Spurthi Mouli graduated from Christ College of Law, as part of the institution's inaugural batch, in 2011. She not only manages products/services/solutions/contracts with several end customers (PSUs/Government as well as Private), but also handles matters covering areas such as litigation, employment/labour laws, Competition laws, environment, and advises on a compliances as well in addition to supporting HP's internal projects. She has been engaged in closing complex contracts with customers ranging from HDFC Bank, ICICI Bank, Honeywell India, Bajaj Allianz General and Life Insurance, Coca Cola to Mindtree, Asian Paints, World Bank, IDBI, United India Insurance Limited, Gujarat Informatics Limited, Govt of Daman & Diu, BEL, IOCL, ONGC, CBEC, etc.
In this interview we speak to her about:
Her role at HP
Her internship experience
Her professional accomplishments and accolades
How would you like to introduce yourself to our readers?
As against the stereotyped assumption of lawyers being complex and serious people, I'm fairly simple, straight-forward and fun loving. I operate on the foundation of my values which I hold close to my heart, and live by, both at work and in my personal life. I may come across as a highly ambitious person, which I don't deny, but in a very different way, and people who know me very well would understand it. Personally, I love food, travelling and adventure!

Tell us a little about your days in law school. 
In hindsight, law school schedule was quite hectic and fun at the same time. One may not realise the momentum that helped sail through the five years until you have graduated! Being the first batch of law at Christ, we were constantly on our toes to make sure we were doing everything possible, and also doing it right, to ensure we were competitive and at par with other top law schools. There are countless anecdotes that come to mind when I think of law school and it is practically impossible to recollect any one in particular. However, some of those which stand out include the camaraderie amidst stiff competition, looking out for one another and working towards a common goal – which ultimately made us successful, individually and collectively, as a batch. No single person could have made that happen.
What were the activities, academic or otherwise, that you undertook in your law school days, which in your opinion have shaped you and your career?
I have always liked to dabble in a wide range of things – theater, moots (although not an avid mooter), organising conferences/seminars etc. I was never too keen on pursuing the typical law school activities mainly because there were way too many people running after them! I have always striven to be different, and usually find myself looking away from most things that majority of the people aspire for! I, however, loved being part of the various committees in law school. I continue to be the same in terms of trying my hand at everything!
An experience that I truly cherish and believe helped me immensely is theater. Art, in any form, can have such a positive influence in your life and teach you lessons that prove worthy in the long run. It is really sad that art is pretty underrated and ignored in our education system! It has a lot more to offer than actual academics!
Who was your mentor, or main source of inspiration who motivated you all along the way?
I did not have a mentor until I joined HP. My current manager, Rajeev Nair, is my first mentor who has been instrumental not only in guiding me at every step but also in moulding me into the professional that I am. His dedication and passion towards work and his selflessness, when it comes to the team at large, is unparalleled and laudable. A manager like him is a rare find. I draw inspiration from people around me, regardless of what they do or what level they are at. I have, in my experience, noticed that fairness, modesty and simplicity are what make people successful, and most successful people that I look up to radiate these qualities abundantly. A person who immediately comes to my mind when I think of these attributes is Rajiv Srivastava (ex-MD for HP India). People like him and Rajeev motivate and inspire you not only to do better, but also show you the importance of holding on to the core values we grew up with.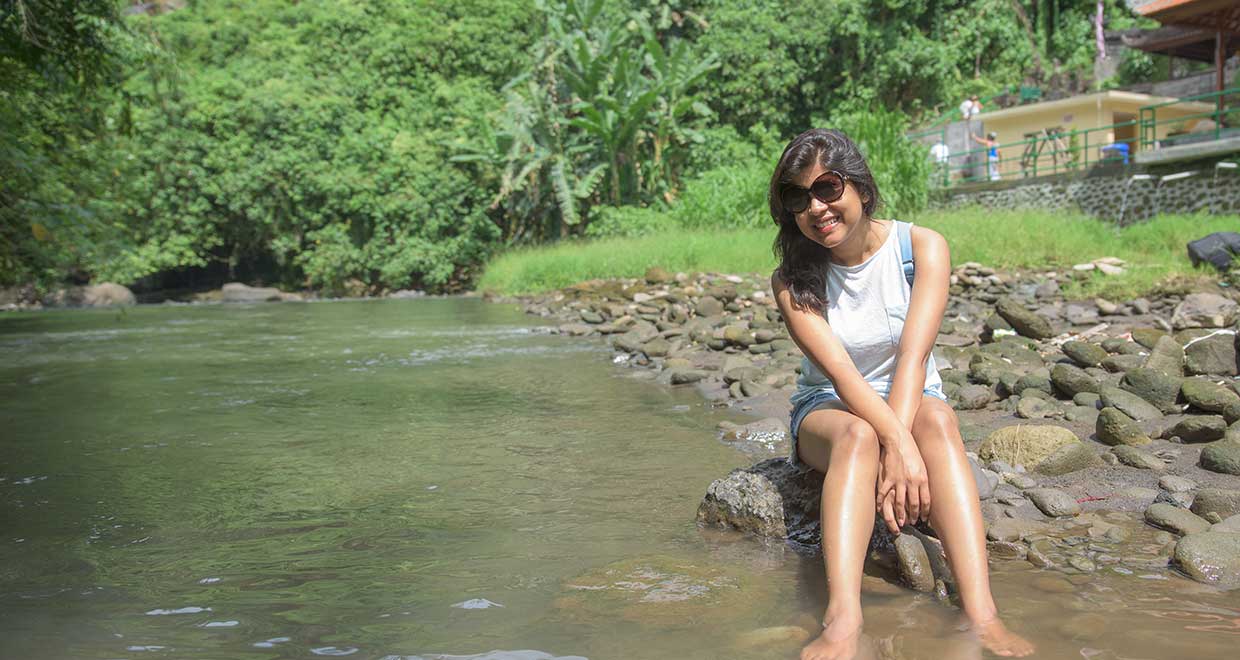 What are your areas of specialisation in law? 
As an in-house counsel working in India, which is a large and complex jurisdiction, I am required to have a generalist approach and advise on several aspects of law. At the same time, I am also required to build expertise in core areas relevant and relating to the business and industry we operate in, such as contract law, laws relating to IT, etc., thereby ensuring we act as business enablers. I have, as a student, been interested in several areas that have been, and continue to be, a part of my work stream, and provided me with an opportunity to dig deeper and build expertise in them. It is not always necessary that a decision to specialise is made while one is a student. It could also happen once you're employed and that is completely fine! I strongly believe, that as a student, one needs to have an open mind to learn and absorb as much as one can. That enables one to look and decide from a broader spectrum.
Would you say law school prepared you for the real world practice of law?
The first year was probably the most difficult. Understanding the business while picking up nuances of the job and transitioning from a student's mind-set to an in-house counsel were the initial challenges that I faced. Unlike law firms, which are hierarchy-driven and the work is manoeuvred through several levels before it is sent out, in-house roles offer independent ownership. Once I got a hold on these aspects, my job became more and more interesting and engaging. The nature of in-house roles in a company like HP not only help build your expertise on several areas but also increases the level of one's responsibility and accountability as a lawyer. Law school for me is the stepping stone to the real world of practising law. What probably help get a better sense of the real world are internships – because you get a high-level experience of what a lawyer's job entails. However, there is a lack of structured internship programs in our country which I believe needs attention. Internships (as I have seen) are more about having the name of the firm/company/senior counsel's name in the resume, rather than focusing on practical/structured learning for students. We at HP, strive to make a student's experience worthwhile and have a structured program that not only gives them a first-hand experience of what we do at HP every day and how one can add value to the company's well being. Experiences like these are what make a difference to students who are trying to choose a path for the future and to us as lawyers also, since there is a great deal we can learn from upcoming lawyers.
Would you say higher studies are relevant for a career in law? 
Personally, no. I believe in practical experiences and find them to be far more relevant. Besides, I strongly believe that the process of learning for lawyers is constant irrespective of whether or not one chooses to study further. What matters ultimately is having the right outlook and an open mind to learn and grow. Having said that, I'm quite certain that an L.L.M. has its own advantages and no form of education goes without any value!
You've been with HP for around a good six years now. 
When I interviewed for HP in May 2011, it was much against what I wanted at that point. I was awaiting a confirmation from a reputed law firm with whom I had completed an assessment internship and was very (stupidly) adamant about not wanting to work in-house. Much to my surprise, once I joined and began work, I realised there is a lot of incorrect information spoken about and circulated in the industry about in-house jobs/roles vis-à-vis jobs at law firms! To begin with, I was hired as part of the Graduate Attorney Program and had the opportunity to undergo training in the US with my fellow graduate attorneys hired in that year. In the six years that I have spent with HP, I have worked on diverse work streams and there hasn't been a single day where I have felt that my job is monotonous. I admit, the workload is quite high and there are several hectic days. But having a great work environment which also includes celebrations, fun, and most importantly, recognition for what is turned around, helps offset the long nights, thereby making it all worthwhile. Also, the fact that we are a lean team supplements my professional development since we continue to turn around 99% of the work in-house. What makes it even better is the stellar leadership team (both Business as well as Legal – which we call Global Legal Affairs, internally) that constantly encourages and promotes working as a team, instills confidence and provides us with an environment which makes me go above and beyond my call of duty!
Do you believe that a corporate giant such as HP is a good place for a fresh graduate to start off?
Absolutely! I cannot think of a better place to have kick-started my career and I feel absolutely lucky to be a part of the HP family. In fact, I often tell people it is unfortunate that HP India GLA does not hire on an annual/regular basis because of the all-rounded experience the role offers. But then again, I suppose that is what makes us unique and stand out from other in-house teams!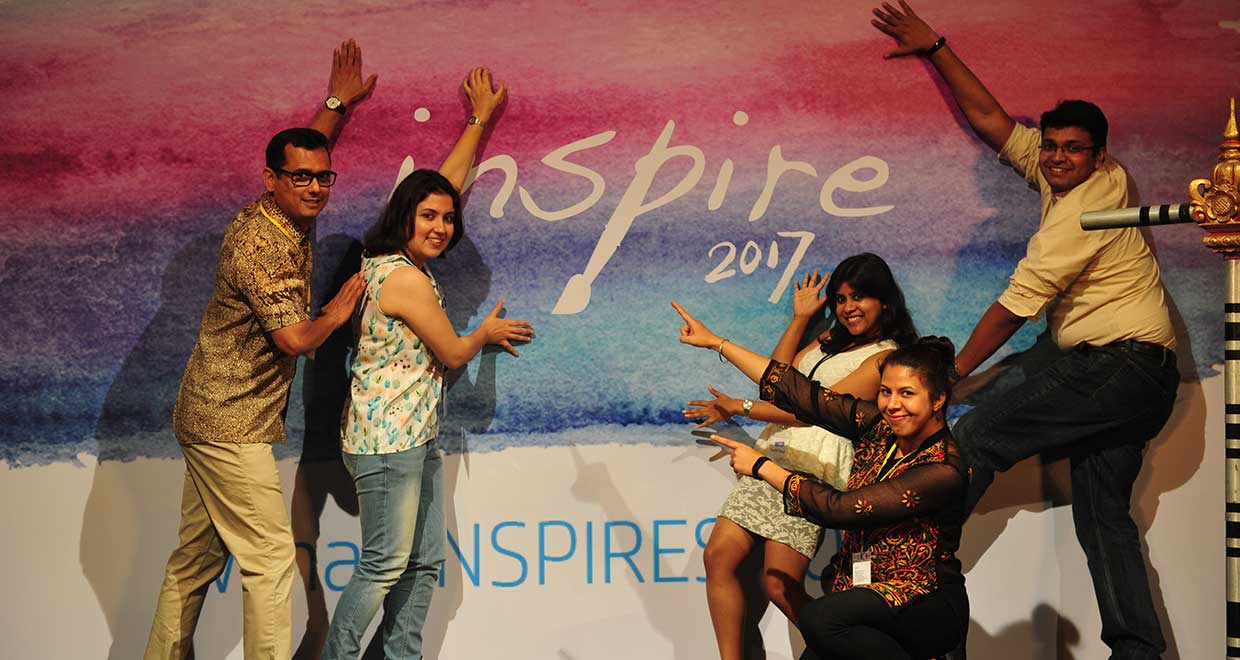 How is it that you did not fall prey to the firm practice frenzy that the upcoming generations of young lawyers seem to be facing?
I was in the mad race, but trust me, I got lucky!
How do you keep yourself motivated?
(Spurthi has won several accolades, including the award for the Best Individual Performer (Legal) – India and the President's Club Award, for her work.)
When you love what you do and you have good people around you, the way you work and how you work automatically changes. Despite my achievements, I always raise the bar for myself and constantly think of what I can do differently and explore areas where I can value add and make a difference. I never find competition in anything or anybody but myself. Winning awards such as the President's Club Award (which in HP is the highest form and most coveted recognition of all) for Asia Pacific & Japan Legal and the Best Individual Performer (Legal), India, are special moments but more fully a humbling experience. It sure is a proud moment, but makes you more and more grounded and also comes with an increased responsibility – both personally as well as professionally.
Tell us about your current work profile at HP. 
I currently support review, negotiation and finalisation of high value customer contracts, advisory on competition, environmental, privacy, employment laws, litigation and general legal matters. Each day is different and unique from the other (there are early mornings and late nights!) but it wouldn't be wrong to mention that I manage to find a work-life balance and do the things I love doing, outside of work!
Where do you see yourself ten years from now?
Being a General Counsel of a good company where there is potential to contribute using my professional expertise and at the same time hone my skills further, and offers a work-life balance. I hope to have seen half the world by then and continue to plan the other half. I also hope to have started something of my own – creating a platform that gives back to society.
What is your message to our readers?
Write your own story and run your own race. Don't get lost in the mad race that people are already running without knowing the destination.