Anubhab Sarkar graduated from KIIT, Bhubaneswar in 2015.  He is the co-founder of Triumvir law.  Anubhab has had the rare opportunity to work with Prof. Martin Hunter at Essex Court Chamber in London. He had also interned with Freshfields Bruckhaus Derringer. He keeps a keen interest in International Law and has also served as the president of the International Law Society at his university.
Anubhab works extensively in practice areas of Corporate Commercial and Foreign Investment Laws. He has also been involved in corporate transactions focused on the technology industry including cross-border Mergers & Acquisitions.
In this interview we speak to him about:
Starting his own firm 'Triumvir law'
On choosing specialisation
A career in international arbitration
HOW WOULD YOU LIKE TO INTRODUCE YOURSELF TO OUR READERS? PLEASE TELL US SOMETHING ABOUT YOUR PRE-COLLEGE LIFE?
Thank you for having me for the interview. This is the second time I am interacting with SuperLawyer (however, I think there are miles to go for me to even come close to this tag.). During the course of this interview, I will try to convey to young colleagues and law students how to look at the profession.
I am a Co-founder at Triumvir Law, a small boutique law firm having offices in Bangalore and Mumbai. We deal in General Corporate advisory/transactions, International Commercial Arbitration, International Law and Intellectual Property matters. Apart from being a lawyer, I am a sports aficionado, particularly football. I am also a trained Indian classical musician, I play the sarod and this helps me in abundance to distinguish work from my normal life. However, I follow all kinds of music and 'Apple Music' is the second most used research platform by me other than the legal ones. In a nutshell, I keep doing a lot of things to keep the excitement alive in life, for that matter, I have also featured in a Nescafe TV commercial as a musician.
I went to school at St. Xavier's Collegiate School in Calcutta. To be honest, while in school, I never thought I'd become a lawyer. I was a science student supposedly preparing for the engineering entrance exams secretly wishing to go study English honours. But as fate would have it, just like my mother, I joined the bandwagon of rights and duties and do's and don'ts (i.e lawyer). While in school, I was always playing something, either my sarod or the 'fool'. Nevertheless, the teachers and my friends at school always supported me in becoming who I am today.
WHAT FACTORS INFLUENCED YOUR DECISION TO SPECIALISE IN INTERNATIONAL COMMERCIAL ARBITRATION AND CORPORATE LAW?
By the end of the first year at law school, I had somehow made up my mind that whatever I pursued will have some semblance and application of International Law if not directly. In law school, I was quite blessed to have visiting faculties like Prof. Martin Hunter, Jan Paulsson, Marike Paulsson among other great intellectuals. Learning the basics of International Arbitration by way of live cases from these individuals was quite an experience. During these visiting lecture sessions, we used to have evidence hearing simulations based on real case situations.
During my third year at law school, I got an offer to work with Prof. Martin Hunter as his Research Assistant at Essex Court Chambers, London. During my time in London, I also had the opportunity to intern with the International Arbitration team at Freshfields Bruckhaus Derringer. These experiences made me steadfast in pursuing a career in International Arbitration and Bilateral Invest Treaty arbitration.
My tryst with the corporate law started from my internships in top-tier Indian law firms like Amarchand Mangaldas (now Shardul Amarchand Mangaldas), Trilegal, JSA (where I worked later in my career). During these internships, I gathered the basic nuances of corporate law and deal structuring. Additionally, during my employment at Cyril Amarchand Mangaldas, KLaw and JSA, I worked extensively on corporate transactions ranging from project finance to private equity. Having said that, it is always advisable to understand how commercial transactions work in order to be a good International Arbitration lawyer. About 70% of International Arbitration disputes arise from shareholders agreements and/or investment agreements.
WHAT MOTIVATED YOU TO START THE TRIUMVIR LAW? WHAT WERE THE CHALLENGES YOU FACED AND WHAT IS YET TO BE ACHIEVED?
After having worked for few of the premier law firms in India and abroad and having an understanding as to how the system works, I was convinced that it was time for me start on my own. I believe in my skill-sets i.e. to interact with clients, understand their problems and then deal with them in the best possible way.
In addition to that, I met my partners at my last job and realised that we wanted the same things – to be part of the whole mechanism than segmented versions of one piece of work. The realisation that mental health is of peremptory importance and everything else follows hit us hard. Keeping our work ethos intact, my partners (Prathik Cheralathammanda and Akshay Ubale) and I started Triumvir Law.
In India, especially in the law firms, the 'peeling off' culture is in abundance (relative opinion). We, at Triumvir Law, believe in maintaining an effective work-life balance yet not compromising on the work we do for our clients. This is based on clear communication (with client and team) and proper delegation of work. We live in a world wherein deadlines are the end all and be all of life. The key motto is to 'have a peaceful night's sleep' which, let us agree, very miniscule people get in this profession. There might be a counter-argument to this that there is a price to be paid for everything. Yes, there is, but not at the cost of your health and sanity.
PLEASE TELL US ABOUT YOUR FIRM TRIUMVIR LAW?
Triumvir Law is a boutique law firm based in Bangalore and Mumbai.  We believe in hard work, honesty (to clients and ourselves) and integrity when catering to clients and their requirements. As millennials, we use technology, teamwork, organisational skills, uninhibited communication skills, proactiveness to take on complex legal problems — to deliver the best to our clients, whom we regard with utmost care and respect.
Our team consists of dedicated individuals, with a wealth of experience in working with Magic Circle firms and chambers (London), Dutch and Singaporean law firms as well as Tier one Indian law firms. We are also in talks with bringing on board someone with an abundance of experience in International Commercial Arbitrations and presently working in one of the premier law firms in the country. We cater to a wide bevy of clients ranging from multinationals to Bangalore-based start-ups. Additionally, we are regularly instructed to consult and act as co-counsel to other firms and lawyers in their cases.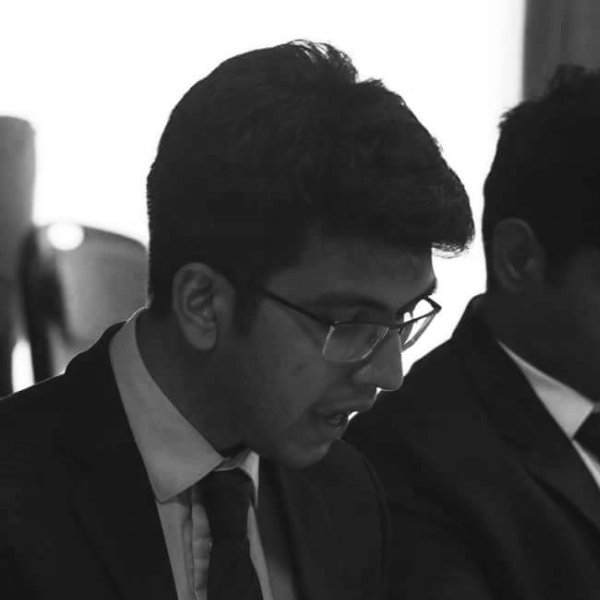 WHAT ARE THE SERVICES PROVIDED BY THE FIRM AND HOW IT CATERS THE NEED OF CLIENTS?
We provide a wide array of services in the fields of, to name a few, corporate and commercial laws, dispute resolution, intellectual property. Our main focus, however, remains international commercial arbitration (especially Bilateral Investment Treaty advisory). In addition to the above, we also work with start-ups, hand holding them, and advising in setting up their companies and business, while simultaneously identifying and advising on legal risks. Essentially, we work on various areas of law depending on the needs of our clients. We also a run a separate pro-bono research wing on climate change and forced migration. We believe that climate change is real and we as lawyers can help address the concerns that climate change brings to us. Based on this, we are gathering a task force from all walks of life in order to help us create a community to tackle climate change in all ways possible.
Furthermore, we have a strong consultancy chain based out of the cities (including abroad) we don't operate out of. That is, in the event, a client requires immediate legal advice in such a situation we are able to connect the client to another lawyer operating from that jurisdiction.
As mentioned above, our work model includes a system wherein a draft going out goes through multiple levels of scrutiny. This ensures that the product going out to the client is sound in law and effective.
HOW CAN A LAW STUDENT APPLY FOR INTERNSHIP AT TRIUMVIR LAW?
A law student can directly apply for internships by writing to me at anubhab.sarkar@triumvirlaw.com. Based on the kind of work we do, it is advisable that students (third year and above) who are interested in international commercial arbitration, international law and corporate laws apply to us. We encourage students with the same wavelength to come work with us in order to understand the kind of work we do and how we do. At present, our day to day activities are extremely dynamic, and like-minded individuals who are willing 'hustle' and 'be real' are always welcome.
WHAT WOULD BE YOUR ADVICE TO LAW STUDENTS LOOKING FOR A CAREER IN INTERNATIONAL COMMERCIAL ARBITRATION?
Law students who are interested in International Commercial Arbitration must have a strong grasp of the procedural law. To that end, it is important for a student to visit court through one or two internships.
In addition to the above, it is advisable to be abreast of various occurrences in the arbitration world (i.e. conferences, orders and scholarly writings). One should also become a member of the youth chapters of the arbitral institutions. These steps will help an individual create a steadfast start in their international arbitration career.
 WHAT MILESTONES HAVE YOU ACHIEVED TILL NOW?
During the short span of our existence, we have been a part of quite a few important international transactions and disputes opposite premier law firms. We have also provided strategic advice to a large Indian conglomerate in relation to its claims against a developing Asian country under a Bilateral Investment Treaty. To be honest, the entire journey since our inception has been extremely overwhelming. To that end, the fact that our clients keep coming back to us in relation to any legal work they have is the real testament to the work we do.
WHERE DO YOU SEE THE FIRM IN THE LONG RUN?
At present, we have offices based out of Bombay and Bangalore. In about five years from now, I would like to venture into the Calcutta and New Delhi market. It is an absolute pleasure working with my Partners and we want to take it forward in the right direction as fast, steady and direct as possible. Where do you ask? "To the stars".
WHAT WOULD BE YOUR PARTING MESSAGE TO OUR READERS?
What I want to share with the readers is essentially what I have lived my life by. Please dream. If you don't, there is no point in living. Every day is a challenge; try making it a story to remember for the rest of your life. Lastly, laugh, cry and be kind to people because it is a scientific fact that gratitude reciprocates. Respect and believe in yourself, that way you will be able to respect others. To doubt your capabilities is a job for others, and your job is to show otherwise. Apart from that, there is no substitute for hard work. Godspeed.