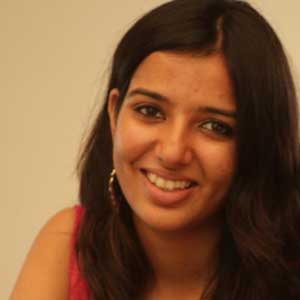 Anuja Pethia graduated from National Law Institute University in 2013. Thereafter she worked at the chambers of Senior Counsel Mrs. Indira Nair, High Court of Madhya Pradesh at Jabalpur for eight months and then went on to pursue Masters from United Nations Interregional Crime and Justice Research Institute and University of Turin, Italy. She is the founding member of the NLIU Law Review and was also the Co-convener of NLIU Journal of Intellectual Property Laws and Cell For Studies in Intellectual Property Rights. She has been recommended for Best Advocating Skills and Opening Statement, Best Mediation Plan and Non Native English Speaking Team, at 6th International Chambers of Commerce Mediation Competition, Paris in 2011.
In this interview, she talks about:
Moot Court Competitions and acing them
Pursuing further studies and LL.M from UNICRI
Statement of Purpose and motivation letter
Legal studies are still only a backup option for quite a lot of students. What motivated you to choose law as a career?
It's a difficult question. Because I don't really remember wanting to do anything else, and quite surprisingly so, because I come from a family of doctors and entrepreneurs. I had a very strong liking for history, civics and political science through middle and high school. Law was a natural step from there.
How would you describe your time at NLIU-Bhopal?
Law school helps you grow a lot. It helps you meet amazing people, gives you some of the best opportunities you can expect at a young age, helps you explore and develop your intellectual pursuits – may it be reading, writing, debating, mooting or negotiating. In the long run, what helps you more than the surface value of ranking and 'reputation' of a good law school is the exposure and opportunities that you are given to explore your strengths and improve on your weaknesses.
Please share some of the memorable experiences of your college life. What made your college life exciting?
Chai, moot courts and internships. I sound like a nerd, but it's true. I am sure my fellow lawschoolites will empathize with the importance of chai between classes. Moot courts and internships are beautiful opportunities to learn, grow, work in new environments and of course to travel and meet new people.
How did you decide to pursue Masters of Law in International Crime and Justice? Was it a professional requirement or a personal endeavour? What would you say helped your application get selected?
I had been eyeing this LL.M. since I think third or fourth year in law school. I did not expect to get in as a fresher, since it's a course majorly for working professionals. I applied, and am very fortunate that I got through. I was the youngest person in my class. I chose this LL.M. for many reasons.
First, it is conducted by the United Nations which is, an organisation I have always been enamoured with. I wanted to see up close how the system and its organs work. I wanted to know about the life and working of people who work at the UN.
Second, the location of the course was at the UN campus in Italy. The experience of dining with people working in ILO, UNSSC, NATO, etc., was absolutely amazing.
Third, I have always been deeply interested in the area of International Criminal Law, comparative criminal law and interstate cooperation on criminal matters; probably UNICRI is amongst the few institutions in the world which offers a specialisation in this field.
Fourth, UNICRI is a non-profit organisation. Thus, the cost of the entire LL.M is subsidised.
What do you think clicked in your favour during the selection process? How do you think a law student can build up his profile to get through to the United Nations Interregional Crime and Justice Research Institute?
Like any other LL.M application, your statement of purpose or motivation letter is the key to making your application stand out. With this particular LL.M, I think it is also necessary that your motivation letter and your CV reflect your alignment with the goals and principles of United Nations. Apart from that I think if your motivation letter is original, reflects honesty, keeps the reader engaged and is simple but unique; half the battle is won. It helps a lot if you have good internships, publications and other academic and extracurricular activities on your CV.
How did you go about choosing which college to go to for your LL.M. and did you ever consider Indian colleges? Was it the course or the university which mattered for you?
No. I was never interested in any other LL.M. It is only because of the UN and the subject matter of this LL.M. that I wanted to pursue this course.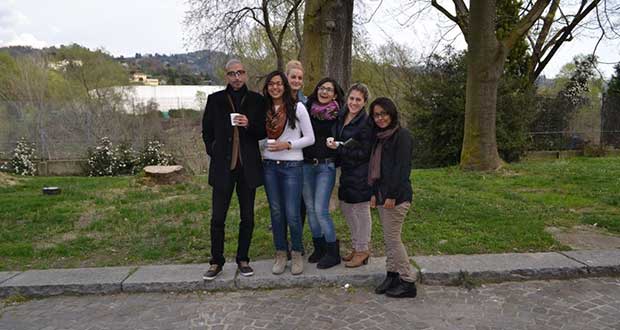 How different UN Institute has been when compared to your graduating university? How is the study environment at any international organization, especially UN different from other universities? Did you undergo a rigorous academic schedule? How was that different from your under-graduate course?
NLIU and UNICRI are two examples of completely different approaches to education. After 5 years of constant exams at NLIU, I absolutely did not know how to deal with an open book exam at UNICRI! However, both systems have their merits. UNICRI LL.M is based more on practical exercises than exams, which in my personal opinion are a better medium of education for law. UNICRI's method of evaluation was more about moot courts, presentations, group work, working on collaborations with the Italian army, field exercises with members of NATO, written assignments and finally a research paper. There were also 3 open book exams.
The study environment at UN was a great experience. For instance, at the beginning of the course we were trained on the difficulties of working in multi cultural groups, which we did not appreciate until we really had to work together and saw how amazingly different our approaches to work were depending on our nationalities! The classes were always fun with people from different work backgrounds, different continents and countries all pitching in with different views on their criminal law practice and international problems. Imagine judges, prosecutors, defense lawyers, journalists and people working with international organisations in one class – the discussions can never be boring. Being a consolidated LL.M, the class schedule was quite hectic, with classes from morning to evening. But with the Italian coffee and lively lectures, you get used to the schedule pretty fast.
What was your topic of research for LL.M? Why did you choose that subject for research?
My topic of research was 'Terrorism and Counter Terrorism in International Law with a Special Reference to the Indian Position'. I wanted to work on a topic in International Criminal Law which is related to India. I chose this topic because I wanted to draw a comparison between the approaches used by different countries, including India, to counter terrorism, and analyse their legality under international law. The scientific committee of the LL.M course was very keen on me analysing the Italian Marines case also, so that sealed the box.
Tell us about the faculty and facilities. Who all were the faculties at the UN Institute? How's the Indian fraternity over there? Was there any Indian in your Batch?
The faculty of the LL.M includes many sitting and former judges of the UN Tribunals like the ICTY. Lawyers, professionals and practitioners from the UN system, international courts and some countries like Poland and Brazil also visited; reputed academicians and well known names in international law such as founders of some leading NGO's lecture frequently. Also, investigation, interviewing techniques and criminal psychology were a part of the LL.M., so we were also taught by people in law enforcement.
The UN campus is quite huge and beautiful, it houses the training centre for the ILO, Turin School of Development and United Nations System Staff College. There were a total 46 of us in the course. I had two Indians in my class, but always saw many more in the numerous training sessions held by the UN on campus.
How difficult was studying abroad in terms of finding accommodation, finances and settling in?
Everything is online these days, so figuring out logistics is time taking, but easy. However, if you are going to study in Italy, you NEED to know basic Italian to get through everyday life.
What is the scope after doing Masters of Law in International Crime and Justice?
If you perform well in the LL.M., there are excellent internship opportunities that you can grab onto. You meet many people who work in The Hague- ranging from prosecutors and defense counsels to judges. All of them are very keen to help you go forward. Apart from this there are opportunities with the research teams working in UNICRI itself and some fellowship programs within the UN. This LL.M also gives a good platform to get in touch with NGOs and European organisations as well. At a practical level, this course widens the understanding and approach of criminal law in your own country. So, even as a domestic law practitioner, your perspective of viewing things evolves.
Do you consider taking up a job outside India itself? What are the opportunities available to you?
Not presently, but in the future I might. Presently, I have some opportunities in the ICC and ICTY in The Hague. Earlier, I was involved in some research projects of Global Rights Compliance – a law firm based in Paris.
If you could re-live your 5 years in Law school, is there something you would do differently?
Yes – I would utilise my fifth year a little more efficiently by doing some more moots.
Lastly what would be your message to all the law students who aspire to work at the International Criminal Tribunal?
Very good choice I would say. But usually it's a long journey to get paid work there. So, you need to find the right platform, get in touch with the people who are working in these Tribunals, and get noticed through your academic work or otherwise. Be prepared to intern first, usually at least for 6 months. The competition in these Tribunals – especially at the ICC is very high. Also, if you have time, learn French. People with knowledge of English and French have a greater advantage in finding work there.