Arjun K. Perikal pursued his LL.B from K.L.E. Society's Law College, Bangalore in the year 2003. Currently, he is a Partner at Bangalore office of J. Sagar Associates. He specialises in Merger and Acquisitions, General Corporate Commercial and Dispute Resolution. He also advises on the incorporation of companies and general corporate secretarial compliance, corporate contracts and mining licensing. In addition, he also has an extensive experience in advising clients on setting up of townships and liaisoning with Government / Statutory bodies for approvals/consents.  He has been practicing law for fourteen years. He has previously worked with AZB & Partners, Bangalore, and M & C Partners Bangalore.
In this interview he talks to us about:
His motivation to pursue law as a career;
The nature of work and his experience as a corporate lawyer;
His opinion on the efficacy of the Companies Act, 2013.
The essentials of a good corporate lawyer.
Given that most of our readers are law students, how would you introduce yourself to them? Do you come from a family of lawyers?
Lawyer by Default! I do not come with a family legacy in law profession, for that matter it does not matter in today's world. My father is a businessman and my extended family is into politics. I joined Law College to aid me in understanding the founding principles of our society and to support me in my future endeavour. I used to read leading business daily newspapers right from my teenage. Considering rapid economic legislations during 2000's I felt adventuring in corporate law, about which I was passionate, is a good professional career option. My family and friends encouraged me in my decision.
What motivated you to pursue a career in the legal field after obtaining a BSc degree? How has this combination been useful to you in your work?
My graduation BSc was in economics, mathematics and statistics and it was always my plan to take up law studies after graduation. I believed a study of law will aid in better management strategy and be a good consultant. On hind side my economics and law background is helping me to understand and advise clients better. In between I did a management course before joining law college.
Did you take up any internships or other extracurricular activities?
I did not do any formal internships during my law college. But I was helping my father in some of his civil matters, business communications and observe his negotiations right from my school days. I used to observe my father's lawyers work, prepare notes, make filings, argue matters and obtain order copies. I guess that was an intense internship and learning. I believe that experience made me acquainted with the ground work to be done for any civil litigation. Half your case is won, if you know your facts inside out. Then you need to have the acumen to think outside the box and make a crisp and gracious submission for getting an effective order.
I did participate in couple of moots and client counselling competition. I was from a small old law college called KLE Society's Law College (which I joined as it was walking distance from my home). There were invites for various competition and hardly any takers from my batch. I am thankful for support I got from my college to participate in such competition, when I evinced interest in participating in such competitions. My team was adjudged as runners-up at the National Level Client Counselling competition held at Kerala Law Academy. Wining over participants from 30 odd premier law institutions participating and going upto the finals was a great morale booster.
What were your areas of interest in law school and how did you cultivate such interests?
Constitution law, Corporate law, Law of Contract and Transfer of Property Act have always been my area of interest and my reason for pursuing law as a career.
What were the factors that the recruiters took into account while hiring you at AZB & Partners?  Can you tell our readers about your work profile as an associate there?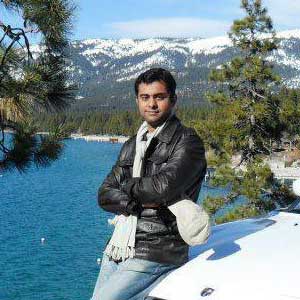 I wanted to work with a lawyer who specialised in Company law matters. So I went to the High Court registry to find out who was a good company lawyer and I found out about my senior Mr.Murali Ananthasivan. Mr.Murali was an independent lawyer in early 2003. I met him in August 2003 and he mentioned he was shifting to AZB & Partners and I could come to meet him there after a month. After persistently following-up for an opportunity to work with him, I was offered an internship opportunity in Oct '03. Then in Dec '03, I became an associate of CZB & Partners (It became AZB in 2005). I did not know much about CZB & Partners until I met Mr. Murali and his wife Mrs. Jayshri Murali, except for a vague idea that Mr. Soli Sorabjee's daughter has opened a corporate law office in Bangalore. My plan B in case, I had not got the opportunity to work at Mr. and Mrs. Murali chambers, was to approach Zia's office. But as luck had it, I got both under the same roof. The strong subject hold of Mr. Murali, the passion of Zia in grooming her associates to be of world class, Mr. Vivek K.Chandy's (the other partner of AZB Bangalore) push towards meeting deadlines, and the seamless office atmosphere at AZB to work across offices and partners, helped me shape as a better corporate lawyer.
You subsequently joined J Sagar Associates. How did this appointment happen? What is that you like about JSA?
I followed my Senior Mr.Murali to JSA! Mr.Murali is a great person to work with. I am still learning to be  composed and cheerful as he is. I have never seen him stress over a difficult client or a case. The fundamental principles on which Mr.Jyoti Sagar has founded this institution is commendable. I believe Jyoti is a role model in Indian legal  fraternity to have walked the talk, by founding a large institution and exiting on his superannuation. Our current Senior Partner Mr.Amit Kapur is setting the new benchmark on firm standards. Glad to be part of this firm.
What factors contributed to your being elevated to the position of a Partner?
Honestly, I do not know what factors elevated me to the position of a Partner. But I do know I did my work diligently, managed to get clients to firms fold even from my AZB days and maintained a good professional relationship with all my colleagues.
Can you tell our readers about the nature of your work and responsibilities as a Partner at a leading law firm? What does a typical day of work look like for you?
I have a mixed work profile ranging from corporate structuring advisory, corporate and civil litigation, contract drafting to negotiation and property documentation. As a Partner we need to be on the top of legal developments, manage clients, constantly groom associates, evaluate and trust their skills and build a team to serve clients better.
Can you recall your first time appearing in court, or a time you have argued a significantly important matter? Can you describe such an event and how you prepared for it?
I don't actually remember my first appearance in the court. But my first argument was before a consumer forum. I read facts of the case thoroughly, made notes, did some research and pulled out precedents to support arguments. My senior was to come for the matter, but for some reason he probably let me argue. I got a favorable order and it was really proud of myself as I had only been in this profession for a year at that time.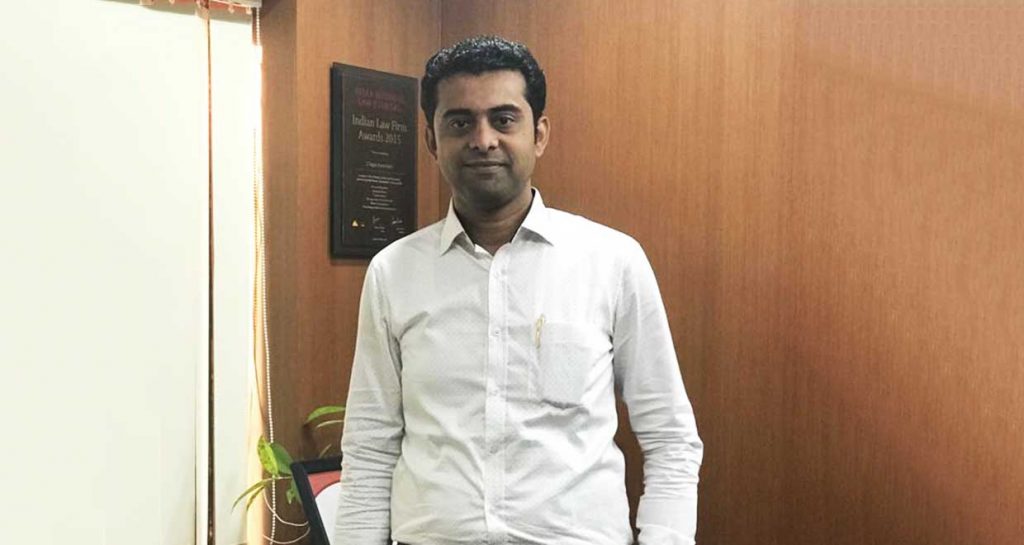 The changes to the companies Act and the emergence of the IB code has revamped the corporate laws in India. What are your views about such developments? Are there any significant new developments you strongly agree or disagree with?
The change to companies act as I would like to call it is like old wine in a new sleek bottle. While some changes are welcome, some amendments are made thinking every corporate default as a crime. This is hindering the ease of doing business in India. As a relief, the Government is constantly trying to bring in amendments and notifications to correct the anomalies. We also need to appreciate the fact that the Government is reactive to the issues and challenges raised, with this a proactive holistic thought process for better governance would help things get better soon.
You have extensive experience in dispute resolution through arbitration. Do you think arbitration is or should be the future of dispute resolution in India?
Arbitration is good way to resolve contractual disputes but we need to go to Court to enforce statutory rights. Resolution of the cases by Court vis-à-vis Arbitration has its own pros and cons. I'm sure both will co-exist.
Did you ever consider pursuing higher education? What are your views on its necessity or importance? What advice would you have for our readers who are undecided about pursuing higher studies?
I did not consider higher studies in law. I think it is good to pursue higher studies after at least 3-4 years of work experience. One will then know which subject to choose and would appreciate the learning better.
How do you remain updated with all the new developments in your fields of interest and practice?
Read updates and journals, interact with colleagues and peers.
What are the factors you take into account when hiring fresh graduates or young lawyers? How can law students develop the qualities you look for to increase their chances of landing a job?
Integrity, proficiency in fundamental principles of law and capability to make logical analysis are key characters that I look for in the fresh graduates. Law students should learn to develop patience, focus on their subject of passion, maintain mental composure and never do anything prejudicial to their integrity before the bar and bench. I recollect Zia in my annual appraisals would always say, "clients may say things, but I don't go before the Bench unless I am convinced and have introspected the facts".
What advice do you have for our readers who are primarily college students?
Do not be swayed by short-term monetary benefits and titles in law firms. Law is a profession you can practice till your brain stops functioning, so equip and enrich knowledge for the long haul.