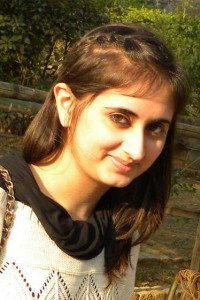 Divya Chawla graduated from NLU Delhi, batch of 2014. She has just been accepted to the University of Pennsylvania. And soon after completing her LL.M. she shall be inducted into Linklaters, London.
We took this opportunity to ask her about:
The process of application for LL.M. to an Ivy League University
Planning a successful Statement of Purpose for LL.M.
Internship and job offer from Linklaters
What motivated you to choose law?
It took me a long time to decide what I really wanted to do, so much so that to buy time I joined Delhi University after Class XII. I studied Political Science Hon. at Jesus and Mary College for a year during which the idea of studying law grew on me gradually. While there were no lawyers in the family, it really helped that my elder brother was studying law at that time. I was able to make a first-hand comparison between the prospects and scope of a traditional graduate degree and a professional degree. In retrospect, the gap year really helped me identify what I wanted to do and I was glad I didn't rush into something immediately after Class XII.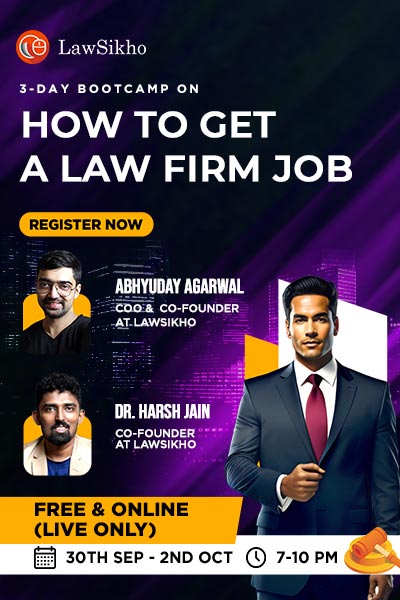 Please share some of the memorable experiences of your college life.
The exciting aspect of being part of a fairly young institution is that one gets the opportunity to be a part of many 'firsts' of the University. I had the opportunity to be a part of the editorial board for the first edition of the NLUD Student's Law Journal. Subsequently, as a member of the RCC, even the recruitment process had to be envisaged and managed from a fairly rough foundation. While the lack of guidance can be daunting, such experiences strengthen character and enhance leadership ability.
Further, in terms of co-curricular activities I was lucky to be a part of the team representing the University at our first ADR competition endeavour, the Brown-Mosten International Client Counselling Competition in 2011. Mooting was also strongly encouraged right from the start and this helped me improve my research and oratory skills immensely through college.
What triggered your interest in Arbitration and ADR?
My initial interest in ADR competitions developed from the unique format. Participation in ADR competitions helps build valuable skills such as strategising, negotiation and problem-solving.  Moreover, these skills are relevant to any path you choose after graduating and are not confined to the career of a negotiator or mediator.
How did you secure an internship at the Planning Commission of India and World Bank?
The Planning Commission and the World Bank regularly list internship opportunities on their respective websites. While the Planning Commission internship is a standard program structured over a month, internship opportunities at the World Bank are on a more ad-hoc basis. Both the internships involved working on a research project under a supervisor.
These internships helped me look at commercial issues from different stand-points. At the Planning Commission I worked on legal issues faced by the Government in airport modernization through public-private partnerships, while at the World Bank I got to analyze an industry perspective on the regulation of the microfinance sector. So this helped me understand different facets of commercial undertakings/projects.
How does an Indian student get an internship in London?
International firms such as Linklaters, organize a vacation scheme program each year for penultimate year law students, which is essentially a three week internship at the firm's London office. As part of this program, the firm focuses on selecting a certain number of students from Indian universities. It is an exciting opportunity but the selection process is quite rigorous and competition is fierce. I think the key to be a successful applicant is to show genuine interest in commercial law and a commitment to the idea of working at an international firm. Relevant internships would demonstrate exposure to the practical side of commercial law. It would also help to highlight any publications relating to commercial issues or an elective/ short-course/ certificate program taken up. This reflects a sincere attempt at developing one's understanding of the field. Awareness of international deals and business events and an enthusiasm to get involved in cross-border matters helps fortify the commitment towards working at an international law firm.
How did your internship transform into a job offer?
At the end of the vacation scheme, the opportunity to interview with a Partner for a training contract is automatically offered. This interview is based on an assignment that is prepared individually during the scheme and involves identifying legal and commercial issues in an international business deal.
In a nutshell, the scheme provides the opportunity to intern in two different practice areas under an experienced Principal, and also affords a great learning experience through a range of professional development sessions. These sessions are designed to provide a broad understanding of the Firm's global business strategy and practice areas, as well as the chance to develop skills like mediation and pitching to a client. For me, the best part of the program was when as an intern in the Banking team I got the opportunity to visit Lehman Brothers' Canary Wharf office and get involved in the insolvency administration.
What prompted you to apply for an LL.M. abroad?
The prospect of being able to get an in-depth knowledge of subjects that I was interested in prompted me to apply for a Master's Degree. Moreover, the Masters program can be structured to suit career goals, like a number of Universities provide a choice between practical skill-intensive courses and research-oriented courses. Some Universities are particularly good for undertaking cross-disciplinary study like NYU, University of Pennsylvania and Northwestern University. So it is basically a year of study focused on subjects that one is keen to pursue further professionally and at the same time there is the fabulous experience of being taught by distinguished professors in a multi-cultural environment.
Further, an LL.M. provides the opportunity to gain more knowledge of the international market, thus adding a global outlook to one's perspective. Since I am looking at working in an international legal environment I decided that opting for an LL.M abroad would be more suitable in terms of my career goals.
What do you think were some of the contributing factors that helped you get into UPenn?
From my experience with the admissions process I believe US schools are not purely focused on a student's rank or GPA. It is a more comprehensive selection process which seeks not just 'intellectual potential' but also something that sets a candidate apart like volunteer work, leadership experience or professional accomplishments. Despite the obvious upside to this approach, this does bring in a huge amount of subjectivity into the process which makes it all the more difficult to espouse a formula for getting through an Ivy League School.
It certainly helps to be an all-rounder with achievements across a range of academic subjects and extracurricular pursuits. This is viewed as a definite indicator of future success which to the admissions board is important to assess your value as an alumnus of their University. However, if one falls short of being an all-rounder there's no need to lose hope! Showing extraordinary caliber in a specific area of interest that has been consistently pursued coupled with a definite future course of action would also make a strong application.
What other courses and universities did you apply for?
I applied for the BCL at Oxford and the LL.M at University of Pennsylvania, Harvard, NYU, and Cambridge. An obvious parameter for choosing a University is the brand name, because resume enhancement is a huge plus. On a more subjective front, it's a good idea to identify what feature of a particular University or program ties in with your career goals, not only for the purpose of making a choice but also to highlight that your application is not a generic submission made to all Universities, but has in fact been carefully thought through.
Personally, I believe it's a better idea to opt for a school depending on its ranking in your intended subject area rather than a general ranking. I opted for Penn Law because it has a strong reputation for corporate law which I was interested in studying further. It also has a great cross-disciplinary program for LL.M students called the Wharton Business and Law Certificate (WBLC). Wharton is UPenn's business school and is ranked as one of the finest. The WBLC offers law students the opportunity to learn about fundamental business, financial and management concepts in a legal context.
How did you plan your Statement of Purpose?
How a SOP is planned differs depending on the University. While some schools require that applicants address specific questions in the SOP, others follow a more general and open-ended theme. Typically, it should cover the applicant's background; academic and professional interests, a persuasive reason for choosing the University and program of study and lastly how this choice ties in with career goals and ambitions. This means being concise is key, because information about your past, present and future must be condensed into a limited word count and must make for a compelling read. So be prepared for endless drafting and editing! Also, a conclusive future course of action that ties in with the applicant's past and present experiences, and envisions a positive impact in a specific field (could be law, politics, business, the social sector, etc.) shows determination and passion.
Broadly, my SOP was focused on how my background shaped my ambitions, my experience in commercial law through academics and internships, and how the LL.M. would prepare me for an important role in a trans-national legal environment.
I'm looking forward to getting a sense of the US legal system and particularly look forward to taking up courses at Wharton during the LL.M. I expect there to be a substantial value addition to my academic credentials and a smoother transition from being a student to working in an international law firm. Finally, I'm excited about being part of a culturally diverse class and hope to build strong relations through the course.
Which are the scholarships one can apply for at UPenn?
Penn law is certainly on the expensive side as there aren't too many options for obtaining financial aid. Applicants belonging to a few specified countries (including India) are automatically considered for financial assistance on a merit basis. There are a few such scholarships but the exact number that is awarded is discretionary and financial need is not a criterion in arriving at a decision. Further, only a part of the total cost incurred towards the LL.M is covered. However, if you are focused on human rights issues there is a dedicated human rights scholarship.
In addition, in India there are some foundations which accept applications for education-related travel grants, like the Sir Dorabji Tata Trust. Such grants typically cover the cost of travel, insurance and visa fee. Another option is to apply for an interest free loan from the Narotam Sheksarai Foundation which selects awardees based on merit.
Lastly, what would be your message to all the law students who aspire to work in one of the Magic Circle firms?
From a technical point of view, I think the most important skill to work on consistently is commercial awareness, preferably of the international market. Equally important is sharpening professional communication ability and social skills.