Aakash Sharma completed his LL.B. in the year 2014 at Campus Law Centre, Faculty of Law, Delhi University. He went on to pursue an LL.M at National Law University, Delhi in 2015. After qualifying the UGC-NET exam, he taught Law as an Assistant Professor at Lloyd Law College for a year.
Not lured by the fancy corporate jobs, Aakash got fascinated with the working of the judiciary as a judge is an independent arbiter upon the matter before him and does not have to take sides unlike a lawyer. Hence, to conquer his dream he started with the preparations from scratch without any coaching. He qualified for the UP Judicial Services – 2016 examination with 5th Rank.
In this interview, he gives us great insights to:
The ideal time to start preparing for the Judicial Services exam.
His strategy for tackling and remembering the different provisions of Law.
Tips for facing the nerve-wracking interview.
And his motivational message to the aspirants.
How would you like to introduce yourself to our readers?
First of all, thank you for giving me this opportunity to connect with your readers. I did my Law from Campus Law Centre, University of Delhi in the year 2014. Subsequently, I completed an LL.M. from National Law University, Delhi in 2015 and also qualified the UGC-NET Examination the same year. I taught Law for a year, but destiny had something else in store. I was selected in the UP Judicial Services Examination 2016, commonly known as PCS-J.
How did you gravitate towards Law?
(Aakash completed his B.A. (Hons.) in Political Science from Kirori Mal College, University of Delhi in the year 2011.)
I have often wondered what prompted me to take up Law. It now seems to me that the decision of taking up Law after pursuing graduation in Political Science was utterly providence. While subconsciously, I used to find Law and legal process intriguing as a child. But unbeknownst to me, I have somehow drifted to it. Law is a fascinating discipline because it is so dynamic. Every day is an exciting day in law. The credit really goes to my teachers. Prof. Rajiv Khanna, Prof. Usha Tandon and Prof. Raman Mittal at Delhi University; and Prof. Mrinal Satish, Prof. B B Pandey and Prof. M.P. Singh at NLU Delhi. These teachers made Law interesting and turned my initial intrigue for Law into endearment.
Did you focus only on academics in college life?
I maintained a healthy balance between co-curricular activities and academics. I was designated the Student Convener of the Seminar & Discussion Society after winning the college debating competition at Campus Law Centre. I used to organize weekly discussions on bills, legislations and judgments. The real secret of excelling in academics is a deadly mix of self-discipline, being attentive in class, making your own notes, reading the best authors, mastering the bare acts and leading judgments, and avoiding cheap guide-books and coaching institutes like the plague.
What made you choose to serve the Judiciary; did you not get tempted by the fancy corporate jobs?
Every facet of Law is enjoyable. I chose judicial services because a judge is an independent arbiter upon the matter before him. He need not take sides like a lawyer. I found this especially attractive about judicial services. As far as corporate job is concerned, I got a taste of corporate practice during my internship days and found that it was not my calling.
Do you think an LL.M. candidate gets leverage to the rest appearing for the Judicial Services?
Yes, having an LL.M. is definitely advantageous. LL.M. at NLU Delhi is a very rigorous and advanced degree wherein you not only learn the Law, but you critically assess and deeply scrutinize it. This deconstruction of Law is not done as thoroughly in LL.B. As far as leverage over other aspirants is concerned, LL.M. will make you "think" about Laws and not just "know" the Laws; it will improve your writing skills and make you cognizant of legal theory and philosophy. Therefore, an LL.M. candidate has better grasp on the subject over the rest appearing in Judicial Services.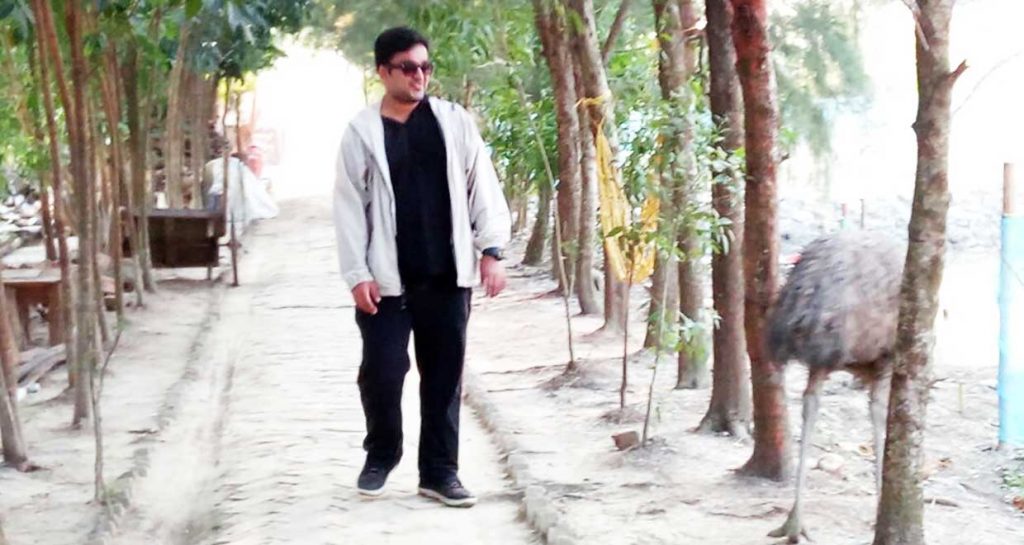 When should a person ideally start preparing for the Judicial Services exam?
Nobody can really be very confident that he/she will positively succeed in an exam where the success ratio is 1:200 or a mere 0.005% so I was simultaneously working as an Assistant Professor to have a steady income and a stable back-up if my efforts don't bear fruition. I did not take coaching. I made my own notes from scratch. It was a painstaking job. Preparation for judicial services can informally start from the law school itself once the candidate has diligently read all the landmark cases in the various subjects. One should also cultivate a rational and reasonable world view and should be able to have independent opinions which are free from any bias. This exam requires utmost dedication from the candidate. It requires at least 1-2 years of dedicated preparation if you are starting from scratch. On the other hand, if you were paying attention in college itself and actually studied from cases and bare acts and not guidebooks, you can clear the exam with 6 months of preparation also.
How many hours did you devote towards the Judicial Services in terms of your preparation on a daily basis?
My agenda every day was to stick to a plan of about 2 hours for General Knowledge including the newspaper, 1 hour for Language and Essay, and 4-5 hours for Law. I tried to stick to this schedule the best I could. I revised each and every topic in every law subject at least 5 times before the Mains exam. The result of this kind of meticulousness in preparation was that during Mains I faced no problem at all in answer writing, while other candidates complained of lengthiness of some papers.
What was your study pattern, the mode of study (online, offline, etc.)?
My study pattern was well spread out across the day with regular breaks to keep the mind fresh. I referred to Ratanlal for Indian Penal Code, Kelkar for Cr.PC, Takwani for CPC, Avtar Singh for Contracts and Specific Relief and MP Singh for Constitutional Law. For Preliminary Exam, I solved a lot of MCQs and referred to bare acts simultaneously. For Mains Exam, I made notes for all subjects, solved all the previous year's question papers, pasted the syllabus in my room and consulted it regularly to keep a tab on my preparation. For Interview, I revised the mains exam law syllabus, made notes for general knowledge, and practiced answering questions that are most likely to be asked.
How did you prepare for the General Knowledge section?
I read the Indian Express newspaper every day. For static GK I referred to Lucent, Bipin Chandra and Arihant. For current GK I referred to Pratiyogita Darpan, and used online resources from Vision IAS and GK Today.
Any specific strategy for dealing with the various case laws?
The approach to remembering the sections is to consult the bare acts again and again while studying law. There is really no other way to remember provisions. For case laws, one should prepare their own subject-wise list of leading cases and their ratio decidendi. This list will aid in last minute revision and one can regularly update it with new rulings. The exam will exhaust you. But it is important that you keep fighting as if your life depends upon it.
Tell us about your interview.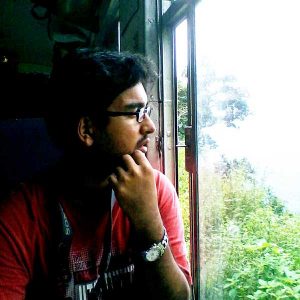 My interview lasted 25-30 minutes. I was asked about 25 questions. 2-3 questions about my personal background to break the ice. Followed by 2 questions from current affairs. And about 20 questions from Law. Interview preparation basically comprised of revising all the Law subjects and having an opinion on each and every Law issue I would encounter. The interviewing panel comprised of the UPPSC Chairman, High Court Judge, and two Law professors.
I was first asked about my background, my education, and what I did and do presently.
From GK I was asked to explain the rationale behind Demonetization with its pros and cons, and to tell them whether the policy had been successful or not.
From Law, I was asked:
What is a Thug as per IPC?
Jurisprudence for unconstitutionality of s. 303 of IPC?
Difference between culpable homicide and murder?
Definition of consideration in ICA, followed by a problem based question upon it.
Elements of Contract and the distinction between Agreement and Contract.
The particular section in the Contract Act which defines what a Contract along with is its ingredients.
What is the definition of evidence?
Whether you can convict someone solely based on circumstantial evidence, the jurisprudence behind it, and the section which makes circumstantial evidence relevant?
What are the alternatives available if the police do not register an FIR?
Describe in detail the procedure of recording a complaint under section 200, and how you will proceed further with the procedure after it is recorded?
How many witnesses must be present along with the Complainant for recording the complaint?
Describe an abuse of legal process and explain it by giving an example, also state the remedy available to counter it.
Which section and order of the CPC prescribe for the mechanism of ADR?
What are the different kinds of ADR, and my comment whether they are desirable?
Be humble and polite in the interview. Do not show off. Accept your mistake there and then. If the member tries to interrogate you further, do not get defensive and hesitant. Answer respectfully and give to the point answers. The interviewers comprise of experienced persons so do not even think of misleading them.
Selected for the Judicial Clerkship/Law Researcher at Supreme Court of India in 2015; please share an insight to it.
Judicial Clerkship comprises of an entrance examination followed by a personal interview with the Chief Justice of India himself! The entrance examination is quite competitive and comprises of English and all the Law Subjects. Students in the merit list are called to appear for a personal interview at the Supreme Court. I was interviewed by Hon'ble Chief Justice T.S. Thakur and Hon'ble Justice Anil R. Dave. It was a memorable experience.
What would be your tips to those aspirants who are preparing for this exam?
You have to produce the result of your selection yourself. So don't count too much on coaching institutes. Judicial Services Examination is not a piece of cake. The competition is immense, so halfhearted attempts can never work. Only the most sincere effort gets rewarded. And once you achieve success, there is nothing sweeter in the world.