This interview has been published by Ayush Verma.
You are one of the most well-read and experienced luminaries in the legal field. In your own words, could you introduce yourself to our readers? 
Thanks a lot for inviting me to your forum. Yes, God has been kind that I have been able to do my bit in the career that I chose to pursue. I am a first-generation lawyer and no one in my immediate family ever took up a job, particularly in the legal industry (except my mother who was a Professor of Zoology). We have been a very prosperous family, with business spanning into movie distribution and real estate. The business flourished till about the mid-1980s, however, it faced enormous financial problems thereafter. My parents were professionals, my father had a huge medical practice in Meerut and he used to treat patients for free and bailed the family during financial difficulties. He earned a lot of love and respect from his patients and so did my mother from her students. Therefore, it was obvious that I should be a professional like them. After failing a few attempts to be a doctor or an MBA, I developed a liking for the corporate legal field. My first professional qualification was a Company Secretary and right after that I started reading law followed by international law.
I have been fortunate enough to work for some globally acclaimed organizations, as their India General Counsel. I started my career with Essar Gujarat, then Xerox, Electrolux, GM, Disney, Fidelity and currently I work with Boeing. I am a constant learner and look forward to all opportunities to continue to upskill or update myself.
Your educational profile is almost never-ending and holds some impressive achievements. Did this thirst for knowledge develop from a young age and did your parents have anything to do with it? 
For me "necessity was the mother of invention". In those days, career counselling opportunities were limited. My parents were very supportive in whatever I wanted to do in life, so it had to be my own decision. I tried my luck with medical but as luck would have it, I could not clear the medical entrance examinations and ended up graduating in Commerce, even though I had Physics, Chemistry, and Biology in Class XII! After completing my graduation in Commerce, I appeared for a lot of MBA entrance examinations where I cleared all the written exams but failed to make it past the interviews as I was not able to communicate effectively, which is something I overcame in later years. As I was only a graduate, with no professional qualification, in my early twenties, I was eager to start earning. Therefore, I took up a job as a graduate trainee with Essar Gujarat in 1990-91. This is where I developed a liking for Company Secretary and as luck would have, I passed all examinations, without fail! Perhaps this was my destiny! Further as I shifted jobs, I simultaneously started to assess my development areas and took to structured learning and education to improve my skills, which continues to this day. I was fortunate to be able to study some wonderful academic programs in India and other world-class universities. I continue to aim for more, going forward.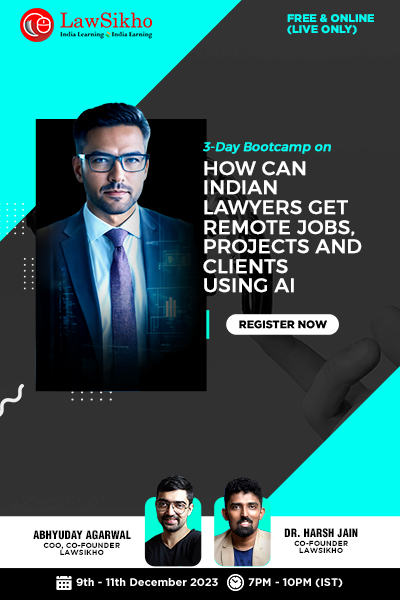 Due to your impressive portfolio, you're a visiting faculty for some of the most reputed universities in India NLUJ, DSE, ISB to name a few. What is your strategy while delivering lectures to the young minds? 
The idea is very simple, which is to teach and share knowledge on something which is outside an individual's comfort zone. I have never confined myself to teaching only law but have widely worked to teach business subjects. So when I am teaching a subject outside of my comfort zone, I need to work harder on that subject, for which I need to do a lot of research. For instance, a three-hour long session with IIM students requires multiple days of preparation to be able to do justice to the young minds, whom you will be addressing. More often than not these classrooms turn into learning sessions for me, as we receive so many intelligent questions. It is a wonderful feeling to learn, unlearn and relearn. 
Is there a question that any student asked you while you were delivering a lecture which has impacted you or stayed with you all this while? 
Every class is a different experience and each one comes up with its unique set of questions. Lately due to the pandemic, some students have shared their concerns about the uncertainty in job opportunities in these difficult economic conditions. Although there may not be a direct correlation between the financial meltdown that impacted the global economy in 2008 and the current pandemic, India in 2008 recovered more quickly than other leading economies. So was my message to students last year, when the impact of the pandemic was high, that India would see a "V" recovery and job opportunities would recover. So it is very heartening to see that everyone is predicting the recovery in a manner I did last year. India has been a preferred business destination for the world and will continue to be so. Our future generation is well placed and long-term prospects are great.    
After studying as a company secretary, what made you choose the legal path, considering that you not only did a master's but a doctorate in law as well? 
Back when I had started my career, legal work was outsourced by companies to law firms. Around 1991, when globalization started to have an impact on companies, they started setting up their In-house Counsel or General Counsel departments. I realised that with a Company Secretary qualification, a law specialization would be a good blend (in those days law departments or Company Secretaries used to report to the Finance Department) to develop the General Counsel office. Thankfully, the General Counsel Office in companies started to develop the way I thought they would. As more global companies started to begin operations in  India with their wholly-owned subsidiaries, my quest for further specialization, including a Doctorate in Commerce and a Doctorate in Law, started to take shape, which I eventually achieved. I always pursued qualifications and learnings to improve my own capabilities, rather than for better job prospects.
You have quite a few achievements under your belt such as being among the finest Indian In-house Counsels by ICCA, GC Power List 2016 India by Legal 500, etc. What has been your proudest achievement so far?
I am indeed grateful to all the organizations who are recognizing the efforts that lawyers put in to help their clients succeed. All of these recognitions are very dear to me and I cannot thank the organizers enough. Someone once remarked that pursuing my degree in law from Meerut University was worthless. I never agreed with that statement as I had worked very hard to earn that degree, and also I could not afford to study overseas due to financial constraints. Many years later, when I completed the LL.M program from NorthwesternUniversity with similar effort that I did for Meerut University, it was a moment of pride for me that I had ultimately proved that statement was wrong. I am proud of all of my qualifications, which I obtained with hard work and dedication.  
You have continued working back to back along with your education. If you could go back in time, would you change anything you did or didn't do? If so, why?
I am extremely satisfied with what I have done and achieved so far on the academic and professional side. I always had a passion for music, which is also something that I am pursuing now – both vocal and instrumentation. If I go back, perhaps I would return as a musician and a vocalist. There is so much you can do these days, from the best educational institutions, the only thing you need is intent and conviction to do it. The opportunities are almost endless.
It wouldn't be wrong to say that you've been a witness to several crucial transitions that the legal field has taken over the past few decades. Would you like to share any insights regarding the same?
I completely agree that the change has been transformational. The legal function in an organization has transformed from being a contract, litigation, compliance management to a trusted business partner. A lot goes into developing that capability when your clients start to see you as a trusted business partner. One needs to develop trust and confidence with one's clients, so that they can reach out to you any time with any kind of problem to solve, not only a legal problem. This is a true value addition that many General Counsels are able to deliver to their clients and get recognition and acknowledgement in return. With businesses growing at a very rapid pace and the environment being disruptive and uncertain, the role of a General Counsel will see a further transformation into someone who is able to navigate business among various risks that are associated thereto. With the digital boom and privacy issues, when businesses will look for help, the General Counsel should be the first one in the management team to extend the hand of support. 
Your LinkedIn profile is filled with recommendations from your juniors, colleagues and seniors. How important do you think it is to maintain healthy working relations with the people in the business? Are there any tips you would give to our readers about networking?
The world today communicates through social media and one needs to embrace it. The major advantage is that it puts you directly in contact with someone you wish to interact with and that too instantaneously. The expectation is that you should respond instantaneously providing a solution that is being expected from you. I also see social media as a feedback forum, which is direct and immediate, irrespective of whether it is good or bad. Whatever that feedback may be, one should look at the response constructively and as an opportunity to make yourself better. A feedback should take you out of your comfort zone and if perceptions need to be changed, efforts should be made to change those perceptions in a constructive manner. The future of communication will be through the various adaptations of how everyone will engage with each other and we cannot afford to be strangers. So, one should be responsive and provide assistance if someone needs it from you. 
Considering that you're working with the biggest names in the business, how do you spend your weekends and what do you do to unwind? 
I have realised that work will never end and you have to always give more than 100% to your clients. I am a big supporter of work-life balance. My interpretation of a work-life balance is that your personal time is as important as your work and one should achieve a balance. Your family and hobbies should get the same attention as your work. Therefore, I have started to find time to pursue my hobbies. I learn classical vocal music in my office car park with my guru, as that is the only time we can do it and these days through online medium the same goes for learning to play the synthesizer with my other guru through a video call. Further my wife and I are taking tennis classes; and I am also honing my Golf skills. I am doing this, so that I can confidently tell you all this – work and hobbies, can be pursued by everyone in 24 hours that we all have. Of course, my quest for further qualifications is equally dominant, which I will fit in these 24 hours, as I pursue one.
Coming to your publications, both written and visual, you have covered an array of topics. Given your academic excellence, the fact that you have a doctorate, and an illustrious history of academic writing, did you ever consider becoming a full-time professor? 
That has always been an ambition, provided someone thinks that I am fit to be a professor. Teaching has been extremely satisfying to me and I am grateful that I am being called upon to educate the young bright minds, who are our future. I need to thank my mother for the genes that she passed on to me. 
After having done so much, do you have plans for anything new you wish to achieve in the future? 
Yes, the future is uncertain and businesses will constantly evolve and face new challenges. One has to keep up the learning curve, it is only then that you will be able to justify the trust and confidence that your clients place in you. I have been thinking about doing a specialization in business strategy, which I hope I am able to achieve in the near future. 
Finally, is there any parting advice you would give to our readers? 
Knowledge is supreme and keeps you humble. Learning is a tonic for your mind, which keeps you sharp and agile, so one should always keep the curve high. Always introspect for development areas, especially where you are inhibited, and with learning, convert those weaknesses into your areas of strength. The results would be immediate, as you will be trusted and respected by everyone around you.