Dr. Kulshresth graduated in law from Chaudhary Charan Singh University, Meerut in 2010. Prior to that, he held a degree in Commerce from Delhi University. He is an IPR consultant and Brand Protection Expert with over twenty years of experience. He also takes up legal cases at all district courts in Delhi and the Delhi High court. He has worked with corporates like Pinkerton Consulting (USA), Suzlon Energy Ltd, Finolex Cables, Finolex Pipes, among others. He is an active contributor to popular law journals in the country. He is currently writing his book on Brand Protection.
In this interview we speak to him about:
His inclination towards IP Law
His experience thus far
His plans for the future
What motivated you to pursue law?
In this modern age countries invade other countries through business. They purchase properties in other countries to establish their offices and channel the money back to themselves. These invaders can be controlled only by law. You cannot attack them in any other way to save yourselves. Even on a personal level if someone is doing something wrong, you have only the law to protect yourself. Wars/fights are now won or lost in courts all over the world. So I decided to join the only real force i.e, law. I think I did take the right path.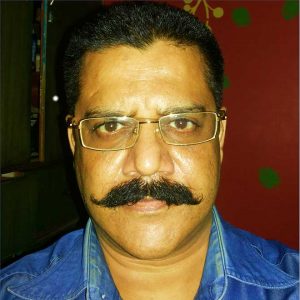 What motivated you to choose IPR as your area of expertise?
Many years back I used to run a business promotion company in east Kailash. I got an order from a law firm called Dua Associates.They wanted me to collect evidence for a PIL. I did an excellent job and in the process I realized that lot of duplicates/counterfeits are regularly selling in the market. The only way to stop it was through legal channels. I found it fascinating. That was the time when I decided to take law as my future profession specializing in IPR Brand Protection.
You need to devote time to this niche. If you put your fingers in a lot of pies then you will not be able to do justice. Today we are in the age of super specialization. So, specialise.
What according to you be the way of coming out from the maze of conflict?
Feel the zing while reading different case laws of different fields. You know you've found your calling when your bell rings and heart says, "I find this field very interesting!" 
What are the other areas of study which you think a law student wanting to excel as a professional in the field of IP should be proficient in?
Designs Act and GI are the two fields which are starving and crying out for more professionals. Patents is another evergreen field.  
How do you manage to strike a balance between your personal and professional life?
I'm very passionate about my work. I have seen days when I worked for fourteen hours a day for two weeks straight but I enjoyed it. IPR and law gave me prosperity and name. I had to neglect my family but that's unavoidable as I was travelling 24 days a month all across India. I learned to live like this and so did my family. You cannot have everything.
What are the primary professional ethics you follow while at work?
No bribes while conducting raids and honest reporting to the client always. Plus, I always prepare my cases very properly.
How does the application of intellectual property differ in the case of litigation or practice at firms?
Not much difference. You need to intern in an IPR only specialist law firm and then grow into a professional by working alongside veteran lawyers. Corporates have very good opportunities but they prefer only those who bring value to the table having worked in a specialist firm for few years. Corporates pay better in case you do not have your private practice. In my last job I was drawing 50 lacs p.a. Then I decided to move on and establish my own practice.  
Where do you see yourself ten years down the line?
I would be teaching Law/IPR in some University and would still take up cases but only those which will interest me. I also hope to write more books.
What would be your message to our readers who are mostly young law students and lawyers?
IPR is a stream which is going to grow in to a torrent. If you find this field interesting then super specialize in it by joining some IPR specialist Firm like Anand and Anand or RK Dewan, etc. I'm still associated with such top law firms as an external adviser.