Poornima Hatti graduated from NLSIU, Bangalore, in 2003. She then went on to pursue her Masters in 2005 from London School of Economics. Her repertoire includes associations with the likes of Amarchand Mangaldas and Herbert Smith. She is currently Partner-Dispute Resolution at Samvad Partners. Poornima also has strong expertise as an anti harassment professional particularly in relation to anti sexual harassment issues at the workplace. She sits as an external independent professional on a number of enquiry committees. She is also a trained mediator. She works with various public interest organisations particularly on matters of urban planning and growth on a pro bono basis.
In this interview we speak to her about:
Her time at NLSIU
Her experience at Tier-I firms
Her pro bono work
How would you like to introduce yourself to our readers?
I would like to believe I am a thinking lawyer who believes that law can bring about change. My practice lies in dispute resolution and in related advisory.
Why did you choose to pursue a degree in law?
My parents are lawyers, so black robes and AIR manuals were not alien to me. I was therefore extremely aware of law as a profession and the wide ranging work that could be done as a lawyer. Looking back, in 1997, a lot of my peers were also very excited about the prospect of learning law at the National Law School (NLSIU). As I learned more about the institution and the people involved in the new "legal experiment", I was very interested in getting admission at NLSIU. If I had not gotten through to NLSIU perhaps I would have looked at becoming a doctor.
Give us a brief overview of your life at NLSIU.
I enjoyed all aspects of my time spent at the NLSIU. I can truly say that I met some amazing and very intelligent people, both in terms of students and faculty, many of whom are now lifelong friends. The institution taught me to write and to think independently and shaped my political and ideological beliefs. For the first time I understood what dissent was and how dissent should be respected. It gave me the confidence to believe in myself and truly allowed me to explore the myriad opportunities a young law student has within her reach.
I am not sure whether there is a "NLU culture". Institutions are often shaped by the people who lead them. I know that there are non NLU universities in India where very interesting courses that are being taught and where the environment is truly conducive for a holistic legal education. Every institution should do all it can to be true to its own idea of why it came to be.
What are the subjects that you took particular interest in, during your law school days?
I was interested in the humanities, particularly in political science. Constitutional law was also very exciting and this led me to look more closely at constitution theory at the London School of Economics where I studied later. I even came back and taught it at NLSIU as a seminar course. At times the subject itself may be appealing and at other times the people who teach a subject can make you very interested in it! I was clear that criminal law was not for me! I was always clear that I would be a disputes lawyer, courts were always more inviting to me. Even today it is difficult to predict how events can unfold in Court, you may be hoping for a dull day, only to be surprised later.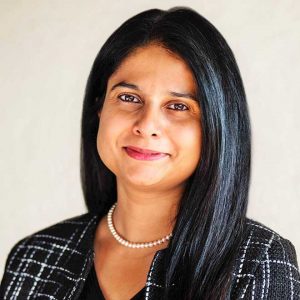 What activities, both academic and non-academic that you engaged in as a law student?
In a fairly small group of students in a university, you can try your hand at most things and I did! I was not very good at sports and even broke my ankle trying to high jump in my first year, but still won a medal. I did debate, quiz and participated in a number of student bar association activities, primarily the legal services clinic. I was also elected as president of the student bar association in my fourth year and I learnt many things about working with people in this role. I was late to the mooting scene and only did so in my fifth year and participated in the Bar Council Moot and the International Maritime Arbitration Moot in Brisbane.
I cannot stress how important it is to be involved in non academic activities at your institutions. These activities allow you to engage with your own peers in different contexts and allow you to build skills which will stand you in good stead in whatever path you choose later. You will learn to engage with the "real world" in many ways.
Even as partners, we do work with Chambers of Commerce and other institutions that interest us or that we are passionate about. I would love for mediation to be used more actively and so I am part of the Centre for Advanced Mediation Practice here in Bangalore.
What kind of internships did you engage in during your student years?
Almost all my internships were connected with dispute resolution as an area of practice. I interned with non governmental organisations who were involved in litigation, like the Environment Support Group and Human Rights Law Network. I later interned with the National Human Rights Commission, with the then Attorney General's office and finally clerked with a Supreme Court judge. Each internship taught me valuable skills and perspectives. It also gave me the opportunity to meet with some wonderful people. Looking back, each person I worked with taught me something new in terms of working with people, approaching clients or looking at a solution for a problem. I would say choose your internships carefully and work hard. There is someone always watching.
Would you say higher studies are absolutely essential for a career in law?
No, an LLM is not essential for a practising lawyer. However, it does give you perspective on theory and practice and it gave me, a more rounded view of the world. During my time in London, I also did some mini pupillages at a few Barristers' Chambers and this gave me an insight into the working of the law outside of India.
Which is the ideal time to do an L.L.M?
I would strongly recommend working for a few years. Personally, I appreciated the class room better, made better use of my time as a student both academically and in terms of peer interaction, as I had learned to value my personal time. One also approaches law differently, after one has seen it being practised. You want to solve a problem, and you think out of the box.
What are your areas of specialisation in law?
I have always been a disputes lawyer. Today I am a commercial disputes lawyers, although we do undertake a few pro bono matters which are public law matters. As a disputes lawyer, other than the procedural laws that are essential, one learns to look at various issues in the context of different disputes. It could be a projects/infrastructure dispute or a complex shareholders disputes or an intellectual property dispute, most practising dispute lawyers handle all kinds of disputes. Of course there are specialist IP disputes lawyers and maritime lawyers but most disputes lawyers work across the spectrum.
Every dispute teaches me something new.  My advice to law students would be not to specialise too early. Try and get adequate exposure to as many types of law as possible and then you can choose to specialise. A well rounded lawyer can also be prepared for issues that may arise across practice areas and may not be pigeon holed one way or another.
How were the first few years after your graduation?
I was fortunate enough to not be surprised by law in terms of the substantive aspects of law when I started working. The practise of the law is a completely different thing, one needs to understand client expectations, time management and one needs to learn a whole lot of people skills along with substantive law. A lot of this is not taught at law school and often internships do not offer real responsibility in terms of communication with all parties involved. As you grow senior, you will realise that people skills will stand you in good stead. Often clients tell me, that they chose to work with people they like and not always because they are fantastic lawyers. To be fair, law schools cannot prepare you for the real world practice, that is where the first few years are important. Young lawyers need to understand where and how they can be trained with rigour and opt for those places to work.
Give us some insights on the qualities that Tier-I firms look for in prospective candidates.
I think the focus should be for young lawyers to work with good people and where they can be busy. If you wish to work on diverse areas of law or a particular kind of law, then choose accordingly. Importantly, there should be an opportunity to learn and think. In terms of what does a law firm look for in a prospective candidate, I think any good law firm, even we at Samvad, look for a good work ethic and enthusiasm. There is nothing more refreshing than a young lawyer thinking ahead of his senior and adding value to the case at hand. These are things that can be seen in the context of an internship, so again, young lawyers should make the most of their internships.  I have seen this at Amarchand, at Herbert Smith LLP (as it then was) and here at Samvad.
Tell us about your association with the UN.
(Poornima has worked with the Executive Board of UN women where she has worked on equal pay and other women's rights issues across the South East Asia region.)
I was part of the Executive Committee at UNIFEM (now UN Women) in Singapore. As Singapore is a high income country, the group worked on issues relating to women across South East Asia, which included raising awareness of the UN Convention for Elimination of All Forms of Discrimination against Women (CEDAW), working with local non governmental organisations on issues of violence against women, be it in Indonesia or Cambodia. We also focused on ensuring that domestic help/maids employed in Singapore would get a day off during their work week and ensuring that payments were made properly. We even worked on a shadow committee report for the UN as part of Singapore's CEDAW obligations. UN Women was and is a vibrant and active space where I learnt a lot about women's right in practice and the tough role that one has to play to achieve them.
Tell us about your role at Samvad Partners.
While the partnership at Samvad Partners continues to grow, it is still quite close knit and very collegial. While I am primarily based out of Bangalore, as part of my disputes role, I work across offices be in Chennai, Hyderabad, Mumbai or Delhi to ensure that if there is something that needs to be addressed on the dispute resolution front, it is effectively addressed. The average day includes client work (be it meetings, attending hearings, building and strengthening relationships with clients) as well a fair share of administrative work, which could be resolving HR issues, putting new systems in place or just figuring out if we need revamped stationary. It is exciting to be part of  a relatively young and diverse group of partners and to shape strategy and growth of a legal practice together.
How important are grades, in your opinion?
Call me old fashioned, but I think grades are important. If someone has consistent good grades, it demonstrates a certain level of hard work and knowledge of the law. On the contrary, if there are students with consistent low grades, it would be difficult to explain why that is the case. I believe that Indian legal education has taken a great leap forward in the past decade. There are more people interested in teaching the law and different types of subjects are being taught. The fact that there are so many young people interested in learning the law is itself a pointer that things are moving ahead. I am optimistic about the future.
Tell us a little about the book that you are currently co-editing, on role modelling and mentoring at the workplace.
A lot of us have often wondered about the lack of positive and focused mentoring in the legal profession, be it at the Bar, at law firms or at law schools. This led to a wider quest and the book was shaped by that. Interestingly, it's not a law book, although my co-editor Shruti Vidyasagar and I are both lawyers. The book is part of a larger series on leadership at the workplace and is to be published by Palgrave McMillan and should hit the stands by next year.
What is your message to our readers?
There is no substitute for hard work and enthusiasm. Do both. Read and keep abreast of everything happening around you. Look beyond the law, too often as lawyers we do not look or make friends outside the law, we must. It keeps us balanced and makes us more relevant. You should want to get out of bed and get to work everyday, else its time to rethink what you want to do.
Many thanks for giving me the opportunity.