This interview has been published by Prabhjot Singh, Priyanka Karwa and The SuperLawyer Team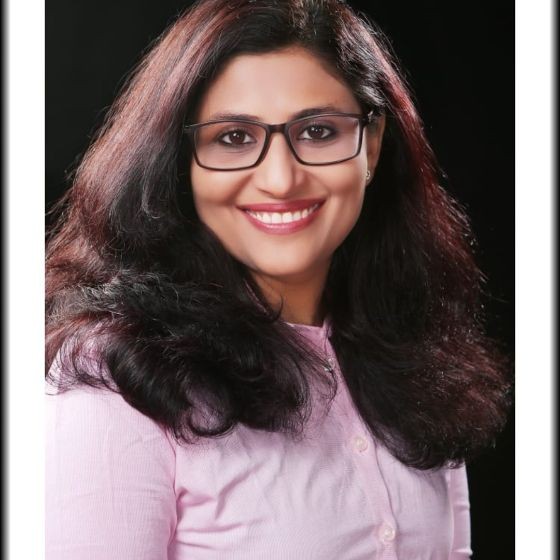 What inspired you to choose law as a career? How has been the decision so far?
I've wanted to be a lawyer for as long as I can remember, so much so that I don't really remember ever wanting to be anything else! My earliest memories of wanting to be lawyer date back to when I was in primary school. What triggered the idea of becoming a lawyer in the first place was becoming the voice of people or the voiceless who for some reason are unable to speak for themselves or they are not heard. There are people who fear to approach the court and ask for justice.
This deeply impacted my thought process and since then, I set a goal for myself and from then on my focus was on one thing – to become a lawyer so that I could serve the people; the needy and the unheard. Many of us have childhood dreams which end up being just that, dreams. Life takes us in different directions and those childhood dreams become distant memories. I was a very determined child. My decision or the journey so far has been of trial triumphs. All I can say is despite the odds the journey has been good and worth it.
What were the challenges that you faced in the beginning of your career?
Ans: Despite the Constitutional guarantees and amendments in the laws women are still far away from the desired level of treatment from society. They still face bias. The legal profession is no different. Here also the women have to confront gender bias at several levels. According to senior advocate Pinky Anand, women in litigation have it harder as they have to face clients, lawyers and judges, most of whom are male, on a daily basis. In a way, they have to confront gender bias at several levels. We say we live in a modern society, but gender inequality is still evident in several professions, including law.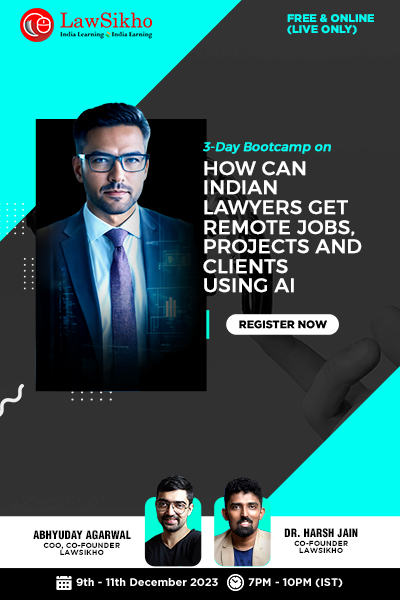 According to data published by the American Bar Association's Market Research Department in April 2016, women comprised only 36 percent of legal professionals in the country. Though the number of women is growing in private law firms as well as the judiciary, they don't have equal access to senior positions.
The working environment and office hours in most law firms are still more suitable to male lawyers compared to their female counterparts. Women entering the legal profession have to face a multitude of obstacles to pursue a successful career. Three issues still continue to be the biggest problems to a woman's advancement in the legal profession. They include traditional sexual stereotypes, inflexible workplace structures and inadequate access to mentoring.  
Besides, women also face problems such as inequality in pay and sexual harassment in the workplace. There is a wide gap which still needs to be addressed and women ought to be given better work environment as we know they can give a boost to the economy if they participate actively. It's high time that they are not repressed, suppressed and oppressed.
What strategies do you use to ensure successful outcomes for your clients?
Well…advocates are mere representatives of their clients. It's all about facts and circumstances when you reach the court room. The advocates certainly have to do a lot of research, studies and observations to ensure a positive outcome for the clients. At the same time even the clients have to be truthful with the facts and documents so that things turn out to be positive. In short, it requires a lot of hard work from the lawyers and cooperation from the clients.
Vidyottma, how do you keep up with the changing laws and regulations in your field?
This is an era of globalization. It has impacted almost every sector and legal profession is no exception to it. The impact is both qualitative and quantitative. In fact, the past revolution  has been a sort of mini-revolution in the legal service sector with the greatest impact on corporate legal arena, activities in the field of corporate taxation, corporate governance, environmental protection, competition law, intellectual properties etc. The number of law firms dealing with such work was very few so there has been discerning shift in the disposition of emerging legal sectors towards settling disputes through ADRS rather the adversarial litigation mode of dispute resolution. Globalization has thus expanded the internal and external demand for legal services.
Among all the cases, i.e, Environmental law, Service matters, Family and matrimonial disputes, Cyber laws and IP, etc, Vidyottma which one do you find the most interesting and challenging? 
All these areas are different. In fact law itself is vast, diverse like an ocean. It has various facets. Choosing one stream over another won't be fair as all are very interesting and important. Still if I need to choose I will choose Environmental law and Cyber law as they have grabbed much attention in recent times due to the changing paradigms in the legal sector in the era of globalization.
How do you handle ethical dilemmas that may arise in your work? Could you highlight some ways to tackle the same?
The Bar Council has codified the laws that relate to the ethics for the practicing lawyers. According to the Bar Council Rules the advocate has to accept any brief in the Courts or Tribunals at a fe consistent with his standing at the Bar as per the nature of the cases. An advocate can say 'No' in certain cases according to the Rule 11 of Bar Council of India. He has to give valid reasons for not accepting the briefs. It could be due to non-availability, not practicing in such area as the case relates to or if an advocate has to go out of station he can decline from accepting the brief. 
According to you Vidyottma, as you are also involved as a speaker on various issues, like sexual harassment of women, hit and run cases, PoSH, etc, do you think it is implied in local committees where women are neglected in informal sectors?
Yes, it is implied and women face myriad challenges in no matter which sector they work in be it informal sector or any. Women are not given the requisite treatment. They are denied their rights. Though the Constitution guarantees equal rights to all irrespective of gender. The onus is upon us, the society as a whole; to give them equal footing in every area. It should not be just said that they deserve to be treated equally rather it should be manifested.
Talking about work-life balance, there has been ample amount of discussion on health issues as a lawyer, what do you believe are the best practices to maintain the equilibrium? 
The work-life balance  for an Attorney can't be defined just once.  It is rather a process that evolves and grows with time. One has to discover self in order to chart a course of action which is flexible on the one hand and committed on the other. Besides, it should add to the overall well-being and mental health.
Also, one's mindset towards achieving a balance is very important. Mindset would include positive stress and growth which can pay positive dividends in the way you process the work. So, the work-life balance could be achieved by the lawyers only by way of non-negotiable commitment to yourself and developing an understanding of an idea that no two definitions of the term will look alike. An attorney has to delve deep, process and channelize their work in such manner that it does not affect their health especially mental health.
Few advice for our young law professionals?
Well… for the new generation lawyers I will suggest to go where the expectations and demand to perform are high. This will give them the opportunity to grow. They should refrain from joining the easy crowd that won't help in the long run though it may seem easy in the beginning. Then you will always have two ways in front of you; the easy way and the right way.  
Not only in law school but in life also you will come across these two every now and then; committing to choosing the latter over the former can help you not only grow as a professional but also as a person.
The shortcuts may seem easier but it may haunt you later. Law graduates have number of opportunities they just have to take their time, delve on every option available and think about it analytically and then decide which career path suits them the most.
I strongly believe that we know ourselves the best and whatever career option we choose is a reflection of our choices that we make. I suggest to think and decide for that one should talk to the seniors, the teachers and the mentors who can help in clearing the doubts and take the best decisions. 
---
Get in touch with Dr.Vidyottma Jha-