This interview has been published by Prabhjot Singh, Priyanka Karwa and The SuperLawyer Team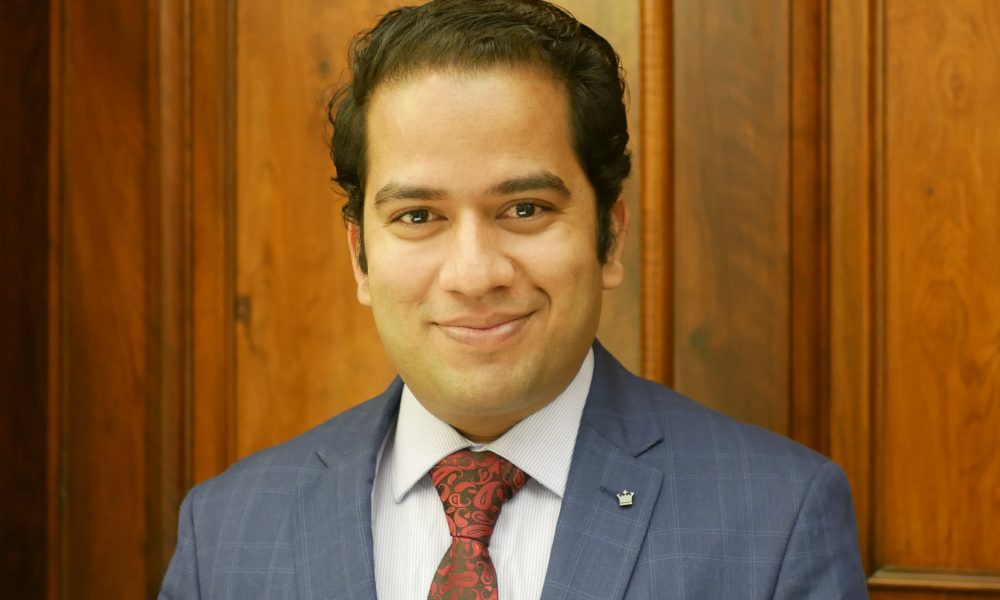 What inspired you to choose law as a career? How has been the decision so far?
Well, I am an accidental lawyer. I wanted to be a cricketer and have represented the U.P. state U-19 team in Cooch-Behar Trophy. An unfortunate injury lead to sudden break in that career. When the time came for figuring out alternative career paths, law seemed like a compelling choice, especially on account of its glorification by Bollywood and media. It was an instinctive decision rather than a calculative one and I would say it has turned out to be one of the best decisions of my life. Being a lawyer is more than a simple 9 to 5 job as it gives a sense of purpose towards a greater good of the society. One feels like a warrior of justice.
What were the challenges that you faced in the beginning of your career?
I would say that to opt for a niche was quite challenging. My initial interest lied in core criminal litigation until I came across arbitration. Thankfully it happened sooner for me rather than at a later stage. I realise that seniors generally advise us to practice across the spectrum and not look for a specialisation but in my understanding, law is so competitive that to succeed, a lawyer ought to be a specialist in their chosen field.
You have worked with a Senior Counsel, an international law firm, and independently, how has been your experience working in these setups and what are the differences?
I have been lucky enough to have these wide experiences fairly early on in my career. I will first talk about working with Mr Gourab Banerji, Senior Advocate. Mr Banerji is an excellent mentor who takes keen interest in the careers of his juniors. He takes the effort to teach and guide.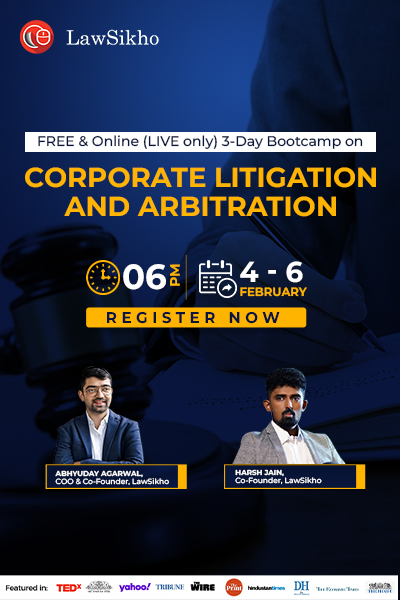 In a Senior Counsel's chambers apart from assisting the Senior to prepare case briefs and research, you are also the bridge between him and the briefing counsels. You are his eyes and ears. You are expected to be at the top of cases as well as the courts they are listed in. Being aware of the bench and its decisional inclination also becomes an important part of your work scope.
Working with Mr Banerji also resulted in lots of independent briefs. Foreign law firms started engaging me to act as their co-Counsel in India related commercial arbitration's and enforcement of foreign awards.
When you are working independently, you ought to be extra careful in every step you take as the only time your work will be scrutinised is before a tribunal or a judge with your client's interest at stake. In my experience, working independently has the highest learning curve and every young lawyer must do it in whatever capacity they can.
Separate from the above two, working at a law firm is a different ball game altogether. Herein you often work in a hierarchy with multiple chain of commands, be involved with the client at every stage of dispute, and also work substantially on business development. My present office, Volterra Fietta, is the world's only specialist public international law firm. This has ensured some very exciting opportunities for me to work on like working with governments of prominent countries, advising cabinets and Prime Ministers, and also private investors.
Could you tell us about some interesting cases that you have worked on?
Although the nature of my work is highly-confidential and I cannot name drop many of the cases, I can speak about couple of them that are in public domain. One is on behalf of the exiled Myanmar Government wherein we are tasked to collect evidence of human rights violation and other atrocities committed by the Myanmar Military and submit before the United Nations.
Another is an investment arbitration on behalf of an investor against a major European country. The dispute arose out of gold mining concessions which were expropriated by the State in full display of unilateral authority. This case is also challenging because the investors belong to a sanctioned state and every argument in their favour is met with a certain bias.
Mohit, how was your LL.M. experience at the MIDS? Would you recommend this course to others?
MIDS is truly the number one arbitration programme in the world. It is a highly professional programme designed for individuals with a certain level of work experience in international dispute settlement. The classes are taught by the finest in the field. Not only the professors teaching the course are academically the best but they are also highly sought after by parties as counsels before the International Court of Justice and as arbitrators.
The MIDS also ensures ample exposure to students by regularly organising events and conferences with leading law firms.
I would certainly recommend the MIDS to any student that is looking to make a career in international disputes. Being in Geneva will give you an unparalleled exposure to international organisations and institutions. However, my advice is that before venturing on a foreign LL.M., students should gain prior work experience. This will ensure that you are fully prepared to respond to the challenges of a demanding degree.
Could you highlight some of your success habits that enable you to meet your goal?
Finding out the optimum performance hour has done wonders for me. I work the best between 11 pm to 4 am and always schedule my most important drafts, document reviews, and important life decisions in that period. Second habit that keeps me going is eating good food. Never miss out on a meal!
Lastly, what advice would you give to someone starting out?
You have to be relentless in your pursuit. Take fewer leaves in the formative years of your career. However, it is also important to ensure that you don't burnout.
Find what works best for you, my escapes are playing with dogs and multiple power naps!
---
Get in touch with Mohit Pandey-