This interview has been published by Prabhjot Singh, Priyanka Karwa and The SuperLawyer Team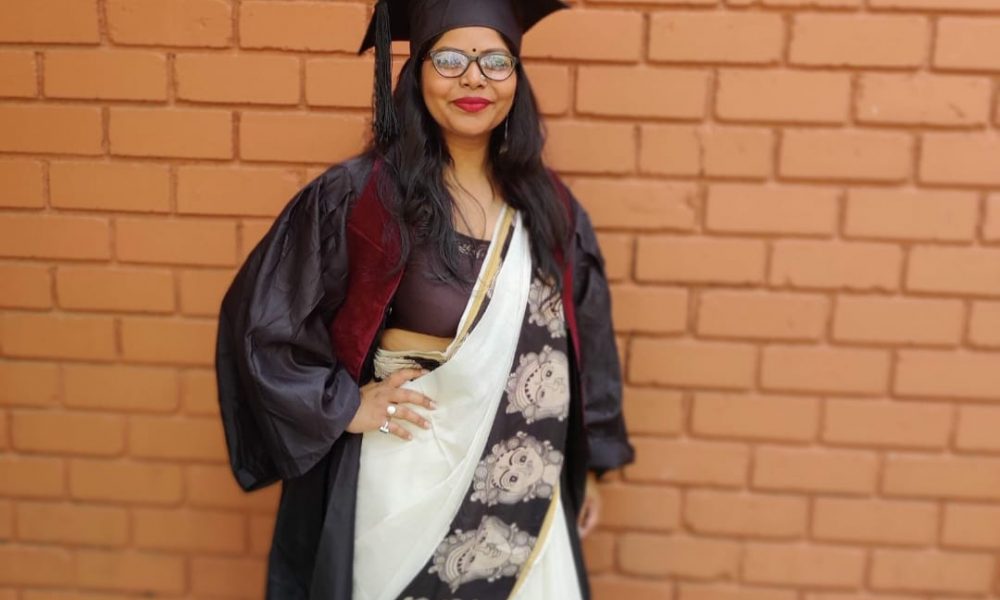 What motivated you to choose law as a career? And how has been the journey so far for you?
I was born and brought up in Patna. My parents made sure that I get exposure in all disciplines early on, be it science, commerce or arts. It was in Class 12th, when I got interested in business studies and decided to pursue it further. While I was going my graduation (B. Com Hons.) from Symbiosis College of Arts and Commerce, I got fascinated by the multi-faceted workings of a company and developed a keen interest in commercial and corporate law. I can say that B. Com helped me discover my inclination towards law and cemented my conviction to pursue the legal profession
Being a first generation lawyer, the journey was not easy at first. I remember during my LLB., I used to send out mails for internship and follow up tirelessly so that I can get internship at good law firms and as it is said, perseverance and patience are key cornerstones for success. I was able to get internship opportunities at leading law firms like DSK Legal, Shardul Amarchand Mangaldas and Lakshikumaran & Sridharan.
I used these experiences to develop key skills like communication, analysis, drafting, and research and paved my way to IndusLaw. So, all in all, it's been a great journey so far.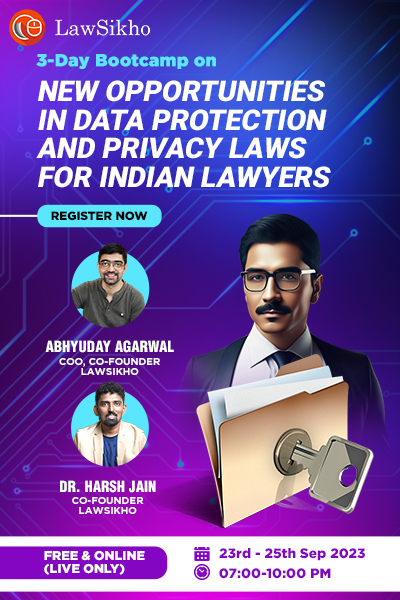 What were the challenges that you faced in the beginning of your career?
As I mentioned above, coming from a non- NLU college sometimes demotivated me when my application for internships used to get rejected. In my first year and second year of LLB., I faced this issue a lot. I realised getting good score/CGPA was not enough to secure opportunities. Then I got focussed and started working on my skills, writing articles and expanding my knowledge of the subject matter. This really helped me to score good internships.
Further, I understand there is vast difference in the aspects of law that is taught in colleges and the work you do in law firms/courts or as an in-house. This results into a skill gap when you enter the workforce. This was another significant challenge for me. In my view, law colleges should curate a more industry focused curriculum and skills such as communication, drafting and networking –should be developed at the college stage only.
What is the most challenging case you have handled in your journey so far and what were your learnings out of it?
One needs to understand that law is a demanding profession, and whether you are working in a law firm or as an in-house counsel, or practicing law in court, each day comes with new challenges, and with each challenge, comes a new opportunity.
I remember, I used to fear foreign exchange laws. I always felt that the laws were too complicated. However, I got a matter at my firm where I needed to understand the foreign exchange law and solve queries raised by the client. As challenging it was, it was really great experience to learn new things.
See, in my view, it will be difficult to pinpoint one challenging case/matter. One needs to sometime fight the fear of unknown and accept it.
But here is what I have learned from all the challenges –
(a) read the laws – answers are always there;
(b) ask where you have doubt – nobody is going to judge you;
(c) understand the needs of the client first;
(d) be prepared; and
(e) always break down a problem to understand better.
What do you believe are the key elements of successful corporate legal advisory?
In my view, the law keeps evolving owing to business/market conditions and there is no straitjacket formula for being a successful corporate lawyer. But in general, based on my personal experience, some of the key skills in today's scenario are:
Communication skill – both verbal and in writing, after reading number of cases and laws on a particular topic, the ability to concise the whole understanding in one paragraph;

Analytical mind – to be able to understand the problem/query of the client and break down into small pieces;

Having an open mind – one's existing thought process/opinions should not cloud their opinion;

Observation skill – having an eye for detail and the ability to look beyond what is said;

Researching and networking skill;

Taking initiative and proactively participating;

Ability to put thoughts into action; and

Integrity – towards profession, organisation, colleagues.
Priya, as per you, what are the best strategies and possible ways to negotiate with clients on some important issues?
Strategies depend on the requirement or ask of the client and as such there is no best strategy to negotiate. But generally, a strategy should align with the business objectives and needs of your client and also to the best benefit of the stakeholders, both internal and external. One should strike a balance of needs to find a solution to a problem.
Talking about work-life balance, there has been ample amount of discussion on health issues as a lawyer, what do you believe are the best practices to maintain the equilibrium?
I understand that a good team of partners and colleague are crucial for a work-life balance. Further, one needs to understand its own strength and weakness. It is important to challenge yourself and work outside your comfort zone but at the same time, you should not stretch yourself too hard. Understand yourself and work on the skill. Health is equally important and therefore, it is really important to have a healthy lifestyle or a hobby.
Some of the best practices: –
Have a hobby – paint, dance, play whatever you feel like. To this atleast thrice a week;

Read articles/ books/ listen to podcasts on themes other than legal topics ;

Talk to senior if you feel the workload is too much;

Walk or do any physical exercise atleast thrice a week
Lastly, you need to prioritize and take out time for these things for your mental wellbeing.
Priya, how do you push through your worst times?
Here are few things my parents taught me which I feel help me a lot:
nothing is constant in life, and whatever it is, it shall too pass;

we are very small in an infinite universe;

worst times are always there to toughen you up;

sometime you win and sometime you learn.
Lastly, having family and friends helps you cope up during these times.
Lastly, any advice you would give to someone considering a career in this field.
Law is rewarding and at the same time demanding because of constant changes/updates. One needs to understand different practices of law before pursuing one. In my view, have different internships so that you get all types of exposure, be it litigation, consumer law, competition law, corporate, technology.
Other than this –
(a) publish articles,
(b) work on developing your skill set,
(c) start taking initiatives and responsibilities,
(d) always read the laws and lastly,
(e) don't be afraid to make mistakes – always learn from them.
---
Get in touch with Priya Udita-