This interview has been published by  Priyanka Karwa and The SuperLawyer Team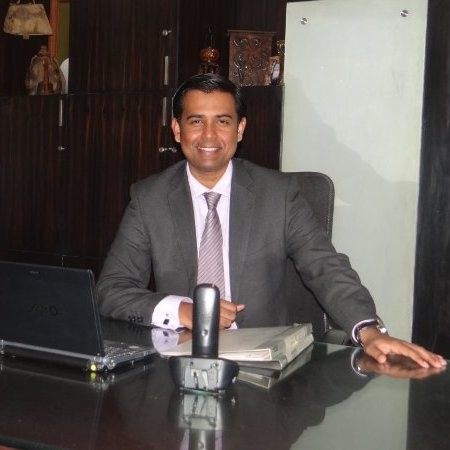 Sir, could you please share with our listeners what initially inspired you to pursue a career in law and how you navigated your way to specializing in Corporate, Intellectual Property, Technology, Litigation, and Real Estate laws?
Certainly, the journey to a legal career is often as varied as the individuals who undertake it. In my case, I stumbled upon the field of law somewhat serendipitously. Like many young lawyers of my generation, I wasn't particularly inclined towards math or science. However, I had a deep-rooted fascination with technology—I even built my own computers and was an avid proponent of open-source platforms, particularly Linux.
As fate would have it, my graduation coincided with two significant developments in the Indian tech landscape: the enactment of the Information Technology Act and the onset of a multi-decade growth spurt in the Indian technology industry. These events were not just pivotal for the sector but also set the stage for my own career trajectory.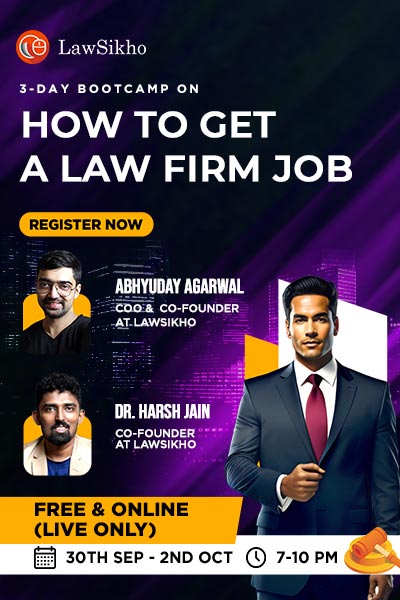 The legal challenges posed by the burgeoning tech industry were both complex and novel, offering a fertile ground for specialization. My affinity for technology naturally led me to focus on Corporate, Intellectual Property, and Technology laws. Over time, as I gained more experience and exposure, I expanded my practice areas to include Litigation and Real Estate laws as well.
While my entry into the legal profession may have been somewhat accidental, the path I've carved within it has been intentional and guided by a combination of personal interests and market opportunities. The intersection of technology and law has been a recurring theme in my career, and it's a space that continues to excite and challenge me.
Over your impressive 20-year career, you've gained extensive experience in General Corporate, Projects, Technology, and Dispute Resolution. Could you highlight some of the key milestones or projects that have played a pivotal role in shaping your expertise and career trajectory?
One must always remember that competition is fierce. There is terrific talent in the market in the next generation of lawyers. There's a saying in private practise "You are only as good as your last deal". Lol, I remember being quite taken aback as a young lawyer when I first heard that! But if you understand that in this economy you always need to upskill to stay relevant and competent, you will be able to thrive. For me, that meant things like pursuing my master's as a Fulbright scholar and exploring both opportunities in-house and as a Partner in Shardul Amarchand. For example, in Cognizant I was the lawyer hired to set up both the India and the wider Asia Pacific teams as General Counsel. At Shardul Amarchand, I was given the opportunity to start our Chennai office. That kind of entrepreneurial journey is something that I will always cherish.
You've held significant roles such as General Counsel and Board Member of Cognizant Technology Solutions Asia Pacific. Could you tell us about the challenges and rewards of managing diverse practice areas, resolving complex disputes, and advising on multi-million dollar technology deals?
The scale of operations at Cognizant, one of the fastest-growing Fortune 500 companies, meant that even seemingly routine matters like EULAs, Labour issues or client Master Service Agreements (MSAs) involved high-stakes financial implications, often running into tens of millions of dollars. The urgency was palpable, and the need for effective prioritization and execution across diverse geographies in the Asia-Pacific region was paramount.
My experience in private practice at Shardul Amarchand was marked by an intense performance culture. Clients often presented us with complex, unprecedented challenges. It's worth noting that most large clients have highly sophisticated in-house teams, so when they seek external counsel, it's typically for issues that are both novel and intricate. This necessitates original research and innovative problem-solving, skills that are indispensable in the legal landscape. Our office of 4 partners advised on Tech, Corporate, M&A, Real Estate and litigation matters.
The common thread between these diverse roles has been the critical importance of a strong, well-trained team. Whether it was navigating the complexities of multi-million dollar technology deals, resolving intricate disputes, or advising on regulatory compliance, the strength of the team was often the determining factor in the successful outcome of these endeavors. I've been fortunate to work with exceptional teams both at Cognizant and in private practice, and their contributions cannot be overstated.
Throughout your journey, you've been hailed as a trusted legal advisor. What do you believe sets you apart in terms of building strong client relationships and delivering effective legal counsel?
What distinguishes my approach in building robust client relationships and offering effective legal counsel boils down to two key elements: trust and capability.
In today's fast-paced business environment, clients are inundated with challenges and operate under immense pressure. They aren't seeking a legal lecture; they're in search of actionable solutions, a quantifiable assessment of risks, and a straightforward strategy for compliance. To earn their trust, it's imperative to communicate in a clear and direct manner that aligns with their commercial objectives.
The legal industry often falls into the trap of obscuring advice with layers of disclaimers and complex jargon. This not only dilutes the impact of our counsel but also hampers the decision-making process for the client. My focus is on cutting through the noise to deliver advice that is both clear and actionable.
Consistency is the final, yet crucial, ingredient in this equation. Trust isn't built overnight or through a single transaction; it's cultivated over years of reliable and consistent service. The ability to consistently identify and mitigate client risks transforms a transactional relationship into a long-term partnership.
You've received recognition from esteemed publications like Legal 500, Chambers, and Asian Legal Business. How has this recognition influenced your approach to your work, and what does it mean to you to be acknowledged by your peers in the legal industry?
Recognition from esteemed platforms is an honor. I'm deeply grateful for it. In a competitive market where credibility is often scrutinized, these accolades serve as a valuable endorsement. Operating under my own name, Bhushan Rajaram, these recognitions act as a seal of approval, opening doors that might otherwise remain closed.
However, it's crucial to understand that these accolades are essentially a foot in the door, not a guarantee of sustained success. Clients today are incredibly savvy. They have a keen eye for expertise and can quickly discern whether an advisor possesses the depth of knowledge required to address their unique challenges. So, while the recognition is validating, it's merely the starting line, not the finish.
Lastly, could you leave our listeners with a piece of wisdom or a mantra that has guided you through your remarkable legal journey, and which you believe can resonate with those embarking on their own paths in the legal profession?
Before we conclude, I'd like to share a guiding principle that has been invaluable to me on my legal journey—a piece of wisdom from my father that I believe will resonate with many of you.
We live in a time where ambition and intelligence are in abundance, especially among young professionals. The drive to reach significant milestones—like making partner, buying a home, or achieving financial independence—often takes center stage. My father, however, offered a different perspective: "Life is not a checklist but a journey."
The relationships you cultivate, particularly with your life partner during these formative years, are incredibly enriching. These bonds are built on shared struggles and triumphs, and they often become your most reliable support system.
So, as you ascend the ranks in the legal field, by all means, be ambitious and aim high. But also remember to live your life fully. The journey itself is just as important as the destination, and the relationships you form along the way make the journey all the more rewarding.
Get in touch with G.V Anand Bhushan-