This interview has been published by Priyanka Karwa and The SuperLawyer Team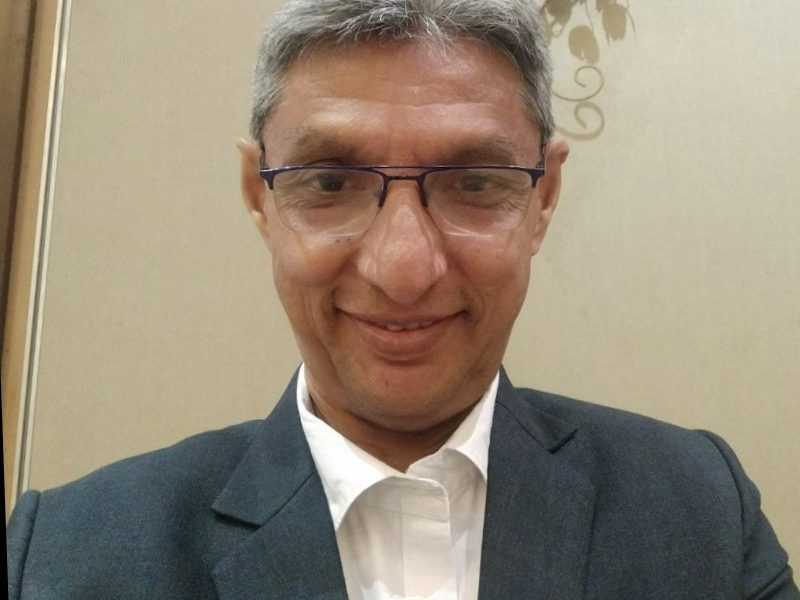 Can you tell us about the journey that led you to pursue a career in law and establish LexStreet Advisors LLP?
Let me start with a quote of Nasir Ali "The journey always goes, but it is not easy. It is always wrapped up with struggles and surprises"
My career in law was never a choice but a chance. When you do your work with good intentions with honesty & integrity, superpower plays its role. Profession of law has always been close to my heart. When I completed law graduation way back in 1989 from one of the prestigious law colleges, K.C.Law College, Mumbai, I wanted to join practice right from day one but did not get motivation from my family and friends. Legal profession was always close to my heart. I was forced to take up a job in a private sector organization. But in my job also, I stick to the profession of law only. All throughout my career in private sector companies also, I worked in legal departments only and that is where I got opportunities to interact with various law firms and individual lawyers in Mumbai & Gujarat. During my job, 1st time way back in 1992, I got an opportunity to interact with a Senior Partner of Manilal Kher Ambalal & Co. (now MKA), a well-known law firm during the days when Harshad Mehta scam had just exposed and the Govt had then started a Special Court for tainted securities. I got an opportunity to coordinate with MKA in those days when I was employed with one of the companies of Kirloskar Group.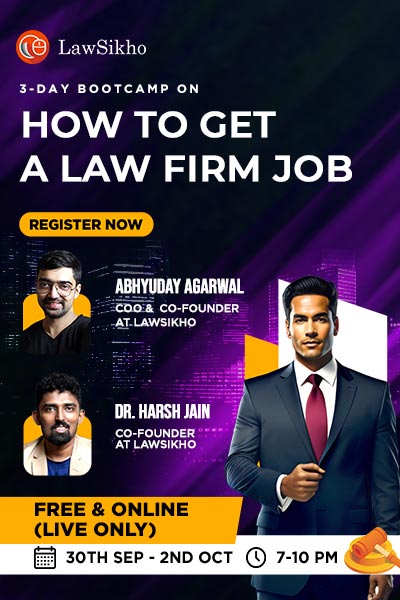 After spending almost 20 years in various organizations, finally I straight away jumped into practice. Initially I started on my own and later in 2014, along with my old friends in the legal profession, we incorporated Lexstreet Advisors LLP on 5th November, 2014 and since then we have never looked back and our journey as a law firm started….
LexStreet Advisors LLP is known for its integrity and value-based proactive services. Can you share some examples of how your firm has helped clients effectively navigate the complicated legal and regulatory landscape in the country?
We stick to our policy and vision. We have never compromised with professional ethics, honesty & integrity. Irrespective of the size of clients, whether individual, partnership firms and corporate clients, we have dedicated the same time and resources with a proactive approach. The true value of proactive approaches does not lie in their predictive abilities. The true value lies in the disciplined process. Such approaches can examine the strengths and weaknesses in systems and services being rendered by a law firm. We listen to every client's problem and their difficulties and understand in depth what they expect from us. The situations have arisen when we had to refuse one of our corporate clients as we were preoccupied with important assignments. This has certainly given a positive and powerful message to the corporate client. The corporate client had really appreciated our approach and next time, the same client had approached us with positive thoughts and we helped them and when they needed our assistance.
As a full-service law firm, LexStreet offers a wide range of legal services. Could you highlight some of the key areas of expertise and specialization within your team?
If I have to highlight key areas, I must mention Securities law, Corporate & Commercial laws, Insolvency laws, Arbitration law, employment laws, DRT & Civil litigations as well as advisory services. Nowadays new generation law firms are not keen on civil litigation but I feel there is a big vacuum as far as civil litigation is concerned. I must also mention the non-litigation area as a practice as we have been advising the private sector as well as a couple of PSUs on legal issues.
Today's young lawyers are after M&A & PE practice but I personally feel that is not the end. Law is an ocean and it's very crucial to select areas of practice. At the end of the day clients must be happy and satisfied with the services.
LexStreet has a strong network of partners, lawyers, associates, and counsels with domain expertise. How does this network contribute to the firm's ability to provide prompt and accurate advice to clients?
All the partners of Lexstreet are highly experienced legal professionals having wide experience in their respective domain areas of practice ranging from 18 years to 34 years. Wide experience of every partner and associate partners have certainly contributed to the growth of the firm. We are also expanding our horizons as far areas of practice are concerned. With the introduction of new statutes by the government like Data Protection laws, Artificial intelligence, our law firm is committed to induct new talents.
As a designated partner and advocate-on-record with extensive experience, could you share some notable achievements or cases that you have worked on throughout your career?
I, as an individual Partner and experienced law professional, realised that knowledge sharing is a very crucial factor. Since the last 6 years I have been regularly sharing articles on LinkedIn regularly and In-house Counsels, legal managers working in various organizations have been appreciating it. Today I have crossed close to 2700 followers / connections on LinkedIn, which is a testimony of my passion for knowledge. I have also been invited to various moot court competitions being organized by various law schools including HPNLU & Narsee Monjee. This has certainly helped to get connected with many In-house Counsels who, in turn, have been assigning briefs to our law firm.
LexStreet places high importance on maintaining professional ethics, integrity, and moral values. How do these values translate into your day-to-day operations and interactions with clients?
Well, let me say very honestly that today, the legal industry has turned into a big industry rather than a noble profession. However, doing business and revenue generation is one side of the profession and following professional ethics and moral values is another side of this noble profession. For me, adherence to professional ethics coupled with honesty and integrity is of prime importance, which in-turn have certainly helped us to retain our valuable clients which include large domestic as well as non-domestic companies. Business and ethics go hand in hand, if one does not follow them, they are finding it difficult to survive in today's competitive market.
In the rapidly evolving legal landscape, what skills and qualities do you believe are crucial for young lawyers to develop in order to succeed in their careers?
In today's highly competitive market, the crucial factor is retaining existing clients and at the same time attracting new clients. I would advise young lawyers to remain very humble, diligent in his / her work is very important and more important is to maintain humility is a core value of this noble profession. For the first time, When I met one of our family friends, a retired High Court Judge for his guidance before starting my practice, he just told me, once you take up an assignment of any client, small or big, do it wholeheartedly, irrespective of any fee you get. I have kept these words in my mind.
As a leader in the legal industry, what are some of the emerging trends or challenges that you see on the horizon, and how is LexStreet adapting to stay ahead?
For law firms, the experience of navigating COVID-19 has accelerated the pace of change and will continue to significantly impact operations, organisational culture, and the way lawyers work. The trends that were underway before the pandemic struck to continue challenging and transforming the industry at an accelerated pace. These include client empowerment, technology adoption, law firm consolidations, new players entering the legal services sector, and value-based pricing. We are committed to adapt to the changing technology in the era of upcoming AI.
For fresh graduates who are considering a career in law, what advice would you give them based on your own experiences and insights?Let me tell young lawyers that there is no short cut to success. Patience and perseverance will bring desired results. I would advise every young lawyer not to adopt any shortcuts to achieve success. They must be humble and respect this noble profession. Increasingly, customers expect lawyers to demonstrate extreme trust — that is, to proactively watch out for their customer's interests. My school batchmate, who is now a Judge in the apex court, always says that there is something like a rule of Law.
Get in touch with Jaydeep Mehta-