This interview has been published by Priyanka Karwa and The SuperLawyer Team
Sir, please tell us about your journey and how you ended up becoming a Senior Advocate designated by the Hon'ble Supreme Court of India?
This question takes me down memory lane. I recall it was the year 1985 that I enrolled myself in the Campus Law Centre of Delhi University's Law faculty for a three year course in law. After a very fulfilling time on the Campus with academics and co-curricular activities like moot courts, I graduated in 1988 and thereafter started my legal practice as an associate with a leading law firm in Delhi. My quest for further studies continued and after working for one year, I was fortunate to get a scholarship which enabled a Master's Programme in Law from Cambridge University. After completion of LL.M. in 1990, I got an invaluable opportunity of being associated with a Barrister in Lincoln's Inn for a month and with a leading English Law firm for another month until October 1990, as part of the Pegasus Scholarship programme administered by the Inner Temple, London.
After returning from England in 1990, I resumed practice with the same law firm in Delhi. My heart was fascinated by litigation and I was desirous of having my own independent practice. I relocated to Lucknow in 1991 and started practice in the High Court, which helped me set up an individual legal practice. Thereafter in the year 2000, I decided to return to Delhi and start my independent practice in the Supreme Court. In the year 2001, I qualified as an Advocate-on-Record, which helped me greatly in setting up my practice in the Supreme Court, not only as an arguing counsel but also as one who would draft and file petitions, thus giving me a very valuable insight and experience into two vital areas of Supreme Court practice, namely drafting and presentation in court. After a few years of practice, the Hon'ble Supreme Court of India designated me as a Senior Advocate, which was a matter of great satisfaction and privilege.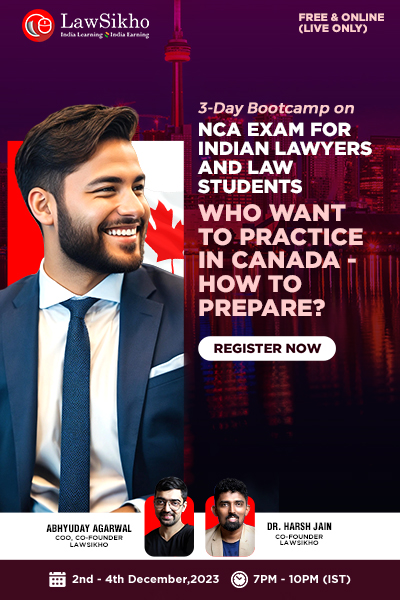 With over 35 years of experience in Civil, Revenue, Constitutional, and Criminal Laws, can you share some memorable cases or highlights from your career that have had a significant impact on you?
There have been various cases I was privileged to have been a part of. I recall my association as Special Counsel of the Government of India and the Archaeological Survey of India in the Ram Janam Bhumi-Babri Masjid (Ayodhya) dispute before a Special Bench of the Allahabad High Court (Lucknow Bench). During the case, I successfully assisted the Court to resist impleadment of the Government of India as well as the ASI, which would have made the case more protracted and contentious. I was also involved with the case that eventually led to banning of the long standing usage of red lights and sirens on vehicles by VIPs, as also the Muzaffarnagar Riots case to do with relief and rehabilitation of the victims. In this case, in consultation with the Chief Secretary and Home Secretary of the State, I filed uncountable affidavits which were later affirmed and lauded by the Supreme Court as conscionable and affirmative action by the State. I can also recall instances wherein I have successfully argued and got stay of contempt proceedings initiated against various bureaucrats. There was yet another case, which was in relation to the Chief Minister necessarily signing each and every document and order of appointment on the file. The High Court affirmed this and acting on behalf of the State, I successfully challenged it before the Supreme Court, which till date serves as an important precedent in regard to the functioning of the Government and its departments.
As Senior Counsel to the Union Government and various States in the Supreme Court of India, you have represented Public Sector Undertakings, Corporations, Indian companies, and Multinational Corporations. How do you approach representing such diverse clients and navigating their legal challenges?
I think the most challenging part of the legal profession, which in fact also nurtures and sustains this profession, is the constant need to study, introspect and apply legal principles and precepts, as the law is not only a dynamic and ever changing concept, it applies in a myriad ways to manifold situations. That is the challenge as also the inspiration. Aside from my private practice, I have represented the State of Uttar Pradesh in the Supreme Court for 17 years as also other States such as the States of Odisha, Madhya Pradesh, Rajasthan and Jammu & Kashmir.
I have also represented the Government of India in the Supreme Court as well as Delhi High Court as their Panel Counsel. These experiences have been memorable, given the wide variety of cases and legal challenges. As always and till date, I enter the courtroom to argue a case as an optimist and walk out as a realist! When I receive the brief and study it, my mindset is one of an eternal optimist; however, the philosophy that I attribute to myself is to remain unattached to the result while putting in my best effort. Similarly for the briefing lawyer and the client who's case I am espousing, they have to believe that the best possible effort was put in preparing and handling the case. My experience tells me that more often than not the result is good, and even when it's not, it leaves the lawyer and litigant with the satisfaction that the best step forward was taken in the given circumstances.
You have argued various PILs (Public Interest Litigations) and are Senior Panel Counsel for the Supreme Court Legal Services Committee (SCLSC) and serve as Amicus Curiae in the Supreme Court of India. How does this role contribute to the administration of justice? Can you shed light on the work you have done in these areas and the impact it has had on society?
I believe that representing a voiceless cause or marginalized sections of society, or raising issues through PILs which have a bearing on society at large, or of those who are incarcerated in jails without any meaningful representation to secure their bail or release, is the most worthwhile and visible face of pro-bono and public oriented litigation. Over the years, I have sought to represent public causes in areas of disaster management and relief in ecologically sensitive areas, wasteful expenditure of public money with respect to government advertisements and parliamentary logjams in its functioning and holistic management of temples across India with respect to gender equality and management of funds. As regards the protracted imprisonment of under trials and the underprivileged sections of society, I have meaningfully and successfully represented their causes as Amicus Curiae and Counsel for the Supreme Court Legal Services Committee. I greatly cherish some of the notes of appreciation from convicted prisoners in jail upon their release.
Considering your vast experience and accomplishments, what advice would you give to fresh law graduates who are just starting their legal careers? What key lessons have you learned throughout your journey that you believe would be valuable for them to know?
I believe that both the written and spoken word are of infinite importance for any successful lawyer in the field of law, particularly in the highest and final forum being the Supreme Court of India. I have traversed the legal path with this philosophy and today I am fully convinced that these attributes would provide the cutting edge and success to every budding and even seasoned lawyer. In the Supreme Court, each day brings forth new challenges of success and failure, and I believe a lawyer can never be complacent in as much as success cannot elate you or failure ought not to demoralize your zeal, but helps to keep a successful and seasoned lawyer on his feet, based on the principle that a lawyer's last case done is his reputation and while he cannot sit back on his laurels, he cannot be disheartened with defeat.
Get in touch with Ravi Prakash Mehrotra –