This interview has been published by Priyanka Karwa and The SuperLawyer Team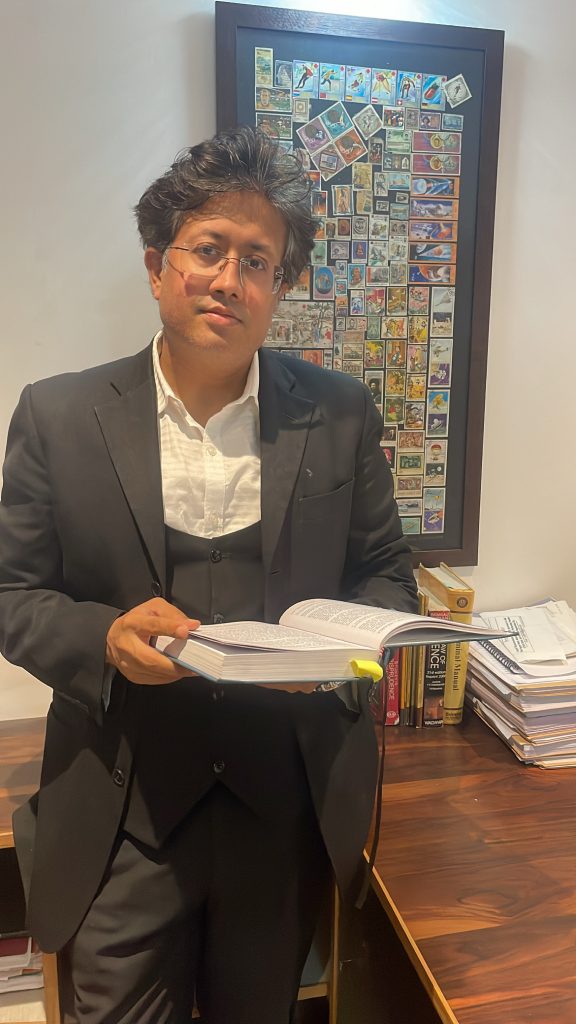 What motivated you to start your own legal practice, and what areas of law do you primarily focus on?​ Could you please share more about your role as a Founding Partner at Cost Effective Legal Solutions (CELS)?
I think the majority of advocates are motivated to start an independent legal practice by default. It's more like a factory setting of the brain after clearing the bar exams. Mine was tuned even before I began studying law. The desire and motivation to go independent further grew in college. But once I stepped into the real world of practice, the scene changed. As a first generation lawyer, I realised that the ball was never in my court. The bubble shattered, after seeing the strength of the bar and the amount of advocates struggling to make a living. I learnt it the hard way. I realised I had to first grow in terms of knowledge. It took me four jobs and ten years to feel, I am sufficiently knowledgeable. I realised over these developing years that knowledge is not enough to keep me motivated so I developed the capacity to do laborious work. I steadily and slowly increased my patience level and self-confidence. It took a lot of mixing of all these emotions before I went independent in 2021 and started CELS. I realised only the ones capable of labour, patience, self-confidence and faith are welcome in this profession. No one with a defeatist or pessimist mentality or an irresolute mind-set can ever start their own practice. In 2021, I finally decided to not merely look to principles but have the readiness to act upon them. I put my art of persuasion to test developing clients in the field I was extremely confident about.
I started my practice at tribunals where the law application is quasi –judicial in nature/ sort of easy for any advocate to absorb in terms of procedure. I practiced at the NCDRC, DRT, DRAT, NGT and slowly shifted gears to civil, criminal and commercial trial courts. Now I primarily focus on business/commercial related disputes for Individuals, Corporates, Financial Institutions. The area of law practiced by CELS covers both civil and criminal statutes. As founding partner, I ensure that CELS always has business. We started with a team of two and now we have 25 people in our office in two years' time directly and indirectly associated with us.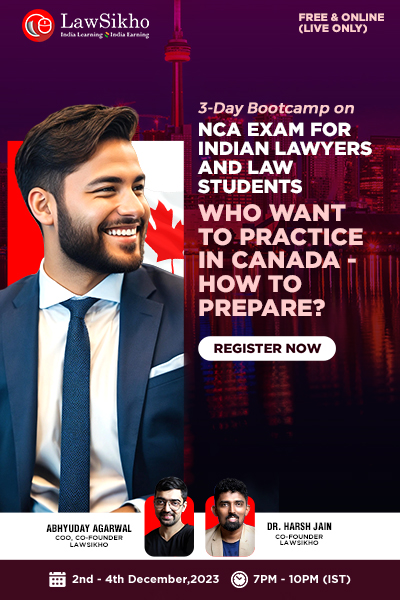 You've mentioned your extensive experience with Title Search Reports for financial institutions. Could you explain the importance of these reports and how they benefit organizations like National Housing Bank, Indian Bank, Bank of India, and LICHFL?
We at CELS have rendered more than 15000 Title Search Reports for the above stated Institutions and more. TSR facilitates a buyer to help buy a property, a Bank / FI / NBFC determines the authenticity of a title. The Title Search Report made by CELS helps the Financial Institutions stated above deal with the crucial and imperative aspects of identifying an undisputed title. Identifying an undisputed title is important to all stakeholders involved, be it a buyer, seller, or a lending institution. Our reports facilitate the seeker/FI with an answer, as to whether a property is mortgage worthy as collateral or not. When I started working for the aforesaid FI's I was put across several questions. Questions which had simple solutions yet no one had compiled the answers in a streamlined manner. CELS then published a hand book for its clients which not only gives its readers theoretical knowledge but practical knowledge which the reader can implement "tout de suite", while dealing with a title. CELS has published the said handbook primarily keeping the documents, sub-registrar offices, the authorities, legislations, and other aspects which have direct application to the NCT of Delhi and its nearby territories (NCR). But the research base is such, that said fundamentals apply to the whole of India more or less.
Your experience includes handling Commercial Court Cases. Could you share a challenging case that you worked on and the strategies you employed?
Recently before the Patiala House Court, New Delhi, I had the opportunity to defend a case in which recovery of more than two crore inclusive of interest was filed against my client. All remedies under the Pre-Mediation and Settlement had been waived as my client had failed to participate. Now I was left to defend a massive recovery. I asked my client how much of the demand was legitimate. He admitted to me that the applicant / suing party is entitled to almost 80% of the amount mentioned in the suit. All though it is difficult to sum up in a paragraph as to what strategies were adopted. I'd say we went at everything from challenging the jurisdiction, to the absence of cause of action. We challenged the clause vesting jurisdiction on a Court which otherwise does not have jurisdiction. I relied on the judgement of Bahrain Petroleum Co., where the Hon'ble Supreme Court had held that neither consent nor waiver nor acquiescence can confer jurisdiction upon a court, otherwise incompetent to try the suit. It is well-settled and needs no authority that 'where a court takes upon itself to exercise a jurisdiction it does not possess, its decision amounts to nothing. Further strategies adopted were challenging the facts on the basis of evidence available, an applicability of an expired contract etc, filing a detailed written statement. At the end the matter was settled we had to only pay a fraction of the suit amount. The court's name was Anurag Sain DJ (Commercial Court)-01, CS(COMM)525/22.
NCDRC cases against builders on behalf of homebuyers are significant. Can you discuss the typical issues faced by homebuyers and the legal steps you take to address their concerns?
NCDRC is the highest consumer forum available in India for relief against wrongs done by Builders. But after my experience at the NCDRC I'd suggest all consumers to approach RERA or NCLT. I am not suggesting that NCDRC is not an apt forum for relief, but the fact that the said forum is flooded with cases cannot be discarded. I had filed a class action complaint in 2019. And the matter has recently reached the stage of final arguments. All my home buyers were seeking a refund but had to eventually settle. Even though I was successful in getting them massive discounts, the fact that during the proceedings the builder started to go insolvent project by project, broke the home buyer's spirits to seek refund with interest and they opted for possession with discounts. The typical issues faced by home buyers are delayed possession, unlawful demands in construction linked payment plan, forfeiture of booking amount, non – construction of Unit & builder / project being declared insolvent. These are some typical cases which are ongoing before the NCDRC. Once a favourable order is passed, the execution of the said order also takes a substantial amount of time. And one just has to keep his fingers crossed on the builder not running away from the country or being sent to jail or being declared insolvent. Hence as an advocate you have to be equipped with alternate remedies for your client. Ref: CC/912/2019
You've also been involved in defamation cases. What is the most interesting or unusual defamation case you've handled, and how did you navigate the complexities of civil and criminal aspects in such cases?
The most interesting defamation case I have had the privilege of filing was for a celebrity YouTuber against another less known You Tuber. The defamation was done vide an impugned video clip uploaded on YouTube and shared across Telegram. Whatsapp and other messenger applications. The statements made in the impugned video were made with the culpable and malicious intention to defame my client. The video was made to spread an untrue, false and scandalous imputation against my client that he is a fraudulent person who has misguided its subscribers. The scandalous, false and defamatory statements were explicitly intended to harm the reputation of my client and to malign him before the public. We argued before the Civil and Criminal Court that a person's reputation is an inseparable element of an individual's personality and it cannot be allowed to be tarnished in the name of the right to freedom of speech and expression because the right to free speech does not mean the right to offend. Rather, the object of guaranteeing constitutional protection to freedom of speech and expression is to advance public debate and discourse. However, speech and writings laden with harmful intent or knowledge of causing harm or made with reckless disregard is not entitled to the protection of Article 19(1) (a) since it does not serve any Constitutional purpose. We navigated the complexities by stating that the mental suffering caused to my client cannot even be calculated in terms of money. The words published and spoken on YouTube, the statements made and the video posted were made to cause and to bring my client into hatred, contempt or ridicule and to diminish the good opinion that people at large have of him and, therefore, we prayed before the court to punish the offender. We were able to get the video removed immediately and the matter is now pending adjudication for damages and punishment. Ref :Cc 726/2023 MM-1/NE/KKD and CS(OS) 207/2023
You've mentioned drafting and arguing a petition for a ban against TikTok before the Supreme Court. Can you walk us through the process and the outcome of this high-profile case?
I had filed a Writ Petition in Public Interest under Article 32, requesting the court to issue order or direction, in the nature of Mandamus imposing a temporary ban on the mobile application/social media portal such as TIK-TOK and others those are capable of being misused till the Coronavirus / Covid-19 disease subsides in India and/or directing the concerned government authority/authorities to formulate and implement a proper statutory framework or adequate Rules, Regulations or Guidelines thereto in order to prevent the misuse of such platforms during the crucial times when the world is fighting against the pandemic. The videos uploaded back then were adversely promoting cultural, spiritual and theological dimensions, instigating a particular community to violate and not to follow the Rules and Regulations/Advisories for Health and Safety, set out by the Government of India amidst the havoc of Covid-19. The advisories as to social distancing appealed by the Prime Minister had been projected through these adult videos as being contradictory to what is entailed in the Quran. The circulated videos were full of misinformation and were meant to incite fear, hate, or prejudice among communities. Even Dr Tedros Adhanom Ghebreyesus, Director General, World Health Organisation (WHO), had stated as under: "We are not just fighting an epidemic; we are fighting an infidemic. Fake news spreads faster and more easily than this virus, and is just as dangerous. " I along with adv.J. Sai Deepak had filed this PIL with the motive to upkeep the safety and interest of 227 Million active users of Tik – Tok in India along with a population of 130 crore (approx.) population that has access to such misinformed videos that were causing harm to the public at large. But the Supreme Court dismissed our petition. Thereafter, I went to all the authorities in the legislature such as counsel of states, house of the people, legislative departments and even the Prime Minister. Eventually I was permitted to submit my research to the standing committee of Parliament after which the Government banned the application along with several other Chinese apps in 2020.
Your experience at HCL Technologies involved managing legal aspects of contracts. Can you discuss how you identify ?
At HCL Technologies we treated IT risk management as a necessity. At HCL Tech a team of lawyers used to realign their IT risk management processes to meet the constantly evolving regulatory requirements. We ensured that their IT ecosystem struck a balance between cost-effectiveness and efficiency. At the same time, we ensured that the next generation innovation and transformational business went smoothly. As a team we used to discuss and understand the complex IT business ecosystem first. We used to Visualize and understand risk as our first steps. Then we went about assessing the same and once risk elements were identified, we used to try and quantify the impact levels of the same. We used to prioritize the High-impact like situations and manoeuvre by drafting our contracts which would lower the impact.
What advice would you give to the fresh graduates who aspire to start their career in the legal industry?
As law students and fresh graduates, there must have been an era when you, as viewers of TV series, may have grown addicted to 'Celebrity Lawyer' shows such as Boston Legal, Suits etc. Furthermore, this begins to seem a reality within the approach when you read about lawyers repeatedly in newspapers every day. To add to this illusion, most of our Government Post from Politicians to Head of Government Organizations are holding a law Degree. Their fee(s) is often a discussion from classrooms to club rooms. But this notion holds true only for a handful. Not every lawyer is paid exorbitant amounts of money and as a fresher, one might even have to work for a mere 15K to 20k. Yes, it's a rate existing in the inflated year of 2023. Furthermore, the profession reaches a new level of toughness, in small towns, such as Allahabad. Allahabad High Court may be having the biggest Bar strength in terms of numbers but this does not imply that every litigating lawyer is having a ball. One might come across lawyers stating "Cigarette ka kharcha nikalata hai". Undoubtedly, with experience comes a better Salary/ Fee but it takes perseverance and patience to reach that level. Thus the moral of the story is not to get influenced by hearsay or by the life of a lawyer in glorifying and glamorous TV series. Sorry to disappoint you but, all that you see on TV is a script, which is not only well written, but a gimmick that plays illusions with lawyers wearing crisp suits, swanky shoes and nice hairdos. Law does have a price which we all should aspire not to go by the glamour it has to offer, but by the richness it can offer in terms of knowledge and life skills.
Get in touch with Vibhor Gupta-