Gaury Shetty is the founder of Legal Recruitment Consultancy firm, ADEPT. After completing her B.Sc. from the University of Mumbai, she was a client account manager at Adecco India and was simultaneously pursuing MBA from NMIMS. After leaving Adecco, she joined Executive Tracks Associates (ETA) as a Senior Consultant and further went on to become a Practice – Head at Hays Specialist Recruitment in their Legal / Accounting & Finance department. Her last assignment before ADEPT was as a Director at Unify Search Private Limited.
Having such a diverse background made her ultimately choose the path to pursue her passion. In this interview she talks about:
Her graduation and MBA;
Her experience at Adecco, ETA, Hays and Unify;
Her motivation to start ADEPT; and
What law firms look for in their potential candidates.
Please introduce yourself to our readers by telling us where you grew and attended your school.
I am a passionate and innovative soul. I am not made for the mundane and I realised this early in my career. I have been in Mumbai all my life, and did my entire education from here.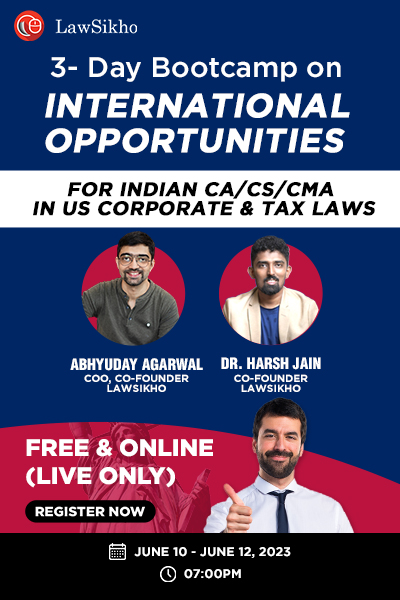 Tell us about your graduation in B.Sc., IT from University of Mumbai. Also, please tell us about the Honours program and your college life experience?
After high school, I wasn't too sure what I wanted to do, but I was sure that I didn't wish to pursue a normal graduation program. I had friends who were not sure about engineering.IT interested me and I picked up a B.Sc., IT program. IT was quite a boom then and I was part of the first batch to graduate from the program. We, being the first batch, were part of the learning curve along with the faculty involved. My college life taught me much about group studies, college festivals, sponsorships and moving on. It was then that I realised I was decent with selling – grabbing a few sponsors felt quite an achievement.
After your graduation, you have joined Adecco India as a Client Account Manager. How did you secure your appointment? What does Adecco do and what was the nature of your work there?
Adecco just happened to me. I had visited their office for a job and they hired me for an internal role. I had joined PeopleOne Consulting which got acquired by Adecco. I had joined there as a Recruitment Consultant and gradually moved up to become Client Account Manager in four years. Adecco is the largest staffing company worldwide. They are into HR solutions and operate in more than 60 countries.
In between, while working with Adecco you have pursued MBA in Human Resource from Narsee Monjee Institute of Management Studies. What prompted you to pursue MBA in HR? Does an MBA degree after graduation help you in your domain?
When I started working, I realised that I am passionate about people. I had decided to pursue a part-time course as I could not invest in a full-time course since it was expensive. The only thing that I had to decide was the stream of management that I would want to pursue, which was made easy through Adecco. I had quite a few seniors who were pursuing management and helped me make a decision.
MBA in HR definitely adds value to the work I do. Being a Recruitment Consultant, I need to understand the language HR speaks, add value to my service and it definitely comes from management. We are "people-persons" and thus it's important to realise different dimensions that the business demands. My knowledge and insight grew tremendously as I had classmates from varied HR backgrounds and they had so much to share. The faculty was great and NMIMS has a trimester system which allowed us to cover lot of subjects.
You have worked at Adecco for more than 4 years and gathered considerable amount of work experience. How was your experience working there? Also, tell us what prompted you to leave Adecco?
I started working in the ITeS space, looking for Customer Support Executives. I was moved to the Telecom space after the first six months, where I worked in Sales and Finance. Retail was booming in 2007, we started a new practice called Consumer Services and Retail. I started to manage Sales & Finance roles for Consumer Clients, e.g. Colgate Palmolive, Heinz, Cadbury and then penetrated into the Retail Market.
We underwent an internal restructuring and my new team was not very welcoming. My team mates could not work in teams and it was stressful to reach out to such people. I find it extremely difficult to invest energy in people who can't think beyond themselves. I have always believed in teams and collaborations. Thus it was a letdown and I decided to move on.
Thereafter, you joined Executive Tracks Associates as a Senior Consultant. Tell us, how did your appointment take place at ETA? What kind of responsibilities were you entrusted with?
I had a friend who started working with ETA, and he referred me to the MD. I was on my way out when this opportunity came by. My discussion with the MD was fantastic; it was that initial feeling that helped me join ETA. They had great plans and I was keen to learn executive search. I started to manage senior roles in Engineering, Telecom and Manufacturing.
I worked closely with the MD to help him identify senior talent in these spaces. I was entrusted with the role of identifying great talent and helping them understand the job role. I was extensively involved in headhunting and mapping activities for specific roles.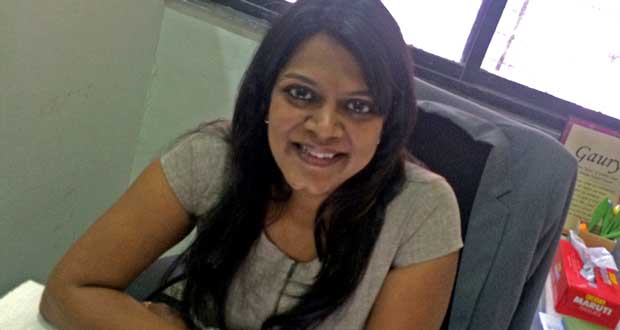 You left ETA and joined Hays Specialist Recruitment in their Legal / Accounting & Finance department as a Practice – Head. What consisted of your work profile at Hays?
I joined Hays as Senior Consultant for Accountancy & Finance Vertical. My role there involved collaborating with all the teams and assisting them in placing finance & accounting personnel (in-house roles). It was my responsibility to expand the practice base by looping in consulting firms and private practices in the domain.
What does Hays look for in potential candidates for In-house Legal Department before recruiting them?
(Gaury has worked on various In house Finance & Legal roles for clients across industries (Sectors like Life sciences, Engineering, Captives, FMCG, e-commerce etc.) while working with Hays [Recruiting experts Worldwide])
What a recruiter looks in potential candidates is the USP of the recruiter. Hays or any other recruitment company provides you with a platform to function better.
Technical Fitment (desired skill set)
Cultural & Aspirational curve
Realise the NEED
Offer a SOLUTION
Tell us about your achievements at Hays?
(While working with Hays, Gaury had got three nominations which are Consultant of the year 2010 – 2011; Hays Elite Winner 2010 – 2011 [where Hays Represented Hays India for CeROW Elite trip to Budapest] and also nominated as a Consultant of the Month [Highest biller for Month])
These achievements were the result of being extremely passionate about learning and delivery. I am an extrovert and at times people perceive it differently at work, they doubt your work capability.
I wanted to differentiate myself from others. I grabbed every opportunity that came my way to create a measureable result which reflected in my targets. I was the Social Secretary as well – I overlooked team meetings, marketing and acted as a link between the Corporate Office in London and India Business for communication and data gathering that reflected on our intranet.
I wanted to be part of the global platform and I knew Hays Elite was the way. My goal was clear.
How did the switch from Hays take place? How did you secure your Directorial position at Unify Search Solutions Pvt. Ltd?
(Gaury left Hays and joined Unify Search Solutions Pvt. Ltd. as their Director.)
Hays underwent major restructuring. It was difficult to understand ownership and each location (i.e. Mumbai & Delhi) was striving to keep up with expectations. I got stuck between both the locations, and subsequently  decided to move on as it was difficult to fit into the frame of things that were planned.
After I left Hays, I took a break for a month to think about what I wanted to do further. It would have been easy to take up another job but I allowed myself to look beyond. I wanted to experience fulfilment. The answer was creating something that combined my values and business understanding. I wanted to create a bigger picture.
Unify is run by my friend and it was a conscious decision to come together and create an organisation. I had a brief discussion on a working model and some basic arrangements.
It was great to go with the flow and fine tune along the way.
What consisted of your work profile at Unify Search Solutions Pvt. Ltd. as a Director? What was the nature of your work over there? Please share with our readers.
In my first year I started to develop the legal practice with a small team of consultants. I decided to head operations for the entire organisation in my second year along with managing my legal practice.
My role involved
creating a business plan and tracking it closely,
streamlining processes,
ensuring efficiency and productivity,
identifying business gaps and addressing those gaps,
employee engagement and managing grievances, and
Human Resource activities.
What motivated you to start ADEPT Consulting Partners? What is the story of your start-up?
(After working for more than two years with Unify, Gaury founded ADEPT Consulting Partners – Legal Recruitment Specialist.
After two years with Unify, I realised that what I thought was a great idea was not good enough. A business partnership is no less than a marriage – if either partner feels discomforted beyond a point, they need to part and so I did. Back at Unify, we were great friends but possibly we were not able to respect each other's opinions and channelise ourselves in same direction. And so ADEPT was born. I have done legal recruitments for a major part of my work life, and we realised a need for an organisation completely dedicated to it. Legal recruitments are different and need special attention. We knew our competition to some extent and there is a lot of opportunity in the legal space. We wanted to make a difference along with being consistent.
ADEPT's foundations are laid on passion, customer service, being specialist and curious.
What do law firms in India look for in potential candidates? What must a law student do to get hired in a top-tier law firm?
Law firms want lawyers who are dynamic, open and keen to learn. Law is all about articulation of what you studied and how much do you get to work with the firm.
A law student must have no reservations with the kind of work they do and should be open to learning new things. One cannot have reservations with work-life balance initially. They need to be enthusiastic about learning. Tier 1 law firms have high momentum and fresh lawyer needs to catch up quickly.
What are key roles/positions or domain that your consultancy firm look for recruitment? What kind of clients do you usually get and what is their demand regarding hiring legal freshers?
We largely look at work from law firms. Though we are mostly engaged with Tier 1 firms, we assist everybody in the law firm market. We have looked at a few partner placements but we are masters of Associate to PA level hiring. Most of the legal freshers are hired from campuses for most of our clients. We do present fresh lawyers to practices if desired, because usually firms mention to us about campus hires.
What would you say contributes to the high attrition rate of many top law firms?
The legal market has matured in the last six years, from being more of reference based recruitment to attracting the best talent in the space. Of late, it is a war for talent. Opportunity is huge and lawyers don't mind looking at a better role and opportunity. Firms have to match with the market standards in all aspects to keep the attrition in control. Money is an important aspect as well.
What essential skills are required to work as a Legal Recruitment Specialist?
A legal recruitment specialist needs to be knowledgeable and keen to learn. Legal recruitment is a lot about references and networking. We constantly need to be in the market all the time.  Being enthusiastic is one of the key skills.
Please give some advice on CV-building, extracurricular and internships that law students must keep in mind to get recruited by any big law firm.
Law students should mention an area of interest to learn more during internships. Firms don't give an option but an interest will help them focus. Make a profile where you make a mention of subjects you enjoyed the most. Extracurricular activities help you develop people skills and realise the management aspect of business. If you get an opportunity, be a part of such events.
What is your average day look like? Also, tell us about your brief role at "Teach for India".
My average day starts with planning important things to do that day. I then strike off every activity one by one. I call at least one client each day to ensure the quality of work is maintained, and at times just to say hello. Each day I try to spend some time with my team, which helps me stay close to business and address their issues if any. I try to look at achievements at the end of each day. "It is nice to see what I did differently today and whether I have moved a step further," is my motto for each day.
Five years from now, where do you see ADEPT Consulting Partners?
Five years from now ADEPT Consulting Partners will emerge as a specialist firm managing Legal, Compliance, Regulatory, Accountancy and Finance. We will create a niche in said areas. We strive for consistency and top class customer service and we focus on these values solely. In five years we expect to be a strong competition in our field. We will become a known brand in the recruitment space.
What would be your message to law students who dream of having their own Legal Recruitment Consultancy firm one day?
If any law student dreams of having a legal recruitment consultancy, they can come to us. And I mean it – we are happy to welcome interns. Recruitment is all about passion and loving people. A specialist has more technical knowledge and know-how, but it needs to be polished by speaking to more and more people. Because law doesn't teach you management you should learn it yourself. There are lot of opportunities for lawyers who want to move to recruitments. Just reach out and you will have a job.
Many law students aspire to join law firms today. It will be very helpful for them if you throw some light on recruitment process of tier 1 and tier 2 law firms.
Lawyers today need to be adept with overall industry and should be able to articulate their thoughts on career and practice. Interview processes at most of the firm are similar – Fresh Law Students are usually met by Senior Associates or Principal Associates or equivalent to realise their technical ability. Once they get through this meeting at times there is a written technical test post which the concerned Partner meets up to take a final call on the applicant. In some cases the HR person meets up for salary negotiation and offer. Nowadays firms reach out to specialist like us to look for freshers too in case they miss the campus hiring, so being in touch with few consultants will also help you.
Many law firms have interviews as a part of their selection process (e.g. Shardul Amarchand Mangaldas & Co.). How should one prepare for these interviews and what do the recruiters expect out of these interviews?
In my interactions with many law firms, I concluded that quite a few lawyers fail the interview as their basics are weak, it is very important as fresh lawyers to have very strong know how of the basic Law (for e.g.. At times people cannot explain the Company Law too). Recruiters expect you be Jack of all, they expect you to be open and willing to burn out. It is important to know for which practice area are you getting interviewed before you walk in for a meeting, as a Fresh Lawyer you might not get a choice but your preparation has to be strong in areas other than your choice of practice (for e.g. – drafting is essential for litigation, knowledge of company laws is importance for General Corporate, Lending and borrowers knowledge is essential for Banking).
How much importance do the law firms give to participation in co-curricular and extra-curricular activities?
Law firms don't necessarily look at extra-curricular activities much. At the initial screening what matters are the grades.
Law Firms are partial with the college you pass out from, it is an understood fact that if you are from NLSIU, NALSAR or any other National School, you are an excellent student.
Do you think that the law firms should evolve their selection process by also giving some importance to factors other than grades, moots, research papers, etc?
I feel the selection process needs refinement as current processes are more technical in nature and they do not necessarily define quality. While hiring a ranker means a lot but not evaluating the rest would be unfair. I feel the associate band needs to be redefined a bit with some firms as the learning curve needs to get sharper.
Please share your thoughts as to what is the future in working in the law firms today. Where does the hiring market stand right now?
Law Firms today are way more competitive and challenging. The market has disrupted in last twelve months creating lot of opportunities for all. Working in Law firms will be a choice one has to cautiously make and take it up with full conviction to perform and learn. It is no longer an option to try and then decide. The market is edgy as the supply is more than the demand, with so many law colleges, lawyers will have to go an extra mile to secure roles and progress with firms.