Varun Pathak graduated from Guru Gobind Singh Indraprastha University in 2007. Thereafter he went to pursue Masters in Corporate Commercial Laws from London School of Economics and Political Science. Soon after returning to India, he joined Krishnamurthy & Co. as an Associate and later switched to the office of Amarjit Singh Chandhiok. He has also worked at Paras Kuhad and Associates as an Associate before joining DSK Legal as a Senior Associate in March 2011. Currently he works as a Manager there.
In this interview he talks about
Law school experience at GGSIU and LSE
Work experience in litigation and law firm
Journey from Senior Associate to Manager at DSK
Could you please introduce yourself, professionally and academically, to our readers, who are mostly law students and young lawyers?
I am a Litigator and am happy to be one. I started off being a corporate lawyer but soon realised that my heart lay elsewhere. I loved the hustle and bustle of litigation which I had experienced during my internships. The thrill of arguing in courts regularly is what drives me every day and I love what I am doing. I am presently retained by DSK Legal, Delhi. The majority of work that I am presently handling deals with regulatory and court matters in the infrastructure sector, commercial contractual disputes, arbitration and some constitutional matters.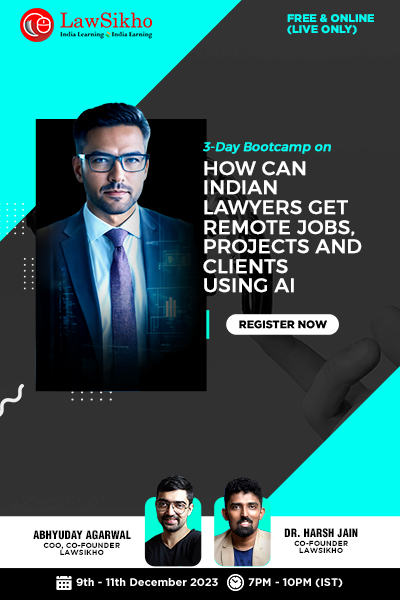 I read law at Amity Law School, GGSIPU and thereafter completed my Master of Laws from London School of Economics and Political Science. Academically I have been a merit student and had a 2:1 grade both in my undergrad and graduate degree. I have participated in my share of moot courts, sports and other extra-curricular activities in my student career. They are all important but the most important aspect, which I realised after starting practice, was the importance of reading law regularly. There is no replacement for hard work. Other than legal reading one should also read material from other areas, whatever stimulates one's brain. A good reading portfolio is an advantage to any aspiring lawyer. Developing reading skills is one of the most (if not the most) important attribute for a Litigator.
What motivated you to gravitate towards law, as a discipline and a career? Tell us about your induction in GGSIU?
My foray into the legal field was actually a combination of some serendipitous circumstances and some deductive reasoning. I was very clear in my mind what I did not want to do. So I eliminated what I did not want to do and then narrowed down my choices to a few fields which I thought I would enjoy. So law was one of the options that I foresaw along with a few other career options and as destiny would have it, the cogs feel in place and I joined Amity Law School, GGSIPU. I wanted to be in Delhi so GGSIPU was an obvious choice and arguably Amity Law School was the better institute amongst the constituents and therefore, I chose Amity Law School.
How was your experience during your five years at GGSIU?
My time at Amity Law School was a learning experience. Most of my class mates were very competent and there was a sense of positive competition which was very inspiring. Actually we were the fourth batch and had good seniors who used to guide and mentor us regularly. Most of my seniors and batch mates are doing well for themselves and are making a name in the profession. One of the most important experiences in my five years was the sense of camaraderie with my colleagues and batch mates which we all have carried into our professional careers.
Soon after completing graduation, you went to pursue Masters in Corporate Commercial Laws from London School of Economics and Political Science. How did you decide to go for higher studies?
Many of our seniors had pursued masters abroad, so their experiences were definitely a factor. I decided to pursue my masters because I wanted global academic exposure and wanted to interact and learn new approaches to dealing with complex issues. My participation in the Stetson International Moot Court at Florida had given me a flavour of the western approach so I decided to enhance my skills by pursuing masters at LSE.
What should one do differently in college if he wants to pursue higher studies after graduation? Would you suggest having a brief work experience before applying for LL.M?
In hindsight I would say that there are many things which can be done to improve your chances of pursuing masters at a premier institute. Firstly, one should start preparing for the application from the first year itself by building a varied repertoire of skills. Mooting and internships definitely help however, it is important to be focussed in your approach and it is better to apply to a handful of institutes after narrowing down your areas of interest than making frantic mass applications at the end of the fourth year. Further, please choose the professors of your intended course and do some research before you make that final application.
With respect to prior work experience it is actually a personal decision for the individual concerned. Some institutes prefer work experience and definitely some work experience will provide you with some good perspective. However, I wanted to be done with my studies before I started practice so went for my masters immediately after my LLB.
Please tell us about your time at LSE. Please share with our readers, the details about the academic pressure, faculty and campus life.
LSE was a very good experience. The approach to academics was very different than what we are brought up on. The focus is on analysis and individual application of mind and reasoning. The faculty was some of the best in the world and professors were international authorities in their respective fields. My course in corporate commercial law was one of the best in the world. It was a very intense course with a lot of reading material. Being from a common law country it was not very difficult to adapt to the UK education system however, there were many things that I had to unlearn which I had picked up in our education system.
My time at LSE was fun and I was part of the students' body for our LL.M class. I also represented LSE in Willem C. Vis Arbitration Moot at Vienna. In fact, I also used to write for one of the students' newspaper at LSE.
All in all LSE was a great experience and taught me many things about myself.It helped me grow both as an individual and also as lawyer.
What kind of responsibilities you were entrusted with at your workplaces after coming to India? How did you prefer litigation over law firm?
(After coming back to India, Varun joined Krishnamurthy & Co as an Associate and later switched to Offices of Amarjit Singh Chandhiok as a Junior Associate.)
I joined Klaw's Mumbai office and started my practice under the watchful guidance of Naina Krishnamurthy and Shwetambari Rao. Both of them were great leaders in their own light and taught me a lot. However, my true love was litigation and therefore, I moved back to Delhi and started with Mr. Amarjit Singh Chandhiok. Mr. Chandhiok is an institution in himself and at his office I learnt my basics which haveheld me in good stead till date.
At Klaw, I was reporting to Naina directly. Naina was the Managing Partner. The Mumbai office had just been started so I was responsible for dealing with clients and execution of work under Naina's and Shweta's guidance.
At Mr. Chandhiok's office I was responsible for assisting him in arguing briefs, preparation of notes, research, et cetera.
Both the roles were completely different. At Klaw I was a corporate attorney whereas with Mr. Chandhiok I was a Junior Counsel. Since Mr. Chandhiok was a designated Senior Counsel and subsequently Additional Solicitor General of India my job was to assist him in arguing matters in the Court.
Later you switched to Paras Kuhad & Associates, Advocates and worked there as an Associate for one year. What led to this shift?
Paras Kuhad & Associates was where I started working as an Associate in a litigation team. I was reporting to Mr. Ravi Prakash there. I moved to DSK Legal along with Mr. Ravi Prakash in 2011.
The overall experience was good and under Mr. Prakash's guidance I started handling matters independently and started arguing regularly in various forums.
Thereafter you joined DSK Legal as a Senior Associate and currently work as a Manager there? How did your appointment take place? How did the promotion happen?
I had moved with Mr. Prakash in 2011 to DSK Legal. I have been with DSK Legal for more than four years and with Mr. Prakash for more than five years. I have grown as a lawyer and am happy where I am at currently. The designation of Manager was more a consequence than anything else. It was recognition of the fact that I was handling matters independently.
What does a Manager at a Law Firm like DSK Legal do? What falls within the scope of your responsibility? Tell us about a typical work day.
The role and responsibility of a Manager is to handle matters independently and assist the Partner whenever required. The role also involves some amount of mentoring and supervising the work of senior associates and associates.
My typical work day involves going to Court and arguing a matter, meeting clients, drafting, reviewing the work of my juniors and sometimes briefing senior counsels.
What is the most challenging or stressful part of being a Manager at one of the most successful law firms in the country?
The stressful part is management part where administratively things have to be taken care off. However, in a firm structure certain things are necessary and have to be followed.
As a Litigator one has to work very hard because the gestation period is longer. I enjoy what I do and am able to make time for the things that are necessary and important.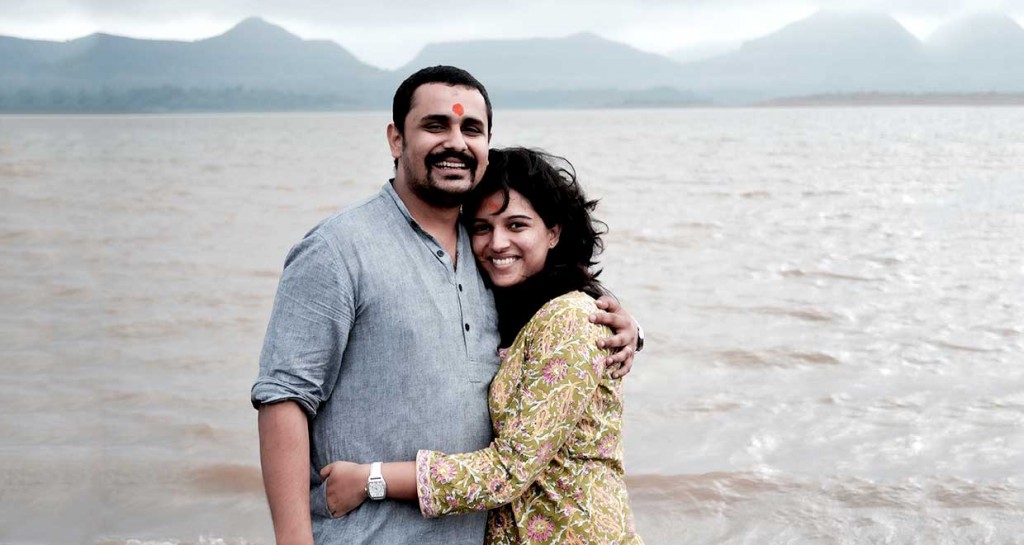 What kind of effort should a young associate put in to work to get it appreciated?
For me the willingness to work hard is very important.
How important would you say are business development skills at such higher roles in a corporate law firm?
Business development skills are obviously important. We are a service industry and therefore, client satisfaction is of paramount importance. Business development is a necessary evil, one which must be nurtured and developed for continued existence.
What do you feel makes an intern stand out and is very important for him to do to have a chance of getting a call back or even a PPO?
Interns should try and shoulder more responsibility and try and execute assignments in the same manner like an Associate. Hard work and perseverance definitely get noticed.
Do you feel that higher education helps a person to have a successful legal career?
Higher studies provide you with a good perspective. It may or may not result in a successful career. That depends on your drive and motivation. My advice would be that study only if you want to and not because everyone else if doing it. The same is applicable with anything else.
What would be your message to our readers who are budding lawyers and law students?
Work hard and remember that genius is 1% inspiration and 99% perspiration. There is no substitute for hard work. Tiredness is only a state of mind.
Also please read the bare provisions of the relevant law every single time you work on a matter. Please apply yourself independently and do not follow people blindly, even if that person is your superior. After all the right to make a mistake and be stupid is everyone's prerogative and Article 14 applies there as well.