Gitanjali Ghosh graduated from North Eastern Hill University (NEHU), Shillong (2013). In law school she has interned with NHRC and was adjudged as the best Mooter at Henry Dunant Moot Court Competition. In 2014, Gitanjali completed her LL.M from NLSIU, Bangalore and has joined NLU-Assam as faculty. Along with teaching, Gitanjali is pursuing her Ph.D from NLSIU.
In this interview she talks about:
Law school experience at NEHU.
LL.M from NLSIU, Bangalore.
Internships, mooting and her dream to opt teaching as a career.
How would you introduce yourself? Tell us a bit about your pre-college years. What motivated you to study law?
I hail from a town called Mangaldoi in the state of Assam. I finished my schooling from Don Bosco High School in my two and +2 from Cotton College in Guwahati. I went on to pursue B.A. LL.B. (Hons) from NEHU, Shillong and LL.M. from NLSIU, Bengaluru. Currently, I am also registered as a Ph.D. Scholar at NLSIU. Professionally speaking, I would like to introduce myself as an Assistant Professor of Law at the National Law University, Assam where I am also associated with the Centre for Child Rights. I am a very simple, family loving and God-fearing person. I have my fair share of undesirable traits but in all I try to be a good person. I was good at academics right since my ABCD days but I thoroughly enjoyed my school days, despite all the pressure of doing well in Board exams to getting into whatever it was that I wished to pursue, thanks to my friends. I was not great at sports but I did pretty well at cultural events.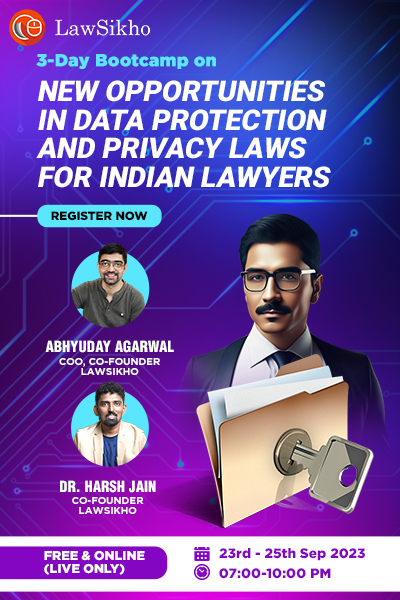 Studying law, I would say, must be due to pure genetics (my parents are lawyers). On a serious note, I always wanted to be a teacher, never a lawyer or a judge or anything else for that matter.As I grew up, my inclination towards pursuing law followed by a career in academics was but natural. Honestly, there is no particular thing that I can pinpoint as my motivation.
How would you describe your time at NEHU? Tell us about the academic environment and faculty at the law department of the University.
I had a wonderful time at NEHU as well as the city it is situated in i.e. Shillong. You have to be there to understand why. It is truly the 'Scotland of the East'. We were the fourth batch to be enrolled in the Department of Law, NEHU and in many ways, we were better off than our seniors in terms of infrastructure, hostels, teachers, library etc. However, we had our fair share of difficulties as well. The academic environment at NEHU is not as hectic as we see at law schools but a lot of effort is put into by a majority of the faculty members in ensuring that the students learn law and are clear with the basic concepts.
Did you take part in extracurricular activities? How important do you think that extra-curricular activities are to a law student?
I believe, in today's world, where recruitment is largely based on one's curriculum vitae, extracurricular activities are very important for any student. Apart from this, as the saying goes, all work and no play makes Jack a dull boy (law-related extracurricular activities are everything but play). Also, extracurricular activities help one in gaining confidence as well as exposure.
During my preliminary years, I did not have any information about the scope available to a law student, which readily resulted in my lack of inclination towards these activities. Hence, I spent a lot of time on my academic endeavours. My primary objective was to do well in my studies (I was the gold medallist of my batch) and most importantly, learn the basics of as many papers as I could and be thorough with the papers I wished to pursue further (it is not possible to learn every paper thoroughly). However, with the coming of Internet into my life or should I say with the learning of its proper use, things changed (it was difficult to get even phone signals during my initial years at NEHU). I don't have a long list of activities that I participated in but I participated in the Henry Dunant Memorial Moot Court Competition where I was adjudged the 'Best Advocate' and our team was ranked 5th (a big thanks to our teacher who guided us and my dear teammates).
Do you believe that excellent CGPA is absolutely necessary for success?
It may not be absolutely necessary but its importance cannot be negated at the same time. A decent CGPA gives the much-needed boost to those students who may not be the toppers of their class but do well in other extracurricular activities.
What were your areas of interest during your graduation? How did you go about developing expertise and knowledge in these areas?
International law and human rights are two areas for which I have nurtured great interest ever since I was pursuing B.A. LL.B. (Hons.). I went on to pursue LL.M. in Human Rights and currently, I am engaged with the teaching of these subjects as well. The only way of developing your knowledge and expertise in any subject is to simply read, read and read.
Did you do any internship during your graduation? Did you receive any assistance from your college?
Apart from the regular internships with advocates, I interned with the National Human Rights Commission, New Delhi where I won the Best Intern prize.It was a great experience. Department of Law, NEHU did not have any policy to assist students with their internships but the faculty members were kind enough to right letters of recommendation and help in any other manner within their power.
What do you have to say about the supposed 'elite' tag attached to certain law schools? Do you believe branding of college is something that's very relevant/ important at any stage in a law student's career?
I don't think 'elite' is the right word to describe these institutions because they were not born elite. Both the faculty and the students of these institutions have made several efforts to bring name and fame to these institutions.
Given the scenario in today's time, the brand name of one's college has indeed attained a position of relevance in a student's career. While students from renowned colleges are automatically presumed to be good at what they do, students from the not so renowned colleges have to put in a lot of effort to be able to create such presumption in their favour.
When and how did you decide to pursue Masters? Was it a professional requirement or an endeavour out of academic interests?
I had decided to do pursue Masters even before I joined Bachelors as I had made up my mind at a very young age to become a teacher, although I was not very sure of the subject. When I joined B.A. LL.B., it was only a question of time before I went ahead with Masters towards the fulfillment of my long cherished aim of becoming a teacher. You can call it a professional choice made on the basis of my academic interests.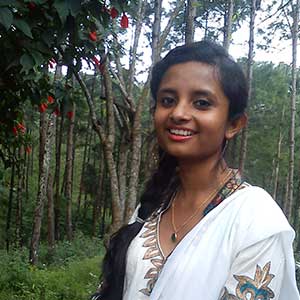 You have done your LL.M. from NLSIU, Bangalore. Can you please share your experience at NLSIU? How will you compare the environment at NLSIU with that of NEHU?
I met some of the finest teachers, students and made some friends for life at NLSIU.Also, NLSIU gave me my first job as a Researcher at the Centre for Women and the Law. One year LL.M. was undoubtedly hectic and it gets over even before you think it has started but it was,although draining at times, an enriching experience. I am still associated with NLSIU as a Ph.D. Scholar.
Asking me to compare the pedagogy of NLSIU and NEHU are akin to asking someone to differentiate between their two eyes as both are my alma mater.  It may not be actually fair to compare the two given the fact that they are majorly different from each other and represent two different kinds of institutions i.e. one being a National Law School and the other a traditional university.
Looking back, how significant do you think that your legal education was? When did you happen to experience the learning curve?
Well, I am still a student of law but the legal education I have pursued until now has been quite fruitful in terms of both learning as well as career. However, the main significance of my legal education lies in the fact that I have not lost my interest in it and indeed, have found areas of law, which I am quite interested in pursuing further. Further, with my Ph.D. thesis, I wish to contribute to the largely unexplored field of tribal customary laws and with my teaching, I wish to help students to not only learn but also to retain their interest in learning law.
I really cannot pinpoint a certain point of time or situation when I experienced the learning curve. It has been a continuous process, I believe right since I started studying law.
When did you exactly decide to take up teaching as your profession? Has it become easier or more difficult for you to understand the psyche of young students in this process of teaching?
As I have already said, I always wanted to become a teacher.  I cannot recall the exact time I made this decision but as far as I remember, I have always considered teaching as my profession and nothing else. Given the fact that I was myself a student not two months back and that most of my students are my brothers' age, it has been very easy for me to understand the psyche of my students.
Please tell us about your experience with regard to your first year of work as a PhD scholar at NLSIU? What kind of researches you were entrusted with?
Well it has not been a year since I registered for Ph.D. at NLSIU but in this period of time, I have had an enriching experience in my many roles as a Research Scholar, a Teaching Assistant as well as a Researcher at the Centre for Women and the Law at NLSIU. Also, given the fact that I was the youngest in the class, I learnt a lot from my fellow scholars during our course work.
As a Research Scholar, the only research one is required to do is on the topic chosen for writing the thesis. However, the Course work requires one to study Research Methodology and Computer Applications as well.
Please tell us about the requisite soft skills which are essential for a young teacher to build a successful career?
Apart from a thorough knowledge of the subject that one is entrusted to teach, being humble and humane towards one's students is of utmost importance. A teacher should always give due regard to the fact that she/he was also once a student and no matter how many years pass, there are certain issues which are common to the students at all times and those need to be addressed humbly and patiently.
Do you feel that there are differences between students of 'elite' law schools and students from other law colleges and traditional universities?
Students are same everywhere but the opportunities available to them make all the difference. I have studied at an elite law school and also at a traditional university. I do not know about others but I could definitely perceive a change in my life. While at NEHU, I had to tell people what NEHU is (That's ok) but where is NEHU (Shillong? Where's that? This was frustrating. Geography and G.K. are probably not well taught these days at school). However, these questions disappeared with NLSIU (what a relief). On a more serious note, there is a common misconception among students from traditional universities that law school students are better than them (I too had this misconception) and even among law school students whose law schools are not ranked higher in the law school rank lists and owing to this misconception, they suffer from lack of confidence. In short, opportunities and confidence are the two major differences.
What are your views on the future of Indian legal education? How would you suggest that a law student manages to stay ahead?
Indian legal education has a bright future ahead but sadly, for only those who can afford the top-most institutions. There are many a good students who will loose a lot owing to this unfortunate situation but that does not mean that they should be discouraged from taking up law. CLAT is not the only way to success although it might seem to be the easiest.
Going by my own experience, a law student should be informed and thanks to the technological advances, she/he no more requires the college notice board for this purpose. Information is power.
If you could list out 3 activities which on a scale of priority, should be at the top in any law student's school-life, what would those be?
Make friends for life (it has nothing to do with law but will help you survive law school and life)
Concentrate on Academics
Writing research papers and extracurricular (as per one's interest and capability)
What would be your advice to young law students? How do you think that they should approach their career?
Have a lot of fun while at law school but take care not to jeopardize your academic and extracurricular interests in the process. As clichéd as it may sound, but, sincerity and hard work are the essential requisites for an amazing career (a bit of good luck as well).