Goda Raghavan graduated in law from University Law College, Bangalore in 2010. She went on to pursue her Masters in Law from the prestigious London School of Economics, batch of 2011. She is also a qualified company secretary and was awarded the gold medal for securing the highest marks in the foundation examination from the state of Karnataka. After working with GMR Infrastructure Limited, Bangalore, as their management trainee for two years and with HSB Partners, Chennai for four years, she quit to set up the corporate-commercial practice at AK Law Chambers. Additionally, she is also a freelance illustrator. She draws a comic strip called "Pickles & Lota" and has illustrated several strips on legal humour.
In this interview she speaks to us about:
Her courses and curricula at the London School of Economics
Managing being a company secretary alongside with being a lawyer
Her experience working with diverse firms in India and abroad, and building corporate-transactional practice
You said you're a third generation lawyer? What was it like growing up in a family with so many lawyers and how has that influenced your career and practice?
Being a third generation lawyer brings with it a lot of advantages as well as a lot of responsibilities and extremely high expectations. You are judged on a daily basis and quite easily written off for even small stumbles. Yet I am fortunate to be carrying on the family 'tradition', if I may call it. My grandfather Justice K.R. Gopivallabha Iyengar was a judge and my father Mr. K.G. Raghavan is a designated senior counsel of the Karnataka High Court. To say that I wasn't influenced to take up law and that this was a completely independent decision would be a lie. On the contrary, it was a positive influence on me. Immediately after the 10th standard board examination, I specifically opted for commerce to benefit from the courses in economics and business studies to assist me in the five year law program thereafter. As luck would have it, I married Anirudh, who is also a litigating lawyer. It was only then that I decided to focus on transactional work, an attempt to not "duplicate resources" within the family.
You have a publication "Breach of Representation and Warranties in M&A: A Buyer's Guide" to your credit? What role do you think writing and research have played in your career? Did you write many papers when you were in law school?
According to me writing is a very crucial part of being a lawyer – be it writing in the form of drafting or writing for research articles. My schooling has added vastly to my skill in the use of words to convey my thoughts and that has greatly benefitted me in drafting agreements, opinions and pleadings as well. While I presented several papers on corporate laws for the legal and secretarial group meetings that were held monthly, during my training period at GMR Infrastructure, I was hardly left with any spare time between balancing my courses and exams at law school and the company secretary course. I believe that the most important skill of a lawyer lies in articulation- written (be it drafting a pleading or an agreement) and oral.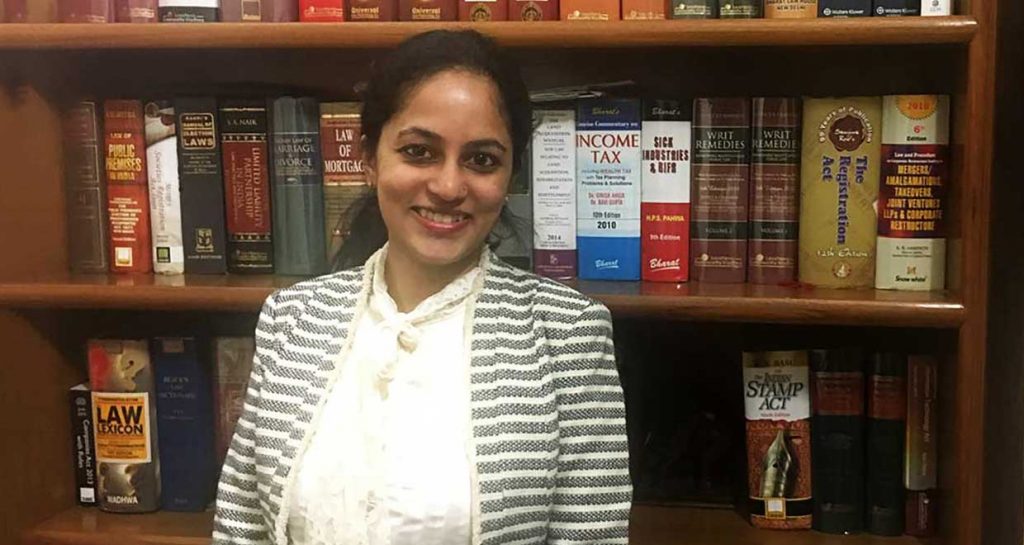 What were your priorities during law school? Did you always know which area of law you would set up a practice in or did you decide later?
During law school, I focused a lot on internships and also on completing my company secretary course. To this effect, I interned at various offices and companies and got an idea of the various kinds of work involved. At the end of five years, I also successfully completed my CS course.  When I started off at law school, the only area that I was exposed to was litigation because of my father. It was only when I began my course at the LSE — by which time I had finished by company secretary course — did I realise that I might be interested in pursuing a career in corporate transactional work. Backed by my experience at GMR Infrastructure, I joined HSB Partners, Chennai, which I believe has one of the best transactional practices in the city. Mr T.K. Bhaskar is a fantastic mentor to have. The exposure to direct client interaction at HSB is a huge advantage and boosts your learning curve and confidence. The interplay of law, finance and business while working in this area intrigued me. All of this led to my decision to set up corporate practice at AK Law Chambers.
Tell us a little about your course in LSE, please. What are your views on both, pursuing an LLM and studying abroad for Indian law students, from a career point of view?
At the LSE, I took courses on dispute resolution, project finance, contracts, international business transactions and trademark law. I was particular about taking courses that teach the law as a jurisprudential concept and not courses that are legislative specific to that region. While a one year program does not enhance one's knowledge of the law drastically, there are three invaluable skill sets that one picks up, especially while studying in one of the best institutions in the world: One is the method in which you approach the situation on hand as taught by the some of the most qualified professors in the world at the university, two is the way in which fellow students from various jurisdictions, who are all top of their class at their universities, approach the same situation, and three is the drafting skill. In addition to the education, the program encourages you to live independently, manage your own finances and travel. All of this adds to the overall personality of a person and this shows in the way one handles a client, their drafting and presentation skills. Even though I went to the LSE straight after college, I would believe that pursuing an LLM after a couple of years of work experience would be a lot more beneficial.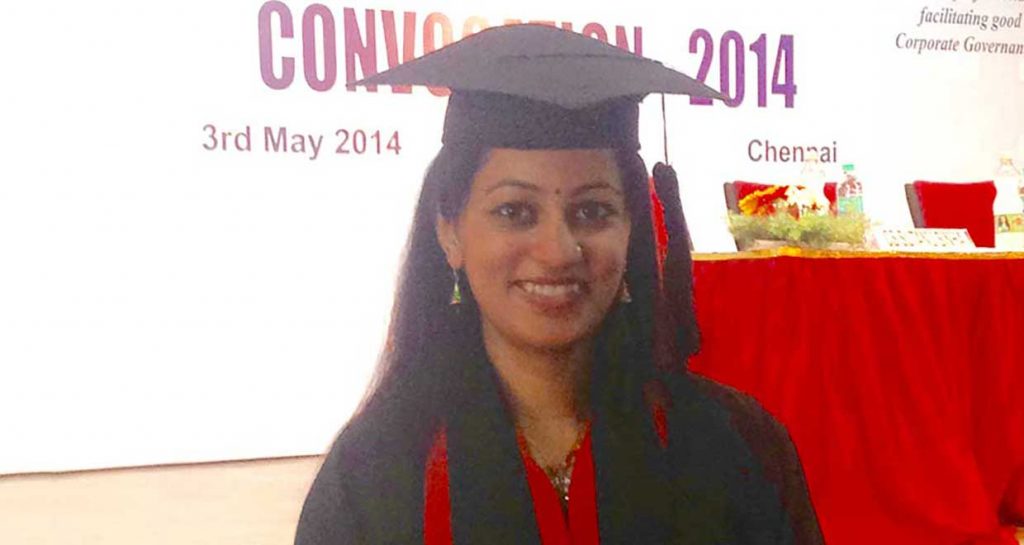 You interned at Allen and Gledhill LLP, Singapore. How did you choose and apply for that internship and how do you think it shaped your perspective?
During my term at law school, I had interned with Mr. Uday Holla at the advocate general's office, the National Human Rights Commission, New Delhi and Crest Law Partners, Bangalore. After working with offices that engage in different types of legal practice and gaining exposure to a variety of domestic legal work, I was keen on working with a foreign law firm to get international experience. Mr. Nakul Dewan was kind enough to accept me as an intern at Allen & Gledhill LLP, Singapore on their dispute resolution team. It was the first time that I lived by myself and worked outside the comfort of my home country. The internship taught me the work culture of a foreign firm, their attention to detail, the meticulous manner in which documentation is done and their focus on specialization.
What work did you do at HSB Partners?
At HSB Partners, over a period of four years, I worked in Mr. T.K. Bhaskar's team. I was involved in private equity transactions, advising promoters and funds, joint ventures, mergers and acquisitions and also general corporate advisory work across several sectors including e-commerce, seaports, automobiles, technology and manufacturing services.
You are a certified company secretary. What prompted you to pursue the degree?
I had a fractured leg and was lying in bed when my father brought me a few forms and asked me to sign on it. Few days later he handed me some books for the company secretary course and said that the classes would start in a couple of days. That was how my tryst with the course of company secretary began! I believe that my CS qualification strengthens my knowledge on procedure and secretarial compliance of the companies act, SEBI, etc., which is an aspect that is often not delved into adequately by litigating lawyers.
Tell us a little about AK Law Chambers.
AK Law Chambers, a boutique law firm set up in the year 2013, focuses on litigation, arbitration and real estate work. I am now building the corporate-transactional practice. AK Law Chambers comprises fifteen lawyers and four partners, with offices in Bangalore and Chennai.
Do you have any insights you would like to share with law students on a general or specific note, with respect to getting through law school?
The most important thing during law school and early years of your career is to keep an open mind and focus on learning everything you can. Give every opportunity its fair share of time. Don't let preconceived notions come in the way of learning.