Mary Dominic is a graduate from NUALS, Kochi, batch of 2017. She is the first student from her university to secure the prestigious Rhodes Scholarship. Mary has always been a passionate advocate for human rights. She has volunteered at a legal aid camp in the Attapady district of Kerala, which sought to enable the indigenous tribal community of the region. She has also interned with HelpAge India and participated in a National Human Rights Commission Survey, in order to fight for the rights of the elderly. She has pursued an online course on International Human Rights by Professor Olivier De Schutter of the Université catholique de Louvai. At Oxford, Mary will read for the Bachelor of Civil Law, focusing on international criminal law and comparative human rights.
In this interview we speak to her about:
Writing the perfect SoP and getting letters of recommendation
Striking a balance between academic merit and extracurricular interests
Her programme in Oxford and her plans thereafter
First of all, congratulations for bagging the prestigious Rhodes Scholarship. How and when did you decide to apply?
I was always in awe of Rhodes scholars, even prior to taking up law. But somehow, I always felt that such a prestigious scholarship was beyond my reach. It was my mother who suggested that I apply for it when she read about it in the newspapers.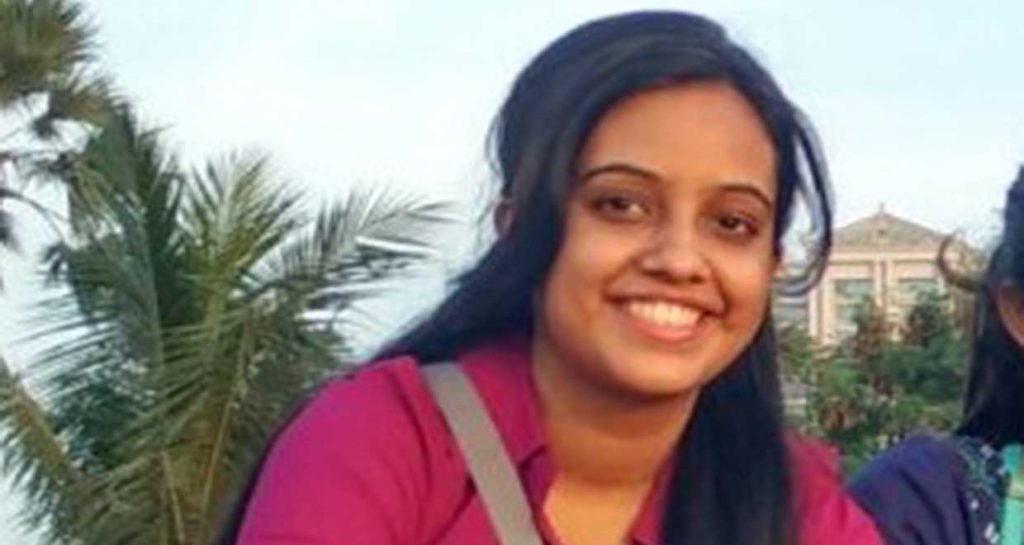 The Rhodes Scholarship is celebrated for its tedious application procedure. Could you take us through it?
Firstly, you're required to send in your CV, personal statement and six references (at least three of which should be academic) along with other personal details to the given mail ID. You can also send it by post. Based on this, some applicants are shortlisted for the preliminary interview. I had mine in Delhi. But I hear there were other centres too.
The preliminary interview is a technical one where the panellists are most likely to be experts in your field. Since I'm a law student, I was interviewed by a legal panel. Likewise, there are panels for science, economics, political science, etc. Based on your performance in the preliminary interview, around eighteen applicants are shortlisted for the final interview. Here, the panel will comprise experts from varied fields. They'll mostly question you on your area of interest. I think they try to gauge your passion for your proposed area of research.
When is the appropriate time to apply for the Rhodes Scholarship?
If you are currently pursuing a degree, you should ideally apply when you are in the final year of your course. Applications generally open in June for Indian students.
What is the significance of the Statement of Purpose and how long did it take to write yours? Do you have any tips for prospective lawyers out there currently working on their own?
Personal statements are crucial since they help communicate your passion and why you are a suitable candidate for the scholarship. It also helps them evaluate whether or not you possess any of the qualities that are expected of Rhodes Scholars.
I must have spent a week contemplating what exactly to include in my personal statement. But the actual writing should have taken two days. I made a couple of drafts before sending out the final one.
Before writing the personal statement, I watched videos of previous Rhodes scholars that are available online. One thing that all of them agreed on was that there is no straightjacket formula for writing a good personal statement. They do, however, advise you to be honest and explore your own creative self. That would be my suggestion as well.
How do you go about writing a good Statement of Purpose?
Like I said, there is no formula. Everyone has different interests and the Statement of Purpose should reflect those individual interests. Your personal statement should convey your passion for your subject and your research. You can talk about a personal incident that inspired you to pursue a particular field of study, or a specific sport that you draw motivation from. It is completely subjective.
Moving to referrals – how much of a role did they play in your selection? Can you take us through the procedure involved?
You will need to have 6 referees in mind. At least three of them should be academic referees i.e. professors who are teaching you in your current course or have taught you in your last completed course. There is an online application portal where the referees will have to register personally and upload their references.
How important are good grades in order to bag the Rhodes Scholarship?
Academic consistency and reasonably good grades are extremely important, as far as I understand. Since you will be sending in your CV along with other documents, your academic grades will be given sufficient weightage.
How would you describe a well-balanced CV, one that has the potential to make the cut?
It is important to have a good mix of both academic as well as extracurricular interests. I mostly had debates and moot court achievements to show for extracurricular achievements. I used to play the electronic keyboard, which was another non-academic activity that I had included in my CV. Before the final interview, I met other applicants, some of whom were national level dancers or sportspersons.
But most importantly, I believe that the social work you do is extremely relevant because it demonstrates how you propose to give back to society. Internships with NGOs, participating in legal aid camps and volunteering for charitable organisations could have possibly enhanced my application.
Are moots, or any other activity in particular, given significant weightage?
Moot Court experience is definitely adds to your application and equips you to handle questions with confidence and clarity. It supplements your research credentials as well. But not having any significant achievement, will not, by itself, be considered a major deficiency in your application. Most importantly, it is the experience that counts.
How did you prepare for your technical interviews? Describe your most memorable one.
I had indicated in my personal statement that international criminal law was my specific area of interest. So, I focussed primarily on that area. I had already done a few moot courts dealing with the subject, so I revised the basics of what I had learnt. I had also brushed up on recent developments in that area.
During the interview, while I was asked certain questions about international law, I was also asked general questions about current issues. One of the questions was about the alcohol prohibition in Kerala and my views on the same. I remember our discussion not being purely legal in nature, but also slightly political, which I rather enjoyed.
Another question that I distinctly remember and which made me think quite hard was regarding the formation of Telangana and the legal issues surrounding the same. The interview, though challenging, was more like a discussion with the panellists, which was rather enjoyable.
What are the qualities that are being sought in candidates, and do you have tips on how to hone them best?
I am not exactly sure what they look for in the interview. Personally, I tried to answer the questions with confidence and clarity. I essentially thought through the entire discussion and tried to make my arguments logically coherent.
The final round of interviews are notorious for being the most gruelling. What were some of the broad topics touched upon?

You know, the final interview is not strictly a technical one. However, I found it equally nerve-wracking. Our final interview was chaired by Mr Kumara Mangalam Birla, along with nine other eminent panellists. It was a daunting task to hold your own and not be intimidated in the presence of such distinguished personalities.
They asked me a wide range of questions from "Where do you think human rights come from?" to "Would you support the sterilisation of women who are likely to give birth to crack babies?" I also remember being asked about the protection of intangible cultural heritage.
Are the questions random in nature or was there a general broad base where they stemmed from?
Your CV and personal statement form a broad base for them to question you from.
Do they prefer someone whose proposed area of research is interdisciplinary in nature or are they looking for someone who is remarkably accomplished in a more specific field of study?
That is a difficult question to answer. Either way, it is your passion for the subject that really matters.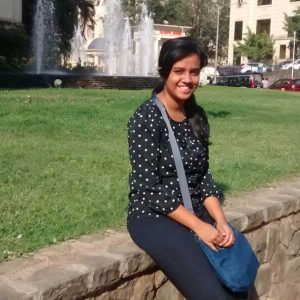 Did not having any past Rhodes Scholars in your college pose a challenge while applying for this scholarship?
To some extent, yes. I was not sure as to whom to approach for advice regarding the personal statement. But I had plenty of support from the faculty who were always honest about the areas that I could improve on and this proved to be extremely helpful. I was assisted by my friends as well as my seniors who had passed out. Some of them even offered to put me in touch with previous Rhodes scholars they were acquainted with.
What do you wish to do post Oxford University?
I hope to work at the Office of the Prosecutor at the International Criminal Court in Hague. But ultimately, I want to come to India and be a part of the Legal and Treaties Division under the Ministry of External Affairs.
Any final tips that you have for juniors who may have already started the application procedure?
A reasonably good academic performance, participation in extracurricular activities and sparing time for social work is important. For law students in particular, moot court experience and one or two publications might be helpful. However, this does not mean that this is the only way in which you can secure the scholarship. These are merely one or two options that you could consider. Most importantly, try to work on what you think you are passionate about and be honest in your application.