This interview has been published by  Priyanka Karwa and The SuperLawyer Team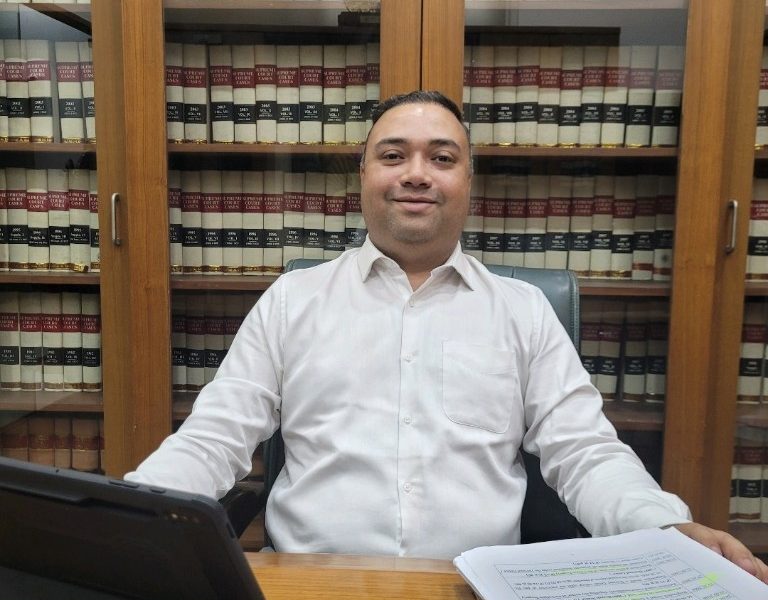 Sir, please tell us about your decision to pursue law. 
To be honest it wasn't my first decision. Both of my parents being doctors, it was in my head since childhood that I would always grow up to be one. But in fact I was never fond of the sciences and it was not my forte. So, after my class 10 exams I joined a coaching institute prior to taking up science in class 11-12 and struggled massively. It was only then that I actually realised that I should not be taking this up out of sheer wishful thinking. Similarly, commerce was out of the equation because I hated numbers and wanted nothing to do with it. Studying the arts and language was something I actually enjoyed but never gave much real thought about pursuing. It was then that my grandfather, who was a Senior Advocate of the Guwahati High Court, suggested going ahead with studying arts and then law. So for me it was less of a decision to pursue law initially and more of a trial and error situation which eventually led me to it.
We would like to hear about the struggles you faced during your initial years.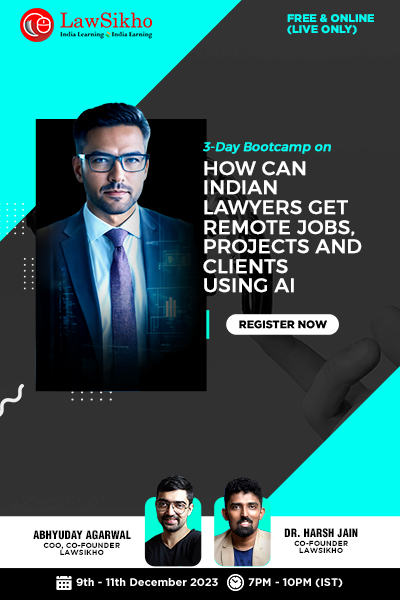 After graduating from Bangalore University in 2013, I immediately got my one year LLM, so I started my career a year later in 2014. I moved to Delhi and was referred to the chamber of a Central Govt. Standing Counsel of the Delhi High Court. I was specifically taken on to handle and assist the Govt. cases which ranged from Writs, LPAs, PMLA appeals, 482 CrPC etc. So it was a very challenging start and one where there was very little money and a lot of workload. Whatever I earned was spent on travelling from my home to Court to the chamber and vice versa. I am among the lucky ones in litigation to have had the financial support of my parents for a longer duration to be able to sustain myself then. If you do not have the financial wherewithal at the formative years, litigation is tough to sustain and more so in the metros like Delhi, Mumbai, Bangalore etc.
What qualities do you think one must keep in mind while drafting? 
In my case, because I was only doing Govt. work for close to three years after starting my career, my drafting also reflected the same lethargy. It wasn't my best work and certainly wasn't my most dedicated because that same uninterested attitude sets in. So in 2017, I moved on and joined the office of one of the most distinguished AORs of the Supreme Court, as he then was and now a Senior Advocate designated by the Supreme Court, Mr. Anupam Lal Das. It was there that the nuances of good drafting were inculcated in me. The first quality is to go through your case papers minutely so that you have every last detail needed to draft. The second would be to structure your draft in a proper sequence and not in a haphazard manner so that it makes perfect sense. Also, it should be crisp and to the point and should not go on and on repeating, so as to fill out more pages. The third would be using simple language and most importantly, a very respectful tone and tenor. It should not come across as rash and aggressive towards the Courts. Good and careful drafting can really make or break a case at times.
How would you explain the importance of legal research?
Everyday various judgments are passed by the High Courts or the Supreme Court on numerous issues. They are diligently uploaded or extracted on blogs, legal websites, twitter etc almost immediately. Everyone should make use of these forums and keep themselves abreast of any new developments in the field. Moreover, our profession is such that 9 times out of 10 there would be a legal precedent in favour of one of the parties to litigation. Either you research to use these judgments in your favour or atleast be aware of any against you to avoid embarrassment in Court. Almost any and every case is supplemented by precedents and research is absolutely essential and might I say, very easy in today's day and age to be on top of.
What tips would you like to give to the legal professionals who want to appear for the AOR examination? 
Though it may seem very daunting, if you actually practice regularly before the Supreme Court then it becomes much less so. The first paper is literally Practice and Procedure of the Supreme Court and your everyday practice makes you ready for a majority of the questions asked, apart from the few theoretical aspects. Second is drafting, which can again be tackled if you do practice in the Supreme Court. Though the most common drafts used are SLPs, Civil/Criminal Appeals and Transfer Petitions etc. certain drafts are a little technical and need to be properly looked at like Original Suits, Section 11 petitions, Article 32 Writs etc. For your Professional Ethics paper, going through the Advocates Act, 1961 and the Bar Council of India Rules are a must. Literature on ethics is provided and there is a wide collection available online to go through. The last is Leading Cases, which pertains to the landmark judgments of the Supreme Court and are updated every exam. Though a booklet is provided to the candidates during the exam, containing the headnotes of every case in the list, it is impossible to cull out the importance or the ratio of these judgments without atleast once reading of them all. Just go through them in your free time and it will help immensely.
Please tell us about that one case you have learnt the most from.
There are a couple in which I really invested myself. (2018) 2 SCC 298 Orissa Lift Irrigation Corp. Ltd. was a case in which the Supreme Court cancelled the engineering degrees of various colleges on the ground of being though distant learning mode after about 10 years of graduation. Most of the people were now settled in their jobs/careers for years and suddenly their degrees are voided. I assisted Mr. Das for a lot of such students who approached us and we sought modification from the Court. Though we ultimately lost we did put in a lot of effort in this case because we truly believed they had been left high and dry. Another was (2023) 1 SCC 463 Kirloskar Bros. Ltd which pertained to the issue of permitting contract labour and employer-employee relationship and the Supreme Court passed judgment in our favour in view of the settled position of law. I learnt a lot about the legal issues governing the CLRA Act, 1970.
Coming towards the end of this conversation, please enlighten our audience about the most valuable lesson you have learnt so far.
I think I am still learning as I am about to start only my 10th year in the profession, which as you're aware is a novice in litigation. However, one thing I have learnt is that you win some cases and you lose some but what you shouldn't do is become attached to them. Don't take your losses to heart as long as you've provided the Client with your best assistance. It is imperative that you learn to let go. Always read up on your case before stepping inside a Courtroom for even a Passover. You never know when it turns into your day to step up.
Get in touch with Krishanu Barua-