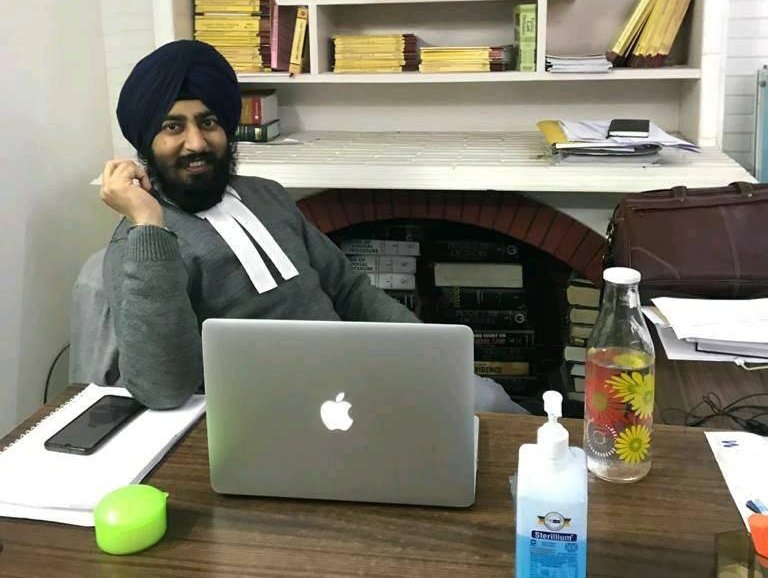 This interview has been published by Isam Kabir and The Super Lawyer Team. The Interview was taken by Priyanka Cholera.
---
(1) Having pursued a Bachelor's Degree in Computer Science from LPU, what motivated you to switch streams and pursue law at Delhi University?
I passed CLAT in 2011 when I got in touch with the current LawSikho management team, which ran a CLATHacker platform back then. However, due to financial restraints and my family's wish, I pursued Engineering instead and later opted for a three year LLB degree from Delhi University. As far as the reason is concerned, I have always been intrigued by the field of law. I believe that this is a dynamic profession that gives you excellent learning opportunities. Moreover, this profession accentuates your personality, and that's what perpetually kept me devoted to it.
(2) During your graduation from Delhi University, you worked as a quiz master at LPU. Later you've also provided your services on similar lines at DAV College and MMU Mullana, Ambala. You also occupied the Hot Seat opposite Amitabh Bachchan in Kaun Banega Crorepati, Season 9. What is it about quizzing that interests you so much?
I was majorly introduced to the culture of quizzing during my school days and then continued it during my college days, both inter and intra college. I participated in a quiz competition organized with the Association of Indian Universities (AIU) in my engineering college, where students from different universities competed at the zonal and national levels. Eventually, I qualified for the nationals. After that, I began conducting quizzes for my hostel and my department in engineering, and from there, the students from other universities and colleges began inviting me to their institutions. So the journey from being a quizzer to a quiz master has been a fascinating one.
I had been a hot seat contestant in KBC in 2017. It was one of the most memorable experiences in my life.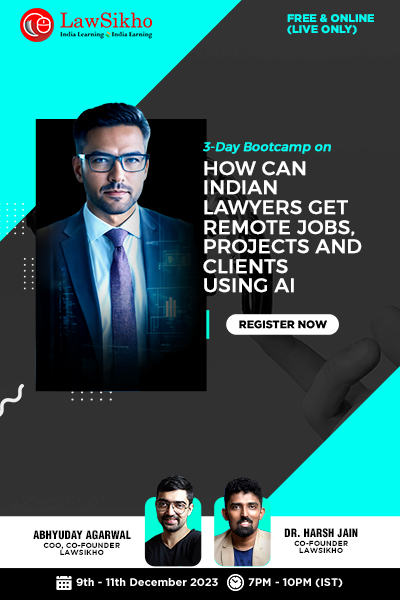 (3) How has your time at Delhi University shaped you as a person? You contested in the elections for the post of General Secretary as a youth leader. How did you happen to join politics?
Everybody in Delhi University is interested in contesting elections, directly or indirectly, and I was no exception. When I first stepped into the law faculty, before I could see the board where the college's name was written, I saw posters of students interested in contesting elections. And Delhi University elections were a big deal on the news channels. I discovered that the people in reputed higher political positions in Delhi are associated with student politics at Delhi University, which intrigued me. It was one of the best decisions I have taken because it ultimately helped me network and establish better connections with people active in the Political circles. The university seniors always said that the Delhi University elections teach you a lot, and I agree.
Contesting elections in law school, i.e., the University of Delhi law college, is one of the most challenging contests. The University features politics on two different levels, one on the college campus level where the political parties are not officially involved, and the other is at the university level, where parties directly back up the student organizations. In the faculty of law, the students participate at both levels in politics. Most of the faculty of law students are prior students of the Delhi University (during their graduation). They have already experienced student politics for three years at the base level, but it was alien. In my experience, the elections were indeed complex and demanding, but the challenges had taught me indispensable lessons.
(4) One thing that sets you apart from other first-gen lawyers is you have dived right into PIL work while most people chase settling and big clients. Was this a conscious choice?
The issues I have generally dealt with and the case laws that are a part of my research primarily concern the aspects of prison reforms, social justice, and the 1984 Anti Sikh Genocide victims. However, that does not limit my work to PIL as I have my own Pan India practice in criminal law, service law, matrimonial law, and writing. Although, I have always believed that society needs improvement or the system requiring some restructuring. Thereby I have focused on petitions that deal with social justice or public interest. As far as we have noticed, young lawyers are generally more concerned about acquiring potential clients and earning their remuneration, and there is absolutely nothing wrong with it. In conclusion, the positive attribute of this profession is that one can directly contribute to the system's development and align the same with their professional capabilities.
(5) You started your practice as an assistant to Zoheb Hussain, Senior Standing Counsel of Income Tax Department, Delhi High Court. What value did this experience add?
Working under Zoheb Hussain has been an absolute pleasure. He is a hard-working man, and I am sure he will soon reach new heights in the industry! I did not have prior knowledge about tax law, and neither was I acquainted with commerce. However, the interview mainly focused on our personality and the type of lawyer we aspired to be, rather than focusing on whether we know about the subject. He aimed to make us more responsible as junior associates with a different approach. First, when we received a file from the client, from the receipt of that file to the disposal of the case, everything was responsible for one associate. Secondly, he also gave us the autonomy to monitor the whole case on a micro-level, which involved the responsibility to abide by the dates and timelines.
If a petition was drafted, he did not just make corrections and send it back to us; instead, he called us in his office, and he would begin live editing that petition in front of us. l After pointing out the mistakes, he gently; explained the format, the methods and everything that was to be taken care of. Thereby subconsciously, one starts picking up those habits; and would often refrain from repeating the same mistakes. I had noticed that once associates completed their tenure at his office, they had improved as lawyers.
(6) A good mentor makes a good mentor. Do you also consciously choose to do that for your juniors or your interns, let them see your formatting and styling live in front of you and make sure that you also have the same aura or demeanour as your junior? What do you look for when you hire someone?
I am still in the learning phase. I try to be with my colleagues. Eventually, all of us are learners. From a recruiter's point of view, my primary focus during an interview is to know if the interviewee can understand the concepts. Secondly, I judge the knowledge of the candidates based on their CVs. I will not ask the interviewee a random question on constitutional law or criminal law. The academic score in those subjects does not matter to me. However, If the person has written a research paper, they would have to explain it. It also gives me the idea that the individual has learnt through that activity and was not a mere co-worker who got the name published in somebody else's research.
(7) You represented the NGO- Justice for Rights in the PIL seeking regulations, licensing, and guidelines on Internet platforms, including Netflix and Amazon Prime Video platforms. How is it like standing in front of the most prominent players in the game?
As a young lawyer, these types of cases do come off as an opportunity for one to learn, and it hardly matters if a favourable judgment is received or not. The clients, back then, were students and could not find a resolution to the case. I felt that it was a thrilling matter and took this as a great learning opportunity. I was also curious to know about the possibility of any platform that broadcasts audiovisuals on your mobile phone or laptops and if one can go ahead without regulation. On the first day of the argument of this case, the judge had completely bashed me. I believe that it was my fault as a lawyer since I could not convey the point. The honourable bench remarked that if the Censor Board Certification did not have an issue, I did not have the authority to object. Then it struck me a gap between what I was trying to say and what the bench had understood. I then pointed out that they are not even supposed to carry a Censor board certificate. I even attached the RTI, where the ministry provided that they do not have specific regulations on that, and I had an intense exchange of argument with the judge. After this, the bench was half convinced. They had sought a reply from the ministry. Eventually, it came out from the ministry that this is a new phenomenon, and they do not have such regulations which they have asked for on these platforms. We fought the case and brought it to a logical end, but ultimately it got dismissed by the Delhi High Court.
The students back then were in a dilemma about going behind for an SLP or not and questioned the chances of it succeeding. I believed it looked like a good case and that there was a probability of the conveyance of my point to the Supreme Court that wasn't conveyed to the bench earlier. And fortunately, they decided to take the case forward. Ultimately, the Supreme Court was convinced to notice the case, and the SLP was admitted. So although the matter is still pending in the Supreme Court, there have been impacts.
(8) You appeared on behalf of the Delhi Sikh Gurdwara Management Committee to secure the students' right to the Sikh community to wear Articles of Faith- The Five Ks in the NEET examination. Can you tell us about that experience and case?
The topics related to the case of these five articles of faith in Sikhism are inherently close to me because I have read in-depth about the history of Sikhs of securing their right to wear a turban starting from the Mughal's era, to the time of the British Colonisation, to the post-independence phase. Any development of legislation in India, specifically in the respective regions, impacts the legislation in different parts of the world. Back in the 1970s, the right to wear a turban while riding a motorcycle was a major controversial issue in England's Road Traffic Act. The right to wear a kara, the right to wear a kirpan has been most talked about in different countries and recently, like 10 or 15 days ago, there has been an unfortunate incident in New South Wales, Australia. They are now drawing on some legislation and guidelines on the right to wear kirpan by schools or college students. So this has been a topic that I believe still needs to be researched upon, to include more legislation concerning these topics. These are the grey areas that are often brushed aside. Indeed it was a great experience working on such a case. On the other hand, a phenomenal incident that occurred was that a favourable order was passed just three days before the exam, which eventually changed the fate of the course when I was representing the case for Sikh students.
(9) You are also working for the up-gradation of facilities in jail and reforms in prison. Can you share the timeline of this journey and how close you are to achieving what you set out to achieve?
I've started working for prison reform. That is a system I always believed needed to be looked into with profound research. But, unfortunately, even after 74 years of Independence, we still follow those archaic prison rules and manuals.
The issue began when an inmate did not receive adequate physiotherapy facilities in the prison. This was followed by two other cases, where one concerned the assault on inmates and in the other, the fight was for all the inmates respectively. These petitions got clubbed, the local commissioner appointed by the Court took a survey of those prisons and suggested improvements in the petition. we even challenged the discrimination between prisoners' facilities when the high-security ward prisoners had alleged discrimination in terms of facilities against the facilities provided to the general ward prisoners
IN another case, an executive order was petitioned against, where the prisoners held under a particular act would not be allowed to conduct mulaqat (meeting) with anyone but their blood relation. The case is pending in the Delhi High Court. I believe there needs to be a great deal of improvement in the prison area. Ironically, if we do not take action right now, it may become a full-fledged practice area in the coming time.
(10) In what ways has the ongoing pandemic affected your practice? Do you have any suggestions for maintaining one's mental health, mainly due to the workload that comes with being a lawyer?
The biggest challenge the young lawyers face is the hiring freeze by law chambers. With the decrease in workload, the chambers are cutting down associates instead of hiring new ones. As a result, many lawyers have relinquished their chambers or offices and have shifted back to their hometowns. They claim that there is hardly any inflow of new clients, and when necessary, the cases can be conducted through video conferencing. As for me, being a workaholic, the dip in the workload has indeed started affecting my mental health.
Therefore, I would advise all my colleagues to adapt to new technology and the new methods the Court and the authorities are coming up with. I can claim with absolute surety that the technology in law is here to stay. I believe it should remain. Although video conference has its challenges, it has also opened up new doors of opportunities for young lawyers. Furthermore, we need to explore new ways to use this technology to improve our financial status and acquire more work. Presently we have witnessed clients being more inclined towards engaging lawyers who they believe can represent your entrust appropriately in the Court, irrespective of their experience in terms of practice in a number of years.
As for keeping oneself sane, it is advisable to use this time to learn the things one has always wished to know or pursue a hobby.
(11) If given a chance, what would be one piece of advice you would give to first-gen lawyers and law students about beating the odds?
My advice to everybody alike is to have a clear goal; The sooner you have clarity in what you want to do, the better. The second is to consider achieving that goal, and it would help if you had a good plan coupled with a realistic timeline. Never compare your success with somebody else's. Some people have struggled in this covid period, and some rose high during this pandemic. Focus on your own goal, even if you think you are lagging. Each person has the time to rise and shine on one's own accord.
---
Reach out to Harpreet Singh Hora