This interview has been published by Prabhjot Singh, Priyanka Karwa and The SuperLawyer Team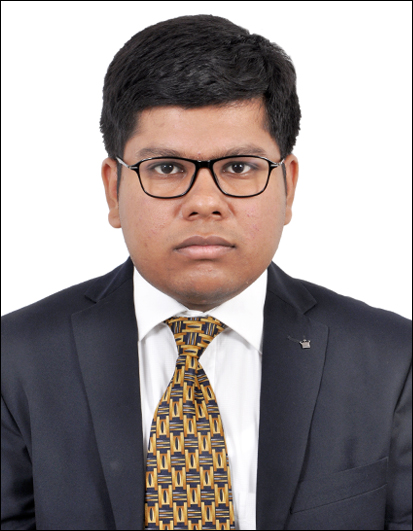 Atish, what motivated you or a bigger word, 'inspired' you to choose law as a career?
My choice of law as a career was pretty accidental. During my senior-secondary school, the study of Sociology inspired me significantly towards pursuing a career in the Sociology of Development. However, eventually studying the same for a short stint made me realise perhaps law would be an area I would rather enjoy studying and I eventually enrolled at Amity Law School, Kolkata as a part of their founding batch to pursue B.A., LL.B. (Hons.) specialising in Intellectual Property Laws.
What were some of the challenges that you were faced with in the beginning of your career, given you graduated in the year 2020?
While at law school I had always aspired to be a litigator given the conditioning to which I grew up and had made up my mind to join a prominent practitioner in Calcutta. However, as goes the common saying "Man proposes and God disposes" and that is perhaps what I was even encountered with. But, eventually I was fortunate to find feet and my journey with Mobile Premier League (MPL) as their Legal Counsel although challenging and diametrically opposite to my plan began and thereafter there has been no looking back.
I was fortunate to find an extremely supportive and encouraging team led by Mr. Dibyajyoti Mainak, Ms. Sreshtha Banerjee and Ms. Varsha Shivanagowda who have always been extremely supportive and encouraging which has gone a long way in helping me learn a lot and upskill myself thereby enabling me to contribute effectively to the organization.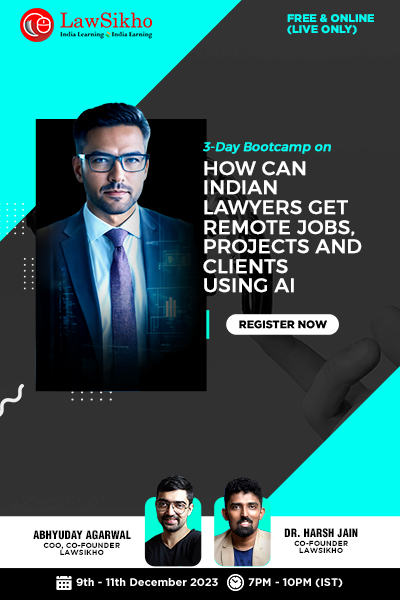 While India is witnessing a start-up revolution, as a lawyer working for a start-up, what are some of the most pressing challenges in terms of intellectual property that are required to be addressed?
Yes, being a lawyer focussing on intellectual property related issues is challenging from the standpoint. Since business and its growth takes primacy in most start-ups issues such as those pertaining to safeguarding intellectual property are often kept at the back-burner or are only realised at later stages. Hence, we as an organization have always strived to be cognizant of this and have tried to remain proactive with our intellectual property portfolio and have taken active steps to ensure that our intellectual property is well guarded and ensured to seek adequate protection under the law by making timely filings, securing proprietorship over our usages.
As an in-house counsel, what are the roles and responsibilities that you need to undertake on a day to day basis?
My roles and responsibilities chiefly involve looking into the day to day contracts thereby ensuring business enablement as well as working towards the company's IP portfolio, inter-alia, filing for new trademarks, copyrights, conducting IP assessments, assessment for new games and advising on potential patent applications. Apart from these, an in-house role always and especially in a set-up like ours allows you to explore newer arenas which is something that is extremely unique and challenging but goes a significantly long way in making you delve into different and nuanced areas which we would perhaps never explore in the general parlance.
While you work as an in-house counsel, you are often expected to understand the business needs alongside the law. What is the roadmap that you follow in order to achieve clarity on how the business and the law interact with one another?
As an in-house counsel, it is almost non-negotiable that you not only need to understand but also have clarity on the business and the product to ensure that you tender an advice that  ensures business enablement. In order to devise solutions that facilitate business, one needs to be solution oriented while at the same time ensure that the advice they tender is well within the ambit of the applicable law.
Further, having a reliable business counterpart is almost quintessential to ensure that you are able to receive the required information that enables you to tie in the business with the applicable laws effectively. In this regard, I would personally credit my colleague Mr. Shobhit Malhotra who has played a humongous role in enabling me to not only understand the business side of things but also to pick brains whenever required.
How do you manage the sensitive data/confidential information for a company? I mean as a legal counsel, what are the strategies for the same?
We generally ensure adequate safeguards and ensure to sign Non-Disclosure Agreements before discussing any potential business opportunities which would result in divulging confidential information.
Further, we ensure to keep a robust protection for any sensitive data/confidential information in every agreement and ensure that any such information that is shared is returned to us and if any information is retained by the counterparty remains subject to obligations that allows us to take action should there be any breach on their part in fulfilling their confidentiality obligations either during the subsistence of the agreement or upon such agreement coming to an end.
As someone who has been actively involved in the domain of intellectual property law, how do you keep yourself informed about the recent developments in the same?
While intellectual property law is an emerging area of law, I keep myself apprised about the recent developments by keeping a continuous watch on websites like SpicyIP, Bar and Bench, Live Law and blogs by Eashan Ghosh, NUJS IPTLS etc.
Lastly, a few sets of advice for our young law professionals?
A degree in law is one of the best things that could happen to you.You should always remember that this degree is like the golden ticket to not just corporates or law firms which forms part of an usual choice owing to herd behaviour but also to classical options such as that of being a litigation lawyer as well as to emerging arenas like policy advisers, legal journalism as well as academia.
Hence, you should go ahead with what you think you would enjoy doing.
Lastly, and perhaps most importantly, never forget that as a lawyer you are always a student who should be open to learn new things and keep oneself updated, so always keep yourself updated and evolve and this will definitely hold you in good stead.

– Atish Chakraborty
Get in touch with Atish Chakraborty-