This interview has been published by Prabhjot Singh, Priyanka Karwa and The SuperLawyer Team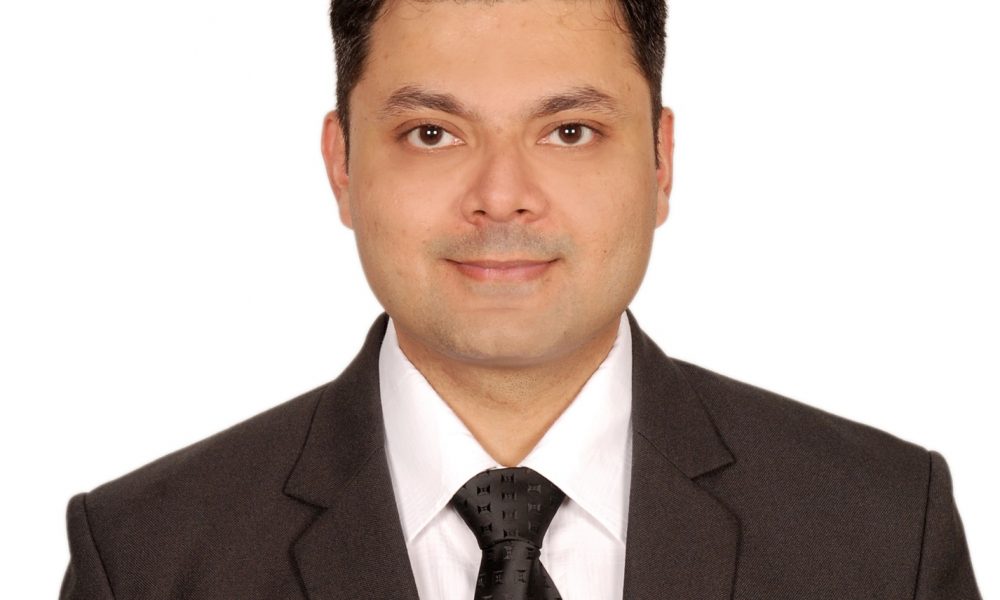 Was law planned or it all happened all of a sudden that you thought of pursuing law one day?
It was not at all planned. After completing MBA in Finance, I thought of studying further and that is when my father influenced me take a plunge in the field of law. Even then it was more of an academic interest and not as a career option, as I hail from a business family, I never thought that I would want to become a first-generation lawyer. It was only after I attended few classes in my very first semester, the love for the subject kindled.
There afterwards, I was very regular to Law College, but then again it was only an academic interest. Law as a career came to me only when I was attracted and exposed to the Law Firm culture and the kind of work, the modern day Law Firm undertakes. The thrill of working on big ticket matters with intense brainstorming fascinated me and that is when I joined one of the most reputed Law Firms of the Country.
How has been the journey so far and what challenges have you faced, maybe any tips that you feel now would be on point to deal with such situations?
Journey as a first generation lawyer has been quite tough yet exciting. Working as the junior most person on the floor to heading a branching office of a Firm has been an overwhelming and enriching experience.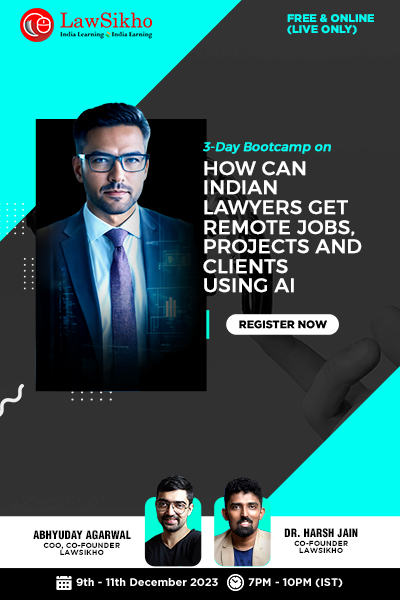 The hurdles on the path of this journey, firstly required the change of mindset, from being a self-employed person wherein several employees were working under me to a situation wherein I, as a junior was expected to do everything, but that's the fun. Challenging the normal and stepping out of the comfort zone is what is expected while climbing the ladder of growth and success.
However, initially with an uneasy pain in heart, my journey began. Of course, there have been days where I wanted to quit and return back to being an entrepreneur, but like a pillar of strength and motivation my family stood beside me and here I am today, enthusiastically climbing the ladder with more than eight years of experience and having an office of my own.
Hence, the ultimate challenge one faces is about the mindset. So, once you overcome the psychological fears and apprehensions, the battle is half won; the other half is just hard work and perseverance.
The craze for litigation among young law professionals is somewhere not like what it used to be before, what are your thoughts on the same?
The craze for litigation is immense among the young professionals, but when the earnings are compared with that of a Corporate-side of the legal field, litigation loses its shine. The nomadic generation craves for easy money and have no patience, whereas, litigation, is such a field where one must has to have an experience before the colour of money is seen. One must be willing to put in those long hours and hence constant efforts are required with or sometimes without or limited consideration. Yet, the market as well as demographics are slightly changing, disputes resolution is getting its shine back.
As the young advocates have learnt that in the long run even the litigation / disputes resolution is also fruitful, they are ready to take the plunge. In addition, the sheer pleasure of wearing a black gown, arguing before the Court of Law, etc., are such intangible feelings, which are worth experiencing once and if the said experience entails one to pursue such a career, the young generation is willing to explore the same.
According to me, law students must intern and make the most out of their time during the semester breaks and I say this, because, if a student is able to explore various avenues under the roof of law, they will be better equipped to take a sound decision for themselves. Let us also keep in mind that what may work for you, may not work for me and hence a student should enter the arena where she/ he feels that urge and passion to keep going.
Appearing before various law tribunals and forums needs extra effort, how do you plan your work to be super-efficient? 
From the perspective of a Dispute Resolution Advocate, it's is a tough task to undertake on daily basis, one must be well-versed with its matters when appearing before the Courts, must be active enough to shuffle between different courts, argue the matters, prepare for the matters scheduled the next day, do the drafting, meet the Clients, do business development, etc., on daily basis. Hence, burnout feelings are normal, long working hours are common, losing the enthusiasm is quite often, but perseverance is the key. Time management is one of the crucial skill one must possess in disputes resolution practise.
Once an advocate grows, so his team/ office and hence delegation becomes important. Some Clients may want you to be personally present on each hearing date and every Clients wants you to draft; while this may look normal initially, but as and when the practise grows, this becomes a challenge. People skills and management skills are must, apart from the requisite oratory and drafting skills, for one to become a successful litigation attorney.
Amir, do these legal tech tools have helped litigants so far in preparation of different documents or filing and what in the future would be challenges for lawyers in dealing with such tools?
Artificial Intelligence is a boon as well as a bane. We human have created the same to aid us but not to replace us. The tools which are available at the moment in the market are still in the nascent stage and a lot is required to be improved to ease the process of documentation/filing. But having said that, I totally vouch for technological advancements as at the end of the day, they are invented to ease the work load of us advocates with an intent to reduce the unnecessary wastage of time.
As far as challenges in adopting the technological advancements is concerned, Covid has taught us that we as professionals need to be nimble and adaptive. Technology is one such thing, which cannot be ignored and especially when such technology is created to aid you and eases one's working, then why not?
What are some of the emerging trends in Insolvency and Bankruptcy Regime, and also please tell our audience the required skills to be a good NCLT practitioner?
It has been more than 6 years since we had Insolvency and Bankruptcy, Code, 2016 (IBC/ Code) and since then it has been undergoing several amendments every now and then. It is one such piece of legislation which has a long tenure of teething problems. But let us look at the same with another perspective, we now have a Code which is very much relevant to the present market condition. Though with some time-lag, it is still much better than the earlier regime. Tribunals, Courts as well as Parliament have intervened at various point of time in last 6 years to make the Code very much adaptive to the present market conditions.
From Corporate Insolvency Resolution Process of the Corporate Debtor entities to pre-pack insolvency regime, we have come a long way. Cross border is the next big thing in the offing. IBC is one such subject of law which is ever evolving and as advocates practicing in the said regime, we are required to be abreast with ever changing law and hence it not only becomes challenging but also extremely exciting to practise in such a regime. Being on the toes and learning on daily basis is very normal to the profession of law but under IBC, it becomes much more essential.
Now, coming to the question of skills required, I can say that being there at the court proceedings, reading and being aware of ever- changing provisions, including but not limited to the Code and its rules and regulations. Apart from these a good subscription to a proper web portal or a magazine exclusively for IBC is recommended. One must start practising or at least interning at the Office where predominantly IBC practise is undertaken, to gain first-hand knowledge of the subject.
Amir, our audience really wants to have that one advice for their careers in law, over to you!
Put in those hours, burn the midnight oil, work, work and work. Money is the by product. Get that experience on your back so that once the basics are right and roots are strong, the future is secured. I can tell from my experience, there are no short cuts, one needs to start working from grass root level and then climb up the ladder.

Accept the work which comes on your way, as either you will earn or you will learn and lose nothing.

– Amir Bavani
But all this can only be done only when you discover your passion towards your genre of law. Good Luck!
---
Get in touch with Amir Bavani-