This interview has been published by Prabhjot Singh, Priyanka Karwa and The SuperLawyer Team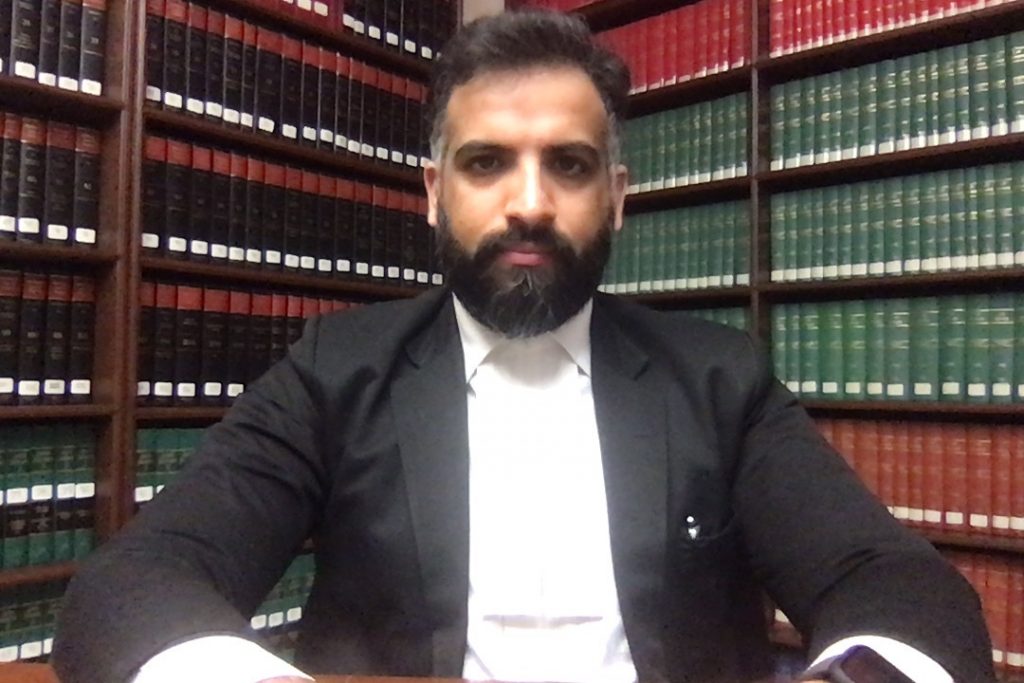 Tell us about yourself-what motivated you to choose law as a career path.
Well I was born and bought up in Delhi and did my schooling from Springdales School, Dhaula Kuan. I belong to a business family and there was no connection with law or even courts. But  since my childhood I was somehow intrigued towards the profession of law, it always fascinated me. I always wanted to be a lawyer, however, after my class 10th Board exams I opted for the Science stream under peer pressure, since I was  more interested in the field of law after my 12th Board exams I decided to pursue law.
Since at the last moment I decided to pursue law most of the law school applications were closed and I only filled up one application and fortunately got through the same. The journey towards becoming a first generation lawyer is scary but I just followed my instinct and fortunately my family supported me .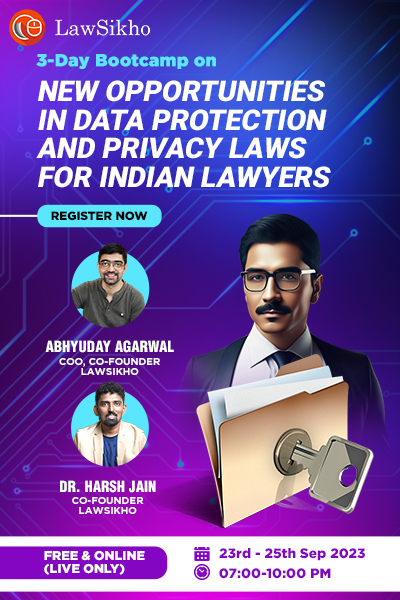 How hard was it for you as a non-national law school graduate to begin your career after graduating, and what would you tell future law graduates who feel discouraged not having graduated from a major law college?
At the time when I graduated in the year 2013, unfortunately it was difficult for a non- national law school graduate to find a job amongst the top chambers or law firms. Though this question makes me feel a little old, today I don't feel there is much of a difference. There are many new private universities with good faculties, tremendous opportunities to the students for placement, exposure and guidance.
Students should not  be discouraged if they don't make it to any Major Law School ."It is not the end of the world". However, nothing can replace one's hard work and persistence. If one wants to be successful they will find a way and law school should not be an excuse. Most of the top litigation lawyers are from non- national law schools.
How did you get the opportunity to work with big names in the legal industry such as Mr Ram Jethmalani, Mr. Mahesh Jethmalani and Mr Sidharth Luthra?
Fortune favours the brave. I never thought that I would ever even remotely be associated with such doyens of the Bar. Having grown up listening to the anecdotes of  and having read about the exceptionally prominent lawyers of our country like Ram Sir, Mr. Jamshed B Kanga, Mr. Nani Palkhivala, Mr. Fali S Nariman et all, it was genuinely a dream come true  moment for me when Ram Sir found me apt for his chamber and decided to mentor me.
It gives a first generation lawyer tremendous degree of confidence, faith, ambition and determination when someone of like Ram Sir shows his unrestrained faith.
The sense of responsibility to constantly strive against all odds is empowered when senior members of the Bar place their trust in a first generation lawyer like me.
During the early stages of my professional grooming, I have been extremely fortunate to have had the opportunity to work under the aegis and expertise of someone like Mahesh Sir. It was under his constant vigil that my professional and legal acumen was polished to be at par with the industry standards.
Later on It was Sidharth Sir who benevolent enough to grant me an opportunity to further polish and refine my skill sets as legal professional under his wings. I could not be  any further  grateful towards my fate for having been subjected to an absolutely strict and disciplined threshold of professional parameters under Sidharth Sir.
Even now whenever I am faced with any professional or personal dilemma his availability and guidance is one priceless asset  which is strong support system for me.
You had great mentors throughout. How do you carry the legacy to support the young lawyers?
This is actually a very tough question . As a first generation lawyer or even otherwise every young lawyer needs constant mentoring and I have been fortunate enough to have worked under the supervision of few of the legends  in  the legal profession.
All of them are a great source of  inspiration for me . I ensure that I try to carry forward  their teachings  and ways of working not only in my office but also share the same fervor with my colleagues and friends. You never know what might  make the difference in the others' life.
What has your experience been like being a Panel Lawyer with Delhi Police, Delhi Government, MCD and Delhi Sikh Gurudwara Committee?
I feel fortunate to have  gotten the opportunity to work on such panels. It has been a wonderful  learning experience. It gives you both recognition and exposure in the courts. The government is in fact the biggest litigant in the country and hence  one gets a lot of presence  in court in terms of volume.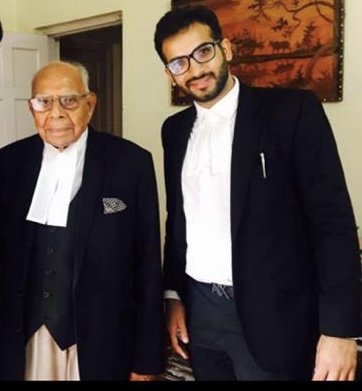 Panels also helps one  to understand the working of the government/ prosecution; Which can be of great use when you are a counsel  in matters against the government . It helps you to  build better strategies and also apply your mind differently and become a better lawyer.
You are a Partner at MS Law Chambers and a panel Lawyer on various commissions and committees. How do you manage the work-life pressure?
Every line of work demands some sacrifice but in a lawyer's life most of the time is spent doing work and one's relationship with family and friends often suffers. The workload coupled with extensive hours makes forming and maintaining relationships quite cumbersome.
Be it a trial strategy, a bail or a cross-examination, one has to put long hours  preparing for the same. If one doesn't totally dedicate herself/himself in this tangent of the profession then this not the right career path.
You've accomplished so much in your profession in such a short amount of time; However, given the nature of the legal profession, are you able to carve out time for your other interests or hobbies?
I think you are being too modest, I am still in the early stages of my career and there is so – much more to achieve.
Well to be honest, in order to gain something you need to lose something. There are times when you need to give up things in order to achieve your goal but once you start settling down and learn how to manage your time, you do get time for your hobbies or interests.
I would urge everyone to engage in some daily activates or sports.  Being mentally, physically and emotionally stable is of paramount importance to ensure functioning at optimum  levels in this profession.
What suggestions would you like to offer to our young lawyers, law students and law graduates?
With whatever  little experience I have, firstly I would point out that litigation is interesting but very challenging during  the  initial stages. The first few initial years are more of  learning and less of  earning. For a litigation lawyer it is very important to be patient, hardworking and dedicated towards work.  Please remember that success can be delayed but not denied to the one who is deserving . Students should start interning across  different branches of law and make it a habit to study the latest judgments and books including non-legal ones.
They should always start their career on the original side/ trial courts as it equips you with the essential and requisite fundamentals of the profession and quoting former Justice Vazifdar, "Only a trial court lawyer is a complete lawyer. A trial court lawyer is an artist, while an appeal court lawyer is an art critic."
---
Get in touch with Chirag Madan-