This interview has been published by Prabhjot Singh, Priyanka Karwa and The SuperLawyer Team
What was your motivation behind choosing law as a career?
This was more of a destiny than a chosen path. I always wanted to do MBA and be in corporate Management. Post high School while exploring career options I came to know about National Law Schools, and in the meantime NLU Patna started. While going in depth I got to know the plethora of opportunity a law student can have post completion of the degree.
I figured out that choosing Law as a career option will be academically challenging and financially & personally rewarding. I thought choosing law would help me in improving my standard of thoughts, skills & knowledge. With this thought process I sat for entrance exam and got admission in NLU.
How has been your journey in this profession so far? And do you think first generation lawyers have to face more challenges than the one's having already a family of lawyers?
Prior to globalization, there were very limited option for a law graduate to opt for. Post completion of law most of the candidates will have to go for litigation only. Moreover, for a first generation lawyer it would be difficult to even have a decent earning out of it. Most of the law students were forced to join any senior counsel wherein the incentives were very low or I would say nil. Nevertheless, this changes post globalization, plethora of opportunity were introduced in the legal field. Recent times a law graduate can opt for Litigation or Corporate Legal or Law firms or LPOs or any other intermediary platforms.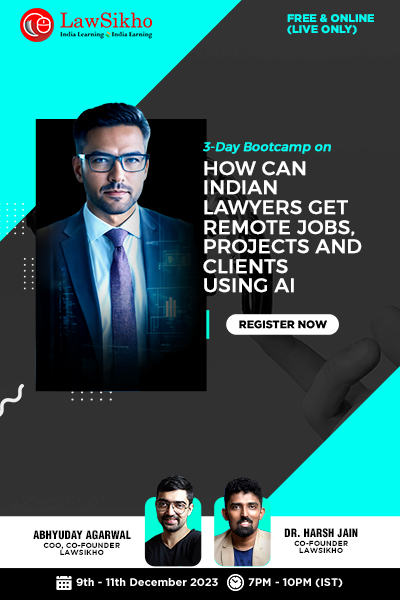 Talking about my Journey I will definitely say that I have focused on the long run and tried to put my hands on every aspects of Legal field. Today's time a GC position requires having hands on experience in Legal, Compliance, Risk and Audit. After 10 years post completion of my degree, when I look back there were so many different areas I have explored and I can definitely tell other aspiring lawyers to not only have full control over your current profile but also be keen to take risk and explore what more this profession can offer in various diversities.
What are the challenges while coordinating with various departments and conducting fraud investigations, as far as I believe this takes a lot of time and research, so how do you prepare yourself?
Every fraud investigation is different and unique in nature so you cannot apply your same textbook strategy on every case you have. You have to keep yourself upgraded and you have to use your experience, knowledge and common sense in every case.
The key role of fraud investigator is to catch hold of the perpetrators but most importantly, our role is to create deterrence in the system to avoid further frauds. Fraudster's will keep on finding loopholes in the system and policies and we have to keep finding different ways to catch hold of these people.
Working endlessly and achieving so much at such a young age requires constant motivation and a crystal clear vision as well, so what's your mantra for the same?
Motivation will only come when you love your profession and you are ready to face new challenges. I had a neck for wanting to know everything what is going on behind the scene since childhood. This aptitude in me kept me interested and motivated to find out the truth in every investigation I do. This profession poses you with different set of challenges every day, its one of the most dynamic role one can do. My Mantra is very simple. Work with full dedication and take things to logical conclusion, achievement and success will follow.
Are conducting insurance compliances somehow different from others or If I ask you how do you make it easier and efficient?
The Fraud Risk and compliance functions of an Insurance Company are expected not only to protecting insurance companies from downside risks but also to shift toward providing them with strategic advice to support growth and changes.
To execute these responsibilities, we as a function must be agile and proactive, delivering results cost-efficiently. We must tap into the power of advanced analytics and automation so that people can focus entirely on the activities that most need human judgement: mapping key processes and leveraging technology advances. We always focus on modernizing the rigid legacy systems and processes that inhibit the sharing and crosschecking of data in a timely manner, which is vital to evaluating exposures.
What are the opportunities ahead in Reg-Tech and relative sectors? How can professionals upskill themselves?
Legal professionals have to keep updated not only with the legislations but also with the digitized mechanism in harmony with the legislation. It cannot be denied that the regulation specific sectors have had been significantly updated with tech-based platforms in forms of AI tools. More so because of the nature of the varied segment any regulatory specific sector holds. It brings in huge doorway of opportunity to stay in Regulation specific sector, both absolutely working in it and remotely working with such sectors by being associated with AI based tools. In order to keep upskill for reg-tech sector, it is crucial to stay aware about the market and market players initially. Having said that, it shall be the practical aspect of understanding- example- contracts, competition, sectoral regulation, etc.
Audit seems to be easier for some people, but that's not true right? What are the preparations necessary to have? 
Audit is a powerful tool, which allows you to establish a baseline for your legal position and response. It comprises a broader range of operational issues, or at specific areas of the systems around financial organization in more details. Internal audit might, for example, look at payroll, financial controls, process or data senstivity, etc. It definitely provides an opportunity to identify and remove the element of surprise about legal exposure and legal issues, which have not been identified by the organization's day-to-day work.
There is no straightjacket blueprint for the preparation; it encompasses you to have bandwidth of knowledge across legal functions. One should have a good hold of the sector they are in in order to identify risks which have otherwise not been clearly understood, or which have been masked through other controls.
---
Get in touch with Isha Priyadarshini-