This interview has been published by Prabhjot Singh, Priyanka Karwa and The SuperLawyer Team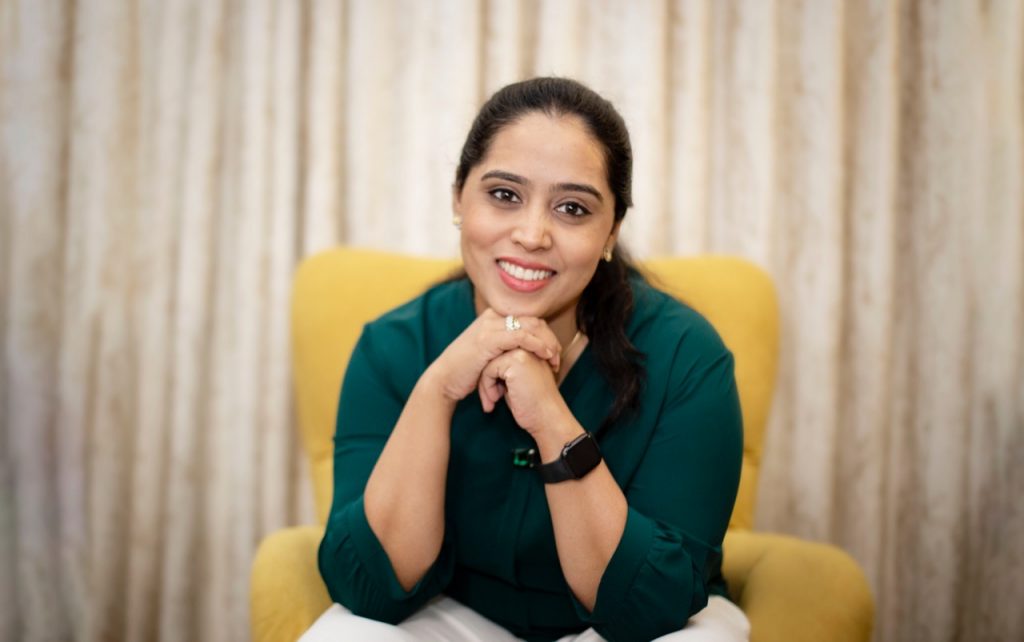 Tell us about yourself-what motivated you to choose law as a career path.
Hi everyone! I'm Jenna Krishnan, a lawyer and now, also a Founder of The Daily Lawyer – a platform to educate and empower people through relevant legal knowledge, that can protect them from the thunderstorms of business and life…so that when rainy day hits, one at least knows what to do next, how to respond, whom to contact etc.
Honestly, I stumbled into law by the process of elimination. I had a strong academic background, so, as was natural at the time, I pursued science after my tenth standard.
While evaluating options for undergraduate studies, my father suggested that we make a chart of my strengths and weaknesses and, based thereon, decide on the stream I should choose. So, we conducted that exercise and were left with three options – medicine, law and journalism.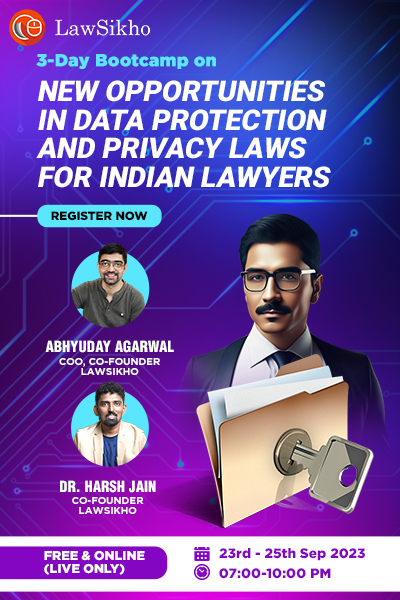 I thought journalism wouldn't pay as much, so that was crossed off the list; I was keen to do medicine, but hesitant to study till I'm 29, and if I chose to study abroad, would have to redo my studies all over again; And therefore, was left with law.
My mother had only one condition – I could study anything I wanted, so long as I didn't move out of Bombay. So that closed the doors to any of the national law schools for me, because at the time, there were no national law schools in Bombay. That is how I ended up at Government Law College (GLC), which is the oldest, and among the most prestigious law institutions in the country.
We notice that you have shown real interest in arbitration through your career. Could you share your experience with any case that spurred an interest in the field of arbitration for you, and which shaped your career?
My first internship in law school was with [Retired] Hon'ble Mr. Justice B N Srikrishna, a celebrated Supreme Court judge. At the time, he was acting as an arbitrator in many matters, and as his intern, I was required to attend some of the arbitrations and help in arranging the documentation, conduct legal research and so on.
This was my first taste of arbitration, and I was fascinated at its apparent procedural ease, the control it vests in the hands of parties and just the private nature of the entire proceeding (the fact that we could munch on biscuits and coffee during the proceeding didn't hurt either!)
I then got the opportunity to be on the 'inside' of arbitration, when, as a first-year associate, I was on the team that represented MSEB (Maharashtra State Electricity Board) in an extensive arbitration against another conglomerate. This gave me both hands-on experience and a practical understanding of how arbitration works in real time.
I further solidified both my interest and my academic understanding of arbitration law during my masters (LLM) from Columbia Law School, New York, where I had the opportunity of studying under and being a 'Research Assistant' to Prof. George Bermann, one of the leading minds in international arbitration.
Since you have been both a law firm associate and an in-house counsel, what differences can one notice while working in a typical law firm v/s as an in-house counsel?
From my experience – as a law firm associate, we tend to look at any matter primarily from the perspective of the law and apply the law to the facts. We don't typically factor in the perspective of any of the other stakeholders or the business.
Whereas as a legal counsel, one must judge a matter not just from a legal angle, but also factor in the needs and impact on the business, on other stakeholders – be it the Board or the shareholders, or even other vendors who may be impacted by any decision or delay.
As lawyers, we are trained to assess and mitigate risks. So, a Legal Counsel also acts as a strategic advisor to management, advising on various business decisions or initiatives, from a risk mitigation perspective. So as a Legal Counsel, one dons multiple hats and not just a lawyer hat. This is a big shift from being a law firm associate.
As a litigation lawyer, what are some of the challenges one must face in the beginning of his/her career in the legal profession?
Well, from my experience, there are two main challenges that one may face at the beginning, as a litigation lawyer –
One is the pay disparity – typically, litigation juniors make lesser than their corporate law counterparts. There may be exceptions today, but this was at least the way things were when we started out.
Second is the rigour that litigation demands. Unless you experience it yourself, it is easy to underestimate the rigour required in litigation practice. In litigation, everyday is a new day. You may have sudden surprises, very narrow deadlines, long wait times in courts, frustrations because of some procedural or bureaucratic red tapes that impede the progress of your matter and so on. Litigation demands patience, a relentless commitment to work, and a keen willingness to keep learning and growing.
Regardless, I believe that every law graduate must have litigation experience before branching out into whichever field of law they choose. It is the test of everything that you write in a contract, it will show you (if you choose to see it) the ground reality of the country and will give you an exposure and understanding that no amount of reading can give.
Through my conversations with various lawyers on The Daily Lawyer Podcast, I can say with some confidence that a lot of lawyers I know echo is view!
What were the activities, curricular and extra-curricular, that you undertook during your law school days which helped to shape your career? / What kind of internships did you undertake during your law school?
I was fortunate to read law at GLC, which has unique advantages when it comes to extra-curricular activities and internships.
When it comes to internships – GLC has a tremendous locational advantage – it is literally a five-minute walk from the Bombay High Court, and the City Civil/Sessions court. Many other Tribunals are also close by, or within easy travelling distance. Plus, GLC has a rich alumnus, many of whom have offices in the near vicinity of the college.
This ecosystem makes it very conducive for a GLC student to attend classes and simultaneously pursue an internship, all around the year. Ditto for extracurricular activities – the GLC ecosystem encourages one to pursue a number of extra and co-curricular activities.
So given this veritable bouquet of activities I could choose from, I chose to be in the Magazine Committee, in the Legal Aid and the Placement Committee. We were also among the lucky ones who were present to cover (as part of the Magazine Committee) and celebrate GLC's 150th year of existence.
As for internships, I pursued one with [Retd.] Hon'ble Mr. Justice B N Srikrishna, as I already mentioned before.
Congratulations on starting your own Podcast, "The Daily Lawyer Podcast", kindly briefly elaborate on this shift and how challenging it has been for you lately?
Thank you!
To be honest, unlike my entry into law, my entry into the podcast world was something I keenly desired. I am a huge consumer of podcasts, and have been, even when they were not very popular in India.
My experience as a litigator, a legal counsel, and a litigant afforded a rounded view of the legal system, not just in India but globally. One striking feature was that people in general were woefully under informed about their rights or concessions.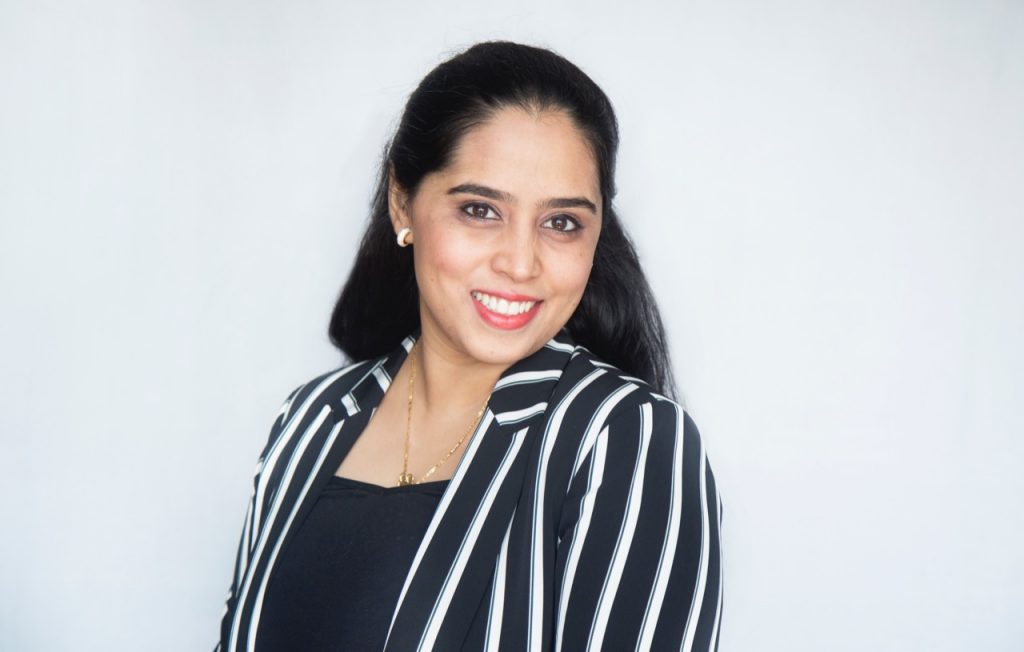 They also had a very negative view about lawyers and would come to lawyers only when something went wrong. It pained me to see people suffer drastic consequences in business and life, simply because they did not take well-informed decisions. This is what birthed the idea of The Daily Lawyer – a place where legal information can be given, in an easily comprehensible manner, to enable people make better decisions and mitigate risks in their business and life.
Of course, it took me a long time to go from idea to execution, mainly because I was terrified of leaving the comfort & certainty of my Legal Counsel job. Luckily, Covid hit, and it showed me that if we could all survive that, then we can survive anything! With that in mind, I quit my job in March 2022, and took the plunge into founding the Daily Lawyer. As part of the platform, I launched the Daily Lawyer podcast (available on Apple, Google podcasts and on Spotify). The video versions of the podcast are also available on the Daily Lawyer YouTube channel, for all those who are interested! I'm happy to say that since it's launch in June 2022, TDL podcast is now ranked among the top 100 podcasts in the world for Education!
As for challenges – I would say that my biggest challenge is synthesizing the information in small but easily digestible format and adapting it to what the 'algorithm gods' would approve
(!) The second challenge is of course to get my word out there, garner and nurture a following towards really changing the way people think of lawyers and the law. The connotation around lawyers today is fairly negative connotation, thanks to the general media and movie portrayal of lawyers over the years. My aim is to show people that we are here to help, to assess your risk and create an umbrella for you, so that if there is rain, you will be protected in some way.
As content curation takes a lot of research navigating around social media, how do you manage this and what sort of preparations one must do for this?
It is a LOT of work! I would be the first to admit that I completely underestimated the amount of work involved in content creation. Especially when we are speaking of legal information, a great deal of research is involved to get one topic ready.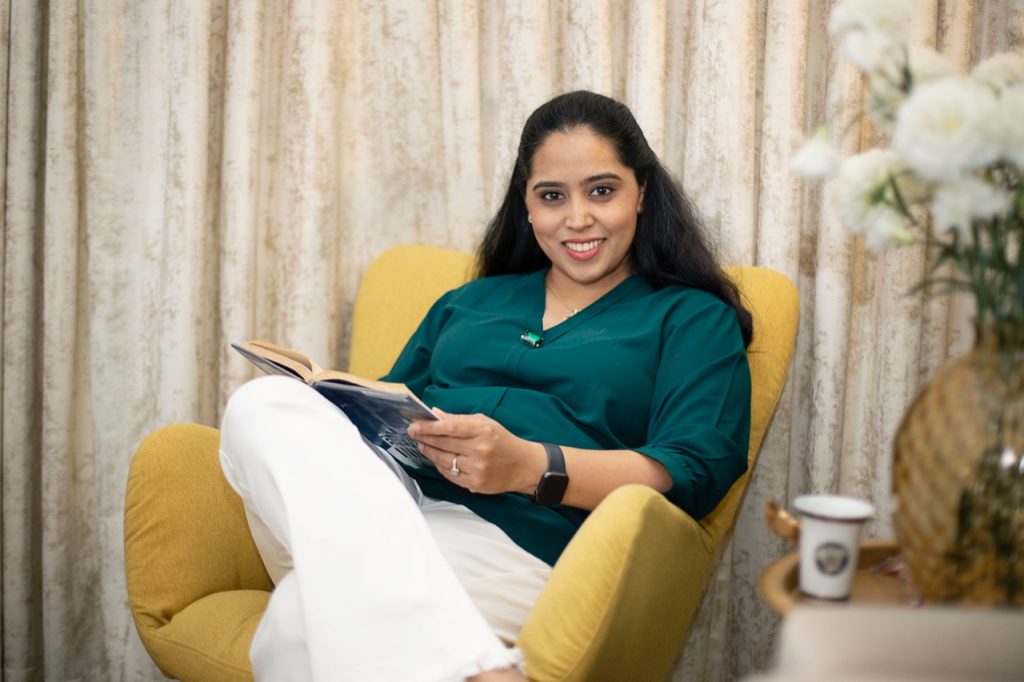 Although I am still refining my process and am far from set in it, here is what I typically do – I broadly plan content for a month in advance, undertake my research on each of the topics serially, write out the points, cross-check with current case-laws to see if there is any conflict, then refine my notes, pruning it down to what is relevant to be communicated.
Once I have my notes ready, I think of the way it should be communicated, either through a video or a post and then proceed to action on that accordingly. Truly, I am working more hours today than I worked in my Legal Counsel job, and that is saying something (!), because that role was a comprehensive, global role as well.
Lastly, any tips for our young legal commanders?
Yes. First, congratulations for choosing law as your career. I truly believe that it is extremely flexible and allows for a plethora of career options. Most importantly, a career in law offers a real opportunity to create impact in the world and, like my friend & batchmate Mohini Priya said in her interview, and on the Daily Lawyer podcast, 'be a voice for the voiceless'.
My tips to young lawyers would be –
Keep learning! Remember – In the legal field, your success is dependent upon YOU. So, the more skilled you are, the more knowledgeable you are, the more you can apply that knowledge to find effective solutions for your clients, the more successful you will be.
Work hard – Do NOT shy away from working hard. I see this new trend among the young graduates today – they want the glamour & success but are not willing to put in the work. The work is not glamourous – it is monotonous, tedious, and sometimes downright frustrating. But each of that is a building block to your success – the more you know, the more you can apply, the better you will be.
Be professional – Be punctual, make firm commitments and stick to them relentlessly. Do NOT ignore deadlines, be polite and friendly during any interaction with clients, seniors, co-workers, staff etc. and stick to your side of the table. This simple discipline – of valuing both yours and others time, in every way, will reap huge rewards and will strongly aid to your positive reputation.
---
Get in touch with Jenna Krishnan-