This interview has been published by Prabhjot Singh, Priyanka Karwa and The SuperLawyer Team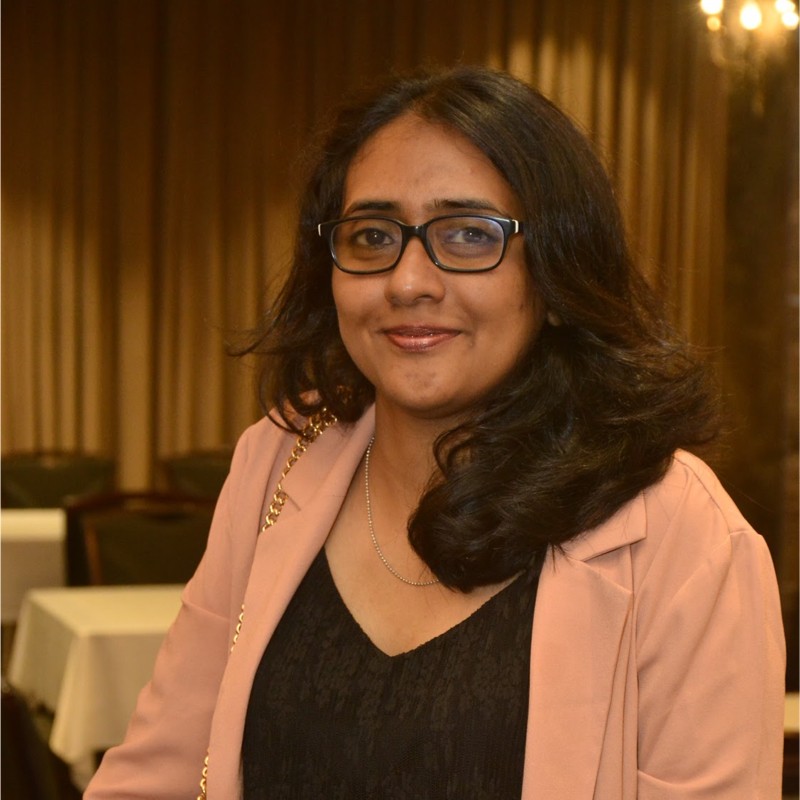 What was your "slam-book career aim"? How well did it go?
My Slam Book Career Aim was to be a lawyer since the time I was around 8 years old. I studied in ICSE SCHOOL QUEEN MARY , I enjoyed literature and that fascinated me to get into law . I liked the English Lawyer style. I was from my early teen days involved in social work and have worked on multiple causes in slums and also have uplifted few transgender by providing skill center to them. I always liked questioning if I saw something wrong I could not stop objecting. I planned my career from my school days as I opted to choose commerce as an option in school and economics instead of maths and science .
My career plans from my secondary school had already started towards law. I did my BLS LLB from government law collage, church gate , I must reveal I had done my first year law from Pravin Gandhi Law Collage at Juhu and topped that college WITH HIGHEST SCORES BOTH THE SEMESTERS to get transferred in GLC which was the best collage in my times in Mumbai. SO JOURNEY HAS BEEN ADVENTUROUS – from academics to article ship and to be a solicitor which is like the toughest exam to crack , I think was very fortunate and I owe a big thank you to my family and best friend(my buddy who was with me in my toughest phase of life –he was there for me in my struggle phase and helped me to be what I wanted to be).
I also took up courses from my first yea example r of law for diploma in cyber law while studying first year of law in 2005 and I studied MASTERS IN INTELLECTUAL PROPERTY RIGHTS AND INFORMATION TECHNOLOGY. I took my second master's degree in MASTERS IN PUBLIC POLICY.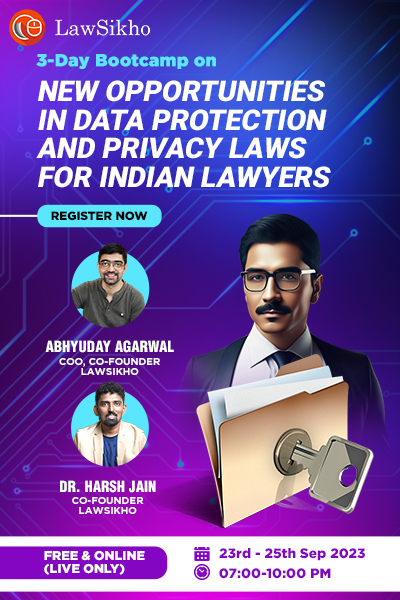 I was always a court person so I chose to be a Counsel and I got to see reality of arguing before fantastic judges in my junior days gave me glimpse of court craft.I got my first appearance before Justice S J.Kathawalla it boosted my confidence , Justice Rajesh Ketkar who appreciated my hard work in his order made me feel I can do better and Justice Shantanu Kemkar who corrected me on a point when I was arguing made me feel there is lots to learn with every matter in hand.
Three to four experiences from the bench I personally experienced -made me feel more hard work more better results. It was learning experience and it still is. I also got best opportunity to be junior Justice B.N. SRIKRISHNA and I must say with pride he has been a fantastic mentor.I joined him to get exposure in arbitration and I absolutely got to gain lot of knowledge working with him.
I also decided to take up matters which meant to make difference in the society like national level matters METOO MOVEMENT where I appeared pro bono for Vinta Nanda. I also took up social issues in covid-19 times pertaining to door to door vaccination for bed ridden people and senior citizen and succeeded as couple of policies were framed by state and centre by the directions in my PIL. From High Court Litigation to matrimonial DISPUTES in Family Courts made me get my focus on mediation and I established myself into trained mediation. I am empanelled International Arbitrator as well which makes me feel it is good journey so far.
I have taught law from 2012 in various colleges in Mumbai and even now I teach law and train students on various academic subject . It is like what you have that is knowledge must be shared is what I believe in . Many times I am appointed as amicus curie in matters where courts feel I can be of good assistance. I also appear for civic bodies and government bodies apart from my private practice. I am also doing transactional work and that keeps me happy. Being an ADVOCATE-ON-RECORD, SUPREME COURT OF INDIA –I ENJOY APPEARING IN APEX COURT OF OUR COUNTRY. I have experienced appearing for all kind of individuals including politicians to celebrities to pro bono matters and that has been my complete hard work that's been put in for than 13 years now as a lawyer and 12 years as a solicitor.
What can be the real challenges while establishing a career in the field of law?
To get a nice chamber to join , or  a branded law firm to join is not easy for first generation lawyer and then to prove your talent and ability is hard core competitive market is a major challenge.
Sometimes as juniors you may get less opportunities so one must be patient. Invest 5 to 10 years in profession to make your name by doing honest work. Fees are compromised unless you have a brand created.
How was your experience while judging during the moot competitions?
I feel the young talent pool of brilliant to be lawyers are there -while I judge them , I feel all of them work too hard as to do their best . Sometimes it gets difficult to actually give marks and gives you a feel of a sitting judge to decide either one way or the other. I enjoy momentary pleasure of being a judge and I feel I too have learnt a lot from students who have participated. It is enriching experience.
How challenging has it been maintaining a work-life balance and how young legal professionals can learn to strike that balance in their professional lives?
I have my own chamber where I usually meet attorneys/clients after court hours. I owe my time for my family during dinner I make it a point I am with family on dinner table so 9pm-10pm no one can disturb me on calls or messages.
Weekends I get into my relaxing mode I partially work and I catch up with friends. I keep some ME TIME .. I LIKE FREE TIME TO CHILL OUT, travel , music therapy and sports. Balancing your physical health vis a viz mental health with luxury of what you like is a must and that will help bring out quality work.
Follow this- work time work-play time play . Vacations are for experiencing new things-learn , evaluate your work performance, try out good food if you like it will give you happy refreshing feeling to join back and perform better.
According to you, how crucial is Psychology in matrimonial matters and how sufficiently it can be used there?
It plays a vital role I would say counselling –psychology works there. Take an example A wants Y amount as alimony, B desires to give nothing yet A wants it -how do you make A get Y AMOUNT OF X Amount? . You got see what will TEMPT A's mind and how will he/she come up to negotiation for something rather than nothing and how that something would make A feel I have got something close to Y . That juggling in minds and art of negotiation is inter-related with human psychology and as lawyer to know clients mind and psychology is essential.
YOU LEARN IT WITH EXPERIENCE.
As digital platforms are consistently increasing, such as Metaverse, Do you think there would be a large scope for lawyers because of this?
Yes indeed. Global world will be here right before us . Experience we had in covid-19 times and e-concepts talks volumes. We have seen the success rates of performance which is booming up. BUSINESS WORLD GETS CLOSER AND EASILY CONNECTED AND THAT BRINGS GLOBAL CLIENTS IN THE MARKET WHICH DEFINITELY WILL BOOM COMMERCIAL MARKETS IN LEGAL INDUSTRY.
What were the activities, curricular and extra-curricular, that you undertook during your law school days which helped to shape your career? / What kind of internships did you undertake during your law school?
I took up courses and moots I participated in . article ship 3 years I did it as that's mandatory for me to get trained to appear for solicitors exams that kept me too busy and internship molded me practically. I worked on the grass root level to understand public policy and socialism. I started writing articles which are published in newspapers as well.
Do you think it is crucial to have a career plan beforehand or one should move with the flow?
Certainly you must have some plan MAY BE 5 YEARS PLAN IN HAND TO EXECUTE. AFTER 5 YEARS JUST GO WITH THE FLOW.
What would be your parting message to our readers and the young budding lawyers?
Believe in yourself, If I can do it you too can do it! Have confidence and please never ever get bullied by anyone. You are best in your own way. Don't mix with negative people if you get positive vibes with people you associate with be there or leave. Them There are many opportunities waiting for you. Be honest and go ahead and do your best and leave the rest. Take compliments but don't get elated.
You still have miles to go before you sleep so keep working hard as that's the only key to success. Live a dignified life as that ultimately holds you high.
---
Get in touch with Dhruti Kapadia-