This interview has been published by Prabhjot Singh, Priyanka Karwa and The SuperLawyer Team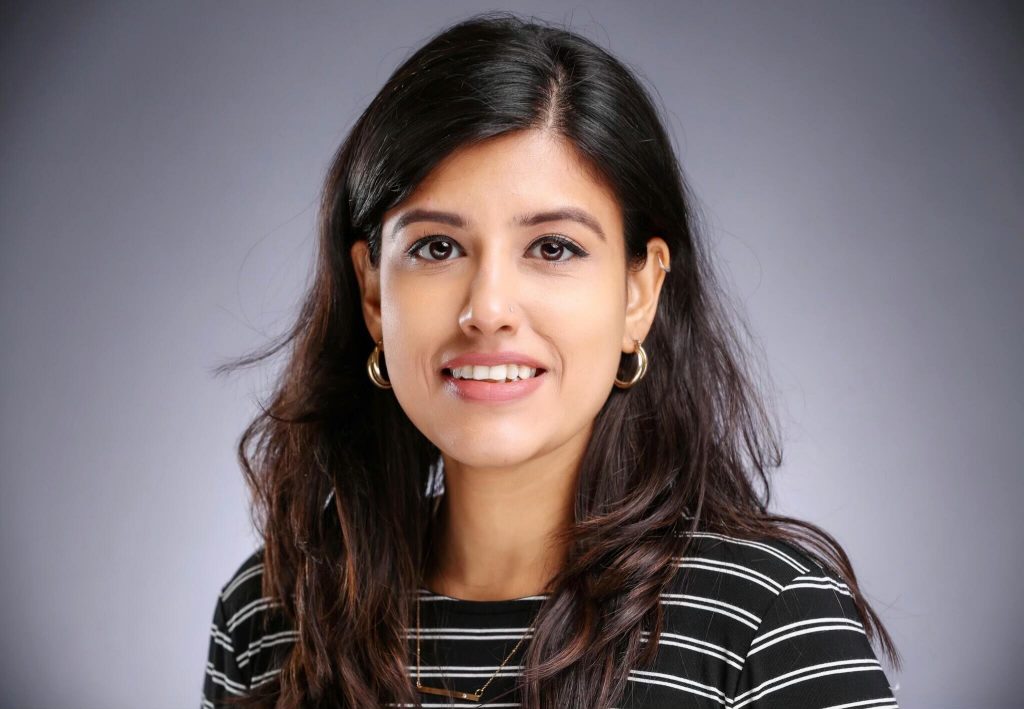 Let us begin with the most important question, did you always dream of becoming a lawyer or, did it happen by chance?
First of all, I would like to thank the team for featuring me in this editorial. I think it is so important for other people reading this editorial to understand that they are not alone in this journey and that many other people have either gone through or are going through similar journeys.
To answer your question in short – No. I come from a family full of doctors and wanted to be one myself till my ICSE. However, during my ICSE preparation I realised that I was not interested in Physics and Chemistry at all and to be honest Maths wasn't my strongest suit.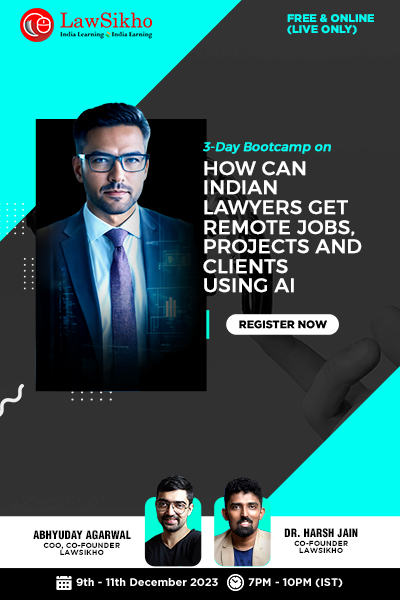 This led to me choosing Humanities (Arts stream) in grade 11 and 12. However, the desire to become a lawyer all started when I was exposed to and witnessed the difficulties shared by the underprivileged through the woman who was employed to be my caregiver since birth.
In today's world, it is clear that legal professionals can significantly help mobilize otherwise muted populations by representing their cases, providing them with the knowledge of the welfare schemes they are entitled to and help them receive the same. While I was India, I always tried to provide free legal advice and draft pleadings pro bono for them.
This was my little way of giving back to the community.
Students often go numb about LL.M options from abroad, is it really worth it? Are most of the students able to leverage such opportunities, of you were an exception?
There are two essential questions to answer here:
(i) Whether it is important or relevant to pursue an LL.M at all?
(ii) Whether one needs to pursue an LL.M abroad and whether they are able to leverage such opportunities?
It is not a strait jacket formula that fits all. Deciding to pursue an LL.M takes months maybe years of planning. Many students decide to pursue their LL.M right after their undergraduate degree. This might work for many students if they are certain that they want to practice a niche area of the law or they want to finish their LL.M before they start their professional career.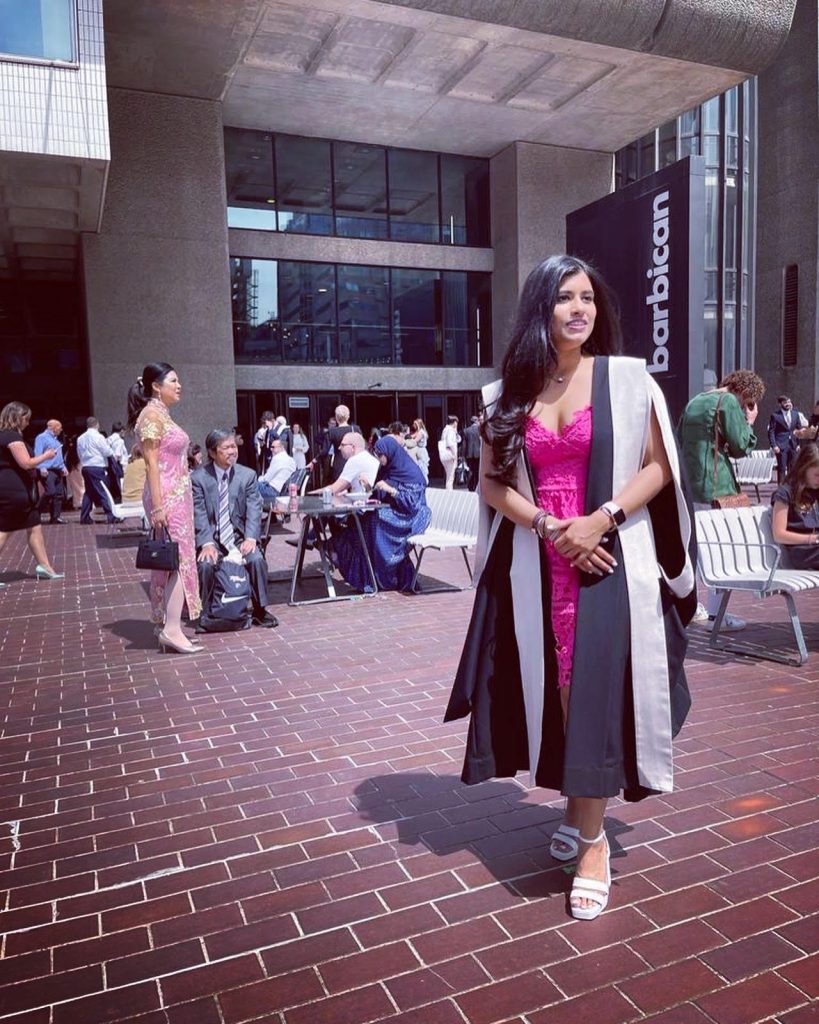 However, in my case I was sure I wanted to pursue litigation but I decided to gain some practical experience before deciding what I wanted to specialize in.
It took me a whole year to plan my colleges and decide what I wanted to pursue. I decided to pursue my LL.M after three years of working and I cannot express how grateful I am for that exposure. It not only allowed me to take my time to choose the LL.M I wanted to pursue but also helped me gain more in terms of how I would be able to utilise that knowledge practically.
The second question of whether to pursue an LL.M abroad is also a very personal choice. However, one should never make the mistake of incurring huge debts just to pursue an LL.M abroad in the hope of getting a job right after their LL.M.
An LL.M is not a gateway or the answer for securing a job abroad. It is only a platform that helps you network and provides you with a truly multicultural cohort for cross-learning. Furthermore, I am no exception to securing a job in the UK after my LL.M.
There are a lot of opportunities provided by the college and London as a city. But to ensure one makes the most of their LL.M abroad, they should be willing to think out of the box and network as much as possible.
Can you give our readers a brief idea of what they need to prepare for if they want to climb the corporate ladder based on your experience representing international commercial arbitration in a variety of matters?
They say preparation is key. However, in my experience I thought being persistent and consistent was the key to success. Cases will differ and you will be faced with multiple obstacles in your career some bigger than others but if you are consistent in learning from your mistakes and persistent in overcoming them, then, no matter what, you will always end up succeeding.
The other thing which is extremely important is inculcating the habit of asking questions. As junior lawyers, we tend to be shy of asking questions thinking we may come across as being less bright or not equipped enough to execute the task. Most often I have found that no matter how banal the question is it has helped me understand the task better and in return provide a better outcome of the task given to me.
What was the one learning experience throughout your entire career that you'd credit to have shaped your career and brought you to this point?
I do not think I can pinpoint one learning experience, but I guess always being curious has helped shape my career a lot. I am a curious person in general and I guess that always leads to asking all the when's, how's and what's in the world. This inadvertently helps you broaden your horizon not just in the legal field but also your surroundings. Being aware of your surroundings allows you to be abreast of the worldly affairs which in turn helps you to hold a better conversation with any given person.
Whether it be with the client or your own team. It is also key in networking. Basically, what I am trying to say is that it is all a chain reaction and curiosity has definitely been my guiding factor.
How tough is to qualify the bars for enrolling as a solicitor? And what can be the right methodology or road map for the same?
First let me mention that there is no right or wrong way to qualify as a Solicitor. Some foreign lawyers take years to finish while some complete it within a year. It really depends on that individual's capacity to study and understand the study material. No two people can have the exact same bandwidth. Therefore, I will explain what worked for me. I qualified as a Solicitor through the Qualified Lawyer Transfer Scheme (QLTS) which has now been replaced by the Solicitors Qualifying exam (SQE).
I feel both the systems test the same practical and theoretical knowledge, but the two main differences are that the SQE is universal i.e. it applies to UK as well as foreign lawyers and that it requires 2 years qualifying work experience.
For my case, the first part of the QLTS was multiple choice questions and I had to study 11 modules to name a few Constitutional Law & Judicial Review, Professional Conduct & Solicitors' Accounts, Financial Services, Money Laundering & Taxation, Property Law, Contract Law, Torts, Criminal Law etc. I studied for 6 months, two hours after work and 4-5 hours over the weekend.
For the second part of the exam, which is more hands on as it includes advocacy, client interviewing, legal drafting, research and writing, I studied for three months 2-3 hours after work and 6-7 hours over the weekend. It is important to mention that there are great service providers to help you prepare for the exam and boost your confidence.
Having said that, I just wanted to highlight that it really takes commitment to complete this exam. It challenged me multiple times and it is a very tedious process. However, it is also one of the few foreign qualifying exams that do not require you to first pursue a legal degree in the country to be eligible to take the exam.
At last, I would mention that one can get all the opinions and advice from other people who have taken the exam but don't compare yourself to them. Make yourself a road map if you do wish to pursue it.
Are there any preparations prior to pursuing LL.M from the UK and how students can make themselves ready for the same?
As I have mentioned earlier that pursuing an LL.M should be a personal and planned decision. There are many factors in play before you take the decision. A few questions you should ask yourself before making that decision are:
Why are you really pursuing the LL.M?
Are you sure you want to pursue that specialisation?
Are you ready to pursue more academia in the UK?
Will it help you professionally to achieve your goals?
Will you be able to utilise the benefits of an LL.M in your career?
Having asked few of these questions and many other that you may alternatively have, make a planned choice to pursue an LL.M. Now if you are absolutely sure about the LL.M, the next thing you need to chalk out is the niche area of law and the colleges that offer that specific LL.M.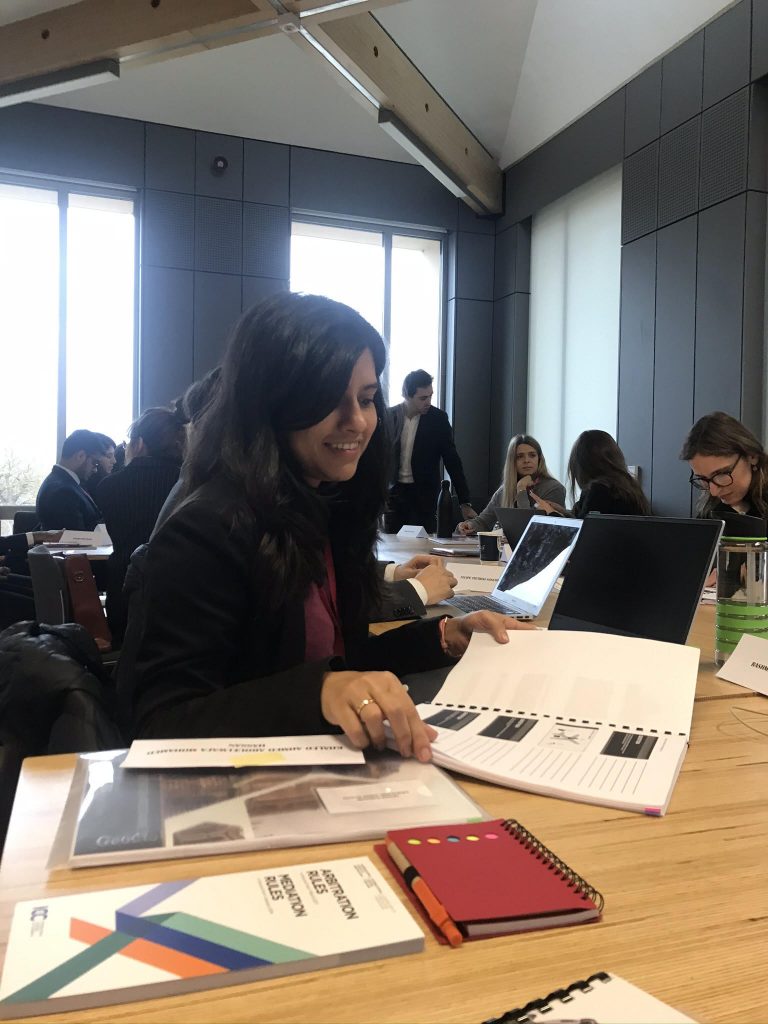 There will be multiple colleges offering the LL.M you want to pursue therefore, your next step should be to check the modules offered and the professors teaching them. There are well-known professors in many colleges therefore, I would say choose the course that is tailor fit for you. Having the ability to mix and match the modules you think will help you grow is a big advantage. Always re-check whether the modules are being taught the year you are planning to join as sometimes the modules do not run for a few years. After having made that choice, go and have the best year of your life.
Finally, would you mind offering some advice to our readers?
I do not think I am that far experienced in my career to give great advice. However, I can definitely help you with the do's and don'ts so that you do not make the same mistakes I did. I graduated from a non-national law school and I always thought that was my biggest disadvantage and I allowed it to make the decisions for me. If someone told me earlier that I would be dual qualified and practicing law in the UK, I would laugh at that person.
But here I am! Therefore, I think most often than not our thoughts are the main impediments in our path of success.
We tend to see the smaller picture and cannot sometimes fathom the idea of what or how our life can change. So always think you can achieve whatever you set your mind to.
I would like to end by saying practice:
Resilience – No matter how many rejections you receive, always learn to pick yourself up and fight back. Rejection is a part and parcel of this journey and it allows you to recognise and rectify the mistakes you have made previously.
Patience – You will need lots and lots of it. Ensure you do your bit to the best of your abilities and be patient for the rewards to follow. Don't worry, they will come to you.
Kindness – Always make sure you are kind to others and help anyone you can in the process. Kindness goes a long way and you will never know how much your kind words will help another person.
In the end, we are all part of a long game and the only thing that truly matters is the journey.