Courtroom Falcons
In Conversation With: Sanjay Vashishtha, an Advocate and a prominent Academician, who is also a Bar Council of India Trust – Awardee and a St Cross Scholar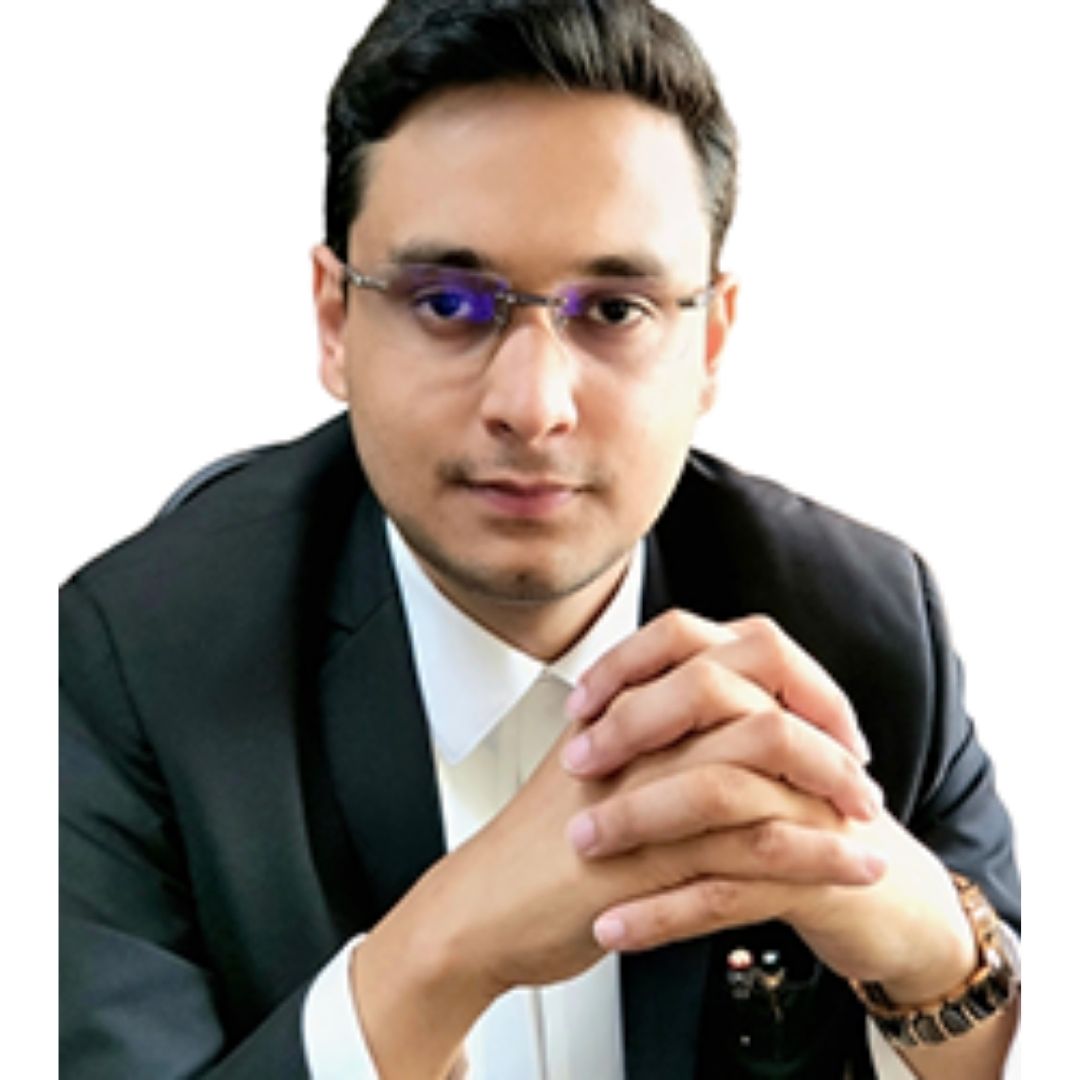 This interview has been published by Sonali Parashar, Ojuswi Sahay, and the SuperLawyer Team
---
How would you describe your journey as a legal professional so far? What part of it do you enjoy the most- teaching law or practising law?
To begin with, my journey as a legal professional cannot be described as anything short of a "privilege" – where not only do I get several opportunities to learn from the vicarious experiences of my seniors, friends, and colleagues, but also from the clients we represent. My journey is an amalgamation of academic endeavours and practice as the question aptly puts it. I cannot help but highlight that I was lucky enough to embark and act upon opportunities as and when they came my way with utmost hard work and professionalism.
In my professional journey, now close to a decade, I have had the privilege to represent global MNCs to individual clients – from Padma Vibhushan to Padma Bhushan Awardees to individuals who I looked up to during my days at law school. I have also had the privilege of representing a conspicuous bar association of Delhi comprising of 12000 lawyers, NLU's, Municipal Corporation of Delhi, Law enforcement agency (Delhi Police) etc. as a lead counsel and take pride in appearing pro-bono for various bodies/litigants and have been appointed as amicus to assist litigants by the Hon'ble High Court of Delhi.
It's a very enriching experience which enabled me to find an extended family within the legal fraternity on both the practice and the academic side. I have had the privilege of teaching / delivering lectures from Delhi Police Academy / Specialised Training Centre to several NLUs including NLUD, RGNUL, RMLNLU etc. to Delhi University, Hindu College, University of Oxford, Indian Police Institute, to several other esteemed private institutions such as Lloyd Law College, Symbiosis etc.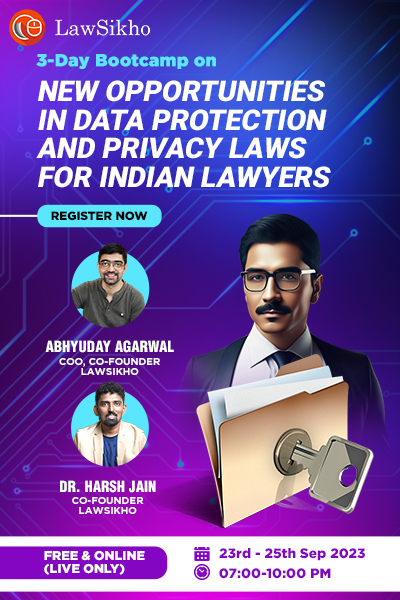 In terms of enjoying the academic side over practice or vice versa to separate my passions that overlap. Theory and practice are not only inseparable but essential in pursuing both effectively. Theory/teaching exposes me to the academic side which effectively equips me to deliver better on the practice side of the legal world. I think legal professionals should enrol/undertake teaching assignments at law schools so as to provide law students with a multidisciplinary/ practical insight into the legal world. I would conclude by saying that both teaching and practice are an indispensable part of my legal personality (on a lighter note). I enjoy them both equally!
As a Counsel for various commercial matters, representing clients at forums including Supreme Court, High Court and Tribunals, what do you believe has been the reason for your drive towards Litigation?
As a litigation counsel, I witness an opportunity to grow and learn on a daily basis – the reason for my proclivity towards litigation since inception. Litigation – though equally challenging has been a mentally enriching and soul-satisfying experience. My proclivity towards litigation is mainly because of the work satisfaction that I derive out of every matter – both personal and for those we represent. Every case has its legal and factual quests that make the research and arguments worth its toil.
Another incentive is being able to network. Even a lunch table at a court premise is nothing less than a crash course on certain legal topics and current affairs. The ability to meet diverse clients with multi-disciplinary needs and wants makes the work even more interesting.
Some of your esteemed clientele include the Delhi Police, RGNUL(Patiala), NLU Delhi,  South Delhi Municipal Corporation etc., to name a few. What are a few essential skills one must possess to establish and retain clients in litigation?
The clients as highlighted by you are mostly government bodies, of course as esteemed they are. Office management is pivotal when it comes to managing multiple government clients alongside our esteemed private clients which include MNCs of various kinds, individuals, foreign nationals and other bodies. It's imperative that there is a working system in the office to ensure timely drafting/filing of pleadings, follow-ups with clients and timely filings. Needless to highlight, every client deserves time and attention irrespective of the financial stakes. Therefore, time and resource management become equally necessary.
Also, building a strong team is more important than ever. A law office is never a one-person show. From peon/clerk, interns to associates everyone has an indispensable role – provided there is an effective oversight at all times. Accountability is yet another fundamental principle I would like to highlight.
Accountability towards the client and their hardships can be equated to responsibility. Therefore both accountability and responsibility coupled with the right tools for office management are a few of the fundamental essential skills paramount to being a litigation counsel. Research and promptness along with keeping the clients informed is an added incentive in my opinion which goes a long way in client satisfaction. 
With a Bachelor's in law from Jamia Millia Islamia, an LLM  in Comparative Law from McGill University Canada and an MSc in Criminology & Criminal Justice from the University of Oxford, you have esteemed degrees to your name. How important do you believe academic excellence is in one's legal career?
Academic excellence may not be the correct label. Nor do I claim to be academically excellent. I may rather re-label this as an academic proclivity – which does go a long way in shaping the lens with which I view the legal world. In terms of academic institutions, they really give an insight into global/legal realms and highlight how legal systems/traditions of the world overlap. It also enables us to bring a trans systemic/multi-disciplinary tune to our practice which, in my opinion, enables me to better assist the Court than I could have otherwise without my LLM and MSc in criminology. Of course, besides that, you make great friends and these institutions and their affiliations equip me with several academic and other opportunities which I would have otherwise been deprived of.
I always, therefore, encourage my interns/associates to pursue higher studies when possible from an institution that promotes multidisciplinary education at a global level in the area of their interest and not merely a master for the sake of a label at their office.
You have been a recipient of the National Scholarship by the Bar Council of India Trust. Please tell us more about that and how can law students target achieving the same in their careers?
I think it's a combination of luck with some passion for legal studies. Keep up at both! The latter you control, the former only works with the latter!
You also hold experience in teaching law as a guest faculty at renowned institutions. You have delivered guest lectures to IPS Officers on evidence-based policing. Tell us more about your work in legal academia. What are some of the emerging trends in legal education and what are your views on these changes that you have witnessed in your career?
I've had the privilege as highlighted earlier to be a guest faculty/ lecturer in various academic institutions including RGNUL, Delhi Police, RMLNLU, NLUD, Delhi University, Lloyd Law College, etc. I've also delivered seminars at Oxford and other international platforms and have publications in various national and international journals. My blogs are accessible at SCC, Bar and Bench and Livelaw alike on several social-legal topics. This academic interest is towards giving what I learn back to society, the legal community and the upcoming members of the bar at law schools across India.
As the question aptly puts it, the trends in legal education are gradually changing. Physical books are being replaced by virtual worlds – and physical lectures by virtual classrooms. Knowledge is ever-flowing. Digital platforms are disseminating knowledge / legal awareness 24 x 7 and the desire to know it all is ever-increasing. But one has to maintain a balance while adopting the emerging trends in the legal educational world.
There is a famous saying by Donald Rumsfeld, "There are known knowns, things we know that we know; and there are known unknowns, things that we know we don't know. But there are also unknown unknowns, things we do not know we don't know."
Therefore, it is important to read and apply our senses in a global context and assess every piece of knowledge as if there has to be a second side to the coin. The times to come are going to revolutionise how we study and interpret law and facts.
You have publications to your credit as well and have published in reputed journals including the University of Oxford, London Redress, and other reputed journals, and also blogs at Live Law and Bar & Bench. What are 5 major skills a budding lawyer must possess to make them better researchers and writers?
In no order:-
Academic interest
Endeavour to write – One has to simply write. Good or bad. It gradually improves.
Readability – Make it comprehensive, coherent and easily decipherable.
Accessibility – Write on accessible platforms which are mostly free to access/read so as to provide access to legal education.
Commitment & Research – Original research, commitment to collection of data and analysis. Originality in ideas is pertinent.
Finally, a word of advice to our readers who are on their journey to establish themselves as litigation lawyers?
Don't give up! There are ups and downs – but thereafter – only ups and ups with fewer downs. Good luck & Thank you for your time.
---
Get in touch with Sanjay Vashishtha –