This interview has been published by Priyanka Karwa and The SuperLawyer Team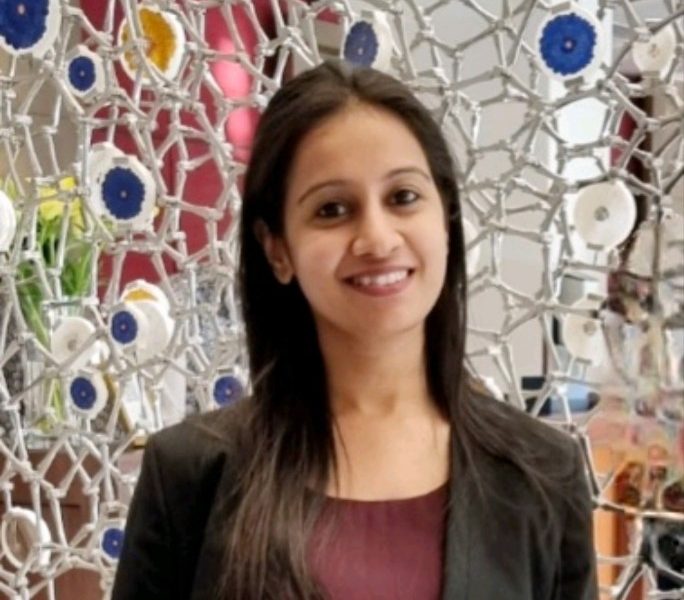 Ma'am, please tell us about your journey and how you ended up pursuing a career in law? What motivated you to choose this profession?
I come from a non-lawyer background. After finishing school, I was almost about to join Delhi University for a degree in economics when my mother suggested me to attempt giving entrance for law. I went ahead, gave a few entrance exams (no CLAT back then), got admission in a couple of law schools and joined Amity Law School (GGSIP University) as it was in my hometown Delhi. It took a few semesters to know 'law' as a subject and then internships to know how it is practiced. Back in law school my subjects of interest were company law and IP, and when I started writing blogs while in law school, I started enjoying these subjects so much so I pursued corporate laws since then, with an inclination towards commercial contracts.
Your field of practice includes general corporate, M&A, and corporate advisory. Can you explain your role and core practice areas in more detail? What kind of work do you typically handle within these areas?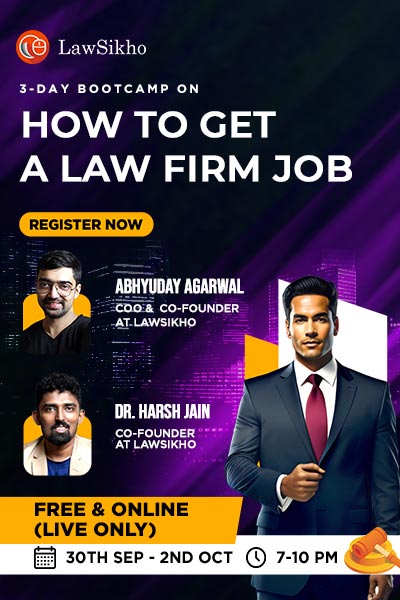 General corporate as a practice area is vast. My core practice areas are handling acquisition transactions, domestic as well as cross border, both from sell side and buy side – this would include conducting due diligence (on the target or a vendor diligence), handling transaction documentation; handling disinvestment transactions; advisory and structuring foreign investments; advisory on a wide range of corporate and commercial law matters for listed and private companies, including company law and SEBI regulations with core focus on regulations on listing, insider trading, and takeovers.
Transaction structuring and drafting transaction documentation seem to be a significant part of your expertise. Could you elaborate on the types of agreements and documents you typically deal with?
Each transaction involves detailed structuring, which depends on a lot of factors such as the objective of the transaction, funding methodology, residency status of parties, legal restrictions including permits from regulatory authorities, tax implications etc. Once the transaction framework is finalised, parties proceed to execute the transaction documents (commonly referred as definitive agreements). It is preferable to first negotiate and execute a term sheet wherein the parties agree broadly on the terms and conditions, and follow up the same with detailed definitive agreements. The type of definitive agreements to be executed depends on the transaction – whether a share transfer, share subscription, asset transfer, business transfer, merger, demerger etc. I primarily handle transaction documentation for acquisitions and restructuring, for listed and private companies, and have also handled prominent disinvestment deals involving public sector companies. Transaction documents I usually draft include share purchase agreements, share subscription agreements, asset purchase agreements, business transfer agreements, joint venture agreements, business cooperation agreements, framework agreements etc., along with several ancillary documentation. The drafting style varies based on who you are representing, the objective, facts and circumstances of the matter, and seek protective provisions accordingly.
Due diligence is an essential task when evaluating a transaction. Which sectors have you conducted due diligence reviews for, and what are the key aspects you look for during the process?
Yes, due diligence is an essential part of an M&A transaction and is highly recommended. It is only when a due diligence review is conducted, that an investor gets to know the target closely and can help negotiate the deal and include protective measures in the transaction documents. I have conducted diligence review on several companies engaged in sectors such as manufacturing, power, healthcare, FMCG; services; hospitality; IT etc. A legal diligence report is an encyclopaedia on the target's legal compliance status, and typically involves a review of the target's corporate compliance, contracts, licenses, employees, properties, intellectual property, litigations etc. Transaction document negotiations depend a lot on the outcome of the diligence. In a diligence, one highlights to the client any risks they may face if they into the transaction. It is very important to highlight solutions/ mitigation for each risk highlighted in the report without which the report is certainly incomplete. It is also necessary to ensure that diligence is completed in a time bound manner so that the definitive agreements are negotiated and executed taking into account any risks.
What advice would you give to fresh law graduates who are just starting their careers? What are some key qualities or skills they should focus on developing?
Fresh law graduates must remember that first and foremost it is important to be and remain focused. Spend the initial years of your career in developing a deep understanding of your practice area and the laws relating to it. I know that in the initial few years, there are many lawyers who get confused on which practice area to choose. Now here comes the role of your seniors and also your patience. Be willing to explore, but be patient to learn and put in 100% effort. If you still think you need a change, do that, provided you again put in 100% effort. In law, never comes a day, when you can say 'I know it all' – and so is probably in every field, so keep learning everyday and keep updating yourselves. What is also important is to never get disappointed. It is a long journey and there is space for all. Some key qualities or skills if you ask me are: discipline, willingness to learn, updating yourself every day, hard work (also smartwork), being a team player, and time management. To all the fresh law graduates – keep up the enthusiasm and yes, you have chosen a great profession and you are going to get into a great professional journey.