This interview has been published by Priyanka Karwa and The SuperLawyer Team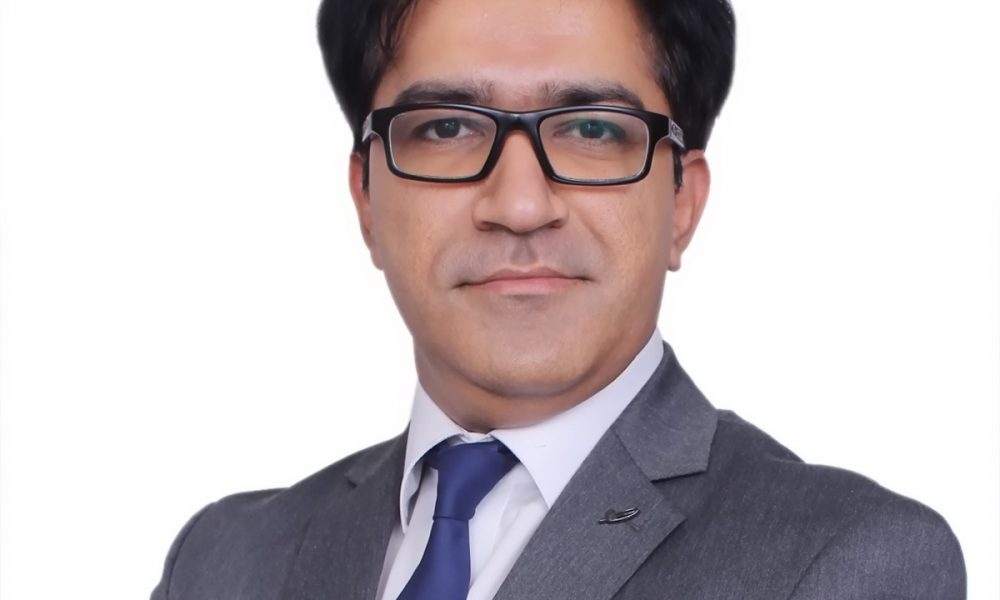 Can you tell us about your journey into the field of law? How did you decide to pursue a career in this field?
I am a lawyer by default. For me law was an unlikely choice. As a child I was fascinated with planes and so dreamt of pursuing a career in flying but later, since I didn't have best of the eyesight which is quintessential for being a pilot (particularly Airforce pilot), I harbored interest in doing MBA and eventually taking up c-suite job with an MNC. Gladly, the universe had other plans for me.
Soon after I graduated from Campus Law Centre in 2004, I briefly worked on the original side before trial courts and the High Court of Delhi. In 2006 I went to King's College London for LLM. During my LLM I secured an opportunity to intern with the British Institute of International and Comparative Law, London, which is one of the leading independent research centers for international and comparative law in the world. It was only during my studies in the UK that I developed interest in law.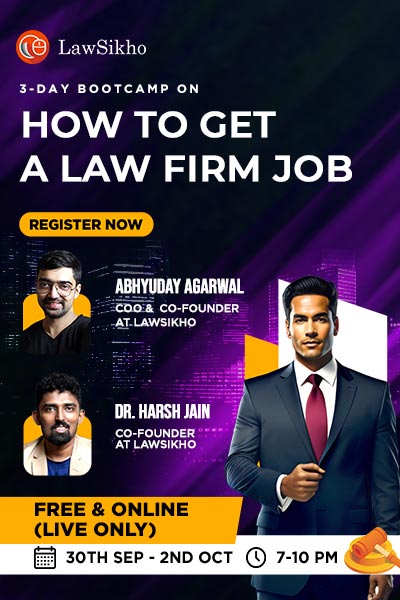 After coming back from London in September 2007, I worked briefly with Singhania & Partners. Thereafter, the same year I joined Fox Mandal Little. Here I was part of the disputes team doing general litigation and arbitration matters and worked till 2010.
In June 2010, I joined J. Sagar & Associates (JSA) in New Delhi, where I worked for almost 7 years. At JSA I was part of the regulatory & policy team and for the first time got introduced to the diverse infrastructure sectors such as energy, telecom, cable & broadcasting, aviation etc.
I left JSA in December 2016 to head the legal & regulatory function for Media.Net Advertising FZ-LLC (a multibillion-dollar Ad Tech co.). It was a one-year stint as Vice President (Legal & Regulatory), based out of the company's headquarter in Dubai, UAE, and my role involved advising the management on US, China and EU laws & regulations around the company's business and technology and coordinating and supervising litigation matters of the company across different jurisdictions.
I returned to India in January 2018 to start my own firm along with my partner, who is also ex-JSA, under the name 'RegLaw Chambers'. The firm specializes in regulatory, policy and legal matters across telecom, media & technology (TMT), cable & broadcasting, space, energy, oil & gas, aviation, environment, ports, real estate, highways and other infrastructure areas. In 2022, I was called to the Bar as Barrister in England & Wales at Gray's Inn, London.
What have been your key take aways from your journey as a first-generation lawyer?
Legal profession is extremely demanding and to sustain a career in law you need to be resolute. Nothing can supplant hard work, commitment, and knowledge. Everything that is required for having a successful legal career only gets amplified for a first-generation lawyer, including the challenges. Therefore, as a first-generation lawyer one needs to have unflinching determination. In my survey the two necessary attributes that one needs as a lawyer are knowledge and articulation, both of which can be acquired with persistent hard work.
Could you share some insights into the nature of your work and the sectors you focus on?
My area of practice is regulatory, disputes and general corporate commercial laws within the regulated sector of the economy, such as telecommunication, cable & broadcasting, technology, space, energy, oil & gas, aviation etc. I advise on certain highly niche areas, such as outer space, undersea cabling, IoT/M2M, privacy & data protection, investments etc. My practice is a good mix of disputes and advisory. I regularly appear before diverse regulatory fora and courts for my clients. While regulatory happens to be the core area of my work, I do take up matters on the civil and criminal side as well.
Since you have also worked in-house internationally, could you tell us about some of the challenges working across different jurisdictions presents?
The fundamental challenges that multi-jurisdictional work entails are different time zones, different laws/regulations and different systems. Certainly cross border issues are generally very complex. When you are coordinating or conducting work across different jurisdictions, the foremost task is to map all applicable laws and survey precedents. Concurrently, you engage with lawyers from different jurisdiction(s) to help gauge the situation and ascertain possible outcomes and recourses available to achieve the desired outcome. All of this requires immense work since you are often working in unfamiliar jurisdictions.
In 2018, you started your own regulatory disputes practice under the name 'RegLaw Chambers.' What motivated you to establish your own firm?
While working in the law firm I and my partner (who is also a co-founder with me in RegLaw Chambers) occasionally had chats about someday going independent. But we could not then traverse through the comfort and security of working in a big law firm. In 2016 we parted ways briefly when I left the law firm to pursue an international career. This period of staying away from India was a moment of reckoning for me. During my time abroad I worked closely with founders of billion dollar start ups and was part of the process of setting up start-ups in different countries. I suppose it was then that I gathered confidence to do something on my own and uncovered the real worth of my domain expertise.
How has this multi-jurisdictional experience influenced your approach to legal practice?
Today businesses have become more international than ever, and multijurisdictional experience undoubtedly adds to your credibility. The wide expanse of my work over the years right from litigation, negotiating deals, closing investments, and handling regulatory investigations across jurisdictions could not have been possible without my multi-jurisdictional experience.
The exposure to other jurisdictions surely has had an indelible impact not just personally but also professionally. It has been a point of inflection where today I am not risk averse and more versatile than ever. This aside, the confidence that I acquired in handling complex matters is supreme.
Could you share any memorable experiences or lessons you have learned during your journey as a lawyer that have had a lasting impact on your professional and personal life?
If I was to telescope my several years of experiences and lessons as a lawyer,
I would say this – If you create value in you, it's only a matter of time before the world finds you worthy of notice.
I am an ardent believer that what you make of your life is your responsibility. Do not expect people to come and help you. Also do not permit anyone to come and define you for you. Be confident and persevere through all situations.
As a final question, considering your extensive experience in the legal field, what advice would you give to fresh graduates who are just starting their careers in law? What skills or qualities do you think are crucial for success in the legal profession?
My advice to young lawyers would be to constantly invest in yourself to make yourself valuable. By investing, I infer acquiring knowledge and skills needed for practice of law. Never go unprepared to court or for a meeting. Constant improvement and striving to know more than your audience must be the perennial theme. And always work with 3 Cs viz. conviction, confidence, and congruence.
Get in touch with Nitin Kala-