This interview has been published by Priyanka Karwa and The SuperLawyer Team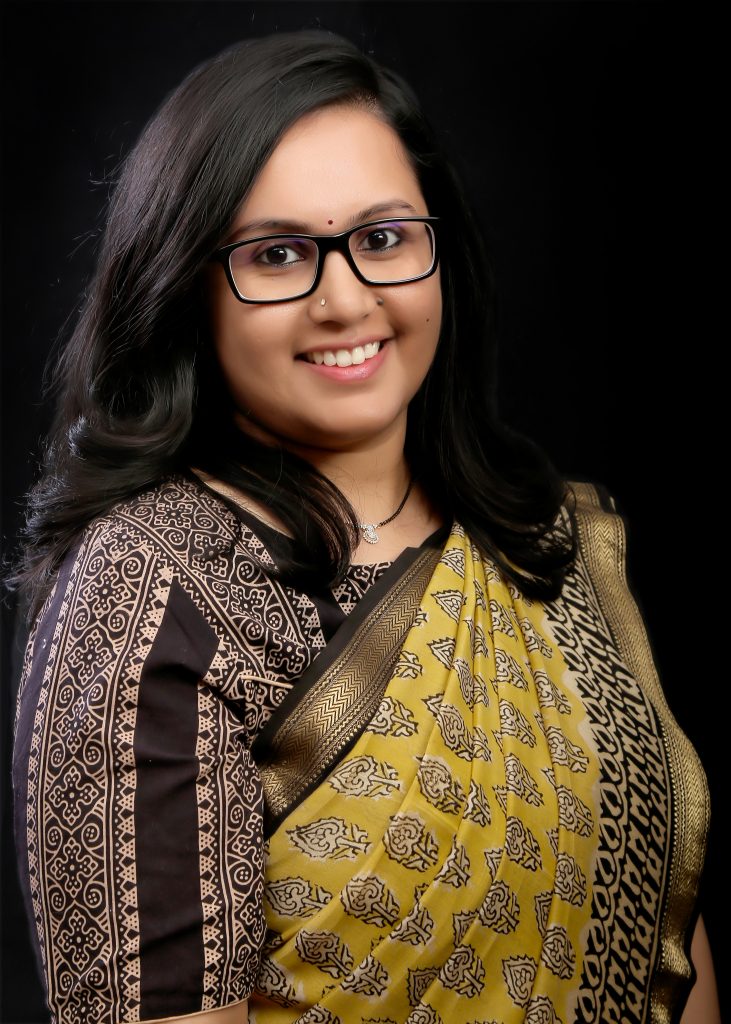 Can you share with us your journey and what inspired you to pursue a career in law, especially with your impressive academic achievements?
Like many others, I was once keen on cracking the UPSC exams and making my mark as an IAS officer. I was told by my family and friends that attempting the UPSC with law as a subject paper would make things easier. This made perfect sense. Law is after all a key pillar of governance, and I believed that having a degree in law would naturally give me an edge over my competitors when attempting the UPSC exams. So to my mind, the law was simply a means to an end at first. This is by no means to say that I did not take my CLAT preparations very seriously. I moved to ISC from the State Board after Class X as I felt this would allow me to pursue subjects that were more relevant for CLAT with more rigor. I also signed up for CLAT coaching classes, and gave it my best to make it to a good law school.
My larger goal of clearing the UPSC did not waiver, that is until I actually started law school and fell thoroughly in love with the law. I was awed by this complex network of norms that held the social contract together while leaving enough room for clever interpretations and mental gymnastics that it never became tedious. I lost myself in my textbooks and lectures, spending hours at the university library to soak in as much as I could of what the law had to teach me. I soon realized that the law was no longer something I had to do, but something I wanted to do. Once this realization hit, I never looked back.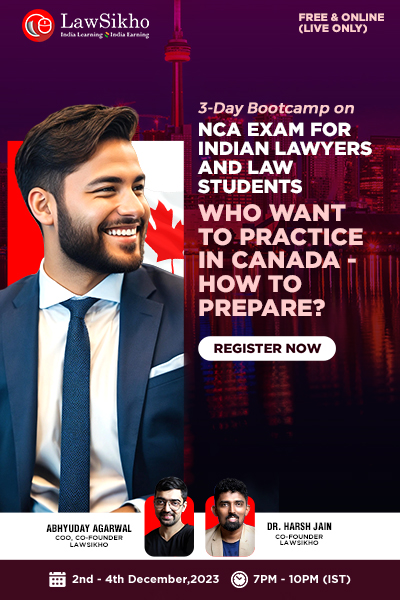 As for my "academic achievements" as you call it, I believe they are the by-products of two things. First, a genuine fondness for what I do, and second, discipline / hard work. I also believe that consistent performance, be it at academics or any area for that matter, is just as important as excellence. Consistency takes determination, and a willingness to commit continuous effort to whatever one does. This belief has helped me stay focused not just in my academics, but also in my work.
You've had a diverse range of experiences, from working at a prestigious tax law firm to handling various civil and commercial matters. What prompted you to establish your independent law practice in 2019?
It was in my first year of law school, when I participated in the Nani Palkhivala Direct Tax Moot in Mumbai, that I was drawn towards tax law. This led me to pursue an internship with Lakshmikumaran & Sridharan in my third and fourth years, when I was fortunate enough to be offered a PPO. The time I spent at LKS in the formative years of my career was crucial, as it concretised my affinity towards tax law and ensured that it would remain one of my core practice areas. My subsequent stint reading for the BCL at Oxford University considerably broadened my professional horizons and opened my eyes to the fact that I need not pigeonhole myself into any one branch of law. The course structure allowed me to craft a cocktail curriculum for myself comprising among other things finance, trade, and comparative corporate law, which prompted me to look beyond my interest in tax when charting my career trajectory. My internship with Mr. Philip Baker, QC, served as a reminder of the adrenaline rush that came with running a well-researched and well-presented matter, and rekindled my interest in litigation. Upon my return to India, I spent some time learning the ropes of litigation at the chambers of Adv. C.K. Nandakumar (now a designated senior counsel), where I also learned invaluable lessons on running an independent law practice. From there, establishing my own chambers seemed a natural progression and I was able to fulfil that dream in 2019 – thanks in no small part to the blessings and support of my wonderful group of family, friends, seniors, and colleagues.
Your practice covers corporate insolvency, property, tax, and other commercial and civil matters. Could you give our listeners some insight into the unique challenges and rewards of handling such a wide array of legal areas?
There are moments when I identify all too well with the adage "jack of all trades and master of none" as a general practitioner, given the sheer scope of work. Apart from needing strong foundations in all areas in which you practice, you also need to constantly stay on top of domain developments – be it a landmark judgment settling (or-unsettling) a substantive question of law, or an obscure circular from a local authority that manages to make existing workflows obsolete in one swift stroke. Many colleagues also argue, perhaps rightly so, that the world is heading towards super-specialization. Increasingly complex problems call for increasingly complex solutions, and some say that it is simply too difficult if not impossible to gain the required level of insight into multiple domains at once.
However, for every moment of uncertainty, there are two others to remind me that there is still immense value in what we do. It is always an advantage to have a 360-degree perspective on briefs, as it helps avoid situations where you win the battle in one forum yet lose the war in another. Such a perspective only comes with experience gained by handling matters across domains and forums. We also do not work in silos and make it a point to enlist the help of domain experts as and when required.
In addition, and most importantly, the subjects we handle are all interconnected at various levels. It is not possible to practice say corporate or commercial law without having a good grip on property and tax law. Ultimately, what makes a good lawyer is their innate understanding of how people work and think. The broader your sense of how and what makes the world tick, the more effective you are as a lawyer.
You've represented both government and non-governmental organizations, as well as tier 1 and 2 law firms. How do you adapt your approach when working with different types of clients and organizations?
Every client, whether a government organization or a business, has a set of attributes that is unique to them. This could be their nature of work, familiarity with the legal system, reporting requirements, personal convictions – the list goes on. There are some clients who need to be sat down and patiently walk through their legal strategy many times over, while there are others you may not meet in person at all and with whom you interact only when strictly necessary. Needless to say, a one-size-fits-all approach will not work here and you are expected as a lawyer to tailor your approach based on the unique attributes of the client as well as the matter at hand.
While the specifics may vary, there are some aspects of client relationships that stay the same irrespective of the client. For instance, I make it a point to handle every client with a high degree of professionalism, always respecting the human element behind each litigation. I do not differentiate my clients on an interpersonal level based on where they come from or what their background is. Lessons learnt from working with some clients can also be transposed to others, making the overall processes stronger.
As a guest lecturer at several universities and a guest editor for peer-reviewed journals, you're deeply involved in legal academia. How do these roles complement your legal practice, and what do you enjoy most about them?
While I have carried forward an interest in legal academia from my law school days, I am not sure it would be accurate to call me "deeply involved" at this point, as time and bandwidth constraints have certainly impacted my involvement. In the past, I used to be a frequent contributor to my university law journal and newsletters, as well as some external publications. We had an in-house knowledge building team at LKS, whose high-quality content kept us young lawyers on our feet and up to date. At Oxford, I was part of the South Asian Political Thought Discussion Group and occasionally coached younger students for moots and peer-reviewed their papers. I still receive invites to deliver guest lectures on tax and insolvency law from time to time and speak at various events / platforms.
I believe it is important to keep in touch with legal academia in whatever limited way our work schedule permits. Making time to read the right literature and also interact with students and other academicians will go a long way in strengthening one's knowledge pool, particularly on aspects one may not routinely encounter in the course of work. As the rush from one matter to the next rarely leaves room for creative thought or knowledge-building, it becomes necessary to find other ways to organically stay in touch with academia. This could even be something as simple as setting aside time to discuss learnings with peers and colleagues.
You've been recognized with awards such as the "Emerging Women's Leader" award. What do you believe contributed most to your success, both academically and professionally?
Success in any field in my opinion is largely the product of three things – determination, hard work, and consistency. If you give enough time and commitment to anything you do, success will find you sooner or later. Cliched as that might sound, I can say from personal experience that the formula does work. I had my priorities well-set from a very early age and was highly driven to be good at whatever I did. I knew my strengths and weaknesses well, and I put in as many hours as it took to get the results I wanted. I was also fortunate to have a good support system of family that helped me however they could, especially my parents, my husband and one particular maternal uncle, be it through words of encouragement to inspire me or objective reality-checks to keep me grounded.
In your impressive list of publications, you've covered topics ranging from tax law to arbitration. Could you highlight one area of law that you're particularly passionate about and why it matters in today's legal landscape?
Although I have written on a variety of matters in the past, they have all largely been the outcome and logical extension of some litigation or advisory opinion that I have rendered. This is an unfortunate reflection of the reality that litigation leaves very little time to focus on other areas of interest.
That said, if I were to highlight one area of law as my favourite, it would have to be insolvency and bankruptcy law. As an office, we handle matters under the IBC across all forums, from the NCLT up to the Hon'ble Supreme Court of India. This has given us a well-rounded and elaborate perspective in handling complex IBC matters. Our interactions with a variety of stakeholders including shareholders, directors, creditors, resolution professionals / liquidators and others in the system have not only helped us better understand the commercial motivations behind many decisions made in the IBC space, but they have also given us the ability predict with some accuracy the roadblocks in a resolution / liquidation process and plan around them. India's experience with insolvency and bankruptcy may still be maturing, but I very much look forward to continuing my work in this evolving domain.
Given your extensive experience in the legal field, what advice would you offer to recent law graduates who are just starting their careers and navigating the legal profession?
As a first-generation woman lawyer, I was told at various points throughout my journey that the road ahead would be more than a little challenging. When I left my plush corporate job and set out to read for the BCL and thereafter, came back to India to be a full time litigator, there were several well-wishers who gave me similar caveats about the transition to litigation. I can now say with the benefit of hindsight that they were not wrong. There is a lot of struggle and even more uncertainty, especially as an independent practitioner. In my initial years of independent practice, the lack of definite answers like where / when / how will the next brief come if they come and will they pay, were all very unsettling. And very honestly, they still are.
What I was not told enough however, was how rewarding an experience it is to brave the storm and watch yourself grow into the lawyer you always wanted to be. It is in fact the years of struggle that taught me to trust myself better. I took many leaps of faith, some small and some big, I made mistakes, learned from my mistakes, sought help and gave help where I could, and made it my life's mission to pursue my dream of becoming a good lawyer. I will take the very fact that I am speaking to you now as proof that all the time and effort put in over the years did pay off.
This would be my advice to my future colleagues who are just stepping into the legal profession as well. You have chosen a career full of promise and intrigue. The road to success may be more treacherous for some of you than others, but it will not be easy for anyone. The law truly is a jealous mistress, and will demand all the attention you can give. However, if you give it the attention it deserves, the sky's the limit. Take the time to introspect and know the direction you wish your career to go, keeping in mind that there always is room to reorient down the line. Once you have this clarity, work with an office that teaches you not just the subject but also the smaller life lessons that will help you in your career. Build a robust network of friends, colleagues, and acquaintances, as the importance of reputation through word-of-mouth cannot be overstated. Last but not the least, never stop learning. There is an ocean of knowledge available at your fingertips – make good use of it.