This interview has been published by Priyanka Karwa and The SuperLawyer Team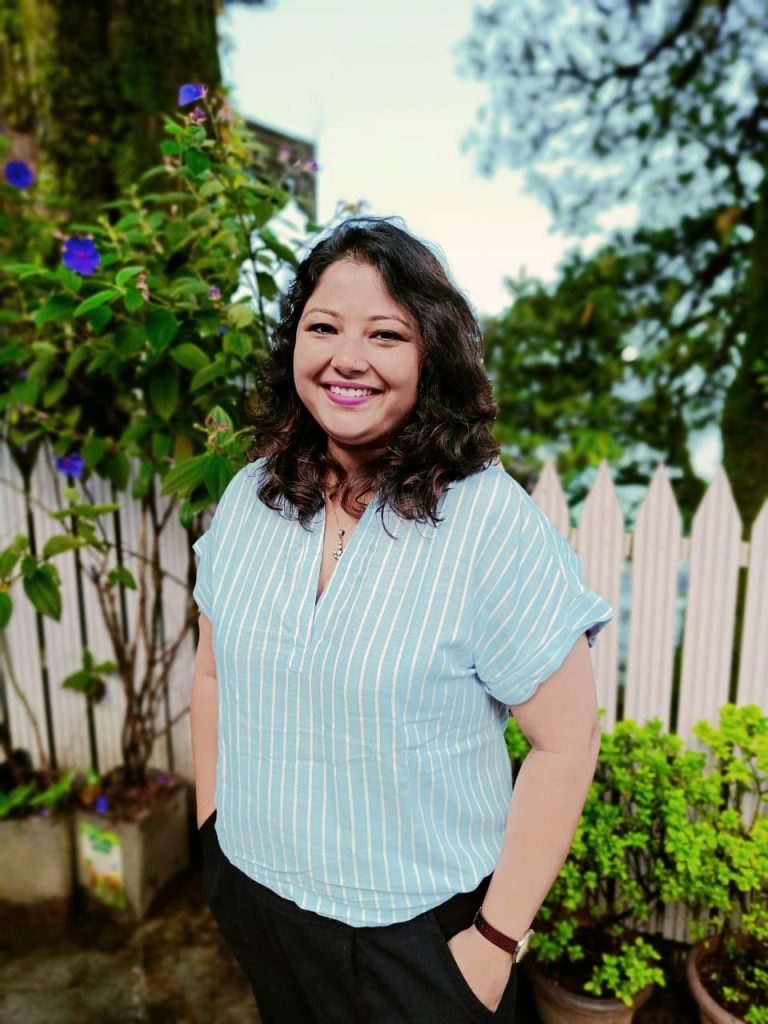 Could you please tell us about your journey from Kolkata to the United States for your studies and how you ended up pursuing a career in law firm brand consultancy?
I pursued an undergraduate degree in Marketing from North Dakota State University. Moving to the US for my education changed my worldview in unthinkable ways. I decided to explore marketing and branding for niche sectors like finance and investments. Moving to law firm brand consultancy was not necessarily planned, especially because marketing and business development weren't something law firms openly engaged in, particularly in India.
After shifting my base back to India, I started my law firm brand consultancy journey as a Business Development Manager with Singh & Associates (now S&A Law Offices) over 13 years back. At the time, law firms had just begun to invest in branding and business development. As someone without a law background, the initial days were quite tough. I put in tremendous efforts to grasp the technicalities of law and understand the legal sector. Over the years the legal sector brand consultancy space has grown exponentially, and I feel grateful to have played an instrumental role in it. My niche in the legal space has led me to work with numerous growing and boutique law firms. I have helped create their brands and positioned them in the legal industry with a strategic and goal-oriented outlook.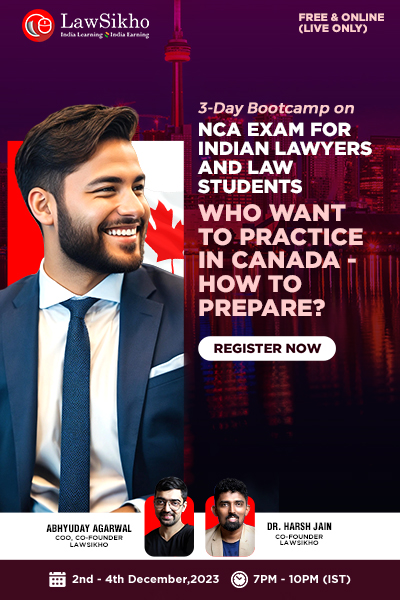 How did your academic background in marketing shape your approach to brand consultancy, especially in the legal sector?
The strategic and result-driven approach towards marketing and branding in the legal sector has a lot to do with my education in the US. My experiences there forced me to think out of the box and explore something unconventional. For regulated sectors, like law, it is important to ensure compliance with statutory restrictions across all marketing initiatives, making it a bit more complex as compared to the open sectors. So, naturally, very few marketing graduates drive their focus in that direction. This was particularly true when I started my professional journey. And I took it as a challenge. Owing to my strong academic background in marketing, I have dissected marketing strategies for law firms into a four-pronged approach –
What are my clients' vision and goals?
Which pain points am I solving for my client?
Is my strategy aligned with the current industry practices?
Does my strategy go above and beyond the common industry practices?
The branding strategies I have developed based on this approach has brought yielded good results across my client portfolio Now, as the Founder & Principal Strategist at WeYou Partners, it makes me so happy that I get to share this approach with my team members, impacting the young generation of the legal industry to explore this as a viable career choice.
WeYou Partners is known for its niche brand consulting services for boutique and growing law firms. Could you share some of your most significant successes in helping brands with their image and positioning?
In my career as a brand consultant for lawyers and law firms, I have worked with wonderful organisations and have been a part of their growth story.
In 2019, I took to the solopreneur journey and established WeYou Partners. At WeYou Partners, I have and continue to work with some amazing law firms, offering expert strategies and insights in their branding and practice development initiatives. To share some of our significant successes, we worked with a 16-year-old (formerly) IP-centric law firm to help position and grow its corporate practice. I helped enhance the firm's awards, recognitions, knowledge management and brand identity, focusing on their corporate practice.
We helped streamline branding and knowledge management processes for a specialised energy law firm. Formulated strategy for building the brand through social media, advised and assisted the firm in establishing a third-party platform for showcasing their knowledge in the energy, infrastructure and technology sectors, hence, resulted in the firm's brand elevation.
We helped a full-service boutique law firm separated from a renowned Tier-1 IP firm, to position themselves in the international legal industry. Keeping in mind their strategic preference towards organic and value-driven branding initiatives, I developed a simple yet impactful branding and positioning plan for the firm. Today, the firm works with globally renowned law firms and organisations.
My team and I worked with the new management of a 30-year-old legacy law firm to rebrand, restructure and position the firm under new management, keeping its previous goodwill safe and positioning the firm as an IBC-focused boutique.
Over the years, we have become the brand consulting firm of choice of top-tier law firm partners setting up their own specialized practices. We have had the pleasure of working with several tier 1 former partner led firms across the start-up, private equity, banking, real estate, fintech sectors.
These are just a few examples of the tremendous results we have brought for growing and boutique law firms over a short span of time. We've been fortunate to work with a lot more boutiques and mid-tier firms over the years.
In addition to your professional achievements, you're also a trained Indian classical traveller, dancer, and an active food blogger. How do these personal interests influence your professional life and brand consultancy work?
I like to maintain a healthy work-life balance and it is something I have consciously fostered within WeYou Partners as well. Traveling, Dancing and food blogging are my ways of decompressing after a busy work day/week/month. It helps me maintain a centred and refreshed professional outlook. Creativity and clarity of thought are extremely crucial in branding. My personal interests help alleviate any mental exhaustion, ensuring that I am ready when my duty calls.
You've been recognized by Forbes India as one of the Top Law Firm Management professionals in the Legal Powerlist 2022. What do you believe sets you apart and has contributed to your recognition in the legal industry?
I consider branding as an investment a law firm makes in its future, so my focus is always on maximising the clients' returns with a strategic and ROI-driven approach. Further, branding for law firms cannot be compared to branding for other sectors. Any branding and positioning strategy for law firms needs to respect the nobility of the profession itself. I maintain a principled approach to brand building which ensures that the law firms I work with become perennial legacies, and not just another trending brand. I also believe innovation and learning should never stop. I make a conscious effort to keep myself apprised of new technologies, market trends, and international best-practices. This helps develop strategies that learn from the past yet are futuristic in nature.
I truly believe these key attributes set me apart and have contributed to my growth in the legal industry. I see the Forbes recognition as a beginning and not as a culmination of my career. My team and I are just getting started!
Could you share more about your role as the Founder of W.A.L.You (Women. Action. Law & You) and its mission in supporting women leaders in the legal industry?
My passion project, W.A.L.You, is a networking platform for women leaders in the legal industry who come together to exchange ideas, connect, mentor, and add value to each other. W.A.L.You challenges the traditional gender dynamics in the legal industry and is a forum to push the sector in the right direction.
Throughout my life, I have met women and men who have shaped me in unimaginable ways, and I wish to give back as much as I can. When I founded WeYou Partners, I had a vision to empower women and help them achieve their rightful place in the legal industry. It makes me so happy to say that the WeYou Partners Team shares this vision and is 100% women-led across the hierarchy.
During your career, you've held various positions, such as Founder at WeYou Partners and W.A.L.You, Principal Consultant at Lex Witness and more. How did these roles contribute to your growth and expertise in the legal and corporate affairs sector?
I am fortunate to have been a part of some of the most amazing organisations, right from the beginning of my career. The experiences and insights I gained from my other roles have made me the professional I am today. Even when I started WeYou Partners, I had a singular goal in mind – I wanted to take my learnings from my career so far and close association with legal publishers, media houses, law firms of all sizes & tiers and legal professionals across practice areas, to build a growth-centric firm of my own. The people I work with inspire me to maintain a strong work-ethic and consistently deliver quality work.
As someone who has navigated a successful career journey, what advice would you give to fresh graduates looking to enter the world of law, brand consultancy, or any other profession in today's competitive job market?
To the fresh graduates, I extend this heartfelt advice: embrace individuality and seek constant learning. As you step into today's competitive job market, your personality, growth mindset and differentiating skill set are the most important things. Don't merely chase success; explore different things to find the one you are passionate about and pursue it. Take challenges as stepping stones, because each one will shape your resilience and determination. Every setback is a setup for a comeback. Believe in your dreams, work hard, and, most importantly, trust the process.
Get in touch with Pramita Sen-