Janaki Bhide graduated from ILS Law College, Pune in 2012. Her interest in Intellectual Property law led her to move to London right after graduation and pursue Masters in Intellectual Property law from Queen Mary University London. She also holds a Diploma in Corporate Commercial Law and Mergers and Acquisition Laws. Thereafter, she came back to India and started working as an Associate at W.S. Kane & Co., one of the prestigious IP law firms in India.
In this interview, she talks about:
Her time at ILS amongst co-curricular activities
Deciding to pursue Masters in IPR after graduation
Law School experience at Queen Mary University of London
Induction and work at a top IPR Law firm: W S Kane & Co.
Most of our readers are law students and young lawyers. How will you introduce yourself to them?
Hi all! I am a lawyer working with W. S. Kane & Co. as an associate for the past one year. I graduated from ILS Law College, Pune in year 2012. Shortly after my graduation I moved to London to pursue my Masters specializing in Intellectual Property Law from Queen Mary University of London. Presently I am working in Mumbai. My career as a lawyer has only just begun!
How did you gravitate towards law? Why law and not engineering or medical studies?
I belong to a family of lawyers. My grandfather and my father are in the same profession. Since my childhood I have had affinity towards law. In school, I particularly enjoyed political science, English literature and science. I was also actively involved in theatre activities, debates and elocutions and cultural activities. I gravitated towards law as it is a very challenging profession. As a lawyer one has to constantly learn and adapt.
Please tell us about your time at ILS.
ILS is a great college. It has a great legacy. So personally I believed it was the right choice for me. It was a big step since it was my first time outside my hometown. It took me some time to adjust, but after that I ended up having a great time in Pune! I made some amazing friends.
Apart from the subjects which were part of my curriculum, I also took up short specialized diploma courses in International Human Rights, Mergers and Acquisition Law and Corporate & Commercial Laws.
I was greatly involved in college activities, the cultural team and the theatre group in particular. I participated in many inter-collegiate drama competitions. As a part of cultural team I was responsible for organizing a lot of activities in college. Five years spent at ILS were very instrumental in shaping my personality and making me the person I am today.
Right after graduating, you went for LL.M. When did you finally decide that you need to do masters? What were the considerations you had in mind while looking at various universities?
Yes, I went for my masters right after my graduation. I think it is a personal decision. I made the decision after a lot of counselling from home and other senior students. It was general opinion of everyone that it gets very difficult to go back to the learning phase after you start working and making money. I started looking out for good universities in my final year of graduation. I was searching for law schools that offered strong courses in Intellectual Property Law.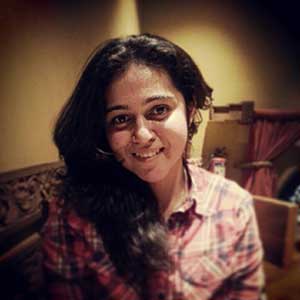 How did you choose Queen Mary over other colleges? What was the decisive factor? How should one go about choosing a university?
I think it is very important while choosing a University to carefully go through the courses offered, the faculty teaching the courses and its reputation. You must keep in mind that the highest ranking university might not have the best academicians for the course you are interested in.
I was really impressed by the courses offered at QMUL. Intellectual Property courses at Queen Mary are some of the best in the world and students get opportunities to learn from the best IP practitioners and luminaries in the profession
I would also advise students to also get in touch with the Alumni or current students from the University you are interested in and find out more about the academic as well as the cultural atmosphere surrounding it. I contacted a couple of seniors from ILS who were then studying in QMUL and through them I got a lot of information about the culture in the University.
.
Would you tell our readers about the application procedure and other requirements?
The procedure for application in a foreign Law School is quite standard. Every university has specific conditions/factors that they consider while accepting students. Be sure not to overlook them and apply accordingly. Since India is not an English speaking country, clearing International English Language tests such as IELTS or TOEFL is an important criterion. Another important thing would be getting recommendation letters from your professors, lawyers you have worked with in the order of relevance to your planned course of study. Next up is getting your Statement of Purpose (SOP) right. Your SOP needs to be properly written. Apart from these things every university would obviously be looking into your academic background, extracurricular/ co-curricular activities etc.
What were your areas of interest while you were an undergraduate student and how have they helped in choosing your subjects/courses for the LL.M programme?
Your graduation curriculum involves a plethora of subjects that you are required to study during your five years. It is only towards the final two years that you are allowed to choose one subject of your interest in a year. I found Intellectual Property very interesting and entertaining when I attended the first orientation class and I took that up as an optional subject. But of course, studying IP for one semester was way too short a time to understand it completely. It was after that semester I decided that this is the subject I would like to explore more and build my career in.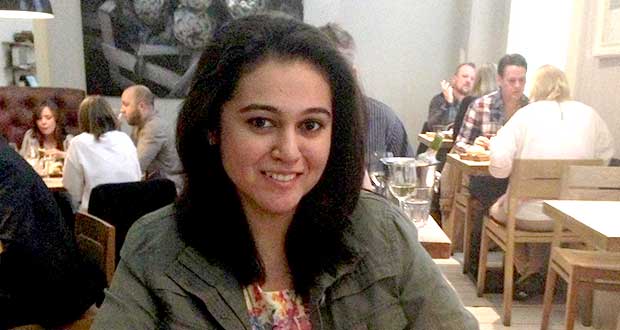 Tell us about your time during LL.M. What kind of activities were you involved in over there?
Time spent in QMUL was very enriching and enlightening. I was exposed to new experiences, new cultures and a new lifestyle! Education system there quite suited my expectations. Universities in the UK have a more wholesome approach towards studies. There is less classroom teaching compared to Indian Universities. Students are given study material for pre-class reading so that all students enter the lecture with a basic awareness of the subject. All the students are encouraged by professors to share their viewpoints. As a student of QMUL I had access to two libraries which included access to IALS, one of the greatest libraries in the world. I was quite relieved to have only 4 classes per week, which ensured that I had plenty of time to read up, participate in extra-curricular activities and take up a part time job.
I got a chance to participate in the "Oxford Price Media Law Moot Court". It was an altogether different experience for me to be part of an International moot team and compete with the chosen teams from the best law schools and be judged by experts from all over the world. Participating in the moot made this otherwise impossible dream come true!
I also wrote a runner up prize winning essay for Prieskel Prize Essay Competiton 2012-13 on "Open Source Free Software: Current Issues in IP".
Soon after Masters, you joined W S Kane & Co. as an Associate. Tell us about your induction into the firm. What does a normal workday entail?
Yes, soon after I returned from my masters I joined W. S. Kane & Co. I was keen on working here as it is one of the best firms for IP Law in India. Managing partner of the firm, Mr. Himanshu Kane is one of the most knowledgeable people in the IP circle. Working with someone of Mr. Kane's standing & expertise is providing me with a strong foundation with regards to IP.
WSK has a good work culture. People are very friendly and there is a lot of encouragement to new entrants to the profession like me from the seniors. One thing I appreciate the most is their open door policy. Anyone can approach any person from the senior management including Himanshu Sir. People are always willing to help out.
I am passionate about my work and truly enjoy working in the field of IP. I just finished one year at WSK. My career has only just begun!
Does W S Kane & Co. take interns? What do they look for in their prospective interns/employees?
Yes, WSK does take interns. I would say sincerity and a genuine liking for the subject is an important criterion apart from a good academic background.
Many lawyers would say that the actual learning takes place in the years of practice. How far would you say it is true? What was the case in your situation?
I absolutely agree with that notion. I finished my graduation and went straight to LLM, but I would say that my real education begun last year when I started working. All the subjects you studied at Law School, everything you know is put to test every day. You also get to learn and develop valuable skills such as drafting, communicating with clients so on and so forth. Since the field of IP is so dynamic and ever changing, there is always a lot to keep up with. It is also very important to keep reading and updating yourself.
What would be your advice to students interested in Intellectual Property Rights?
Intellectual Property Law in India is growing at an exponential rate. There is tremendous scope for growth. I would advise students who are interested in making a career in IP to keep up with the latest developments and judgements. They should also try and secure internships with good law firms practising IP. It would also help to take up diploma courses in Intellectual Property. All the best!
In closing, I would like to thank you and congratulate you for this wonderful initiative that is SuperLawyer. I am sure a lot of young students will benefit from this forum.