Jeevan Ballav Panda graduated from Hidayatullah National Law University, Raipur, in 2008 with Distinction in Environmental Law and Intellectual Property Rights. He has experience handling litigation and arbitration proceedings including interaction with clients, liaising with clients/ counsel, undertaking legal research and formulating strategies, drafting and preparing pleadings, briefing and assisting counsel, regularly appearing and arguing matters before the Supreme Court of India, Delhi High Court, National Green Tribunal (Principal Bench, New Delhi), National Company Law Tribunal (Principal Bench, New Delhi), Debt Recovery Tribunal, Delhi and Arbitral Tribunals (both domestic and international).  He has also appeared before Calcutta High Court (Original Side & Appellate Side), Goa Bench of the Bombay High Court, Jharkhand High Court, National Green Tribunal (Southern Zone, Chennai), City Civil Court, Calcutta, District & Sessions Courts, Magistrate's Courts, Labour Courts/ Industrial Tribunals, Consumer Forums, Trade Marks Registry and other administrative/quasi-judicial authorities.
In this interview we speak to him about:
His time at HNLU
Dispute Resolution and Environment Law
His experience thus far
How would you like to introduce yourself to our readers?
It is indeed my profound pleasure and privilege to give this interview. I would like to thank SuperLawyer for giving me the opportunity to help its followers in whatever possible manner.
I was from the science stream and was supposed to be a medical aspirant but destiny had some other plans and it was by chance that I ended up pursuing law in the first batch of HNLU. The five years of Law School saw a complete metamorphosis of my personality from an introvert and reserved individual when I joined in 2003, to pursuing Dispute Resolution practice after graduating in 2008.  Being in the inaugural batch of the university gave me much needed exposure and I thoroughly enjoyed the five years in law school by participating as a speaker in some of the most reputed Moot Court competitions across the world, participating in about a dozen seminars/ conferences, publishing about twenty articles, being the first in the university to do a foreign internship, first in the university to get a pre-placement offer (PPO) and ultimately  working in one of India's oldest and leading full service law firms for the last nine years or so.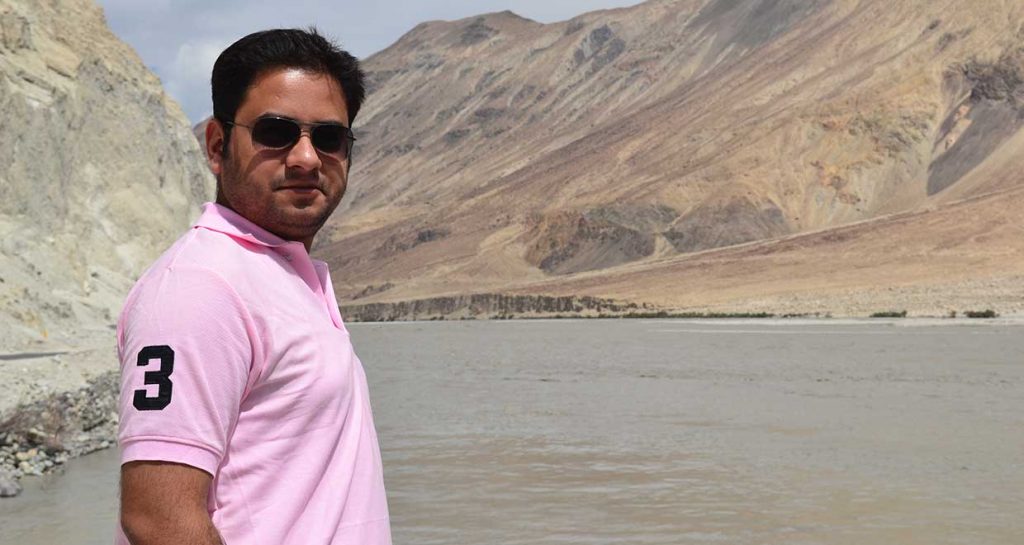 What motivated you to opt for legal studies after school?
As I said earlier, I was from the science stream and was supposed to be a medical aspirant, considering the fact that that was the most conventional career choice at the time. Law was never considered as a preferred career option then and was looked down upon and perceived to be pursued by those who did not have any future in engineering or medicine. Though I came from a family full of engineers including my father, sister, cousins and later my wife, I was personally never keen on pursuing engineering. I have always been fascinated with cars so my heart at some stage wanted me to pursue Automobile Engineering but my mind deterred me from doing so because even this field required studying some common subjects like other Engineering courses. I was also not confident of pursuing Medicine as a career option.
It would not be out of place to admit that right before my class 12 examinations, a discussion with my maternal grandfather Mr. Bisweswar Purohit (who is well known and a leading Advocate in Western Odisha) and whom I hold in high esteem really convinced me into pursuing law. My maternal grandfather who recently stopped practising after about 55 years of practice, was a self-made man and as a child I was always attracted towards the respect he commanded in society and the unlimited scope of emoluments the profession provided on being successful. As luck would have it  I did not score good ranks in the Medical or Engineering entrance examination and around the same time someone told my father in his office that with the advent of the five years integrated law course from National Law Schools, law has a great scope in the near future. On enquiry it transpired that the due date for appearing in the National Entrance Test (NET) of the then existing five National Law Schools were over. I was not interested in losing out a year by preparing for any course. Coincidentally my sister found a Newspaper Advertisement for commencement of HNLU and that the NET was scheduled two days after. I appeared in the NET by travelling to Raipur the very next day and when the results were out I was pleasantly surprised to have been shortlisted. That's my journey of landing in a National Law School.
Give us a brief overview your HNLU experience.
In my opinion, five years of law school is a great opportunity for each student to experience the wide range of extra-curricular activities that it offers apart from the courses offered as part of the academic curriculum. When I graduated in 2008, an NLU tag possibly had more significance because NLUs were considered to be equivalent to IIMs or IITs for law and it gave you a good platform. Needless to mention, you still had to make good use of the platform and prove yourself. However, today with NLUs mushrooming across various states and several private and other law schools doing equally well in terms of exposure, faculty, and facilities, I do not think that not having an NLU tag is in itself a set-back, if otherwise the student is passionate about law and focused. The private and other law schools these days have discipline in their management and a wide variety in their course curriculum with mandatory attendance for classes, internships made compulsory and student exchange programmes with universities abroad providing excellent exposure and opportunities.
Being in the first batch of HNLU was in fact a blessing in disguise since it was a small batch of about 50 students from different corners of the country. We had the advantage of being taught by some of the most experienced and brilliant legal minds from across the world and also were usually the first choice for being considered for representing the university in any competition or forum. Moot Courts gave you popularity amongst the junior batches, even more than topping the semester and I realised it very soon. Apart from that, the in depth research and team work that it brought in motivated me to participate as a Researcher in the Surana & Surana Corporate Law Moot Court Competition in the second year of law school itself. Thereafter, I participated as a Speaker in various other Moot Competitions like Henry Dunant, Commonwealth, Murdoch University International Maritime Arbitration and Willem C. Vis International Commercial Arbitration (West) and gained experience which immensely helped me during my initial days as a qualified lawyer to cope up with the pressures of a matter. I participated in various seminars and conferences as a Speaker on contemporary issues/ subjects both in India and abroad.  I converted my project papers into articles and got them published at various national and international books and journals.
I utilised my extensive research work done at the Indian Society of International Law (ISIL) Library for the Murdoch University International Maritime Arbitration Moot Court Competition by applying and obtaining a month long Internship at Cocks Macnish, Perth, Australia before being joined by my team for the Moot Court Competition.
In your opinion, what are the activities that you would recommend as necessary experiences for every law student?
Internships, moot courts, client counselling, publications, seminars/ conferences, etc. are equally important as scoring good grades in the semesters. In my view, one should not lose out on the opportunities that the law course provides to a student because each activity has a significant role to build and shape significant skills like researching abilities, legal reasoning, analytical skills, confidence level, personality building, public relations, etc. which are indispensable in one way or the other for a successful advocate.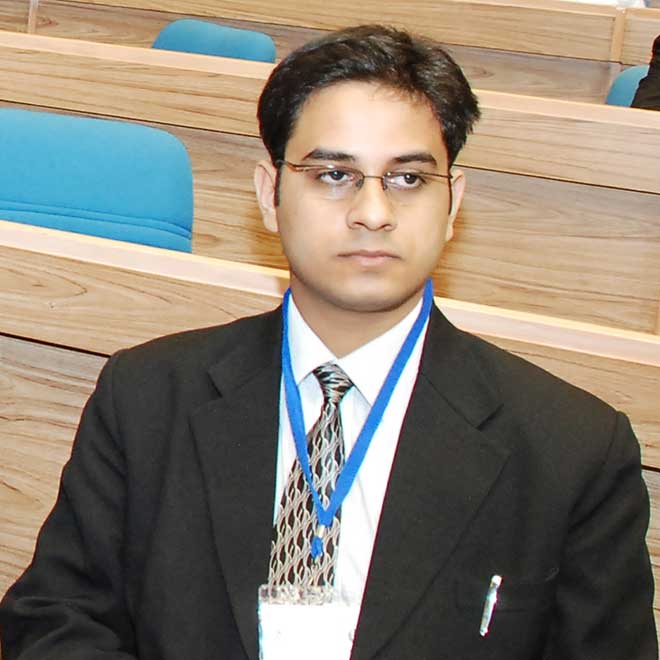 From your experience in legal writing, please share with our readers the kind of topics that one must write on if they hope to get their work published in reputed journals?
Writing is not something which came naturally to me. I tried to gradually improve this. In law school, I chose my project topics very carefully considering its relevance and wrote them after thorough analysis and research. Hence, it was easier to convert them into articles and make them worthy of publication. Writing article helps one to keep abreast with latest developments.
Even now, I continue to write articles and choose topics of contemporary relevance like the significant decision of the Supreme Court or a High Court on a particular issue, ambiguous/ conflicting legal position, absence of legislative framework or implementation mechanism in a particular field, comparative legal position across jurisdictions, change in law and implications thereof, etc.
For writing a good article to generate interest in the readers, originality, thorough analysis of the existing legal position and clarity of expression of views/ thoughts/ opinions are a must, apart from identifying the targeted readers. One should also consider his/ her own areas of interest before choosing a topic to write an article.
What kind of internships did you undertake during your student years?
I started interning with my maternal grandfather in the first year, followed by internships with the Senior Advocate in the Orissa High Court, Sandersons & Morgans, Kolkata, Khaitan & Co, Kolkata, Cocks Macnish, Perth, Australia and Zeus Law Associates, New Delhi. I did not have any references and managed to get confirmation for all my internships on the basis of personal application and calculated follow ups. With some contacts/ references maybe that I could have secured few more internships in other Tier I Firms, however there are no regrets.
I think these days securing a good internship is getting more and more difficult as the internships one gets is more to do with the contacts/ references one has. With a small legal fraternity and the increasing demand of students to pursue law, mushrooming law schools, the competition for securing an internship is increasing day by day with very limited number of slots left for internship through the internship coordination committee.
Choosing places for internship has got more to do with variety in the first three years of law school, such as NGOs, District Court, High Court/ Supreme Court and Company and narrowing down the choices in the fourth and fifth year depending on whether one is inclined towards Dispute Resolution or Corporate practice.
I still feel that one should make the most out of the opportunities that comes his/ her way. If one has options to choose from, then of course you can strategize and choose the internship that best suits your interests and profile in the longer run. I feel each internship opportunity is a chance of proving yourself and have an edge over others interning along and get noticed by the firm/ organisation. It is as good as giving an interview for securing a job on a continuous basis, with each day of your internship tenure giving an opportunity to exhibit your skill sets.
What are your areas of specialisation and how did you go about choosing these fields to specialise in?
In law school, our course curriculum BA LLB (Hons.) required us to choose two subjects as Honours/ Specialisation papers so I chose Environmental Law and Intellectual Property Rights. The choices were unconventional as majority of my batch mates chose Corporate Laws or the like. On the basis of my internships and inclination towards pursuing Dispute Resolution practice, I decided not to go with the herd mentality and saw lot of scope and potential in Environmental Law and Intellectual Property Rights in the near future. I could also secure Outstanding and Distinction Grades in both the Honours papers I chose. It is very important that one understands the relevance of a specialisation subject for himself/ herself and chooses the subject accordingly and not just for the sake of it or just because the majority is choosing it.
At what stage in one's law school life must one pick a specialisation?
In my view, in law school one must aim at learning and understanding the basics right. After completion of third year, on the basis of internship experiences one can make a broad choice of whether he/ she has an inclination towards Dispute Resolution practice or Corporate practice. The specialisation/ Honours papers, if any, may be chosen accordingly. The internships for the fourth year and fifth year should also be streamlined and planned in such a way.
In my view, after graduating irrespective of whether one has chosen Dispute Resolution or Corporate practice, it is important to build up a strong set of basic skills. Dispute Resolution practice and handling Court matters gives you that much needed exposure. However, most of the firms do not give you that exposure and in the event you are hired for Corporate or Real Estate or Tax practice, you are trained for such specialised area of practice from the first day of joining. Some firms do have a rotation policy by which freshers are given exposure to different areas of practice including Dispute Resolution for a year or two. I strongly believe that for every law graduate it is important to do Dispute Resolution practice on general laws and make the basic and foundation strong in first two to three years of their career. This is very important because once you have your basics right, it is easier to pick up a specialisation.
Who was your mentor, or main source of inspiration who/which motivated you all along the way?
While my maternal grandfather Mr. Bisweswar Purohit has been my mentor and continues to be my constant source of inspiration, different people at different stages have played a pivotal role in providing me the right guidance and advice. Needless to mention that a mentor can only show you the path and what is right and wrong but to ensure that the path is followed and the suggestions are effectively implemented is still to be carried out by oneself only.
In my association with Khaitan & Co., I have had the privilege of assisting stalwarts of the legal profession like Mr. Ram Kishore Choudhury, Mr. Pradip Kumar Khaitan, Mr. R.N. Jhunjhunwala and Mr. Padam Khaitan, and directly working under their supervision, guidance and advice. Their experience and expertise inculcated in me deep rooted traditions of integrity, the ability to handle complex situations in life and in profession with ease, discipline, humility, meticulousness and how to continue hard work irrespective of your position and stature because there are no shortcuts in life and no substitute to hard work. Mr. Pradip Kumar Khaitan and Mr. R.N. Jhunjhunwala being the senior most Partners of Khaitan & Co. have been like family and all along led me as my guru, philosopher and guide. Presently, I have the pleasure of assisting Mr. Ajay Bhargava and Ms. Vanita Bhargava, who have two decades of experience in handling complex litigation in diverse fields of law and have their unique ways of approaching a legal issue. Their success and popularity at such a young age is motivating and inspiring.
What does it take to make the cut and land a Tier-I job?
Ownership and belongingness towards the firm, combined with hard work, dedication, and responsibility in what is entrusted to you is important to make the cut. Hard work, discipline, honesty, integrity, sincerity, loyalty and willingness to learn are the quintessential attributes of a lawyer which are indispensable for a prospective candidate, whether it is a Tier I Firm or any organisation for that matter.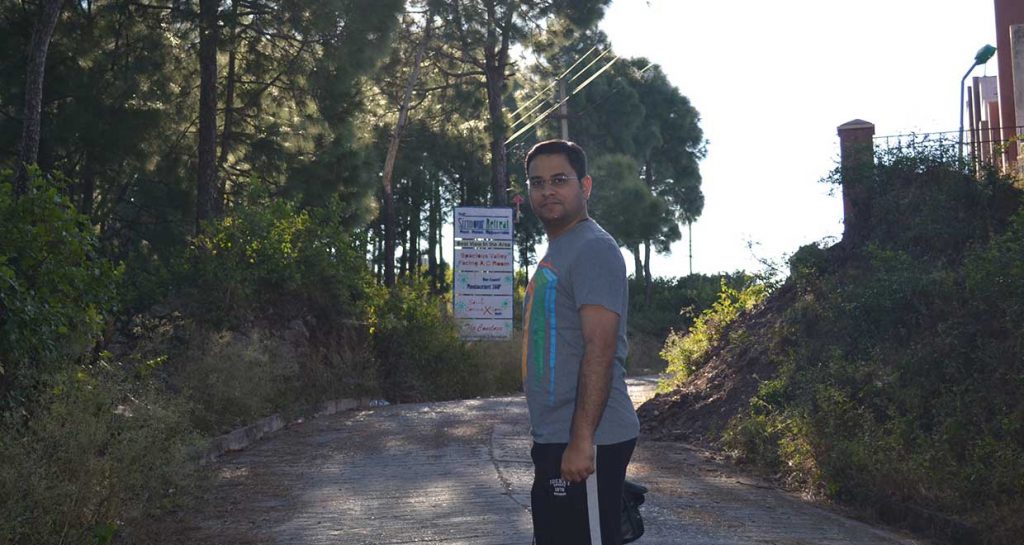 What is the level importance given to a student's Grade Point Average with respect to recruitments at Tier-I firms?
Grade Point Average may definitely give the student an edge over others on Day Zero to be shortlisted or interviewed by a Tier I Firm. However, mere Grade Point Average according to me is not adequate if the rest of the CV of the student does not reflect the overall outlook and personality required for the profile. An average student with better exposure in terms of internships and learning in those internships, moot courts, seminars/ conferences, publications, etc. may fit in to a role better than a topper of the batch with good Grade Point Average but no real exposure in terms of extra-curricular activities. I believe as a student of law it is important to be a Jack of all trades.
How do you say interns should go about their work at a firm like Khaitan, so as to get noticed in a positive way in the limited time they have?
Exhibit initiative and willingness to learn and having solution driven approach in the work assigned rather than sitting over the same work for days or weeks together without any progress. The four to six weeks tenure one gets as an intern is a golden opportunity to prove yourself and your skills every single day and project yourself to be better than the rest. Acclimatize to the working style and environment quickly, get involved with the work assigned, show ownership, responsibility and belongingness towards the legal issues and try to come out with high quality research and solution/opinion, as the case may be. Consider your internship as a now or never opportunity to get noticed (not only in terms of your talent but your behavioural skills as well) and secure a Pre-Placement Offer. I am sure such approach will have a lot of positive impact and definitely help in the longer run.
What does a regular work day look like for you?
In hindsight, I seem to have taken my school's (DAV Public School) motto of "Work is Worship" quite seriously. I am a workaholic and passionate about what I do. As a Dispute Resolution lawyer the day usually starts with early morning conferences, appearances before Courts preceded/ followed by discussions/ interactions with counsel/ senior counsel or other legal professionals in Court while waiting for matters or after that, dictating matter updates for clients, arbitrations in the afternoon/ evening followed by drafting pleadings/ opinions/ preparation for the next day matters.
I enjoy the presence of the firm, complexity of the matters, court appearances, dealing with high profile clients and matters that it provides but at times it does affect your work-life balance, which one has to cope with and sometimes accept.
Is there any other suggestion you would like to give to our budding lawyers?
Be honest and sincere to yourself and understand your strength and weaknesses. Take your decisions rationally and not impulsively. Self-motivation and self-confidence is very important. Learn to stay grounded and lie low with humility irrespective of whether you are flying high or passing through a difficult phase in life. Everything is temporary and change is the law of nature. Be passionate about what you do and do it like no one else can do it better than you.