Jyoti Singh studied law at Maharshi Dayanand University and graduated in 2000. She worked for a while at Dhir & Dhir Associates as a Principal Associate and is now a Partner at Phoenix Legal.
In this interview Jyoti talks to us about:
The reasons behind her career choices
Her experiences and learning curve while working with Mr. Jugal Wadhwa and Dhir & Dhir Associates.
Her views on the current legal education system
How would you introduce yourself, given that most of our readers are law aspirants, lawyers-in-the-making & young lawyers?
I am a lawyer who hails from Sonipat, a small city in Haryana, and currently a partner at a well-reputed firm thanks to my self-confidence, hard work, sincerity, and dedication.
Which incidents, influences or interests prompted you to think of law as a career? If not law, what other options would you have considered for a career?
My father currently practices in Sonipat and I have always seen him working very hard. He still wakes up at 4:00 a.m. and reads his briefs. His lifestyle used to fascinate me. But frankly, I had science as my subject in my 12th Standard. While I was taking up exams for pursuing a career in medicine, but after a detailed discussion with him about my future plans and career choices he ended by telling me that, "You argue so much, I feel you will make a good lawyer". I laughed it off. But today I surely am a lawyer, though still trying to be a "good one".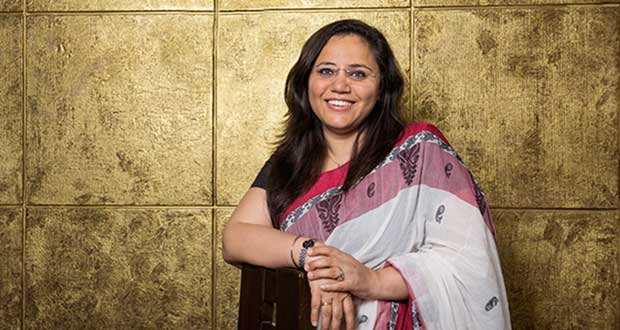 How would you describe your academic career while at M.D.U, Rohtak? What made you want to pursue an LL.M after your graduation from the same?
I was one of those students in M.D.U., who probably never bunked a class but still had my own share of fun at hostel. I used to take part in debates and essay writings etc. I pursued a LL.M because I like studying, and frankly while choosing "Winding up by Courts" as a topic of my dissertation I never imagined that one day I would be ranked as a leading lawyer in Dispute Resolution and Insolvency (Ranked by Chambers and Partners 2015 and 2016).
Did you indulge in any co-curricular activities such as debating or mooting while there?
I participated in debates and moot parliament etc.
What made you target a litigant's practice straight out of law school?
My father was and is my inspiration, he is a litigator so it came to me naturally.
What would you say are the greatest learnings from your time spent with Mr. Jugal Wadhwa?
In terms of law and procedure, it was an enriched legal experience where his knowledge of the same helped systematically build my foundations of law. While practising in the district courts and the High Court of Delhi, it exposed me to both the procedure and the original side of litigation itself.
How did first-hand exposure to the legal system in all its glory affect or influence you?
The deeper I went into the profession, the more I was convinced that this is what I want to do all my life.
What prompted the shift to Dhir & Dhir Associates? How did your experience there differ from your earlier experiences?
With Mr. Jugal Wadhwa, I gained a lot of experience in civil and criminal litigation after which I wanted to shift to a law firm. At Dhir & Dhir, I worked with a team specialising in proceedings at AAIFR and High Courts, and slowly started looking after work at various High Courts. The travel intensive nature of my work there increased my exposure to the same.
Why the special interest in Banking and Finance Litigation with a special focus on proceedings under SICA and Insolvency proceedings?
Dhir and Dhir has been a leading Firm in that area of law, hence it was only natural to have focused on SICA and insolvency proceedings.
Again, when and why did you decide to join Phoenix Legal in 2010?
Phoenix started in 2008 with a set of very dynamic professionals. I wanted to join a firm where I could grow with the Firm. I joined Phoenix, Mumbai office, in October 2010 as a Counsel and was made partner in April 2011.
How did your previous experiences help you or influence you through the same?
It helped be set up and grow through a litigation practice.
Your current profile seems fairly commercial and finance-centric under a larger purview of corporate law, how did you come to chose the same as your area of interest?
I would say that I started as a general litigator and I still do a fair bit of civil, contractual pre-litigation strategy and litigation/ arbitration. But, corporate, banking, and finance have been my core strength due to my extensive experience in these fields (be it advisory or disputes/ recovery).
What has your experience in dealing with foreign companies been like? How do they differ, if at all, from local clients?
Foreign companies are more professional in their approach but now the local companies are also reaching there.
What would you describe the work atmosphere as? How does the same play out in terms of work load and cooperation among those working with you?
Work atmosphere plays a very important role because you spend a majority of your time at the workplace. If your colleagues are helpful and seniors are motivating, then it surely acts as a catalyst in facilitating the growth of any individual and the organisation as well, because I believe that "Happy and successful Employees make a Happy and successful Organisation".
How taxing would you describe your work as, does it afford time for a life outside the office?
I love what I do and I can't see myself doing anything else. I am passionate about my work and hence it's not taxing at all. I am an early riser, so I get my share of "me" time and remain much contended with that.
Looking back, how different would your experience have been if you were at a national law university?
Education systems makes a lot of difference. Surely there would have been a lot of value added.
What is your opinion of the current legal education system for law students given the internship and material intensive five or three year programmes? How does the same affect your hiring policy?
I really like the current education system. I see interns at my firm. Some of them "are very good lawyers in making". We, in fact, sometimes absorbs interns as associates because we have first hand experience of their ability and attitude. I personally, in my team, have a few such examples of individuals who had interned with me and are/were working as associate.
If you were a law student today, would you do anything differently? If so, what would it be and why?
Yes, certainly. I would have done internships during my law course because getting exposed to practical side of law while gaining knowledge of the theory acts as a stimulant in becoming a good lawyer.
What would your parting advice be to our readers?
Work hard! Read Hard! Make books your best friend!