Kabir Dixit graduated from Campus Law Centre, Delhi University, in 2006.  Subsequently, he worked in the chamber of now Solicitor General of India, Sr. Advocate Sh. Ranjit Kumar for a year. Thereafter, he worked full-time for two years, and part-time for five years with KSB Partners (now SB Partners), with special mention for Mr. Kilanbi Singh Bedi. He has been engaged with litigation since then.
In this interview we talk to him about:
His experience as an AoR
The importance of working with a law firm in order to understand the judicial process better
His experience in litigation and at a law firm
Tell us about your time as a law student.
I ventured into law at a time when the discipline was considered a back-up option for failed engineering and medical aspirants. This was also a time when the NLU phenomenon was taking over the legal industry. In law school, I interned with Trial Courts, Centre for Study of Developing Societies, and certain law firms which did not deal with Corporate Law.
In my first year after graduation, I worked with Sh. Ranjit Kumar who was a Senior Advocate then (now Solicitor General of India). He was a one man army and it was astonishing and encouraging to see how much a single person could achieve while sitting alone in a room, reading case laws and preparing matters at hand. However, because he did not ever feel the need for associates or interns, I probably could not contribute as much as I would have liked to.
What motivated the shift from litigation to a law firm?
Taking up a law firm job was mostly because of the necessity to pay living expenses in a city like New Delhi (remuneration with Sh. Ranjit Kumar was negligible and the law firm paid a lot). In the firm, I was earning equal to what my father earned while working as a Central Government employee. In addition to the monetary incentives, I also felt like I was making a more substantial contribution as the firm had just started out.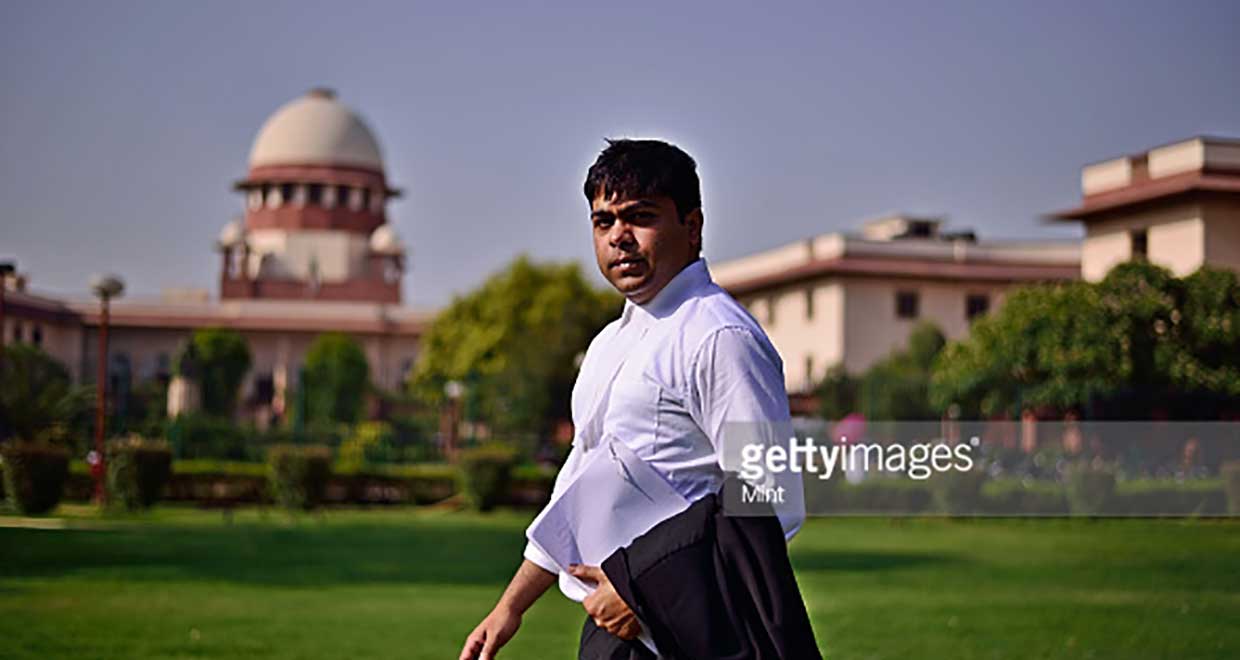 How did you move back to litigation again?
Inside my heart, I always wanted to pursue Litigation. I took a sabbatical of six months and went to my hometown to decide what to do further in life. A friend of mine made me meet Mr. Jaideep Narayan Mathur (then Additional Advocate General of Lucknow) and I joined him. There, another mentor of mine was his brother Mr. Dhruvi Mathur, from whom I learnt a lot. Both of them were top counsels and the experience was supremely exciting. The level of competence from colleagues was excruciating and the talent pool was amazing.
How challenging was the experience of setting up independent practice and working in Delhi?
I was very sure that I wanted to settle in Delhi and also that I wanted to work in the Supreme Court of India as I used to look up to Mr. Rohinton F. Nariman (who was also from my college). Practising in Delhi was culturally different than in Lucknow and a tad bit more competitive as high value matters were entrusted upon Senior Advocates and not young lawyers. However, I had good bit of work from the side of U.P. Govt as I was on its Panel of Advocates, but I wanted to help out individuals with their cases.
The struggle of setting up a practice was to make others understand that you are a competent advocate. Such an impression can be created by a lot of material things like fancy cars, a lavish office, a Mont Blanc pen, foreign holidays, etc. and this is the reason why you can see a fleet of luxury cars in the SC parking lot on any given day.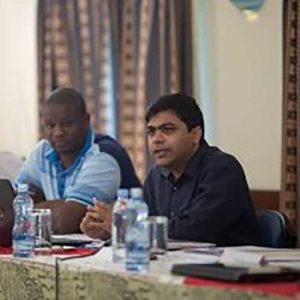 How did you crack the AoR exam?
Till 2015, my private work grew and I started to lose interest in government side work. I always wanted to be an AoR at the Supreme Court and I took a shot at it in 2015. My conceptual clarity of laws taught during law school and experience in litigation helped me crack the exam in one attempt. I also think the way you write your answers determines your success.
I was elated and overwhelmed to become an AoR and the fact that I was registered with the Supreme Court of India. Many new opportunities came my way as I was retained by PSUs and a couple of corporate. Also, I was treated specially by clients, and more recognition for work came towards me.
What would be your advice to young law students?
Students should have the sense of excitement and hunger and zeal to learn more. Command over the English language certainly helps, so if you don't have it, make efforts in that direction. Don't focus on money, be patient as money will eventually come, but give due importance to money. Also, entering into litigation, the stress free and thrilling environment (something new every day) makes work seem fun and you don't need a foreign country holiday to rejuvenate. Life at litigation is a marvelous experience.
I definitely provide internship opportunities to law students, they may reach me on  LinkedIn and send in their applications wherein I make sure that they learn drafting legal documents and researching case laws.