Kailash Vasdev is a Senior Advocate at the Supreme Court of India. He has worked with Senior Counsel 
Nonit
 Lal, then Justice BN Kirpal, former Chief Justice of India. He cleared the AOR exam in 1981. He became member executive of Supreme Court Bar Association in 1991 and was instrumental in creating 1st Advocates Welfare Fund in Supreme Court. He was designated as Senior Advocate in 2000. He has a huge number of cases to his name, including sensitive cases like that on the death penalty. He has more than 1400 reported judgements to his name.
In this interview we talk to him about:
Designation of Senior Advocates
Qualities expected of a fresh entrant in litigation
Importance of mentors at the starting of one's career.
HOW WOULD YOU LIKE TO INTRODUCE YOURSELF TO OUR READERS? PLEASE TELL US SOMETHING ABOUT YOUR PRE-COLLEGE LIFE?
I am a lawyer who respects the law and prefer to discharge my duties without fear. It is a lawyer's obligation to discharge his professional obligations with promptitude, correctness, and expedition.
COULD YOU TELL OUR READERS ABOUT THE FIRST TIME THAT YOU APPEARED IN COURT?
Within fifteen days of joining the profession in 1975, we were appointed as amicus to assist detenues under the Detention laws prevailing during the emergency. We were to assist the detenues in obtaining facilities in detention like medical care and other amenities. I knew nothing about detention. The Judge and the Additional Solicitor knew everything about this law. It was challenging for a fifteen days old lawyer to stand frightened in court with a single purpose of getting in client relief. Success came with learning.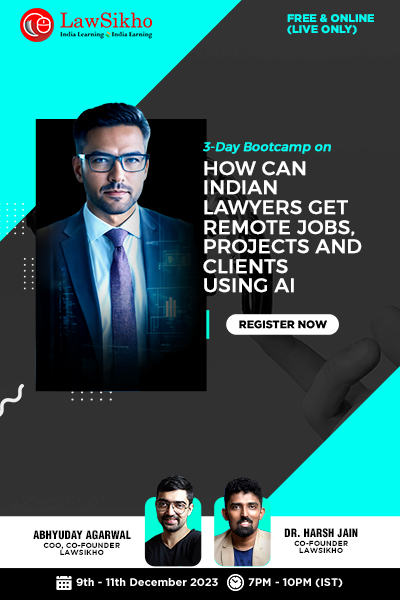 HOW IMPORTANT IS IT TO HAVE MENTORS FOR A YOUNG LAWYER IN STARTING HIS CAREER IN LITIGATION?
That can be controversial because in today's professional ethics new entrants necessarily look at high incomes. Good mentors do not have high incomes because they follow ethics both in fees and practice. Youngsters do not accept this. It was after fifteen years that we felt that we had learned some law. Today the feelings are different because all learning comes from behind the screen. Therefore, mentor selection is a choice for young lawyers.
WHAT FACTORS INFLUENCED YOUR DECISION TO BECOME AN AOR?
Drafting – learning to draft well because when you draft a petition you learn to be precise on facts and specific on the law. The absence of either kills a good case. Drafting is a learning experience.
DID YOU REQUIRE ANY PREPARATION TO APPEAR FOR THE SUPREME COURT AOR EXAM?
There is more to the AOR post exam. There is a prescribed syllabus. One needs to follow the syllabus and prepare themselves for the exam. But the real skills are developed post the exam.
WHAT SKILL SET IS REQUIRED FOR A YOUNG LAWYER AIMING TO BE DESIGNATED SENIOR ADVOCATE IN THEIR CAREER?
There are no more skills set – especially after 2017 judgement laying down guidelines for designation of a senior advocate. Eligibility set down by S.C. contractionary to Advocate Act where seniorship was a privilege by the court.
After Supreme Court judgement and High Court Rules it requires eligibility and skills are no longer required.
WHAT QUALITIES WILL YOU LOOK FOR HIRING A JUNIOR?
A young entrant is to learn as he gets along. He must be dedicated. The only single requirement is dedication.
PLEASE TELL OUR READERS OF SOME OF YOUR MOST MEMORABLE CASES?
Bhushan Singh v. the State of Punjab, 1983 judgment: Three people were sentenced to death; the Supreme Court acquitted one and reduced the sentence of two to life.
R.C. Sood v. the State of Rajasthan: High Court had created false evidence and relied on non-existing persons.
Detention Cases: On false implication, many people were taken into custody. The satisfaction of getting a detenue released on a false accusation is unparalleled.
 WHAT WOULD BE YOUR WORD OF ADVICE TO OUR READERS?
Keep money as your last call. It comes with dedication. Most importantly dedicate your time reading, understanding and improving the judicially settled law because you can change the judicial pronouncements.