Sameer Tapia is a founding and senior partner of ALMT Legal, which was set up in London in 2000 and now has offices in Mumbai and Bangalore. He has expertise in corporate-commercial matters, dispute resolution with a strong focus on aviation, real estate, and private clients.
Sameer graduated from Bombay University with a bachelor's degree in Commerce. He read Law from the prestigious Government Law College, Mumbai.
He regularly acts for various multinational clients in pursuing their contentious matters in India and has been retained by several corporates where he has advised them on commercial contracts, risk insurance, liability and regulatory matters.
Sameer has represented clients before various foras including the Supreme Court of India. He has a strong commercial acumen in dealing with disputes in various arbitration proceedings as well. He has also advised clients in high profile family disputes and matrimonial matters and acted as an arbitrator/mediator in settling complex family disputes.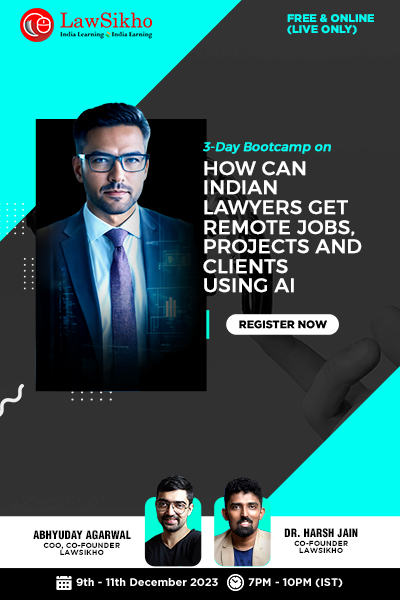 He regularly speaks at international conferences and has submitted papers on Indian Laws. He is a regular invitee and guest speaker at law schools and other prestigious institutions in India. He has also written articles which have been published in the International Bar News, India Business Law Journal, and various other chamber publications.
The Indian Lawyer 250, a guide to the leading business law firms of India, has featured Sameer amongst the top 40 individual leading lawyers, under the age of 45 years, in India.
HOW WOULD YOU LIKE TO INTRODUCE YOURSELF TO OUR READERS? PLEASE TELL US SOMETHING ABOUT YOUR PRE-COLLEGE LIFE?
Constructive Lawyer, Thinker, Traveler, Foodie, Passionate about Music Art and Culture.
Pre College – Was an introvert and shy lad, quite an athlete in school, a sprinter!
YOU ARE ONE OF THE MOST NOTABLE ALUMNI FROM GOVERNMENT LAW COLLEGE, MUMBAI. WHAT ROLE HAS THE COLLEGE PLAYED IN SHAPING YOUR CAREER?
A number of Legal luminaries have passed out of GLC which is notably one of the most prestigious and oldest institutions in India. The college had some very able professors and strong faculty during my time that helped me along with my theoretical experience with working as a lawyer.
YOU ARE THE FOUNDING PARTNER OF ALMT LEGAL WHICH HAS GROWN TO BE ONE OF THE INTERNATIONAL BEST LAW FIRMS. PLEASE SHARE WITH OUR READERS ABOUT THE CHALLENGES YOU FACED INITIALLY AND WHAT IS YET TO BE ACHIEVED?
It was difficult to set up a law firm, though I must say it was the most fulfilling experience I have had professionally the benefits of which I reap today.
Every generation that goes by, I feel the competition and level of expertise only increase with time. The most challenging experience was to set up ALMT in the UK and then bring our footprints into India.
HOW DID YOU CHOOSE YOUR SPECIALISATION? HOW DID YOU GO ABOUT ATTAINING EXPERTISE IN THEM?
It all happened very naturally – Honestly, your first mentor should be the best one! It flows from there…
WHAT ADVICE WOULD YOU GIVE TO THE YOUNGSTERS IN THE LEGAL PROFESSION, ESPECIALLY TO THOSE WHO PLAN TO SET UP THEIR OWN LAW FIRM?
It's not easy to set up a firm as a young lawyer. You must work and train with a senior for at least 10 years before you decide to take the plunge!
That will give you a good heads start along with experience for anyone to trust you and come to you for sound advise.
WHAT IS THE PROCEDURE FOR A LAW STUDENT TO APPLY FOR INTERNSHIP AT ALMT LEGAL? HOW DO YOU SUGGEST THE STUDENTS CONVERT THEIR INTERNSHIPS TO PPO?
They must write to the Office Manager who is also in charge of HR of the firm.
WHAT IS YOUR TAKE ON THE EFFICACY OF INSOLVENCY AND BANKRUPTCY CODE. DO YOU THINK IBC COULD HELP THE GOVERNMENT AND BANKS DEAL WITH NPA ISSUE?
It clearly has helped as we read in the press and companies being taken to task on the basis of their non-performance.
WHAT IS THAT ONE CASE THAT HAS LEFT A LASTING IMPACT ON YOU?
I cannot put a finger on one! There are so many…
HOW DO YOU THINK WE COULD IMPROVE THE DISPUTE RESOLUTION PROCESS IN INDIA?
To start with we need more Courts, Judges and an aggressive judicial system which needs to catch up with the backlog of pending suits – and not allow frivolous litigation in India.
IN YOUR OPINION, HAS THE RERA ACT HAS SUCCEEDED IN PROVIDING MUCH NEEDED TRANSPARENCY IN REGULATING THE REAL ESTATE SECTOR?
Terrifically, but it has its own problems enforcing the Act.
WHAT WOULD BE YOUR WORD OF ADVICE TO YOUNG LAWYERS AND LAW STUDENTS?
Good reading habit to start with, which most students lack these days, good vocabulary and English if you want to plead and draft documents. Articulate in being well balanced in theory and knowledge of the law.
There is a right time for everything – Most students try and get into a firm and want to work and miss out on their theoretical experience in College which offers a lot to them by way of bonding studying, moot competition etc.
They must do a five-year course and temp with firms whilst they study law and then be sure whether they want to pursue law as a counsel or solicitor ( in a law firm ) depending on the field of law they select whilst in college