Pranjal is a fourth-year B.A/LLB student of West Bengal National University of Juridical Sciences (NUJS), Kolkata. He is the CEO and co-founder ODRways, one of the top twelve mediation centers recognised by Ministry of Law and Justice, Government of India. He is also the youngest recipient of  Weinstein JAMS International Fellowship, recognising his efforts in the field of Alternate Dispute Resolution (ADR). He is also a trained cyber law expert and a certified mediator from Ministry of Corporate Affairs, India. Chief Coordinator of Indian Mediation Week, a pan-India mediation awareness campaign, he strongly believes that the Indian Justice System should move away from the contentious procedure of litigation, and towards more collaborative mechanism of mediation.
In this interview he shares with us:
Balancing his startup with law school
Being youngest recipient of the JAMS international fellowship
His startup ODRways
Mediation as a means for dispute resolution
HOW WOULD YOU LIKE TO INTRODUCE YOURSELF TO OUR READERS?
A fourth year student from NUJS, Kolkata, with a vision to make mediation the primary method of dispute resolution in India and a startup called ODRways to support it.
I have been often criticised by my friends for bringing mediation in most of my conversations. Another extremely key aspect of my life, which bores my friends, is spirituality. Although blessed with poor socialising skills, I strongly believe that the secret to a happy life lies in happy relationships.
WHAT ROLE HAS THE COLLEGE PLAYED IN SHAPING YOUR CAREER?
An extremely crucial role!
NUJS exposed me to a wide variety of perspectives. When I entered college in my first year, I was told about high paying packages of corporate law firms but I was also told about the prevalence of a strong entrepreneurship culture. I was told about seniors like Tanuj Kalia, Ramanuj Mukherjee, Jay Sayta, Om Agarwal etc who took the road less taken, pursued their interest and made it big.
In fact, in my second year when I came up with the idea of ODRways, it was Om Agarwal, presently the founder of EazyCoach, who encouraged me to attend a startup event at IIM Kolkata, where I eventually met my co-founder, Vikram Kumar, and started my startup journey. I also had the good fortune to find mentors like Professor Vaneeta Patnaik and Hon'ble Justice Protik Prokash Banerjee who have been a constant support system on every step of this journey. Another advantage about NUJS is the freedom it provides. The academics are not extremely heavy and one gets the time to discover and pursue new interests and hobbies.
Lastly and most importantly, the brand of NUJS itself has been extremely helpful. We have got to meet and network with so many influential people just by the virtue of being students of this college. This college has definitely provided me the perfect combination of freedom and resources to pursue my interests.
YOU ARE THE CEO AND CO- FOUNDER OF ODRWAYS. HOW DO YOU BALANCE A START UP WITH A LAW SCHOOL LIFE?
To be honest, I don't do a great job of balancing it. To clarify, balancing academics is still doable. The real challenge is to maintain attendance. God, the fear of debarment has been a constant part of my college life. So many times, I have missed classes because of mediations being scheduled in the morning or meetings with the parties. However, I have managed to meet the minimum attendance requirement, primarily because of the supportive teachers and roommates who ensure that I reach the classroom.
My time management skills aren't that great too. But the technique which has been really helpful for me has been energy management. One of the biggest misconceptions about productivity is that it's all about time management. The difference has to do with our energy and enthusiasm rather than the amount of time we have. A high state of energy while working not only improves the quality of work but also gets more done in lesser time. Some of the practices which I have imbibed in my daily routine to manage my energy well has been meditation and exercise. It helps in maintaining calm, bumping up the productivity significantly and increasing satisfaction in the work.
And lastly, one needs to have a clear 'why' about pursuing something. I needed clarity in my head about why I am prioritising my start-up and not focusing on academics or co-curricular such as moot courts or debates. I have never interned since my second year but I have always had the clarity about what I want to do.
I absolutely love the process of mediation. I strongly believe that if the power of mediation is combined with the magic of technology, it can do wonders for the state of access to justice in India. Presently, ODRways has 80 mediators in 22 cities across India. We have dealt with more than 700 disputes in the last year, ranging from small consumer disputes to 400 crore worth mining matters. The Union Ministry of Law and Justice has also recognised us in the list of top twelve ADR centers across India to help cut governmental litigation. The journey has been challenging till now but it has definitely been a worthwhile cause to work for.
With that clarity in mind and persistence, it is not difficult to figure out a way to balance these two things and make it work.
YOU ARE THE YOUNGEST RECIPIENT OF THE JAMS INTERNATIONAL FELLOWSHIP IN THE WORLD. WHAT IS THE APPLICATION PROCESS FOR THE SAME?
The JAMS fellowship is an extremely interesting opportunity for people specialising in the field of Alternative Dispute Resolution. It is annually awarded to ten to fifteen experts in the field of ADR from around the world. Inaugurated in 2008, the purpose of the fellowship is to provide opportunities for qualified individuals from outside the United States to study dispute resolution processes and practices in the U.S. to assist them in their efforts to advance the resolution of disputes in their home countries. The JAMS Foundation approves Fellowships of up to $20,000 in support of projects outlined by fellowship applicants. The Program is intended for individuals who have demonstrated experience with and commitment to the field of Alternative Dispute Resolution (ADR) and who seek to increase the availability of dispute resolution education, training and services in their own countries and beyond.
Till now, India has produce four JAMS fellows which includes former Justice M.L Mehta, Delhi High Court, former Justice Kannan, Punjab and Haryana High Court Chitra Narayan, former Partner of Jyoti Sagar Associates (JSA), Laila Ollapally, Founder of Center of Advanced Mediation Practice (CAMP), Bangalore.
The application process is extremely comprehensive with deadline of proposal submission being in mid-September. One needs to submit a proposal explaining their experience in the field of ADR and what they intend to do with the fellowship money. Basis that proposal, candidates are shortlisted for the interview, which takes place in March. In my proposal, I primarily focused on the work my tech-mediation startup has done and how if I need to make it better, it is imperative that I strengthen my mediation skill-set as well as my business management skills. Therefore, I proposed that as a part of the fellowship, I intend on attending mediation training courses at Harvard Law School and shadow mediation at JAMS Mediation Center, and also do executive courses in Business Management at Stanford Graduate Business School and attend Business Development Program at Silicon Valley. On the basis of my proposal and dispute resolution experience, they shortlisted me for the interview stage. It was an early morning Skype interview with a panel of five members from JAMS. It was a half an hour interview where the discussion was strictly restricted to my proposal.
The results were released in a week and with some good luck in hand, my proposal got approved and I became the youngest recipient of this Fellowship. The entrepreneurship programme at the Silicon Valley and the dispute resolution experience of JAMS will provide me with a holistic skills-set and benefit me in improving the services of my mediation center in India. I am looking forward to making the most of this opportunity.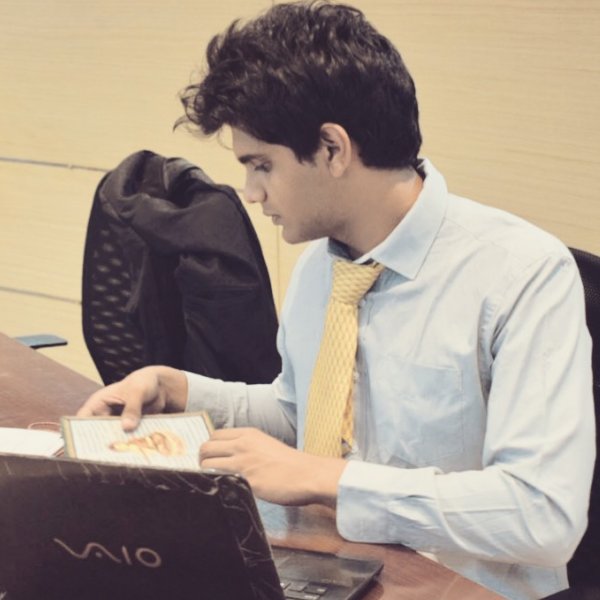 WHAT IS YOUR TAKE ON MEDIATION IN CRIMINAL CASES?
This is one of the most controversial debates in the mediation circle and I can take a book to answer this question. But, in my opinion, mediation is possible in criminal cases to a certain extent.
Firstly, section 320 of CrPC allows cases, which are considered less serious criminal offences, to be compoundable in nature. This means they can be settled outside the court with the help of a mediator provided there is consent from both the offender and the victim. Some examples being adultery, causing hurt, defamation, criminal trespass, dishonor of cheques etc.
For serious cases, it depends heavily on the nature of circumstances. I do not subscribe to the hard line stance that there should be no scope of mediation in serious crimes and the whole matter should be entirely handled by state criminal processes. The process of mediation is often used in criminal cases abroad. According to the Centre for Justice & Reconciliation in the US, there are around 400 Victim-Offender (VO) mediation programmes running in the US and Europe for criminal cases.
In a VO mediation, it is a pre-requisite for a mediator to ensure that both parties are psychologically capable of making the mediation a constructive experience, that the victim will not be further harmed by the meeting with the offender, and that both understand that participation is voluntary. The parties then meet to identify the injustice, rectify the harm (to make things right or restore equity), and to establish payment/monitoring schedules. Both parties present their version of the events leading up to and the circumstances surrounding the crime. The victim has a chance to speak about the personal dimensions of victimization and loss, while the offender has a chance to express remorse and to explain circumstances surrounding his/her behavior. Then the parties agree on the particular nature and extent of the harm caused by the crime in order to identify the acts necessary to repair the injury to the victim. The terms of the agreed reparation (e.g., restitution, in-kind services, etc.) are reduced to writing, along with payment and monitoring schedules.
Studies have concluded that these mediation programmes in criminal disputes have high client satisfaction rates, victim participation rates, restitution completion rates, and have resulted in reduced fear among victims and reduced criminal behaviour by offenders.
Considering the heavy social stratification and unequal bargaining power present in our society, it is needless to say that implementing a V-O mediation programme will be extremely challenging in India. But taking lessons from other countries, it is still possible to implement an effective Victim-Offender (VO) mediation programmes for criminal disputes in India.
PLEASE TELL US ABOUT THE MEDIATION COURSE UNDER THE MINISTRY OF CORPORATE AFFAIRS. WOULD YOU RECOMMEND THE COURSE TO OTHER LAW STUDENTS AIMING A CAREER IN ADR?
In 2016, I completed the commercial mediation training programme at Bangalore from Indian Institute of Corporate Affairs (IICA) under Ministry of Corporate Affairs, Government of India. The 40-hour training course gives a comprehensive insight and understanding of the mediation practice in India. It has an added benefit of being one of the first government certified mediation training courses in India which can be a brownie point for one's resume. The faculty includes some leading mediators from India such as Anuroop Omkar, Kritika Krishna Murthy, Dr. Vijay Kumar Singh and usually has some professionals from abroad too.
The 40-hour training courses are not the end all of learning the skills of mediation. In fact, it is impossible to learn the art of mediation from a five day training programme. These mediation training programmes provides you an exposure and insight to this new field of dispute resolution. It doesn't make you an expert. Some of the very senior mediators in India have done around 30 mediation training programmes and they still keep attending more. The art of reframing, using metaphors and analogies, active listening etc is something which comes mainly only from practicing and observing mediations. Needless to say, these courses are expensive ranging from 30k-50k.
So, rather than jumping for a professional mediation training course directly, I would recommend to find out more about this field of dispute resolution. There are some excellent resources available on the internet such as MediatorsAcademy, Mediate.com, Harvard PON Blog etc to find out whether you are interested in this field or not. Afterwards, it makes sense to go for a professional mediator certification.
DO YOU THINK THAT MEDIATION AS A MEANS OF DISPUTE RESOLUTION CAN BE SUCCESSFUL IN INDIA CONSIDERING MOST CASES START WITH MEDIATION FOLLOWED BY ARBITRATION AND FINALLY END UP IN COURTS?
Unfortunately, most cases don't start with mediation in India. In fact, 54 percent of the population in India is not even aware of the existence of mediation services. They often confuse it with medita't'ion or think it is the same as arbitration.
Mediation, unlike arbitration or the system of courts, has the highest party autonomy. Parties decide what they want. The mediator is not like a judge or an arbitrator. He cannot pass an award or a judgment. His job is to ensure both parties have an effective dialogue, they move away from their adversarial positions and underlying interests are figured out. Mediation as a dispute resolution gives parties the maximum control over the procedure and the outcome. Even after 20 mediation sessions, if the parties are not happy with the way the conversation is going, they can withdraw from the process. The nature of mediation is that it is completely voluntary in nature. When parties settle in mediation, they settle for life. There is no winner or loser in mediation, it is a collaborative process where you find a common ground, which is suitable for both parties. There is no loser in this process who will challenge or appeal in a higher forum, unlike arbitration or litigation. It is one of the most beautiful methods of dispute resolution, which ensures highest party satisfaction.
Unfortunately, we do not have a strong culture of private mediation in India. People don't approach mediation centers on their own when they have a dispute. Their lawyers don't recommend it either. The misconception that mediation is not a very 'legal' way of resolving a dispute or it is not suitable for complicated matters affects the usage of mediation in the public. We need to understand that mediation is worldwide recognised as a better method of resolving civil disputes. 95 percent of the top 1000 U.S fortune companies prefer mediation to arbitration/litigation. From Reliance Dhirubhai Ambani-Mukesh Ambani dispute to Amarchand – Mangaldas split-off to the recent Raymond family dispute, they have been resolved through the process of mediation. In order to tackle these misconceptions and mindset issues, we recently organised a pan-India mediation awareness campaign in fifteen cities across the country. It was called the Indian Mediation Week and was supported by Government of India and Supreme Court Mediation and Conciliation Project Committee (MCPC). In two months, 126 mediation awareness drives were conducted with more than 250 student volunteers working in ten cities across India and sensitising over ten thousand people by encouraging them to adopt mediation as a method of dispute resolution.
Mediation needs to be a first response to a dispute. When you are caught in a conflict, you need a professional neutral that can facilitate communication. You need to call a mediator first. You need immediate ego-destabilisation. The adversarial processes of courts or arbitration can make the relationship worse and turn it into ego battle, where you don't really win even if you win the case.
Also, mediation has recently garnered some ground and shown its success as an effective method of dispute resolution in India, with Bangalore and Delhi leading the movement. Bangalore mediation center (BMC) is known to have a resolution rate of 65 percent with one case taking an average of 126 minutes. Mediation centers in Delhi such as Samadhan, Delhi Dispute Resolution Society (DDRS) etc. have shown a settlement rate of 75 percent. The Government of India, in furtherance of the PM Modi's agenda of improving the ease of doing business rank, is taking active steps to promote mediation. In August 2017, the Union Ministry of Law and Justice released a list of twelve ADR centers across India, which will help government departments in resolving disputes since government is the biggest litigant in India. ODRways is also getting the honor of being recognized in this list by the Government. They have also passed an ordinance on 3rd May, 2018, making pre-litigation mediation mandatory for certain commercial disputes. These developments can give a huge boost to the mediation culture of India.
YOU ARE ALSO A PRACTICING MEDIATOR WITH AN ONLINE MEDIATION PLATFORM. WHAT IS THE SKILL SET REQUIRED TO SUCCESSFULLY MEDIATE A DISPUTE?
From all the mediations I have coordinated through my platform, I realised that there are many skills, which a good mediator needs ranging from active listening, empathy, subject matter expertise etc. But in order to be a successful mediator in India specifically, I would like to emphasise on two important skills:
The Art of Reframing: Reframing means changing the frame of the mind of the party. Parties to a dispute come to us in a lot of stress. They are suffering emotionally, physically and financially. It is the burden of the mediator to bring a change in mindset of the litigant. To make the parties focus more on solutions than the problem. To make the parties value their relationships. To make the parties look at the dispute as a journey or an opportunity to grow rather than a war to win. Reframing is the essence of mediation. In order to reframe well, one needs to develop a strong command over the language, using metaphors and analogies effectively, storytelling etc.
The art of marketing yourself: Aled Davis, Founder of MediatorsAcademy, hits the chord, when he says that mediators are not terribly good at marketing themselves because they are generally a humble bunch of professionals who like to remain in the shadows and not make a fuss or song and dance. Marketing is the core of any business, without it the chances of you succeeding are next to nothing. We need to acknowledge the importance of marketing and learn from some of techniques as suggested by him. One that really stuck with me was that while advocating for mediation, we often focus on confidentiality, impartiality, flexibility of the process etc. Parties don't care about these attribute or that it's an informal process or that you've been mediating for ten years or that you have done N mediation training programme. They want to know that the issue can be concluded in 24hrs rather than six or twelve months of litigation. They want to know that they can protect their public reputation. They want to have certainty over the cost of reaching resolution. In order to convert the enquiries into cases, focus your marketing messages around your client's biggest needs, fears or pains.
WHAT MESSAGE WOULD YOU LIKE TO SHARE WITH OUR READERS?
No one knows if it's going to work out for you.
You don't know what the outcome is going to be of all your effort. Therefore, it's extremely important to enjoy what you are doing as you are going along. Rejection is okay if you are still enjoying everything BEFORE the final "no".
Enjoy the journey, and stop worrying so much about the destination.