Kanan Dhru graduated in B.Com from Gujarat University in 2003, thereafter she pursued Bachelor of Laws from the prestigious London School of Economics and graduated by 2006.
With her qualification in law, she started her versatile work life full of enviable achievements like being a member of a Prime Minister's advisory body, consultant for Members of Parliament, and, interestingly, practising advocate at the Gujarat High Court.
Finally, the social entrepreneur in her motivated her to found the Research Foundation for Governance in India (RFGI) in 2009. RFGI is a think-tank that is working on legal and political reforms in India. Kanan is dealing with issues like backlog of cases, education for lawyers as well as engaging youth in governance through her work in RFGI.
Recently, she has founded LawForMe (an app that guides people to the answers to their legal queries with the help of flowcharts) and Lawtoons (a cartoon series on the basic laws of India). LawForMe has won the Innovating Justice award of the Hague Institute for the Internationalisation of Laws, 2014.
A successful woman social entrepreneur with a string of achievements at a very young age, Kanan talks about her thoughts, ideas, experiences and advice to young social entrepreneurs and law students.
Please introduce yourself to the readers telling us a little bit about your childhood and your background.
I come from a traditional Gujarati family. Our family is one of the old families of Ahmedabad. My grandmother's grandfather has been instrumental in starting the Gujarat Law Society. The importance of arts and culture has been instilled in me since my childhood. My parents made a conscious decision to put me in C N Vidyalaya, a Gujarati-medium Gandhian school which stressed on simplicity, self-reliance and authenticity as the way of life. Children are taught to spin the wheel (and make Khadi cloth by themselves), agriculture, carpentry. In fact, our uniform was also made of Khadi!
A certain percentage of students came from nearby villages and their parents were farmers, daily labourers and the like. At the same time, there were students who came from well-to-do families and I grew up seeing inequalities all around me.
You studied Law after B.Com from Gujarat University. Was studying law an event of chance or an effect of a deliberate plan? What inclined you to choose law?
I always wanted to be a lawyer. Since I grew up questioning our unequal society, I wondered where did the answers lie and where does the buck stop? I saw that all our leaders were lawyers and that by getting the education in justice delivery, I can help create a fairer society.
You have completed your Bachelor of Laws from the prestigious London School of Economics. How different is the style of teaching at LSE? Do they focus more on the practical aspects of law as compared to the NLUs?
My exposure to the education system at NLUs has come from my younger sister, who studied at one of them. At LSE, the teaching methodology is highly analytical. Emphasis is put on the nature and need of law in the society and the ingredients of rule of law. The black letter law becomes the focus only after graduation – just before the graduate decides to take up the path of becoming a solicitor or a barrister.
Why did you choose a foreign university to pursue Law instead of an Indian law school?
While I was very clear about pursuing law, my parents wanted me to study law from a good university. I did apply for NLUs after my 12th standard, but at that time, the application system was different. Every university had a different application system. I only applied to NLSIU and NALSAR and frankly, did not make it to either.
Tell us about your time at LSE. How was the academic pressure? Tell us about campus life at LSE. How difficult was it for you to adjust to a U.K. based education system?
My time at LSE was fabulous – my horizons were expanded manifolds. Of course, the delivery of lectures and communication during the classes was very different and I had to adjust to the change in the teaching methodology.
Along with studies, I slowly started involving myself in the extra-curricular activities on campus. I became the editor of the law society's legal journal, started SPICE (Society for the Promotion of Indian Culture and Ethos) and also founded India Week – one of the prominent celebrations on the LSE campus – where we hosted Professor Amartya Sen and involved the Indian Embassy in the founding year. I was awarded the 'Honorary Studentship' by the LSE Student Union – which is awarded to 20 students in the graduating batch every year.
What kind of internships did you do while you were an LSE student? Are there any remarkable experiences during your internships that shaped your career choices later?
In the first year, I interned at Nishith Desai Associates in India and in the second year, I interned with the World Health Organisation (WHO) in Geneva.
Honestly, the WHO experience was quite significant since I was able to meet and interact with a very different set of people, mainly health professionals, and I was able to have very in-depth conversations with them. There were many people from the USA, whom I found really open and friendly.
At WHO, I was able to see how an international organisation functions and how it is able to create dialogue across stakeholders. I also saw how different countries could get themselves represented at the international platforms. This fascinated me and made me start thinking about policy work in India.
How did you secure your appointment at the NKC? What was the nature of your work at the NKC?
(After graduating from LSE, Kanan came back to India and worked at the National Knowledge Commission for a year. The NKC is one of the Prime Minister's Advisory body.)
After coming back to India, I was still looking at different options. My father encouraged me to apply for the National Knowledge Commission. However, I wondered how could I secure a place at such a prestigious institution? I wrote an email directly to Sam Pitroda (then head of the NKC) with my CV and to my surprise, he replied positively the very next day!
Working at the NKC was an extremely enriching experience. I was able to travel across the country and work with a team of highly accomplished individuals driven towards the development of the nation. I worked on issues such as library development, entrepreneurship and traditional knowledge. It was at the NKC that I realised that in order to create a sustainable impact through any policy, law played a crucial role. I decided to start practicing law then.
You left NKC and started your independent practice as an Advocate at the Gujarat High Court. Do you think that was the perfect time for you to go independent?
Practicing law fascinated me. I believed that by gaining exposure to litigation, I would be able to see how law was actually implemented in the society. This became clearer after my NKC stint.
I did not strategise the timing. It just felt like the right thing to do!
How did you overcome your initial jitters in a courtroom full of experienced lawyers and judges? Tell us about the highs and the lows.
The atmosphere in the court is indeed quite overwhelming and intimidating for any youngster. However, people around me constantly kept on asking me why I joined litigation after a law degree from LSE! There were also those who asked me whether I was actually serious about litigation or whether I was there to find a suitable partner for marriage.
As a junior, I was lifting files and running around the courtrooms, keeping time for my senior lawyers lest their case comes up. I was quite disappointed at the fact tht this was how I had to start gaining the exposure.
I was even more disappointed to see that 'justice' was so slow to attain – the entire machinery to deliver justice seemed quite inefficient and I saw how so many people had to wait for years to obtain justice. It was a question of their lives and they were going from pillar to post, and still they did not know what their rights were!
There were so many different kinds of lawyers! I met lawyers who were part-time tailors or rickshaw-drivers and then there were those who owned a Mercedes or a BMW and had really fancy offices. Were their clients equally represented?
I kept wondering why things were not moving faster. Did we really need all these difficult jargons and procedures for fairness to prevail?
My experience in the court made me realise that something drastic had to be done to change the way the legal machinery operated and that's how RFGI was born.
Please tell us about your experience with your first few sessions in court. Has it become more difficult for a fresher to achieve success nowadays?
How and when you get a chance to appear in the court depends on a lot of things. It depends on who is your senior lawyer – is he/she your relative? – if that's the case or if you have good relations with your senior, then your chances to appear would be higher. Else, you might have to push the files for quite a while before you are actually entrusted with a matter. Usually the judges are quite encouraging to youngsters.
The first case I got to argue was a case of the year 1982 where a bus conductor had sued the state bus company, because of whose negligence he had to get his leg amputated. The amount claimed was around Rs. 14,000 plus interest. I put forward my argument and got the judgment in the favour of the bus conductor, but when I tried to inform him about the outcome, I realised that he had passed away a few years ago.
All these factors led me to start taking my work at RFGI seriously.
Tell us about your "Management Matters Project''. What was your role and responsibilities in this Project?
(Kanan undertook this Project at London School of Economics, McKinsey & Co. [New Delhi] and also at Stanford University)
When I was at LSE, I got through a project between LSE and McKinsey & Co. to assess the management practices of manufacturing companies across different countries. It was a fascinating project and I learnt a lot about management and what factors contributed to better management practices across geographies. I also saw how the national regulatory and physical infrastructure had an important part to play.
When McKinsey wanted to roll out this project in India, I got involved and spent time in their Gurgaon office to help set up the initial team. Similarly, even at Stanford, I was invited to help train the first batch of analysts.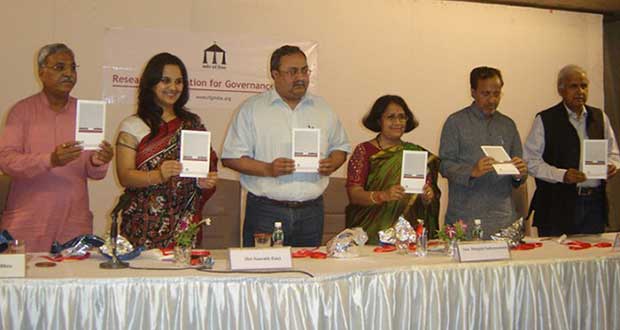 Tell us about the story behind RFGI. What challenges did you face to establish an institution like RFGI? What does RFGI do and what is your job profile in the think-tank?
(Kanan went on to establish and head a think-tank called "Research Foundation for Governance In India''. RFGI today consists of 3000 members, working on legal and political reforms in India.)
As I mentioned before, it was my experience at the High Court that led me to create a platform to raise a voice about needing a change within the legal systems, which took form in the shape of RFGI.
However, initially the idea was to bring together youngsters who wanted to create a change within the governance systems in India and the mandate was quite open ended. Youngsters from different backgrounds started getting involved on a variety of issues. We started organising public debates and conducting research studies on issues such as entry barriers to litigation (which was to understand what are the barriers junior lawyers face to establish themselves in litigation), understanding the status and need for inner party democracy in political parties, analysing the status of legal education among others. We started collaborating on projects with Accountability Initiative (at Centre for Policy Research), with some of the professors at IIM-A, Government agencies and also started to work with a large number of young political party representatives across party lines. Along with this, we started hosting interns from different parts of the world.
RFGI became a hub of different thought processes and discussions on governance in the city of Ahmedabad and we started gaining accolades from various corners. We started going to different schools and interacting with children on laws and rights.
Our work profile was to work on research, awareness and consultancy on legal and political reforms related areas in India and to involve youngsters in the process of governance. The entire organisation was working in the spirit of volunteerism.
Besides working on RFGI, you have contributed your knowledge set as a consultant for members of Parliament of India. Please tell us about your time as their consultant.
Our work at RFGI and our profile as lawyers wanting a change in the society got us to work with a Member of Parliament on drafting of a legislation. In fact, after my work at the NKC, I was involved with the Education Department of Gujarat in drafting of several bills and ordinances. Our work with the Member of Parliament was to draft a couple of private members bills. It was fascinating work and the impact that we could create with drafting of laws was far reaching.
What prompted you to take an offer of teaching in spite of working full time for RFGI? What was your teaching methodology there?
(Kanan taught Ethics in Business and Business Law as a Visiting Faculty to final year Business students in Ahmedabad University.)
When I was approached specifically to teach 'Ethics', I was intrigued. The subject sounded fascinating and I thought it might be a great chance to learn something. Teaching Ethics really changed me. As a teacher, I have always believed in encouraging class participation instead of preaching. The boundaries of 'right' and 'wrong' that Ethics forces us to delve upon makes you start questioning many of your pre-conceived notions. I challenged the thought premises of my students and tried making them better in tune with themselves.
In between, you have also pursued Masters in Public Administration from IGNOU. What was the reason behind pursuing this course? Tell us about the course structure and the utility of this course.
Since I was working in the field of governance, I wanted to have knowledge of the theoretical aspects of policy making and administration. Masters in Public Administration felt like the most relevant degree for me.
Honestly, I was dabbling between an MBA (to understand how to grow a social enterprise) and an MPA. I also got the Fulbright Fellowship to pursue an MBA in USA but could not take up that offer due to unfavourable circumstances.
Our readers would be keen to know about your recently started websites "LawForMe'' and ''LAWTOONS''. What led to the foundation of these two websites? What advantage can law students get from these two websites?
I can't express it in fewer words. I would request the readers to read: https://www.facebook.com/notes/579275265508546/ and here's a brief about Lawtoons: http://www.hindustantimes.com/art/lawtoons-a-comic-series-to-teach-children-their-rights/article1-1281611.aspx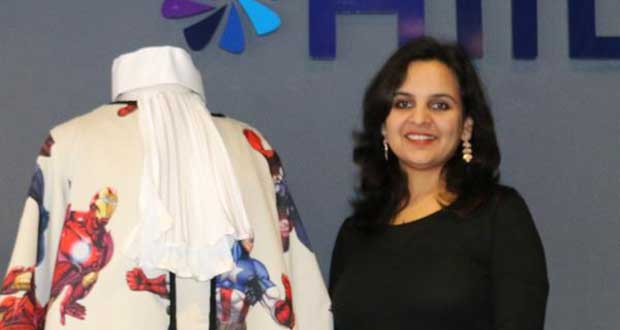 How does it feel to be well recognised at such an early stage in career? And how has your journey as a Social Entrepreneur and Legal Innovator been so far?
(Apart from being an Acumen India Fellow, Kanan has won the Innovating Justice Award, (2014) and was also selected as an 'Indian of Tomorrow' by India Today (2012))
Acumen's India Fellows Program is addressing the country's most pressing social issues by supporting a new generation of Indian leaders willing to challenge broken systems and develop new, inclusive solutions to create impact. Each year, the India Fellows Program brings together up to 20 emerging leaders from different regions, sectors, and socio-economic backgrounds in India. I am honoured to be selected as one of the 20 fellows this year.
My journey as a social entrepreneur and legal innovator has been quite fascinating and often introspective. As they say, when you are on a journey to create a better society, it may also be a pathway towards your internal journey and vice versa.
Starting RFGI and winning the Innovating Justice Prize are some of the milestones in your career. Tell us about your success mantra.
Perhaps what has worked for me is that I focus on what work is to be done and not what I will get out of it. 'Focusing on work as an end in itself' is my mantra.
Please tell us about your two books and how do you get time to pen for the daily newspapers and blogs?
(Kanan is a regular blogger and columnist for The Huffington Post, Femina Gujarat, Daily News & Analysis and were a former columnist with Times of India (Gujarat). Kanan has also authored two books 'Kanan Chan in Japan – Diary of an exchange student' (2003) and authored a book of poems 'Amara Manma'.)
Since childhood, I have always loved reading and writing. Writing is a very introspective process and it makes me really happy when I write. It is easy to find time for something that you love! Plus, Ahmedabad being a less happening city, it leaves one with a lot of time to pursue their hobbies and interests!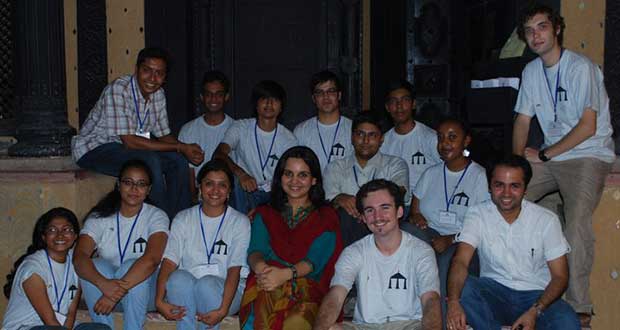 How do you think knowing law benefits an entrepreneur? What are the prime hurdles that a non-lawyer entrepreneur is likely to come across?
Being an entrepreneur is all about the will and the aptitude. Being a lawyer or a non-lawyer has little role to play. Of course, a lawyer is more attuned to understanding the regulatory process or has in-built analytical thinking. After that, it is the business acumen and the communication skills that create wonders. Introspection is also an important trait for any self-starter.
What are your thoughts about raising capital for RFGI? Have you approached any Foundations?
We believe that our work has potential to make significant impact. While money isn't really a great motivator, we believe that through social entrepreneurial ideas such as Lawtoons and LawForMe, we will be able to sustain our work.
When you hire people under you, what kind of skills and profile do you look for? How can law students or marketing students go about developing these skills?
At RFGI, we usually invite anyone who has his/her heart in the right place. It is a platform to do good work and everyone is welcome! However, over time we have realised that most interns join because they want a certificate, which is such a shame. Now we have become far stricter in looking for the right fit.
For legal interns, we look for interns who know the law and who respect deadlines. What is fundamentally important is that the person should have a belief about bringing a change in the legal system and creating innovations in law – to have his/her heart in the right place. Rest all can be taken care of.
What does it take to be a Social Entrepreneur and Legal Innovator? What are the three great skills of an entrepreneur according to you? What differentiates the best from the rest?
Honestly, I have always followed my heart and did what I thought was the right thing to do. It has not always been easy – but it has been worth it. Three great skills of an entrepreneur according to me are:
Knowing one's self well (knowing what you stand for, your likes and dislikes and the non-negotiables as well as your limitations)
Knowing that you can be wrong too (humility)
Knowing that your dreams will come true
How has the journey been for you as a woman entrepreneur?
Somebody once told me that the value of RFGI is also because it represents the voice of a young female on governance and legal system. I consider this an honour. I think my journey has been exciting and full of interesting ups and downs. Being a woman entrepreneur has been both positive and negative.
At times, I wonder what my journey would have been if I were a guy? Perhaps I would have been taken more seriously in our society, perhaps I would not have so many social pressures to fit into a specific box, perhaps I would have been a lot more aggressive in my work, perhaps my life would have been easier.
But then, I feel that it is because I am a woman, I need to do what I do – even with more enthusiasm and self-belief.
Your main object is to work towards legal reforms in India through Research Foundation for Governance in India, Lawtoons and LawForMe. Where do you want to see yourself five years down the line?
5 years down the line, I see Lawtoons and LawForMe as flourishing entities, making laws and legal processes simple and easily understood. RFGI would of course be the umbrella organisation facilitating dialogue and discussion on access to justice.
I also aim to see many more legal start-ups in India and a thriving ecosystem providing access to justice in India.
I don't know much about myself but about the legal system in India, I have so many dreams! I want to see a legal culture in India where justice is a primary value, respected and enforced fairly and efficiently. I want to see a culture of legal aid actively provided to those in need and where efforts are being made to make people aware about laws and rights. I visualise the legal climate where with the help of technology, access to justice has become easy, process faster and transparency is taken for granted. I don't know if 5 years is too short a time for this dream to materialise but my efforts will continue in this direction for sure.
Is there scope for legal internships in RFGI? If so, what is the process of application?
We are highly selective about the interns we take. Please email info@rfgindia.org for internship opportunities.
Tell us a bit about mountaineering. Did you take any hard-core training before climbing? Why have you chosen this hobby which needs maximum tenacity and mental strength?
(Kanan has scaled Mount Kilimanjaro in 2012 and has travelled over 30 different countries.)
While I am very passionate about my work, I am also thoroughly interested in traveling, sports (yes, I love playing tennis!) reading, knowing about different cultures and outdoor adventures. Being with nature is so important! Work is important but it is equally important, if not more, to grow as a person. The extra-curricular activities do make you a stronger and more composed person. Over time, I have also grown very curious about understanding human nature and I keep reading about it every now and then.
I have travelled over 30 countries and have gathered so many interesting experiences. In fact, on my Japan trip alone, I have written a book called 'Kanan Chan in Japan'! Perhaps Super Lawyer should do another interview with me to capture those insights! J
What is your message for law students who aspire to be Social Entrepreneurs one day?
"Follow your heart and take risks. You only live once."