Krishna graduated in law from The University of Manchester in 2004. He is a Corporate/M&A lawyer with of experience in handling cross border M&As for Indian and foreign companies. Krishna has also worked closely in structuring foreign direct investments in a variety of sectors, including into highly regulated areas such as tobacco manufacture & sales, and other general corporate laws. In addition, Krishna has worked closely with pharmaceutical & healthcare companies on a range of legal / regulatory issues that affect companies in this industry. This has involved making appearances before various Indian drug regulators from time to time. At KLaw, Krishna heads the FMCG, pharmaceutical & healthcare practice of the firm. Apart from the pharmaceutical industry, Krishna has also worked closely with several internationally reputed licensed payment system providers. Krishna's experience also includes handling fraud investigations, dealing with investigators and devising strategies for the disclosure and resolution of findings made on conclusion of such investigations, including for listed companies. This experience also involved handling compounding and other remedial actions to be taken before different Indian regulators and guiding Indian and foreign companies on resolution of such matters.
He has recently been awarded with 40 Under 40 Rising Star Awards by Legal Era Magazine.
In this interview we speak to him about:
Studying in Manchester
His experience in the M&A domain
His current role as Partner
Tell us a bit about your time as an undergraduate student at University of Manchester.
The immediate thoughts that come to mind are entering lecture halls filled with students from across the world, sharing dorms with an equally diverse crowd of people and trying hard to keep up with all the cultural anecdotes and facets that I would encounter daily. The other vivid memory I have of my time there was our lectures in a building called the "Science building". There was a large wall display in this building that listed many of the twenty-odd Nobel Laureates who have been associated with the University. Even though most of them were scientists, it was always inspiring to spend a few minutes gazing at that plaque and remembering the rich academic tradition that us students were, and still are, a part of.
Manchester as a city was also a lively place to be in. The biggest draw of the place for me was the independent music scene at Manchester, which was and probably still is the best in the UK. There were several pubs and bars around the University campus where there were live student bands, which I found to be great fun.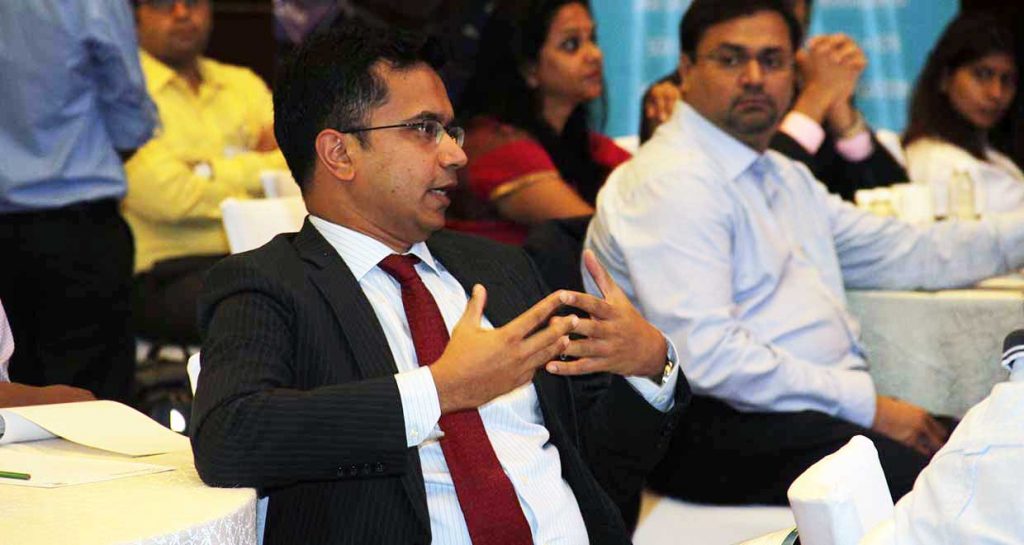 What co-curricular activities and interests took up your time during your legal education?
I was a co-founder and the General Secretary of the University of Manchester's Indian Society. Out of all the events we organised, my favourite was singlehandedly organising a cricket tournament with the Pakistan Society at the University to commemorate the test and one day series that both nations played during that time. From selecting the venue, organising the equipment and overseeing the day's events, it was a feather on my cap that I'm still deeply proud of.
I was also a part of the International society at the University, which was responsible for welcoming all new international students to the University over a week-long orientation. In the last year, a German friend of mine and I were responsible for leading a team of 30 student volunteers, to show close to a few hundred new students around the university and the city of Manchester. Daunting as it was, the experience was a lot of fun for every single minute of it!
I was also an avid debater in college. I was a member in the University's debating Union, having represented the University at a couple of inter-varsity events. It was an interesting time as well in the UK politically, due to the Iraq war, the proposal to increase tuition fees in colleges and the role of the then Labour government. All of this made for very lively debates.  
Have you always been keen on a career in corporate law and M&A? 
I chose Corporate M&A as a subject largely because of my experience in my first internship at Crawford Bayley & Co. I worked for two months on a range of corporate matters and found this subject very interesting.
What advice would you give students in avoiding a decision paralysis? 
Personally I feel that a basic law degree from a good university is all you need to start a career in a law firm or to practice before the courts. Further studies make a lot of sense if you are looking at an in-house role in a company or getting into academia. The reason I say in-house roles is because a lot of what you learn during a Masters in Law (or during a Doctorate) can be of great value if you are actively involved in dealing with highly regulated industries or industries where the laws are still being evolved.
Further studies also make sense if you are looking at working abroad and would need credits from the LLM / Masters course to write a local bar exam.
If you are planning on working in a law firm in India or practising before Indian courts, a basic degree in law is all you need.
There are, of course, many lawyers who pursue further studies as a means of experiencing life abroad or the academic rigor of a foreign university. This is worthwhile if your time and money permit.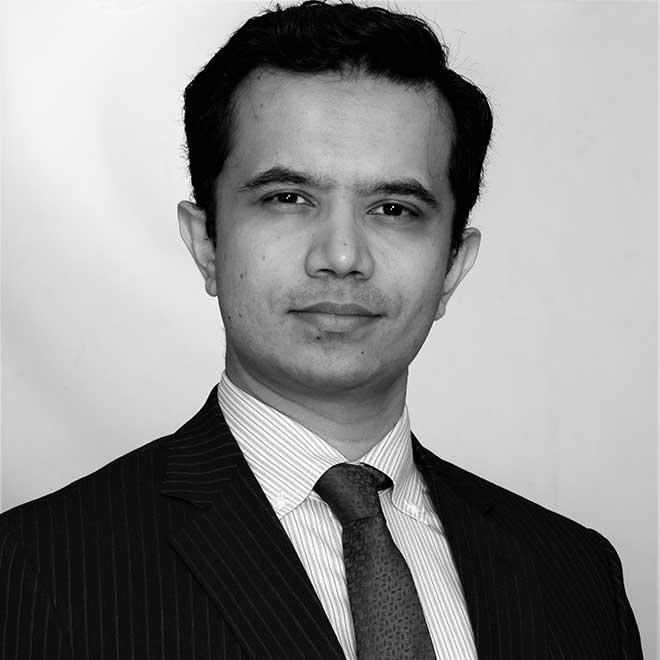 What influenced your decision to pursue an LPC as opposed to an LLM from Inns of Court School of Law – City University? 
I am a firm believer in practical experience and in courses that develop your skills as a lawyer. The LPC syllabus teaches skills such as legal research in a law firm, interviewing, and advising techniques, basics of advocacy as well as how to practically apply business, property and dispute resolution laws.
The emphasis of this course is on teaching the basic skills you need in order to handle life in a law firm. The course also covered stress management in a law firm, interesting sessions such as reading body language, negotiation tactics and, my personal favourite, tips to preserving profitability in a legal practice.  
Practising law in a law firm in India does not require a battery of degrees. It requires, in this exact order, experience, very specific skill sets, a clear understanding of the basic laws you covered during your LLB and lastly, confidence.
From a law student to a lawyer, how will you describe the transition?
I found this transition to be quite easy. The modules on the LPC Course and a very encouraging boss in my first job helped me enormously in making a smooth and quick transition into law firm life. Within two to three months of joining Crawford Bayley & Co., I was staffed on several critical assignments for the firm. I attribute this heavily to some of the soft skill courses that were covered during the LPC, such as interviewing and advising and research & analytical skill.
Could you please share with us your early professional experiences at Crawford Bayley & Co.?
It's quite hard to describe the early professional experiences there, but I've realised that there were a couple of things that they emphasised on while working there.
The first was on being able to handle an outsized challenge. Legal understanding is important, no doubt. But ultimately, in life, there is no rule book that prescribes the magnitude of a challenge that can be dropped on your head. There were more than a couple of times when I was thrown into the deep end of a pool and had to figure my way out.
The other thing they placed emphasis on was staying calm, even in the middle of a storm. My first boss (whom I still deeply revere) showed extraordinary calm in some very challenging situations. Watching him over the years, and closely paying attention to how he carried himself taught me the importance of, as well as how to stay calm during difficult negotiations.  
Thirdly, they expected decisiveness, even from a first year associate. If we expressed a legal view to our seniors, right or wrong, it was critical to be decisive no matter what. On-the-fence answers or highly caveated replies were not tolerated unless the circumstances were such.
Lastly, but most importantly, creativity and out of the box thinking was deeply encouraged. Regard was always given to the more creatively envisioned answers or creatively presented views, as opposed to run-of-the-mill thinking.
From my early years in the firm, these were the things that were imbibed vigorously into us. These are the lasting memories from my earlier years at the firm.
How did you come to take up a position with AZB Partners? 
I was looking for a change, and the opportunity to work in a large firm such as AZB. This move proved to be perfect for that. AZB is also a great place to learn a few advanced soft skills during negotiations and presentation of ideas; it was also a useful place to learn the latest industry trends and seeing how a top law firm handles a range of issues or how "calls" are taken on critical matters. These skills, along with some terrific partners that I reported to, made this a very positive stint.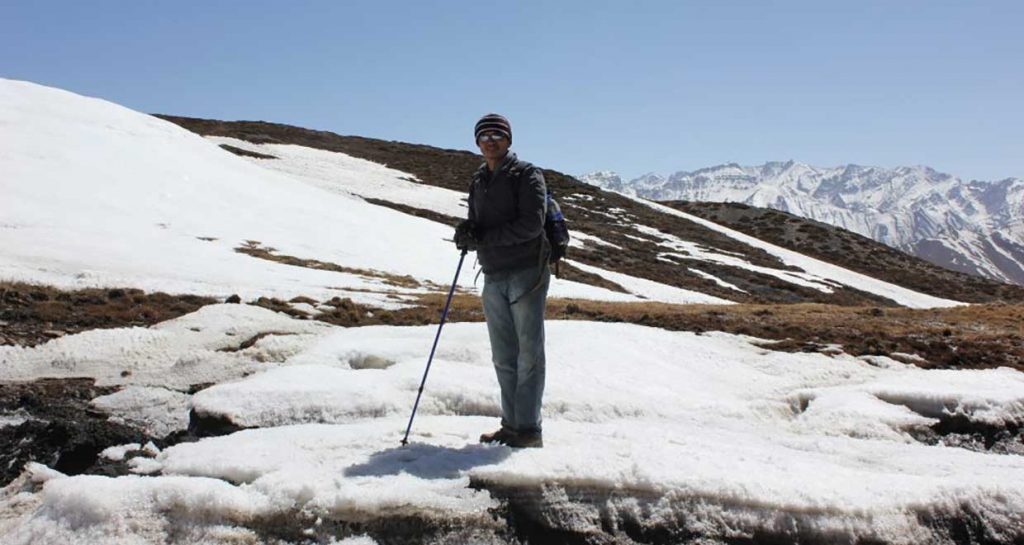 What are the key attributes that one must develop in order to excel in the field of M & A? 
One common feedback that senior lawyers love giving to junior M&A lawyers is "build a commercial awareness". Commercial awareness is of course critical in being a corporate lawyer and it eventually helps guide your evolution as an M&A lawyer. Unfortunately in my experience, no senior ever gives an intelligent answer on how one goes about doing that, whatever the reasons may be. And frankly, in twelve years of practice, I don't think any of this so called "advice", has made me any wiser.
If you want to build commercial awareness, I would suggest making friends and developing close associations with startup entrepreneurs. Also spend time with them and learn about how their businesses function practically. A few years back, I partnered with a very dear friend of mine to develop a certain IT platform for companies. My role was to only act as a passive partner/investor and offer suggestions and ideas.
The experience of working with my friend and experiencing practical problems first hand that a business faces in India were far more valuable in building a commercial understanding than in just blindly repeating ideas that originated from someone else. Hands-on experience carries powerful teachings, which can never be supplanted by simple observation and learning or by any number of books you read.
I have also found that being in constant touch with startup entrepreneurs in a variety of industries teaches you a lot about what makes businesses work (or not), what sells with investors, how to evaluate long term goals and managing relationships.
A good commercial understanding is the ability to understand a given business and effectively transpose the objectives of all parties with one another. When you are able to do that, evolving a legally sound strategy for your client and for implementing the deal becomes simpler.
Tell us about your present role as a Partner at K Law.
At K Law, I spend a lot of time working with FMCG, pharmaceutical and healthcare companies. I deal with regulatory issues that arise under different pharmaceutical and healthcare laws. This often involves presenting thoughts and ideas at a range of industry specific conferences and seminars and reaching out to industry bodies.
Another subject that I have built a great awareness of is payment systems and RBI regulations on this subject. I also cover M&A assignments in these industries and for other industries such as energy, manufacturing and infrastructure.
Did you have a mentor or guide during the formative years of your career? 
Yes. A good mentor helps you define a career trajectory and give you the skills to fulfil it. My mentor and guide is Mr. R. A. Shah, the Senior Partner of Crawford Bayley & Co. Nobody has taught me more about law and legal practice than he has. I have also learnt a great deal from working at AZB with Mrs. Zia Mody and other partners such as Sai, Ashwin and Essaji. I also learnt a lot and owe a great deal to some terrific in house counsel whom I have worked with over the last twelve years and who continue to provide remarkable support to me even now.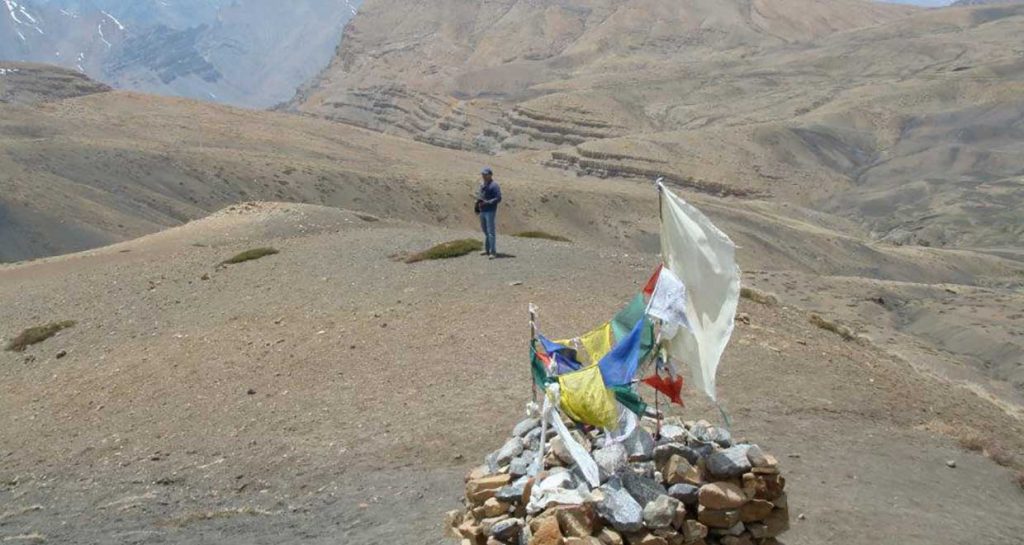 How do you manage to maintain a work-life balance as a busy legal professional?
Well, the secret is there is no way of maintaining a work life balance. The best way to come to terms with this revelation is to keep a big jar of Nutella hidden in your work area and liberally dip into it whenever required.
But what I do try and do when I am not working or spending time with family, is photography, trekking, running (the Mahalaxmi Race course is my favourite), reading fiction, and playing the guitar.