This interview has been published by Priyanka Karwa and The SuperLawyer Team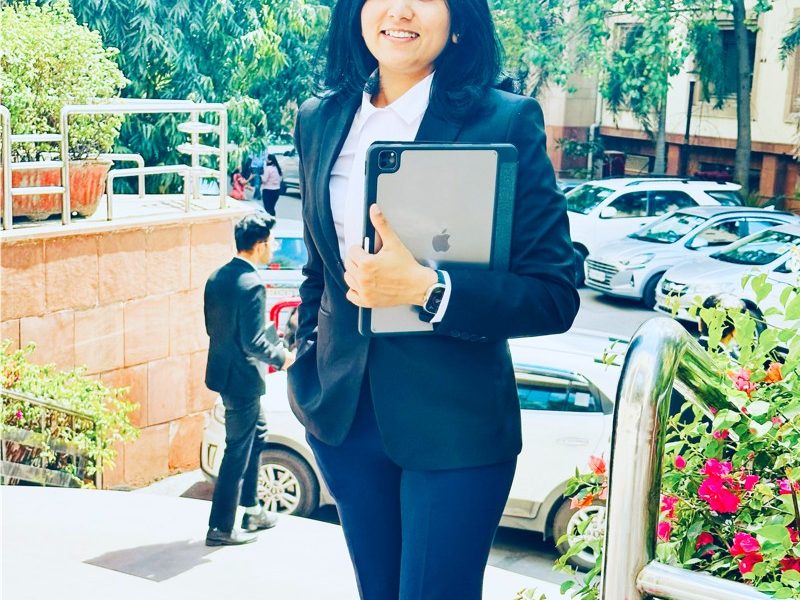 Ma'am to start this conversation , could you please tell us about how you ended up pursuing law and becoming a senior advocate in the Supreme Court of India? What inspired you to choose this path ?
Well to begin with, during my school days, my academic strength in subjects related to social science, played a significant role in my fondness towards law. To add to this , later on in my career , my interest in law was sparked again while I was preparing for the Civil Services Exam right after my graduation. I believe my familiarity with these subjects provided me with a strong foundation. During my preparation for the Civil Services Exam , I encountered various legal issues, and this too fascinated me with the intricate legal system of India and the role it played/has been playing in shaping the country's political and social landscape.
I got lucky with the internships and opportunities that I was able to find, these not only helped me develop my knowledge but also helped me with my analytical and argumentative skills.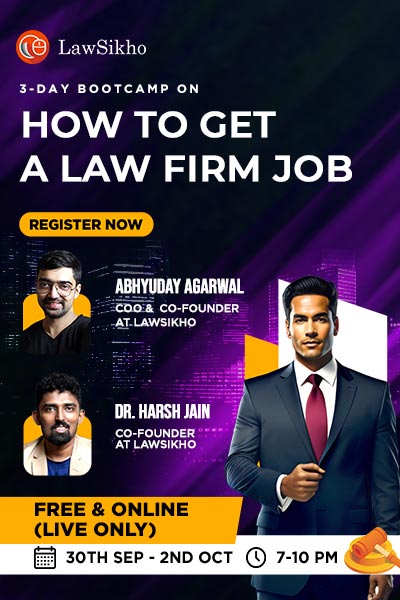 Thereafter I worked hard to establish myself as a competent and dedicated lawyer, and eventually my efforts paid off when I was introduced to the Supreme Court of India.
I also believe that having a role model is essential for success in any profession, and I look up to many stalwarts of the legal fraternity as my own role models. Individuals like Honourable CJI DY Chandrachud Sir , Former ASG Aman Lekhi Sir , my mentor, my guru, Sr Adv Harish Salve Sir, and Sr Adv Kapil Sibal Sir have made significant contributions to the legal profession, and I admire their expertise and insights.
These things have sort of persuaded me to pursue a fascinating career in law and I am really looking forward to being one of the facets of the custodian of Law.
You have worked on several high-profile cases at the Supreme Court of India , Can you share with us one case that you found particularly challenging or interesting , Why?
Out of all the matters that I was/am a part of , I believe the matter quoted as Lysosomal Storage Disorders Vs State of Karnataka Union of India stood apart and holds a special mention here , It was challenging as well as interesting for me to deep into the intricacies of the case. Also because it dealt with one of the rarest diseases that one can get , especially In a Country like India where even basic health facilities/amenities are difficult to find under right to life , at the same time there's so much of chaos between govt and society where horizon of right to life is overlooked; The treatment of such disease require huge amount ; The Govt at one end in its response can't aid every single case (LSD case) regularly; On the other hand – Concept of Distributive Justice git highlighted in the above case.
Your work involves coordinating with various law enforcement agencies and government ministries. How do you ensure that you remain impartial and unbiased in your work despite working closely with these organizations?
In the context of an advocate , Impartiality stresses on the absence of favor or prejudice , at the same time unbiased favor implies even more strongly on the absence of all kinds of prejudice. It is essential for advocates to prioritize the principles of justice and fairness to uphold the integrity of the legal profession.
Well I take a lot from "The Nolan committee" that promotes Seven Principles of Public Life that serve as Guide for civil servants of Public life- Selflessness , Objectivity , Integrity , Honesty , Leadership , Openness , Accountability.
If you inculcate all these things , you will tend to serve the purpose .
In your opinion, what are some of the biggest challenges facing the legal profession in India today, and how do you see them being addressed in the future?
Well there are many to list but few of the significant challenges that the legal system face:
a)Competency of Law graduates/ Lawyers -The quality of legal education in India is another challenge. It is crucial to focus on enhancing the curriculum, promoting experiential learning, and ensuring that law schools produce competent and skilled professionals.
b)Access to Justice for underprivileged- Access to justice remains a challenge, particularly for marginalized and underprivileged communities
c)No of cases pending (backlog cases)
d)Technological Advancements ( Courtesy COVID we have been able to add to this )
e) Legal Reforms
f) Ethics and Professionalism
Majority of these challenges can be addressed or rather are being addressed by taking adequate steps for example Intro of e-filing , e-courts , case management systems , spreading awareness among underprivileged , a lot of initiatives are also being taken by the Ministry of Law and Justice. Out of all these challenges , I strongly believe that upholding high ethical standards and professionalism is extremely vital while exercising our duties ; We as stakeholders need to set value enriched path or legacy rather for all our subordinates ; Addressing these challenges requires a collaborative effort from various stakeholders, including legal professionals, policymakers, educational institutions, and the judiciary.
Lastly, what advice would you give to aspiring lawyers who want to make a difference in society and pursue a career in public interest law?
Well to all those young and aspiring lawyers especially who don't come from the legal background , I would advise them to take keen interest in the legal happenings and the working system of the courts from their initial college days , even if they don't want to get into litigation.
To all those who see themselves in Litigation :
Read as many case- laws as possible, target your years right after your college , look for opportunities available at the offices of Senior Advocates. This is a profession that requires a mentor / guru in order to help you get exposure.
I would recommend them to start taking pro- bono matters , this will not only help to boost your confidence but will also help in understanding the nitty gritties of the legal profession.
Legal Profession is just like any fine bottle of old wine , the more years of experience you get, the better you will become.