This interview has been published by Prabhjot Singh, Priyanka Karwa and The SuperLawyer Team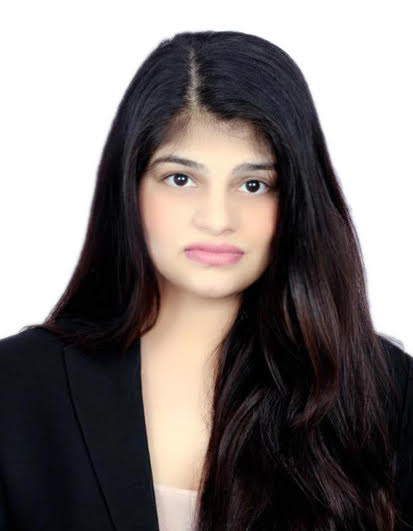 Was pursuing law planned or did it all happen by chance?
It was an informed decision. I have had a fondness towards business because my father was from a business background. At a very young age I understood the need and importance of sound legal advice to run a business. My inclination towards law was initially drawn from the need for good and correct legal advice to run a business successfully. I decided I want to study law thereafter and after that there was no looking back!
Please enlighten our audience about the initial struggles in your career and how you managed to overcome them?
Initial struggles obviously is very individualistic in nature. When I think about the initial struggle I can think of three things (i) being able to cope with the time and effort this profession demands ; (ii) court craft and presentation of matters and (iii) ability to find a place of comfort and fit in culturally in an organisation.
My take on point (i) is that while you're are studying law and on your way to become a lawyer you already know what you are getting into! If you have interned at the right places and I stress 'right places' you already know this profession is very demanding. So you are mentally prepared and I have the the hunger to grow so coping with this came naturally to me and yes, it takes what it takes!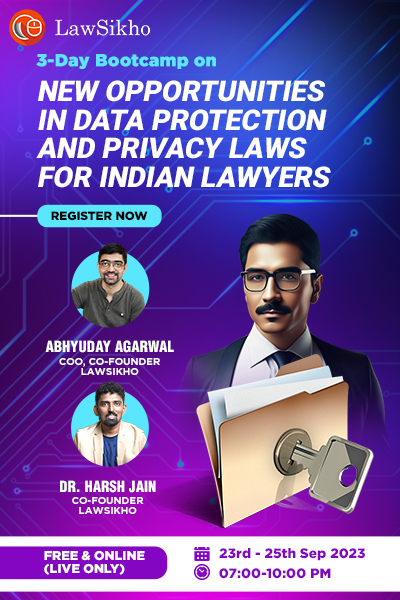 With respect to point (ii) the only way to deal with it is read your file. Confidence is key to a lawyer's progress and success. In my experience confidence is self built and it doesn't matter who and what stage of your profession you are at. To exhibit the confidence in court, one needs to fight the fear and that fear vanishes when one is a master of his/ her file. This has always worked for me as I have been able to avoid surprises in court and during hearings.
Knowing the file a-z gives you a sense of power in court to present your case better by assisting the court better and representing your client better. Once you have mastered your file the clarity helps you present the matter in a structured manner.

Despite the above, there has been a situation when I was asked to present a case before the Hon'ble high court of Karnataka at Banagalore and due to my sheer over preparedness I didn't know where to start from and my first one minute went in silencebefore court.
The reading and over night preparation came to my rescue when the judge asked me a question on the matter and I was able to quickly pick up from there and Yes, I was able to obtain a favourable order in the matter.
The point being it's okay to be nervous and it's okay to fumble in court but a non- negotiable is not preparing for a matter.
The preparation will come to your rescue at the time of need and it has in my experience.
With respect to point (iii) it's a game of chance. The trial and error theory worked for me. I have worked with 3 organisations so far. I started off my career with a pre placement offer from Dua Associates after an internship. Thereafter, I worked under Senior Advocate Mr Udaya Holla and currently I work at JSA.
I had interned at all these places during law school. So I was familiar with the work environment which worked in my favour.
Although there is no straight jacket formula! I think the only way to cope with struggle is channelising your mind! Mindset is the key!
With experience I realized how to prioritize what are the actual issues and what are non- issues that can be ignored. The other key was acceptance! You can't change everything and everything is not black and white. When you decide you will put in what it takes you'll learn to deal with situations and when I say deal with situations I mean priorities your issues.
Among all the specialisations, i.e. Insolvency & Bankruptcy, Drafting, Arbitration, Debts Recovery, Criminal related, Company law, etc., which one do you find the most interesting and challenging? 
I am a commercial litigator. I deal with civil commercial litigation and arbitration. I have always been inclined towards arbitration and commercial matters. For me the most interesting and challenging part of litigation is cross examination whether before an arbitrator or a judge. I had the opportunity to cross examine a witness from Greece in an arbitration and even after days and sleepless nights of preparation I realised the art of understanding a witness and strategising and most importantly re- strategising your cross examination plays a primary role. 
Needless to mention strategising a case can effectively happen only when you have mastered your file and the facts.
The effort and time put in a matter will always be useful and that is the most challenging and interesting part of litigation. 
What all does litigation management include, and do you also use legal tech often? How useful its been for you?

Litigation Management is key. It could be as basic as file management. A litigator is handicapped without his/ her file before any court/ tribunal. This also means organisation and being organised is very essential for a litigator.
For instance – As everyone knows litigation /arbitration files are voluminous generally. Therefore, arranging the file is essential. You have limited face time on each matter while representing your case.
When the judge asks you a question and you start looking for the documents during that time, you can consider half the battle lost.
Presentation of a matter is key! Therefore, behind the scene work is time consuming and very necessary.
With respect to usage of technology, we are still on a snail pace as on now.

How do you stay up to date on the latest legal developments and apply the same in day to day practice?

I can't deny this is a challenge. My senior and my former boss being Mr Udaya Holla always stresses on reading and these days everything is digitalised. He always said don't finish your matter in court and go home. Please sit and read. If I have to pass a message to someone I'll pass the same. If we aren't spending time till 10- 11 pm reading and preparing on matters, we are not going to make it.

Also there are a lot of blogs which are handy these days leaving witnessing day to day court proceedings. I use Daksha legal, SCC online and live law regularly. Leaving that thankfully JSA has a full fledged knowledge management team who tirelessly work to put together the latest updates which I have access to.
Also, as a lawyer, one reading of a particular case/ legislation will help you multiple times. You may read that particular case law or legislation for one particular matter but you will end up filing similar petitions for another client and eventually end up using the same material. If anything you'll build on existing knowledge.

Any roadmaps that were followed by you in this journey Maitreyi? 
Off course, yes.
Everyone has heard that there is no substitute to hard work but in addition to that there is no place for wrong attitude in this profession. 
Always remember, there is always someone who can replace you and there are zillion competent people out there with the hunger to provethemself. Being grateful and keeping the right attitude is key. 
An organisation will be willing to teach you the law and the skill to work on a matter but will not tolerate a wrong attitude. Focus on the right attitude towards work. 

What strategies work best in dispute(arbitration/ litigation) matters ? 
Hard work without deliveryon time will have no meaning. 
In a span of two weeks, I had 2 situations where the client approached us to obtain urgent restraining/ stay orders respectively. I had to not only draft the petitions over night but also file and obtain favourable orders. Hard work is of no use if you cannot deliver within steep deadlines. Yes! We obtained favourable orders in both the matters. 

The need and hunger to deliver has always been important to me. It is also important to keep it uncomplicated and simple. Let it be drafting, presenting a matter before court and / or cross examination. Keep it simple and clear. Every unintentional ambiguity will cost you the matter.
Nowadays, people don't have that zeal to pursue a career in litigation, what can be the reason for that apart from job security in corporate?
Well that's a choice. I don't fully agree that people don't have the zeal for litigation. Litigation jobs are equally secure and satisfying and I am a living example of it. 
Any 3 advices that you would like to share with our audience

Advice –
(i) Get immune to unrealistic timelines.
(ii) Execution and delivery is equally important as behind the scene work.
(iii) It will atleast take you a year to understand if you like what you are doing or the place you are working at. Don't change or quit your job as soon as you face a non work related or a work related issue.
---
Get in touch with Maitreyi Kannur-