Manish Raj, graduated from NLIU, Bhopal in 2009. Thereafter, he worked at Coal India Ltd. in various capacities. Recently, he secured AIR 4 in the exam conducted by UPSC for the posts of Company Prosecutors in the Ministry of Corporate Affairs.
In this interview he talks about:
Working at a PSU: Coal India Ltd.
Clearing the UPSC exam for Company Prosecutors
Tell us a bit about yourself as an introduction. Do you come from a family of lawyers?
Firstly, your team is doing a fantastic job of gathering such imperative information of experiences in the field of law that could play a great role in budding grads life. Congratulations!!
I am a 2009 batch graduate from National Law Institute University; thereafter I worked with Coal India Ltd. (A Govt. Undertaking) at various capacities starting from Management Trainee to Assistant Manager (Legal). Recently cleared the exam conducted by the Union Public Service Commission, so just waiting to resume my services with Ministry of Corporate Affairs, Govt. of India.
No, miles away, I am a first person in my family who did this intentional gaffe of taking up law as a profession rest all and relatives remained associated with Railway Services, entrepreneurs (Construction firms) and Administrative Services.
What got you into legal studies? Was it all planned or something that just happened by chance?
Lived a very independent life in this regard, abhorrent to many my parents always said to justify your life as per your age and as a son. Getting into law was my independent decision for the reason that I had this bend towards humanities, writing and others. Being a Mathematics student in 12th grade really helped me a lot to think about what I definitely not want to be…
No, I knew about the National law schools in those days and seriously took the entrance exam of NLIU along with other exams for different law schools.
How was your experience at NLIU? What activities were you involved in apart from the regular academic curriculum?
Being the hosteller at NLIU, the very first thing it taught me was to always fill the mug before you use the washroom, hilarious for many but embarrassing to some and still at times it makes me think about the balancing act of all those creatures(from other clusters) whose pug marks left imprinted on the lid.
Well, when I have joined the NLIU it was at the apex of its transition phase, everything was yet to take a shape, so be it roads, library, gol chakkar, new teachers replacing old teachers and Canteen(though temporarily built of jute but I think it was better than the new one in the campus).
Not an exception, it was a roller-coaster ride for me at NLIU that made me to meet the good, bad and hilarious hundred shades of grey, black and white at one place. I totally agree that time flies at NLIU, 5 years seems a moment.
Extricating in nature, late night hobnobs at boy's hostel, bakar at gol chakkar, road roller (doubt if some still remember about it), kallu/hemraj ki tapri, mindora, library(outside it or serene view from roof top) and others primarily remained the sites where I remained actively involved in all those highly brainstorming sessions and other societal activities. Apart from it the remaining time was being utilized for paper publications, moot courts, gym, seminars/conferences and sports too.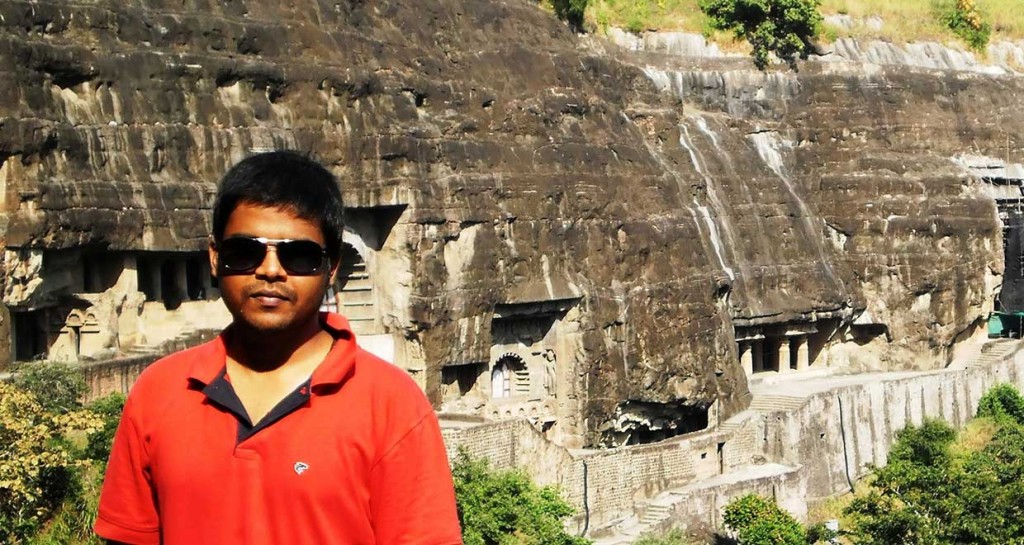 What were your major interests as a student of law? Any suggestions for the law students on how to deal with Pandora box of laws?
Our course curriculum is such that one remains student of both law and humanities and I remained no exception to it. My interest as a law student lied somewhere in mid of both i.e. if constitutional law than political science and administrative law too and later the contemporary socio-legal issues, henceforth the fragments from all the subjects has helped me a lot to knit something of my interest. It may seem to be an agrestic approach but with time it takes a shape to help you in profession as well as a social being.
Reading those law books fills one with the fake sense of power and thinking oneself to be intellectually superior to others, alas the execution part of it is way different by methods and means. Consequently I think being a law student think logically, keep prime focus on your concepts of law while reading and keep yourself at bay from those great great intellectual bakar.
How should one go about the internships? How important it is for a law student to plan out the course of his internships to successfully gain from the internship experience?
Internships are the best time to explore not about the place where you intern but about yourself in a manner that what you really not want to be. Therefore trepidations or learning from others experience is not a wise act, be your experience, explore all possible job sites; law firms, FMCGs, various Adjudicating bodies, commissions and others only then decide what you really want to be in the future.
Internships should not become the process of collecting tags/brands to make your resume look marvellous; therefore I think from 3rd year (9th trimester) onwards start fixing your steps in one direction (internship at one place) based on self hand experience of the past internships. I hope one could achieve so much than only the experience certificate.
You have published a lot of papers in various prestigious journals. How should one go about writing papers and getting the same published? Can you give us a few tips to ace the art of paper writing?
Indeed yes, from Company law journal to Harvard Law journal and still continuing with last one in The Hindu (Newspaper). I should not suggest anyone to jump in without interest or just for the sake of writing; it's an engaging process that seeks patience and persistence to write and get it published.
I think desirous among many may start with contemporary issues, read a lot from various sources, search for some legal clue in it to effectively justify your profession too, start writing, fit it in various pigeon hole of formats by the publishers, send it and wash your hands of with it. The most quintessential is to read and analyze the already published work of others.
Tell us how has paper publishing and other co-curricular activities helped you in acquiring skills that are important for a successful legal career?
I am not hubris a person if I say that good paper publishing is followed by appreciation and eulogized by many. Not much co-curricular activities I remained active in, the one I found myself around were writing, paper presentations at conferences/seminars, member of different cells, moot courts and others, indeed all these activities helped in evolving drafting, presenting, and fabricating(is a skill) skills in me.
After graduating from NLIU you had worked at Coal India Ltd. (A Govt. Undertaking) for a considerably long time. How was your experience being part of a PSU?
Yes, I have started working as an Executive officer (legal) and worked last on Asst. Manager (legal) position. Interestingly, during my later half I was posted at Dhanbad office and at the same time Anurag Kashyap was working on Gangs of Wasseypur project at Katras mines (Area office of BCCL, Dhanbad) and National Geographic India on some energy project at Jharia mines(Area office of BCCL, Dhanbad) so enjoyed resolving some legal query qua sites.
Abhorrently, it remained challenging to work with a Public Sector for the reason that the laws qua Energy sector are very different and takes time to get accustomed. Apart from the legal skills, managerial, administrative skills and quick decision taking skills are tested time and again. The biggest challenge is not to manage your top slots but to get your work done by the subordinates (especially of your father's age) and breaking the speed of file moment that remarks of Colonial era legacy.
Major area of work remained of compliance of law at various legal forums, personnel and administrative tasks, international contracts (JVs and others) for various purposes, Land Acquisition, Arbitration, FSA ongoing Coal Blocks issue and others.
How helpful do you think CGPA is when it comes to getting recruited?
CGPA helps in getting shortlisted at least during the Campus placements, so I think it's important to maintain a decent B+ (65% or more) score/grade. As we know even in Govt. job and private jobs they have percentage fixed as minimum eligibility.
Let me tell all those students (mediocre) who study hard and fetch no good marks that keep your basics (concepts of law) brushed and don't worry about the job, it will follow you. I repeat-only those who study hard and not score well in the exams.
What is the importance of CGPA for law students especially for UPSC exams? Does it make any difference during the interview?
Just fulfil the minimum criteria of percentage as reiterated in the notification for vacancies that's it. No, Union Public Service Commission as we know is a constitutional body wherein during interviews College name, medium of education, social background and other things have been given no heed(I think) and remains neutral for all to bring out perfect equality and harmony. Quintessentially a law degree from National Law School remains at par with a law degree from any other regional college.
You have recently secured AIR 4 in the exam conducted by UPSC for the post of Company Prosecutor, Ministry of Corporate Affairs, Government of India. How did go about achieving this?
At present there are only 30 posts of Company Prosecutors with MCA in India, out of which for the vacant 13 post this recruitment drive was initiated by the UPSC. It was little shocking at first for me to get selected for the said post apparently that much more qualified candidates and senior in age had left me cold feet during the interviews at the UPSC Bhawan.
Tell us about the application procedure. What all qualities did you think helped you to crack this exam?
The exam was conducted by the UPSC, New Delhi wherein they had floated the notification containing the relevant information qua post. I think the basic understanding of law, past job experience, and my grounded approach to the issues/questions have helped me to crack it.
Tell us about your interview? What kinds of questions were asked by the interview board?
Interview was held at UPSC, Bhawan, it was Prof. David R. Syiemlieh's (member of UPSC) board along with four members, it was started with discussing about BRICS Bank and its effect on India and World trade and ended with asking about the days at NLIU. It took 30-35 minutes (approx) wherein except one all four members remained active in asking/raising questions. I kept myself at distance from wild guesses wherever I had no answers and justified whatever was mentioned in the form, at the end perhaps favored me.
It was different from the conventional interviews of checking your data storage capacity; it was more or less based on discussing practical problems related to social issues, legal concern, corporate laws and solutions to it/them.
What are the prospects of being Company Prosecutor with Ministry of Corporate Affairs and how law students at NLIU may get benefitted from your experience?
Even I am waiting to resume my services with the Ministry of Corporate Affairs, so I don't know much about the prospects except that it's a Ministerial and Gazetted post with Govt. of India. Being Ministerial in nature it seems that primarily the work will inter-alia deals with National and International Corporate Laws, Policy and important trans-boundary papers drafting, preparing answers to the questions raised at Loksabha/Rajyasabha, representing ministry at various legal forums, legal opinions and working with Secretaries, officers and Group of Ministers appointed for special tasks.
Let me join first, I can just assure at this juncture about the appropriate commitments from my side in the near future to the law students.
What would be your message for law students who are preparing or planning to prepare to appear for the Company Prosecutor?
Well, I shouldn't suggest anyone to prepare for this post separately for the reason that posts are so less in number and since post qualification experience is one of the essential qualification for the job.
However, keep yourself updated with the latest changes in Corporate Laws. For detailed information qua subjects one can collect the same from Ministry of Corporate Affairs, GOI website.
Lastly, some dos and donts for the law students based on your past experiences in the legal field and at NLIU?
Being a student at law school one gets to meet people from all walks of life, I too remained fortunate when it comes to batch-mates, seniors and juniors. Five years is a moment, therefore I would only suggest utilizing maximum out of the moment. Always try to utilize first 15 days of the trimesters be it for trips, hanging around, extra-curricular activities but don't sit idle at hostel/home. Before turning pages from those bulky Volumes in library go through some general book (may be of CLA Publication) to clear your concepts first. And lastly, never throw those empty bottles from the roof top of the hostel on the road thinking that it will hit targeted lamp post at gol-chakkar.