Manushree Kaushik graduated in Law from Amity Law School, New Delhi in 2012. She had never thought of being a lawyer or a recruiter but being successful was her ultimate motto. Gaining diverse experience by interning at varied firms, soon after graduation she started working for Dua Associates, premier full-service law firm for a period of almost three years.
Wanting to utilize her legal education and experience and at the same time to do something different, Manushree stumbled upon the field of legal recruitment. Since 2016, she has been associated with Vahura as a Consultant with the In-House practice group. She primarily focuses on hiring for corporates across sectors from junior level hires through to mid-level management on a pan India level. She firmly believes "Recruitment is not just about hiring talent; it is about finding and hiring the best qualified candidate in a timely and cost-effective manner."
In this interview, she talks to us about:
Her decision to switch from corporate law to legal recruitment.
Her intensive internships with some great dignitaries.
The difference she's found difference between NLU and Non-NLU students?
And the skills she looks out for during the recruitment process.
How would you like to introduce yourself to the readers?
I am a lawyer by qualification and a recruiter by profession. I am a part of Vahura's In-House Practice group. Currently, I am in a recruiting role wherein I focus on junior to mid-level hiring across sectors.
I did not grow up thinking or dreaming of being a lawyer or a recruiter, I just dreamt of being successful. I had no lawyer in my family or even in my extended circle of friends but Law as a profession sounded fancy to a seventeen year old and so I was intrigued. I did a bit of research, got through law school and here I am. The journey has been wonderful and I am glad I chose this as a career. It's only now that I realize that this education and all these experiences have made me a better person, the study of Law changes the perspective of how you look at people and situations around you.
What is your take on internships?
Internships are the best part of the entire experience. Law school will teach us theory and maybe to some extent practical (via Moot Courts) but the real world of practice is very different and you can only experience it when you are in that atmosphere. Watching a Senior Advocate being briefed inside his chambers, the relentless chatter at a law firm, happy lawyers, stressed lawyers, lawyers arguing in a court room while the judge is trying to keep calm, all these things cannot be witnessed at a law school.
I think the primary motive of an intern should be to observe and learn as this will give you a platform to base your expectations on. Enjoy your internship and you will be able to make the most of it.
I wanted to gain varied experiences,  I have interned with independent practitioners, law firms and public bodies and each internship was different than the other. Although I thoroughly enjoyed all my internships, the most enriching one was the first one. It was the first time that I was seeing and hearing the royalties of the Indian legal fraternity, it was informative but also thrilling and exciting to witness these dignitaries live in action.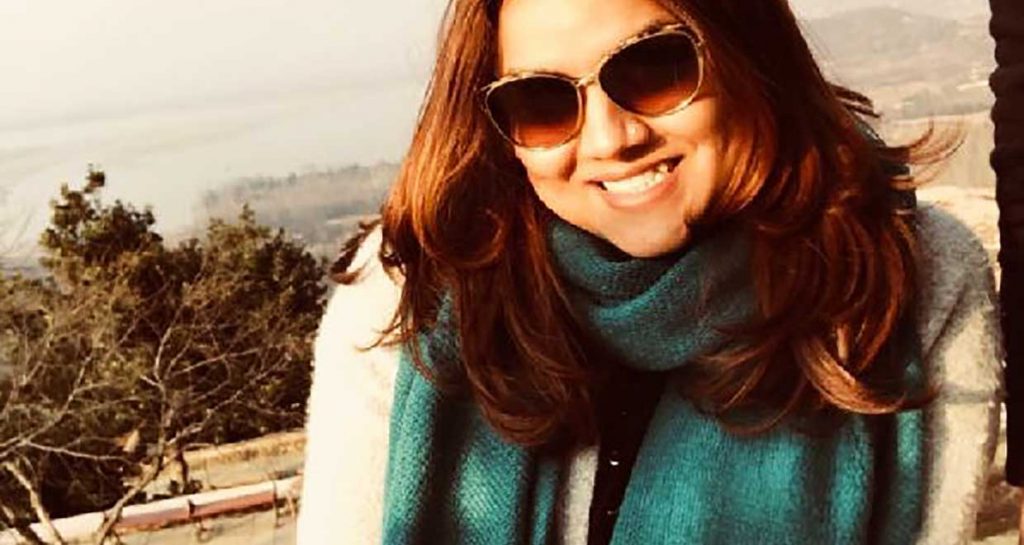 Describe your experience of interning in the office of Mr. Parag Tripathi, Additional Solicitor General, Supreme Court of India and also with Mr. Gopal Subramaniam, Solicitor General, Supreme Court of India.
I have had the opportunity to intern in the office of dignitaries like Mr. Parag Tripathi and Mr. Gopal Subramaniam.
I had just cleared my first year exams and in the vacations that followed, I was interning with Mr. Subramaniam. We were two first years in that batch of interns and needless to say, both of us were extremely overwhelmed. I was told by another senior that I was at the right place but my timing was wrong. I was too young to learn something from the office of a Senior Advocate, and I might not have learnt a lot about the Law but I definitely learnt something about being a good lawyer.
Similar was the experience at Mr. Tripathi's office. I was three internships old when I interned with him and his office consisted of a very friendly team and that stems from the fact that Mr. Tripathi himself is a very friendly person. He devoted individual time to all the interns and would make us feel important and involved.
How were the first few years after your graduation?
I joined the Gurgaon office of Dua Associates right after graduating from college. I spent almost 3 years at the firm and that is when I truly realized what being a lawyer is all about. I was an excited fresher, who was willing to take on any responsibility and my focus has always been on delivering results. For the initial few months, I was doing a lot of research work. I was surrounded by a lot of people who wanted nothing but the best for me and this included my team members at Dua. The partners and the managers were all very supportive; they invested their time and energy into my training. It built a strong foundation for me and that experience has helped me a lot in shaping up my career.
The law school experience was limited in the sense that we did learn a lot about the Law but not so much about the real world practice of law. The internships did help to some extent but they are not even close to the real thing. I was only able to make the most of my education and training, after I started working full time as a lawyer.
What made you switch from corporate law to the field of legal recruitment?
(Manushree worked as a corporate lawyer with Dua Associates for three years.)
It was in 2016 that I decided to take a sabbatical for a few months. I wanted to explore the possible options available to a law graduate.  Moving to another law firm was an obvious choice but somehow I was not fully convinced to do so. I also made attempts at a few in-house opportunities and during this entire process I was being approached by multiple recruiters. I enjoyed my interactions with them so much that I befriended a few. I started to learn about the recruitment industry and I was really intrigued by the profile of a recruiter. It was fascinating and risky at the same time. I wanted to utilize my legal education and experience and at the same time wanted to do something different. And recruiting lawyers gives me the perfect balance of both.
As a consultant with the In-House practice group at Vahura, tell us your work profile.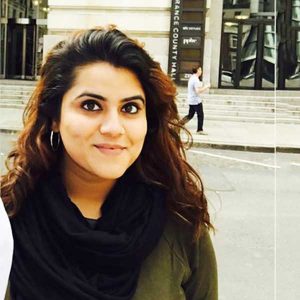 At present, I focus on junior to mid- level hiring across companies. Our client base is spread across the country and hence we get to work with clients on a pan-India basis.
Unlike most search firms, we have a unique network within the legal and governance fraternity which allows us to access the best passive talent not visible to most.
My role includes analysing the requirements of a job, attracting professionals to that job, screening and selecting candidates and helping them integrate to the organization. Coming from a legal background, it is easier to comprehend the needs of the clients in this industry and this enables me to provide them with the right kind of talented professionals. Recruitment is not just about hiring talent, it is about finding and hiring the best qualified candidate in a timely and cost-effective manner.
Being in the legal recruitment domain, have you found any difference between NLU and non-NLU students?
The NLUs have a very different way of imparting education and training to its students. They have very strict qualifying criteria, and the environment is highly competitive. Also, the infrastructure and other facilities provided to the students are better than other law schools. And the most important factor are the placements, NLUs are the preferred choice when it comes to placement with premier law firms and corporates.
However, a student's future as a lawyer cannot solely be decided by the law school. Stay focused on becoming a good lawyer and success will follow.
What are the skills that you look for while filtering during the recruitment process?
Usually, it is the resume that creates the first impression. A well drafted and concise resume is the first sign of a promising candidate. And you must know your profile by heart. Everything that you have claimed to do, you should have done it. No lying on the resume.
Another key factor is the confidence. It is very important to be confident in your interviews. Only if you have faith in yourself, will the interviewer have faith in you. Also, make sure that you are able to communicate your expectations clearly. Do not sell yourself short and do not over commit.
Students should work on building these skills and with the right amount of dedication and hard work; they will be successful in securing a position in the industry.
What would be your parting message to the budding lawyers?
Be true to yourself. Do not leave any stone unturned in the journey to achieving your goals. Set a target for yourself and keep going till you hit it.