Mohammad Manauar graduated from Aligarh Muslim University, Aligarh, in 2008. He currently works with SMS Group and handles corporate legal team of India. He has eight years of work experience and has worked as a practising lawyer as well as an in-house counsel with organisations like Thomas Reuters, Infosys BPO Ltd and Sirion Labs Private Limited.
In this interview, he talks to us about:
His role and responsibilities as Senior Manager – Legal in SMS Group
The reason behind giving up litigation practice and accepting an in-house legal counsel role.
His college life at Aligarh Muslim University
HOW WOULD YOU LIKE TO INTRODUCE YOURSELF TO OUR READERS? PLEASE TELL US SOMETHING ABOUT YOUR PRE-COLLEGE LIFE?
My name is Mohammad Manauar, a small town boy with big dreams from Darbhanga, Bihar. The linguistic heritage and nuances of indigenous art and craft nurtured in me curiosity from the very inception and the zeal to pursue knowledge led me to my unending journey of deciphering new avenues of legal development.
HOW WAS YOUR EXPERIENCE AT LAW SCHOOL? ARE THERE ANY MEMORABLE MOMENTS THAT YOU WOULD LIKE TO SHARE?
Like I said I belong to a small town in Bihar, and hailing from a small town has its own advantages and disadvantages. The biggest advantage is zero expectations from your family and faculty, while the greatest disadvantage is about this great expectation of proving your caliber beyond reasonable doubt. My initial year at law school was all about making a mark among the big shots and stealing spotlight by my hard labor, wit and humor.
Days in Aligarh University were golden days. It's a central university with around 30,000 enrolled students and more than 16,000 used to reside in hostels, wherein students from different streams and courses lived together, so that gave me a very diverse perspective of things. The more you interact with people from different fields and areas, the more your mind opens to diverse views.
I was very much active in student politics after my third year and was Senior Proctorial Monitor (SPM) at AMU in 2008-09. This is the highest administrative student post, which means the head of 30,000 students. Apart from this I was also Senior Hall of Dr. B. R. Ambedkar Hall, which is exclusive boy's hostel for the law students.
WHAT MOTIVATED YOU TO GO FOR A MASTER'S PROGRAMME? WHAT FACTORS INFLUENCED YOUR DECISION TO SPECIALISE IN CRIMINAL LAW?
The inner zeal to pursue and acquire knowledge motivated rather compelled me to pursue master's programme. There were multiple factors that influenced my decision to specialise in criminal law, but to name a few were continuous reading of crime fictions during college days and young man's desire to change the state of country's not so good criminal justice system.
YOU COMPLETED YOUR LLM FROM ALIGARH MUSLIM UNIVERSITY. WHAT WAS THE CURRICULUM LIKE AT ALIGARH MUSLIM UNIVERSITY? WHAT FACTORS LED YOU TO CHOOSE LLM FROM INDIA RATHER THAN LLM ABROAD?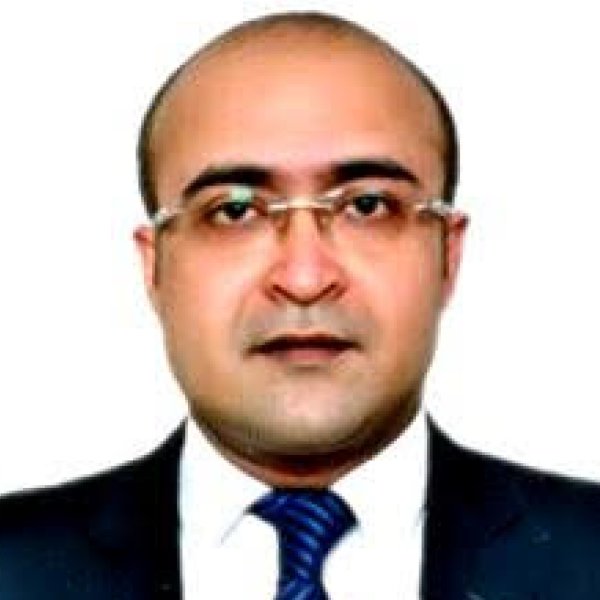 The Faculty of Law, Aligarh Muslim University holds the honour of being the flag bearer of five years integrated graduation course in law. Further, it is also one of the top five premier research institutes in legal education. In 1960, the Department of Law became a full-fledged faculty.
The Department of Law of Aligarh Muslim University is one of the oldest departments in India. The teaching of law in AMU was introduced in the year 1883. Sir Syed Ahmad Khan, the founder was greatly impressed by the programme of legal education in British Universities. So he was very keen to have legal education on that pattern in AMU also.
There are several legal luminaries passed from AMU like, Prof. N.R. Madhava Menon considered by many as the father of modern legal education in India passed the master's degree in law (LLM) from AMU and had the distinction of being first PhD holder of Faculty of Law, Aligarh Muslim University. He is the founder Director of the National Law School of India University (NLSIU) and the National Judicial Academy, Bhopal and the founder Vice Chancellor of the West Bengal National University of Juridical Sciences (NUJS).
Even Prof. Tahir Mahmood an Indian legal scholar and author of a large number of books frequently cited in the judgments of the Supreme Court of India and High Courts. He also did is LLM from Aligarh Muslim University.
The curriculum in LLM is detailed; research oriented and depends upon specialisation. Master's degree provides you the depth of understanding of the subject. The specialisations are in Business laws, Constitutional Law, Environmental Law, Criminal Law, IPR, Muslim Law etc.
I got chance to learn Constitutional law from Prof. (Dr) Faizan Mustafa, who is the presently Vice-Chancellor of NALSAR University, Hyderabad and criminal law from Dr. Shakeel Ahmad who was almost like my guardian angel. In fact the entire faculty was very supportive and appreciative.
As I have already shared, being a student leader I was juggling between books and problem of the students. This helped me a lot in understanding and making very good rapport with people to interact or have a business. And till today it is helping me in my corporate job where I meet so many people every day.
The course fee and indigenous restrictions as to practice and academic pursuits led me to pursue LLM from India rather than abroad.
YOU DID LITIGATION FOR INITIAL YEARS AND LATER SWITCHED TO IN-HOUSE COUNSEL ROLES? WHAT LED YOU TO CHANGE FROM LITIGATION TO IN-HOUSE COUNSEL? WHAT IS THE ROLE OF AN IN-HOUSE COUNSEL GENERALLY?
The struggle of making a mark being a first generation lawyer and acute family pressure to earn money and share responsibilities made me switch from litigation to in-house counsel roles.
With the laws and regulatory compliances becoming more complex, companies face various risks and challenges. The in-house legal is required to understand the risks and issues involved in a decision from a legal stand point and further communicate it to the management. This will enable the management to make informed choices and decisions within the acceptable risk profile.
There are inherent cost savings, since one is not paying external counsel at an hourly rate. In-house counsel works exclusively for the business employing them, rather than for a third party with a number of different clients. In-house counsel have the added advantage of being familiar with the business employing them, they already know the company's working environment, its principles and its general ethos. As employees of the business, they will also have the best interests of that company at heart, which may not be the case for external counsel.
DO YOU TAKE INTERNS IN LEGAL DEPARTMENT AT SMS GROUP? WHAT IS THE PROCEDURE OF APPLICATION FOR INTERNSHIP?
As of now, the in house legal team sits in Germany. We are on the verge of expansion in India. I am the first one hired for India corporate legal team. As the team will expand in couple of months, we will start hiring law interns.
AS SENIOR MANAGER-LEGAL WITH SMS GROUP, GURGAON, WHAT ARE YOUR ROLES AND RESPONSIBILITIES?
 As Senior Manager – Legal with SMS Group, Gurgaon, I am handling overall legal affairs of the SMS India Pvt. Ltd.
Contract Management- Independently handling the complete closure of the contract post receipt of the requirement by the concerned dept. through vetting, drafting and negotiation (both international & domestic contracts).
Negotiation in direct covering both commercial and legal aspects of EPC Contracts, tenders, bidding, sub-contractor agreements, commercial and procurement contract, government projects, POs.
Tender preparation and negotiation reviews and comments on commercial and technical tender terms and requirements, and the overall execution strategy taking into account risk, scope, and schedule as per internal company standards. Highlighting changes and deviations.
Assist project team in resolving contractor disputes, claims, and performance issues.
Ensure adherence to the contracting plan, document and obtain prior approval of exceptions.
Handling lawsuits of the company
Advising to group HR head on legal issues concerning employees (Present and Past) and any other HR/labour law issues as per requirement.
Other legal issues as and when required
WHAT WOULD BE YOUR MESSAGE FOR YOUNG LAWYERS AND LAW STUDENTS?
Never underestimate the power of diligent effort and hard labor. Never bow down to challenges as facing it will bring the best out of you. Never settle with time and keep on climbing the ladders of knowledge and expertise because we lawyers are like old foxes as we reap gold with grey hairs.