Nitsimar Guliani graduated from Symbiosis Law School, Noida in 2018. She is currently an Associate with Chadha & Chadha Intellectual Property Law Firm, and specialises in trademarks, copyrights, and domain name disputes. She has been doing some interesting work around trademark and IP Law, and recently Ramanuj interviewed her about
Kind of work young IP lawyers have to do in the beginning

What kind of internships are more useful

Is Symbiosis Noida a good option?

Counterfeiting of goods in e-commerce platforms

Trademark law and using your competitors trademark for keyword advertising

Laws that govern domain name disputes in India

Her experience of doing a course with our own LawSikho
What can I do in college to get into an IP law firm as a fresher? What kind of work do first year IP lawyers do?
First, I suggest that you have your basics about the law clear i.e. the act, procedure, landmark judgments, etc., as it will just make it a little bit easier when you start working and won't have to spend time looking for the law. Second, internships. As a law student, I pursued a lot of internships, 13 in total, and those internships helped me understand what I liked, and didn't like. Internships are very important as they help you eliminate the fields you don't like, so you can focus on what you do. When you are interning, always be willing (maybe even, pushy) to do more kinds of work. Since doing that work during internships will give you a head start on what your actual work is going to be like.
Also, I recommend interning in smaller setups because it will give you a lot of exposure to different kinds of work, more responsibility and you get the chance to have seniors to review your performance closely. Interning at smaller firms matters even more in IP law, because most IPR firms (and I only speak for the trademark and copyrights team) are divided into prosecution, opposition, and litigation departments. So, essentially one ends up doing one thing only. However, if you are in a smaller setup, this divide will not really exist. I have been very lucky to have been exposed to different kinds of work at my law firm, Chadha & Chadha. I have done prosecution, opposition, litigation, domain name disputes, matters in neighboring countries, etc. Most of my work includes drafting and dealing with client queries. As a first-year lawyer, you are basically doing all the groundwork, which gets reviewed by your seniors. So, you should be the one knowing the matter inside-out. While you always have your seniors, you must always try to take as much ownership of your work as you can.
What are the pros and cons of studying in Symbiosis Law School, Noida? How did your college help you in getting recruited?
There are more pros, than cons of studying in Symbiosis, Noida. The pros being, my college really helped us prepare to fit into the real world. Our curriculum was designed to not focus on rote learning, so our internal examinations were usually application-based questions. Our college greatly focused on the importance of internships from Semester I. So, doing one internship per semester during the semester breaks was mandatory. And in the fourth and fifth year of college, we had the liberty to intern during the semester as well. Our classes were spaced out in such a way that we would have a couple of hours of college in the morning for 3-4 days from Monday to Friday. So, one was free to focus on what they wanted to pursue after college, like an internship if they wanted to land a job, prepare for judiciary, LLM, etc. Sundays, we usually had college from morning to evening, which got really tiring but was all worth it in the end. Our college was also extremely strict in terms of dress code. Formals meant you could not roll up your sleeves, could not wear leggings (for girls) and could not have a shaggy hairstyle. Those five years groomed us and we now understand the importance of dressing well in our profession.
Cons of studying in Symbiosis, Noida – our campus is small, so we didn't really have a "campus life" but we had our fair share of fun, outside the campus.
The placement cell at college was really good. Fourth and fifth year onwards, we had recruitment offers from law firms, senior advocates and companies. Though I chose a placement off campus since I wanted to pursue IPR & the campus placements didn't have a lot of IPR firms coming that year. But our college prepared us in such a way, that we had developed the skills and the experience, especially in the fourth and fifth year, to look for a job on our own. And that's what I did.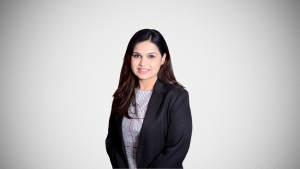 Counterfeiting is a massive problem in e-commerce. Tell us about the legal position in India with respect to this.
Internet is largely an unregulated platform, so it's easier than ever before to sell counterfeit goods online. A bare look at the products on the screen, makes it difficult (and sometimes, impossible) to tell whether its fake or real. So, the customer ends up buying the product, as a physical inspection of the goods only occurs on delivery.
The Indian courts have been dealing with the issue of counterfeiting since a while now. But there is no specific law governing counterfeiting in India. Therefore, the existing statute is interpreted.
The Trade Marks Act, 1999 defines counterfeiting in terms of "falsification" and "false application" of a trademark and the same is a cognizable offence.
The Information Technology Act, 2000 has defined the term "intermediary" to include entities as varied as internet service providers (ISPs), social media companies, e-commerce apps, and even cyber cafes. Intermediaries are the backbone of commerce, but quite often abettors to counterfeiting and trademark infringement. IT Act provides "safe harbour protection" to intermediaries against any liability for third-party provided it had no knowledge of its illegality or exercised due diligence.
However, this does not mean that all e-commerce marketplaces are "intermediaries" and entitled to the exemption. The Delhi High Court had recently pronounced a landmark judgment on the issue of trademark infringement and counterfeiting online. The Court held that any active contribution by the platform or online marketplace removes the ring of protection available to intermediaries under the IT Act. Therefore, when an e-commerce website actively participates and allows storing of counterfeit goods, they are liable for action.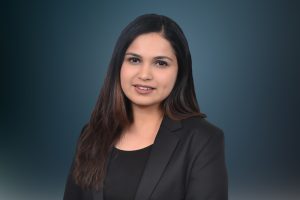 How does trademark infringement occur through keyword advertising? Tell us more about the legal position in India.
The system of Keyword Advertising is such that it enables any economic operator to obtain placement for advertisement by selection of one or more "keywords." This means that any person can also buy a "keyword" which is someone else's trademark. Quite often, it is a tactic used by competitors to divert the rival's customers to themselves. The display of a Sponsored Link on searching a particular term when leads to confusion in the minds of the consumer as to the origin of the goods amount to trademark infringement and/or passing off.
In India, there is no legislation which expressly restricts the use of trademarks in a search engine. Therefore, the existing statute is interpreted. Section 29(8) of the Trademarks Act includes infringement by advertising.
The Indian Courts have dealt with a few instances of Keyword advertising disputes. However, they have only looked into the concept of "likelihood of confusion."
The issue of whether keyword-triggered advertisements constitute trademark infringement by the search engines yet to be decided conclusively, worldwide.
Google's Advertising policy prohibits intellectual property infringement. One can submit a complaint regarding trademark infringement. While Google investigates such complaints, it, however, does not aid in dispute resolution. The resolution is left to the parties. Furthermore, Google allows the "fair use" of trademark in ad texts if it is used by a reseller or the trademark is used for informational purposes. Google's Ad Text Policy specifically exempts from investigation ad text that uses the term descriptively in its ordinary meaning rather than in reference to the trademark. This essentially means that a lot of competitors work around the loopholes.
You have worked on domain name disputes. Tell us about the resolution of domain name disputes in India.
As we know, anyone can buy a domain name on the internet, which makes it an easy platform for infringers to violate someone else's rights. In order to specifically deal with disputes relating to .IN domain names, the Government of India has formulated the .IN Domain name Resolution Policy (INDRP). The policy is in line with the international policy (UDRP) for domain names dispute resolution. INDRP deals with registered domain names which are identical and/or confusingly similar to that of another.
The disputes filed under INDRP are referred to the .IN Registry which is NIXI (National Internet Exchange of India) and are resolved through Arbitration. The Arbitration and Conciliation Act, INDRP, Rules of Procedure and any bye-laws apply.
The procedure is fairly simple. The aggrieved party submits a Complaint against the Registrant of the Domain name in the prescribed format. A statement of defence is filed by the other side followed by a statement of Rebuttal (by the Complainant) and a Counter-reply (by the Registrant) after which the award is passed by the appointed arbitrator.
Three conditions are required to be satisfied in order to obtain a favourable award in an INDRP dispute:
The domain name in question is identical and confusingly similar to a name, trademark or service mark in which the Complainant has rights

The Registrant of that domain name has no rights in the domain name;

The Registrant has registered or is using the domain name in bad faith.
The INDRP resolution mechanism is very efficient. The case, I worked on, the award was passed in favour of the Complainant and against the Registrant of the domain name within 5 months. After the award is passed, the Registrant is given 3 months for the execution of the award i.e. to transfer the domain name. If the Registrant doesn't comply, NIXI is very pro-active in assisting in execution. Communications are done over e-mail, and the response time is also pretty efficient. Also, like any arbitration, if the Registrant is unsatisfied with the award, he has 90 days to appeal the decision.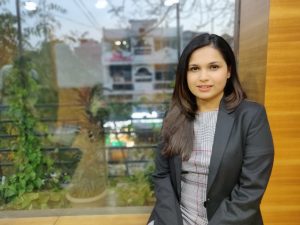 Why did you take a course from LawSikho? How was your experience and how did it help?
I was in my fourth year at Law School and found about the LawSikho courses over the internet. When I read about the curriculum, I enrolled for it without a second thought because I knew that LawSikho courses go beyond what is taught in the classrooms. The best part was that we were all assigned a mentor, who we could call, chat with and learn from. The classes were held online, and remain uploaded, so you can also keep going back to them or take them as per your own convenience.
The LawSikho courses are designed in a way to really expand your learning, because you learn from professionals who have an expertise in a particular area of law. Also, the course developed a community of learners, who share knowledge and help each other with queries, till date!